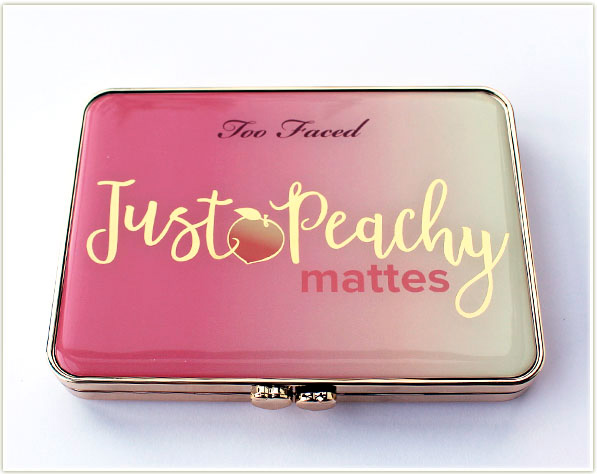 Hot off the makeup presses is the brand new Peaches and Cream collection launch by Too Faced!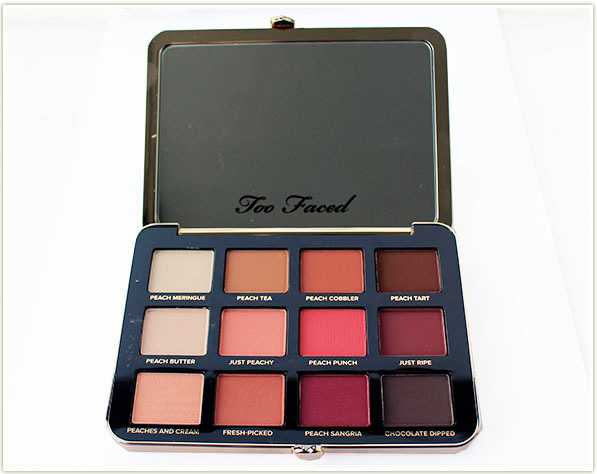 There were a lot of items launched in this collection (video first impressions try on coming soon on that!), but the item that excited me the most was, as per usual, an eyeshadow palette.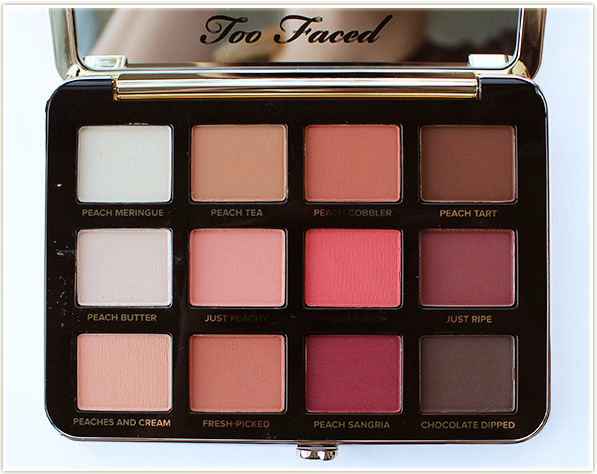 This palette definitely used the Sweet Peach eyeshadow palette as a springboard, and added a (nearly fully) matte palette to help flesh out the collection. (Peach Sangria is actually satin, not matte.)
The scent on this palette is different from the Sweet Peach range – it is definitely a sweeter scent, very much like cream alongside the peach scent. I personally prefer the Sweet Peach scent more, but that's all going to be up to someone's individuals tastes.
The Too Faced Just Peachy Mattes palette can be purchased on sephora.ca for $55 CAD or on sephora.com for $45 USD.
Too Faced Just Peachy Mattes – Swatches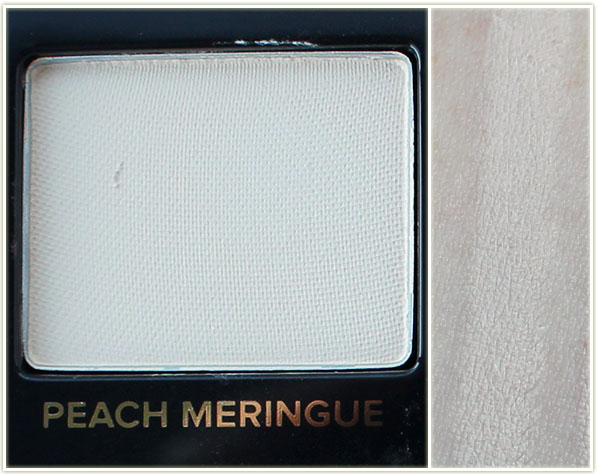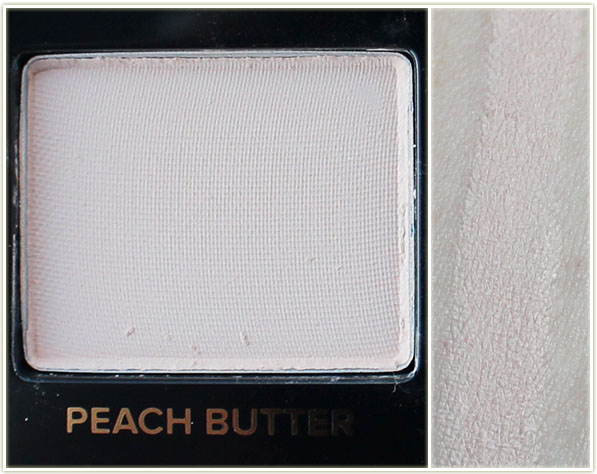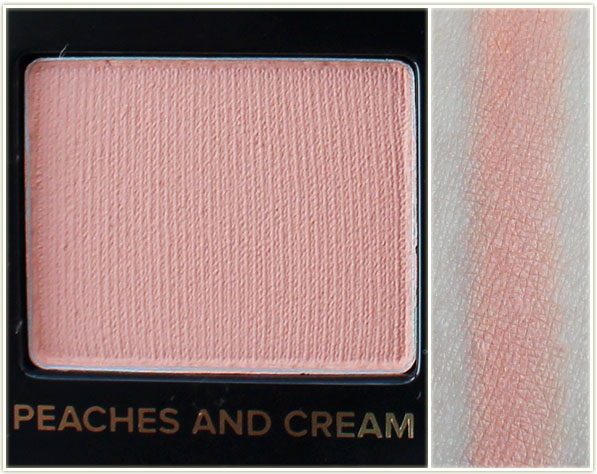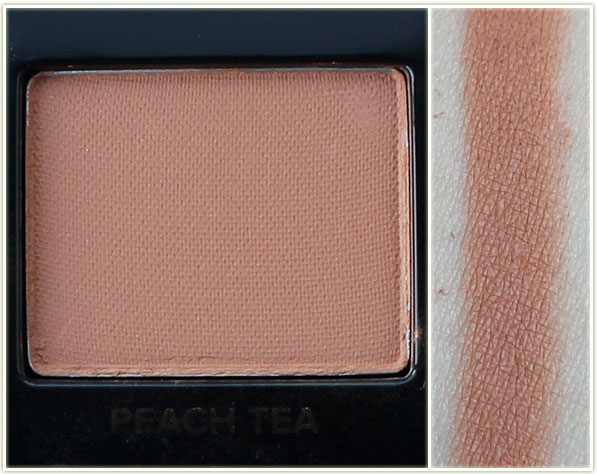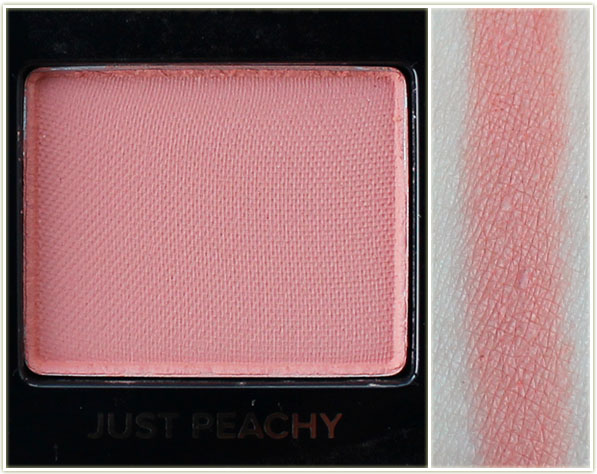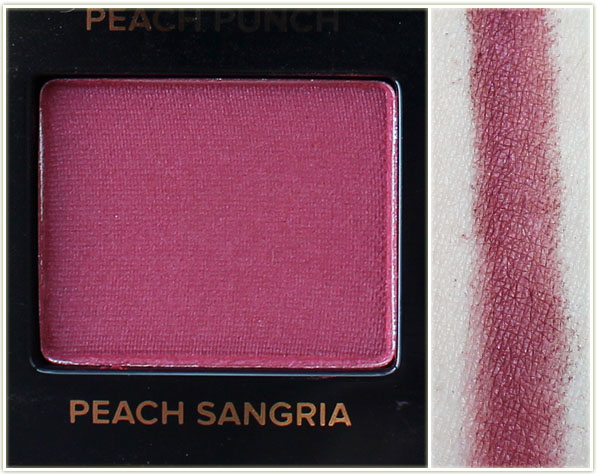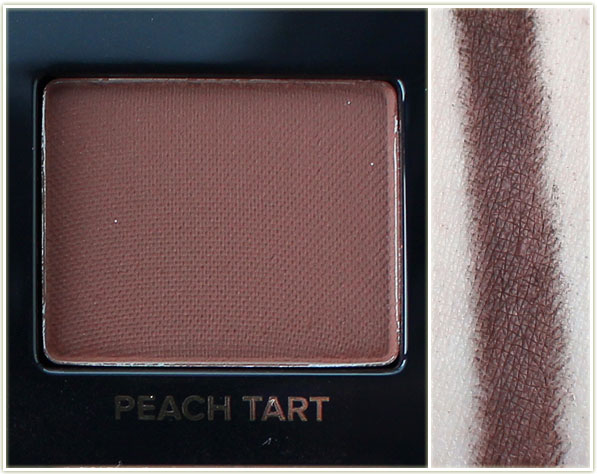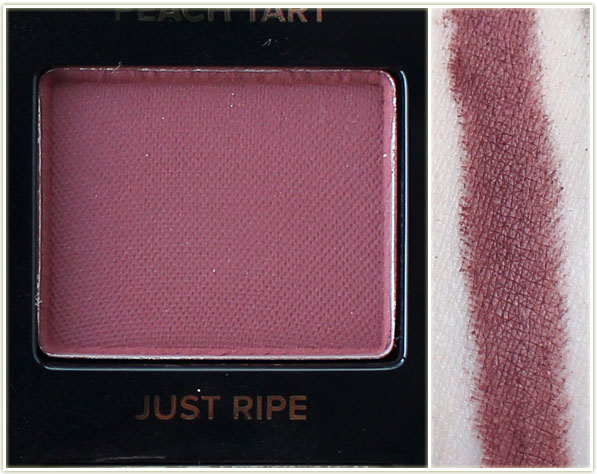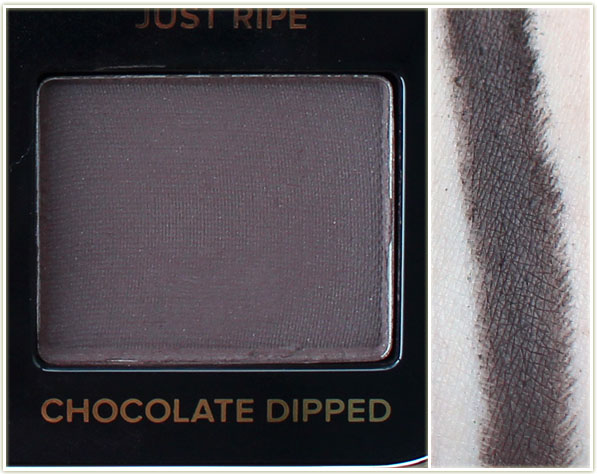 Post contains affiliate links.