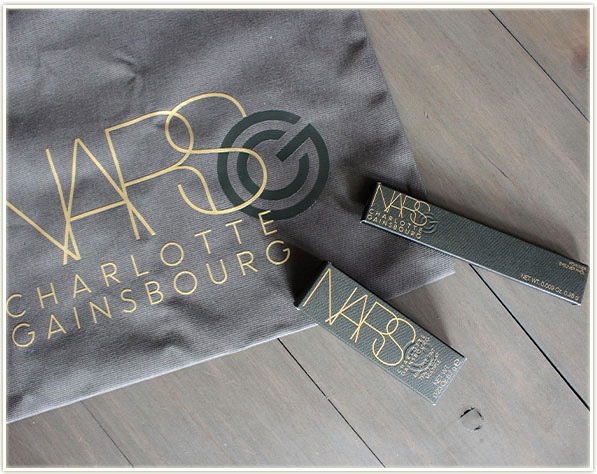 NARS has just recently launched their Charlotte Gainsbourg collection- a 15-piece collection of which I have two items. For those uncultured fools (I'd be one of them), Charlotte Gainsbourg is a French woman born from two icons: British movie star and Hermès muse Jane Birkin (Birkin bag anyone?) and French music legend Serge Gainsbourg. Interestingly enough, Gainsbourg has been quoted as saying she doesn't wear much makeup and the best piece of advice she ever received (in regards to makeup) was "to not put too much on".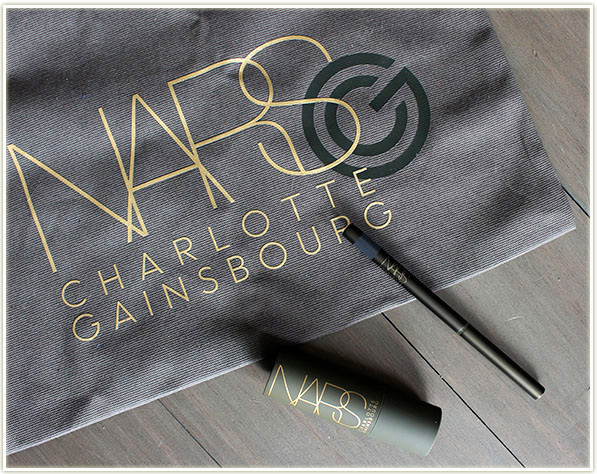 So perhaps it's for that reason that the collection focuses a lot on glowing tints of colour (although the eyeshadow duos say otherwise) via the Multiple Tints, the Hydrating Glow Tint, as well as the Lip Tints. The bulk of the collection is geared towards natural beauty and sheerness – an effortless aesthetic that is often associated with the French.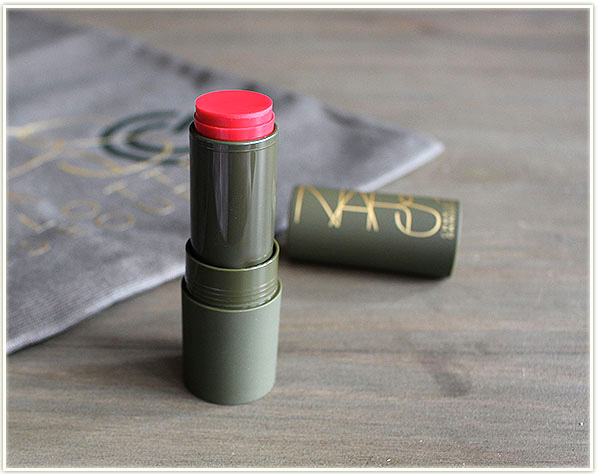 Most interesting to me was the Multiple Tint. I have a few Multiples (which is NARS' version of a combo lip and cheek product, although I almost always wear it on my cheeks) that are a chockful of colour which means you need to tread lightly with the product. While it can be nice to have full pigmentation, for the summer, and on my cheeks, that's generally not what I'm going for. I want something more luminous, sheer, but with a solid wash of colour.
And the Multiple Tint delivers! This particular shade is Jeanette – a sheer berry by their standards (and a poppy pink by mine!).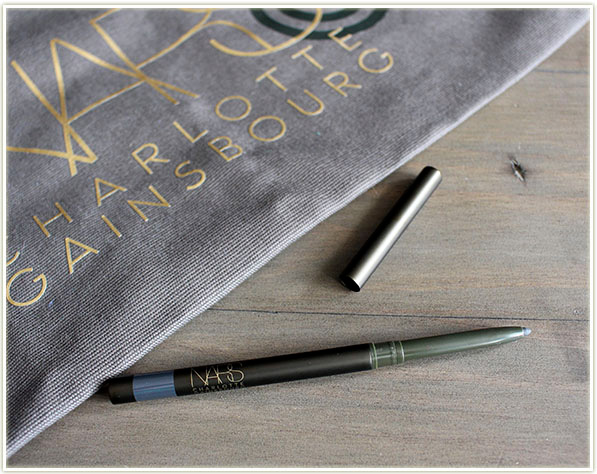 The other item I tried out is the Kohliner in Zinc – a slate grey pencil that you's swear was actually blue by that colour tag at the bottom of the pencil. This is a twist up product (but be careful – it doesn't wist back down!) that smudges out easily. You've got plenty of time to layer it on your eye and then go in with a brush before it sets. Once it does set though – it's definitely not going anywhere!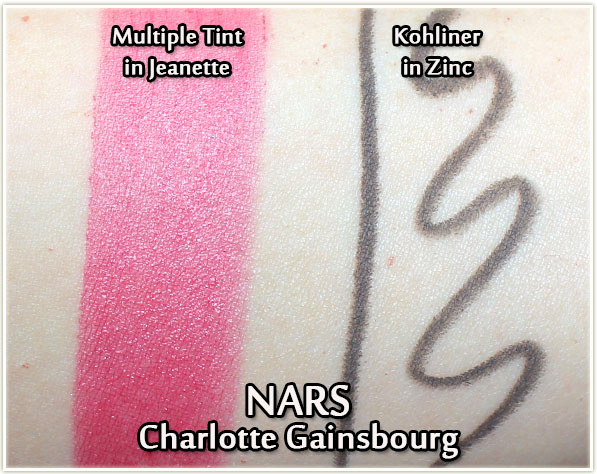 The Multiple Tint in Jeanette is absolute perfection in my books – that's the EXACT colour I want on my cheeks when I'm going for that flushed look. And I love how it's got a hint of sheerness to it – makes for much easier blending on the cheeks. Although it appears creamy in my swatch, rest assured that it dries down completely on the cheeks.
I'm not much of a eye pencil person (liquid's my jam) but the Kohliner in Zinc is very easy to use. I appreciate how it glides on smoothly with minimal fussing. I also seriously appreciate the fact that it doesn't dry down immediately and there's some wiggle room – I was able to go in with a pencil brush after layering it down to smoke it out a little bit.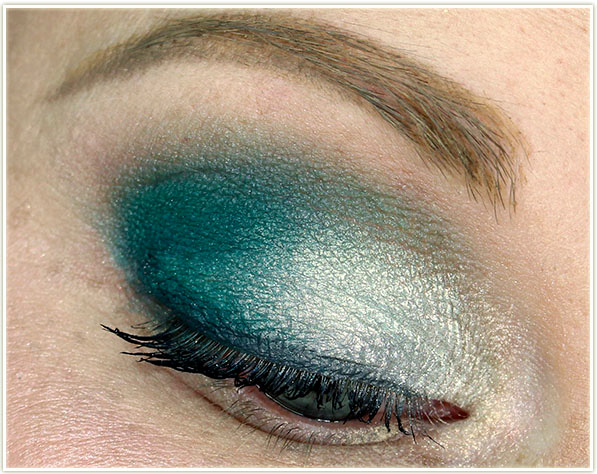 Wearing Zinc along my upper lash line. I was able to layer it down, smudge it with a pencil, and then add a bit more to roots of my lashes to add depth.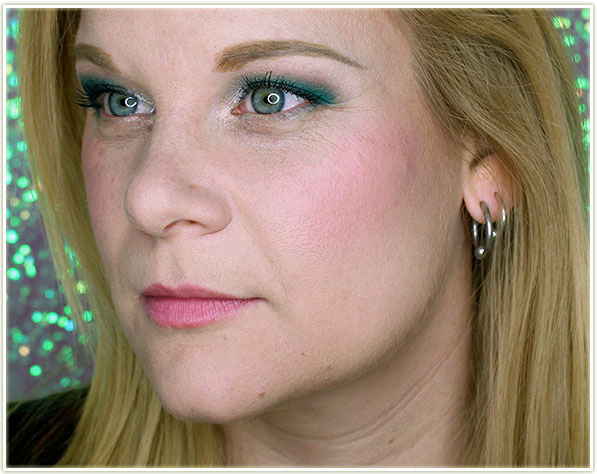 For reference, I have some bronzer on towards the back of my cheekbones, but I'm not wearing any highlighter. What you see on my cheeks and lips is only the Multiple Tint in Jeanette.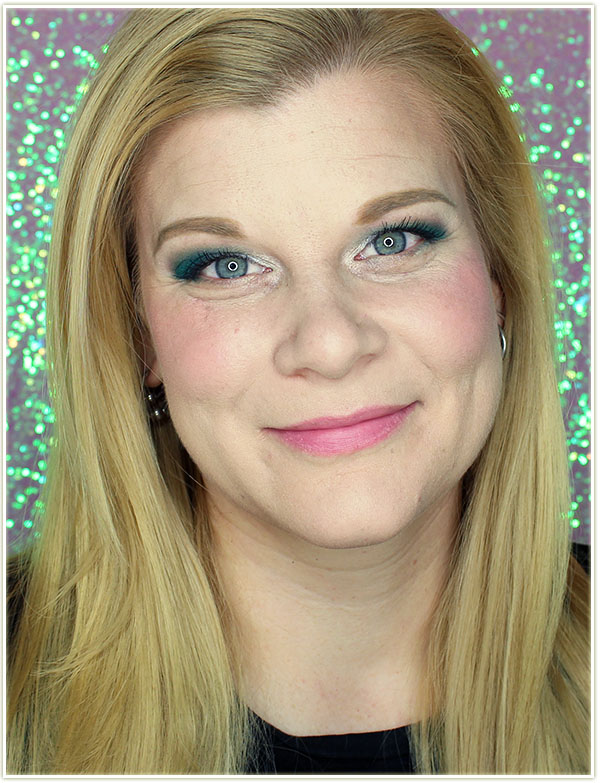 Final Thoughts
Although I only tried two products from the NARS x Charlotte Gainsbourg collection, I was quite enchanted by them. The Kohliner is really quite nice, even though it's not a product that's in my usual wheelhouse of looks. The Multiple Tint though… that thing has stolen my heart. Any kind of cheek tint in that kind of luscious red colour is an absolute win for me.
Did anything from this collection pique your interest? Let me know!
To check out the whole NARS x Charlotte Gainsbourg collection, take a peek at it on sephora.ca or on sephora.com.
 The products featured in this post were sent to me for consideration.