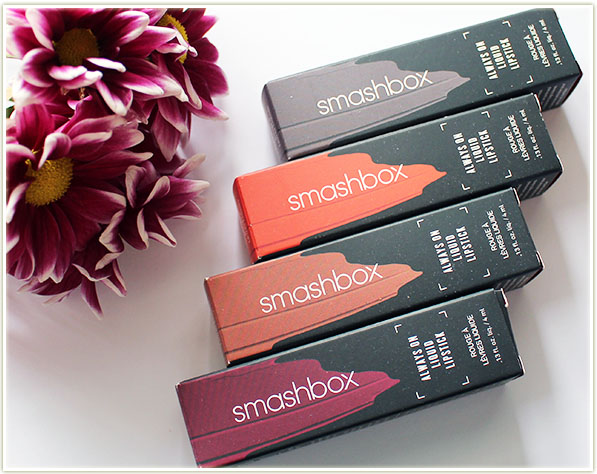 Smashbox has jumped on the liquid matte lipstick train with an enormous range of shades! 20 different colours promise "a lip-smoothing, 8-hour power pout that just won't budge"!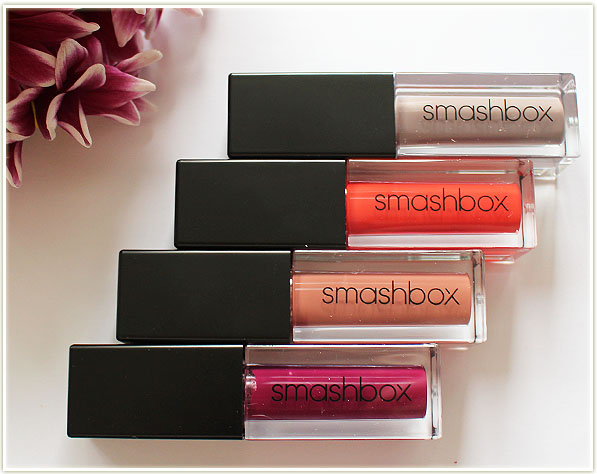 The Smashbox Always On Matte Liquid Lipsticks promise to be non-feathering, water resistant and will stay solid for eight hours straight. They "contain [a] primer oil complex, [are] rich in moisturizing jojoba, apricot and sunflower oils. Always smooth and never drying, keeps lips soft-as-suede, supple and comfortable".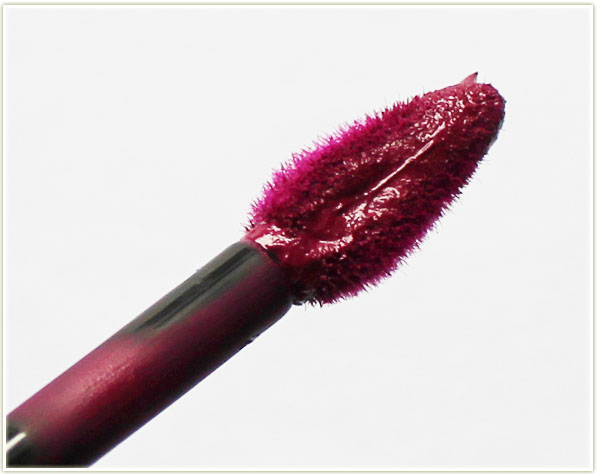 The applicator is diamond shaped with a small pocket in the middle that helps to collect product from the tube and make for an easy lip application. Because of the rounded, yet pointed, tip I am able to get a really smooth line while drawing this on my lips. (Well… as smooth as *I* can draw – liquid lipsticks always make me nervous because there's that point where if you don't draw it straight, you know you're going to have to take it all off and start from scratch!)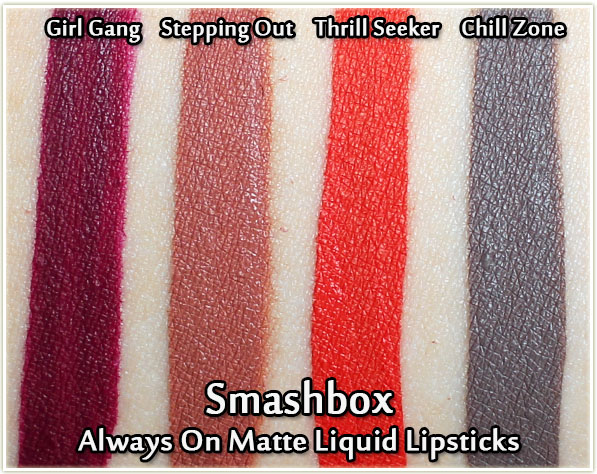 Of the four colours I have, Girl Gang was the only one that swatched a bit streaky and wore that way as well. The other colours are all completely opaque in one swipe and wore without any streaks. The formula goes on with a slightly mousse-y texture which makes it easy to apply since it takes a few minutes to settle and dry down.
Smashbox Always On Liquid Lipstick Swatches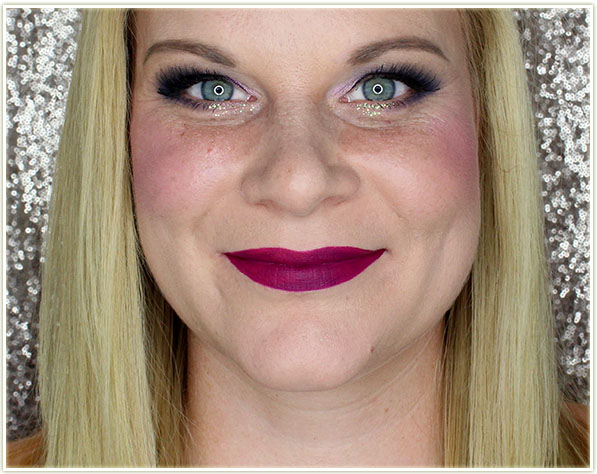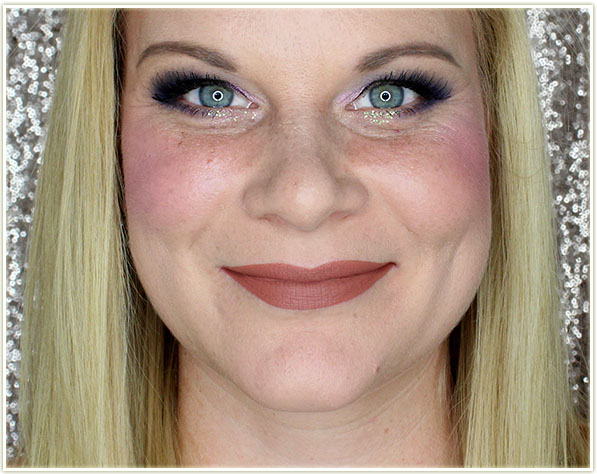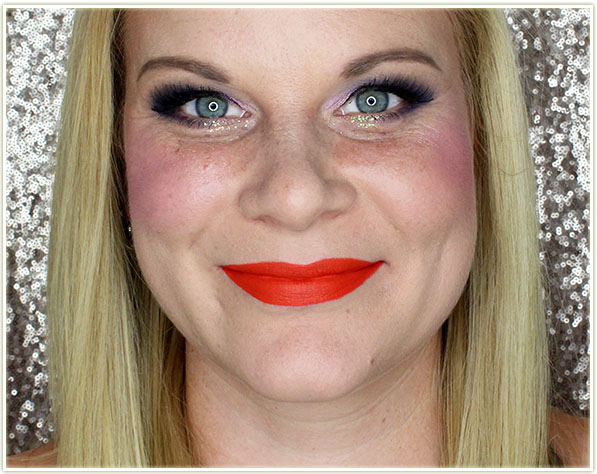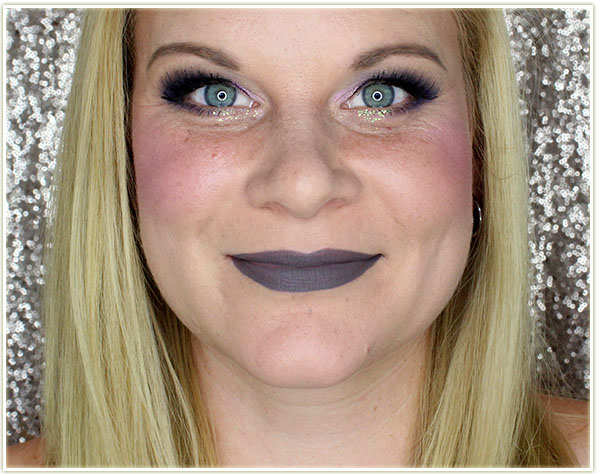 My Thoughts
Although the Smashbox Always On formula promises to be non-drying, I have to point out that these did feel dry while they were ON my lips. After the product was removed, my lips were totally fine, but it's worth mentioning that these aren't an especially comfortable matte liquid lipstick as your lips will feel incredibly dry while wearing the product (not dissimilar to Colour Pop's Ultra Mattes). That detail out of the way, these liquid lipsticks are solid. The colour stays put without fading or bleeding (no lip primer required!) and I never had any need to touch up the product while I was wearing it. I really liked the diamond-shaped applicator as I found it easier to apply the product to my lips with this as opposed to the usual doe-foot. I never tested it for eight hours as I just can't bring myself to wear ANY lipstick that long, but I only had minor signs of inner lip fading around the four hour mark.
Of the four I tried, only one shade had minor streaking and it's not surprising that it's a purple as pigmentation seems to be a struggle when creating anything purple coloured in the makeup world. The remaining three shades were completely opaque on the lips without needing to fuss around. I really, REALLY in love with the grey shade Chill Zone. Totally and completely wowed by that cement-like shade and I will definitely get some use out of that since it's very unique and unlike anything else I own.
Let me know if you've tried these out!
The Smashbox Always On Matte Liquid Lipsticks can be purchased at sephora.ca for $28 CAD or on sephora.com for $24 USD. In Canada, these are also available at Shoppers Drug Mart and on beautyboutique.ca.
The products featured in this post were sent to me for review.