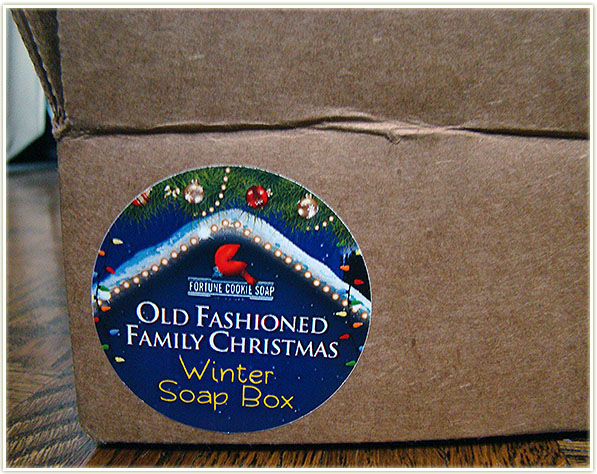 Soap box time! I was excited to see Fortune Cookie Soap's winter theme of the year… and they've gone with products themed after National Lampoon's Christmas Vacation, a movie I personally try to watch every Christmas.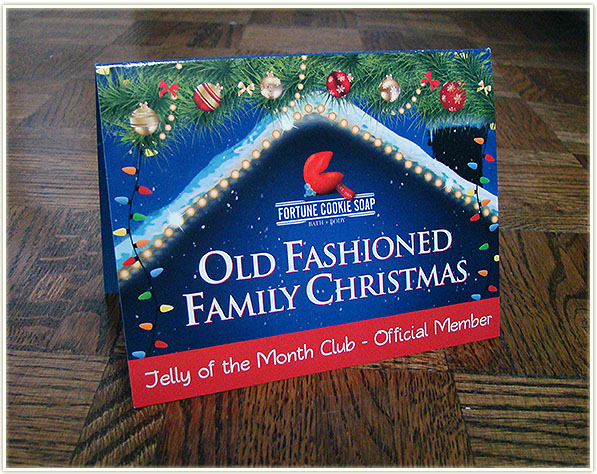 As per usual, their graphic designs are spot on. Sometimes I wonder if I just enjoy FCS' creativity more than their products!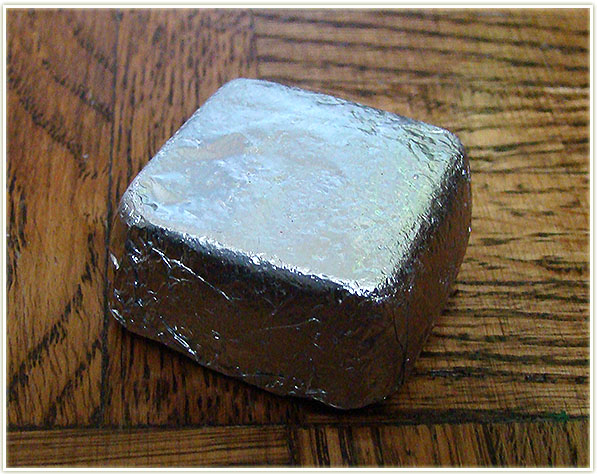 I don't understand these products at all. They're called "Shower Steamers" but they don't actually cause any steam in my shower. Sure, they smell nice… but that's about it. It doesn't do anything for my skin and I sure don't get any kind of a fog in my shower unless I turn the water on burningly hot and open the window to let in the -5 degree air.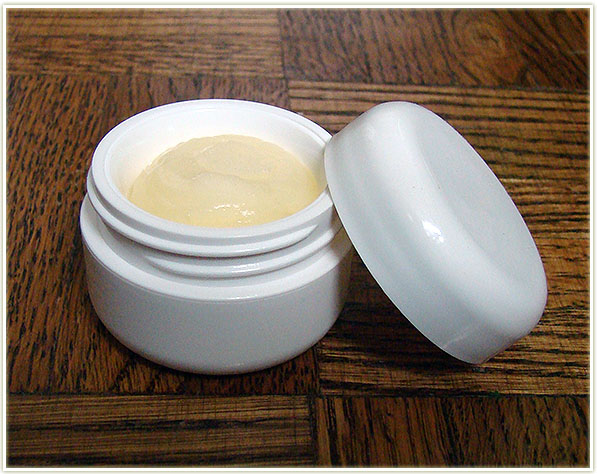 This stuff was wonderful! The Christmas Bonus scented (yeah… they haven't told us what it's actually scented with… we're supposed to guess) deep conditioner is pretty amazing. To me, it smells of peppermint candy canes, and on the hair it feels like a thick paste. My hair feels especially soft and pliable after using this, but it's really the scent I'm in love with. I got two uses out of the little pot they sent us.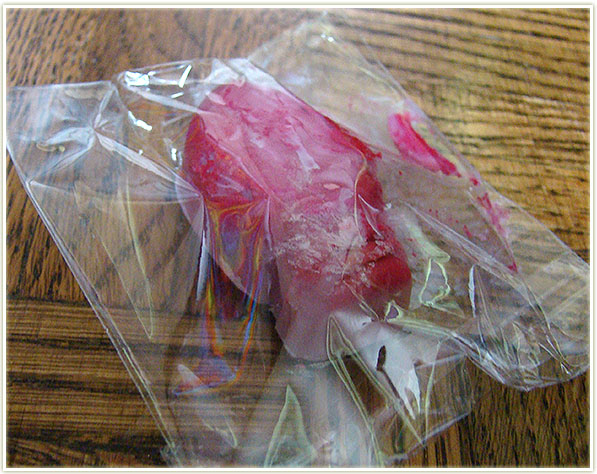 Oh boy. This THING. (Hydrate Me in Sparky) The item itself is lovely – it's a moisturizer body butter type thing that melts into your hand as you apply it to your skin. And good lord the scent is delicious (vanilla pumpkin waffles – AMAZING)… BUT… and this is an *enormous* but (*insert Kim K joke here*)…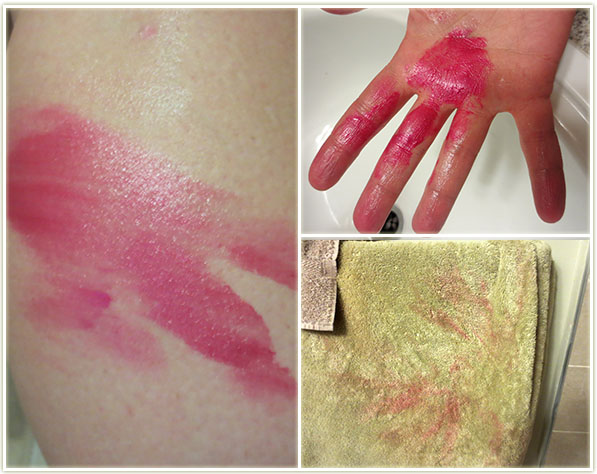 It's just a FREAKING MESS. Who the hell wants to use a body butter that is going to turn your body RED? It gooped red all over my hand, onto my leg and then when I gave up trying to rub it into my skin (it tinted me pink), I ended up wiping it off on my towel… which is now stained. (I sure hope it comes out in the wash!) This product is completely *useless* because of the added colour on top of the body butter. Like seriously, did they not test this before sending it out? It's completely ridiculous and *totally* impractical. Not to mention that it will stain anything you sit on afterwards (like my brand new white sofa…).
DISLIKE.
Edit: I posted about my problem on their Facebook page and they responded by saying that they've removed the green and red Hydrate Mes from their order and are sending out different ones. They asked me to contact customer service to "resolve the issue". In the end they apologized and offered me 10% off my next purchase. I won't be taking them up on that though since the cost to ship up to Canada is insane!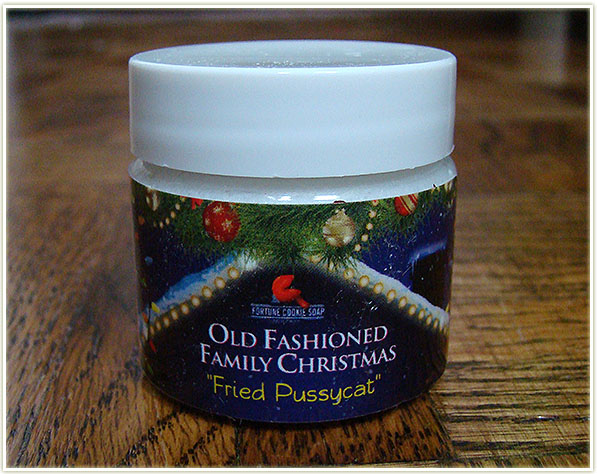 Now this was interesting. Whipped Soap? Never even heard of it. But the texture was moussy and slippery and it was a pleasure to use. The Fried Pussycat scent was also equally appealing. I wasn't entirely sure HOW to use it, so I just plopped a bit on my hands and slathered it all over my body. It probably would've worked better on a washcloth.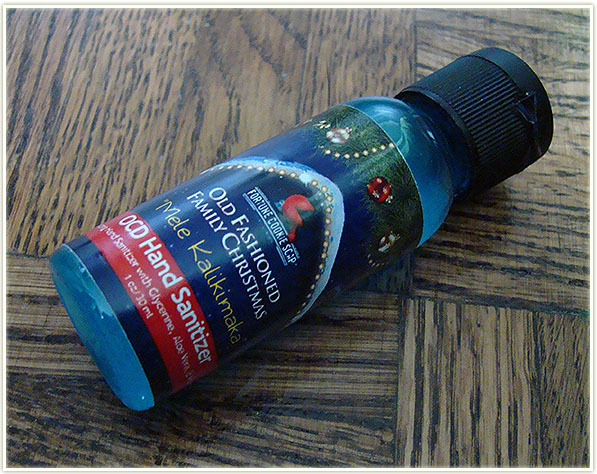 More OCD Hand Sanitizer. Comes in every box, so I'm left to conclude that this is either the most popular product they sell (doubt it) or the cheapest to make (I'm going with that one). I'm over the hand sanitizers at this point – I've yet to finish the one I got in the spring soap box many moons ago!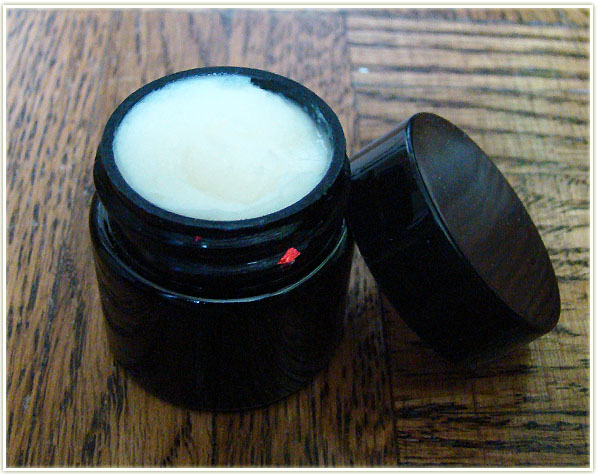 This is glorious. So glorious that I want to eat it. Cuticle butter scented like egg nog? Holy god, be still my heart. Slippery, slimey, oily cuticle goodness. Hard to go wrong with this product! Just… try not to eat it.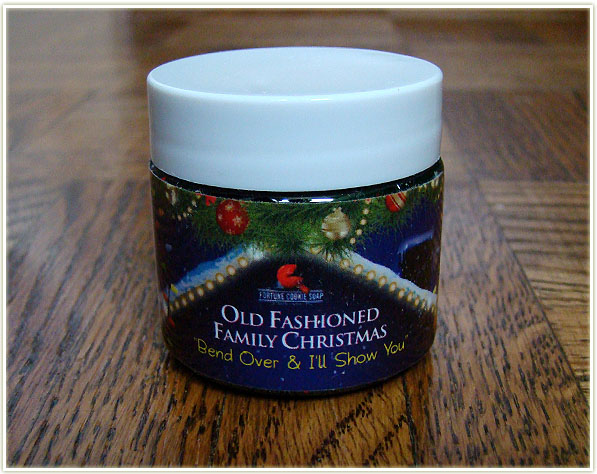 I love their whipped cream, and I was especially happy to try out a scent that I wouldn't normally gravitate towards. Bend Over & I'll Show You is especially tart since it's scented with cranberries and oranges, with pine, spruce and clove. It's a weird mix, but I really like it!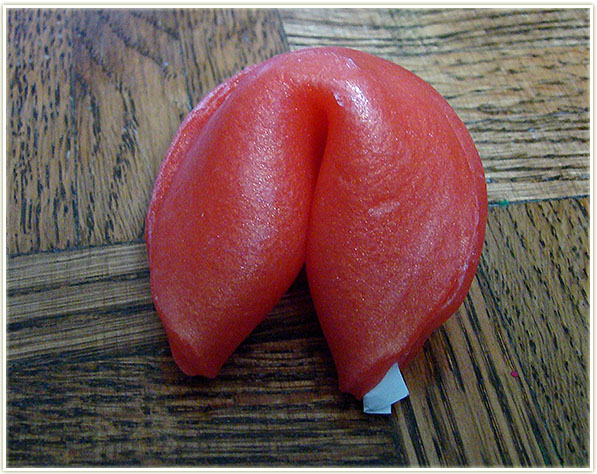 And the final product, usually the most interesting, was ultimately the most disappointing (even Sparky had some pizzazz to him). Compared to last quarter's red sparkly soap, this was just… meh. It was supposedly scented with sweet almond and tobacco – to me it was just… soap.
---
And with this box, I've done an entire year of Fortune Cookie Soap's soap boxes. I've decided to cancel my subscription just because subscription boxes just aren't really cutting it for me lately. I cancelled Ipsy a while ago  and decided I'd cancel FCS after a year as well. While it was a fun box, ultimately the cost was just a little "out there" for the products I was receiving (particularly since I had to pay international fees). Although I do have to say I'm a biiiit jealous since they just recently announced their spring soap box is going to be Alice in Wonderland themed…