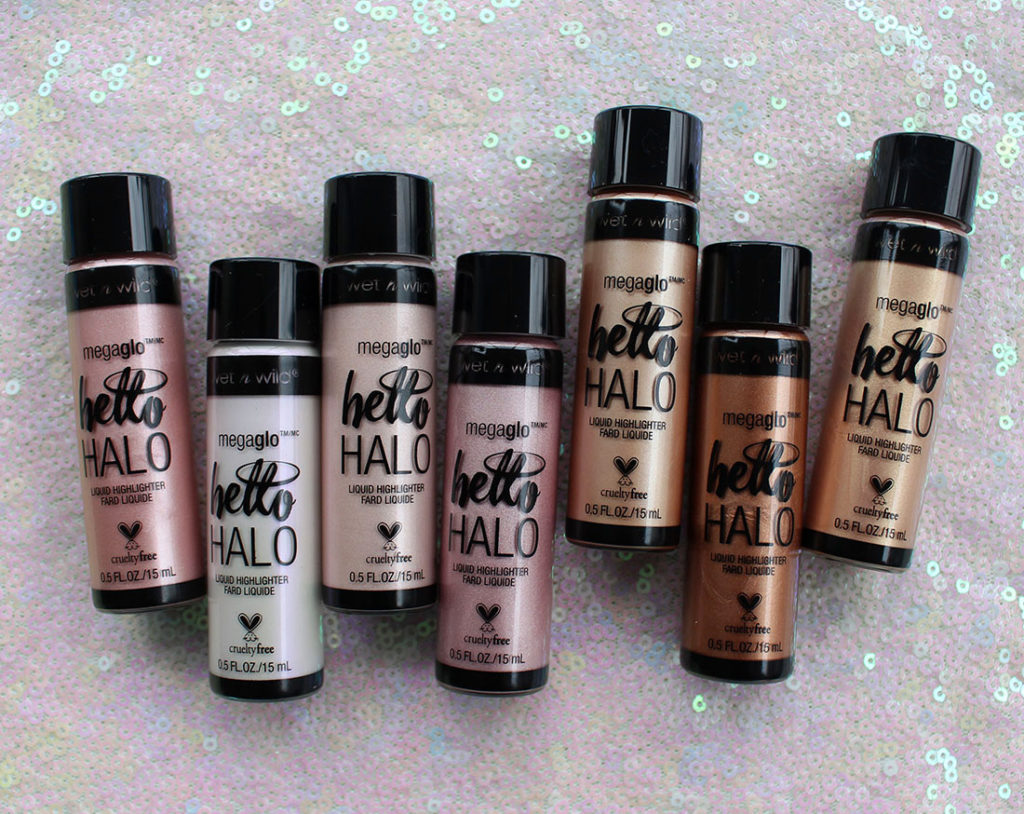 Although the revamped Wet n Wild eyeshadows got all of the hype from their recent launch, there's another set of products that crept in that definitely didn't get enough attention! Say hello to the MegaGlow Hello Halo Liquid Highlighters!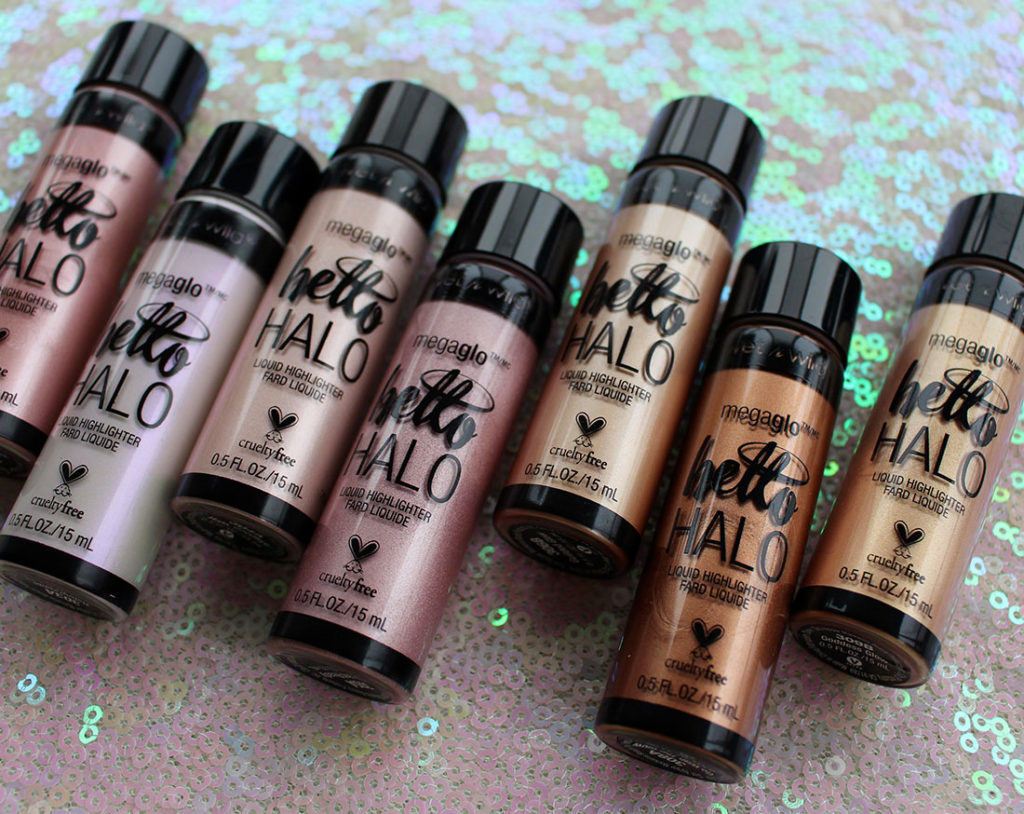 The seven shades of the Hello Halo liquid highlighters come encased in a glass bottle (yes, you read that right!), an absolutely massive doe-foot wand (not dissimilar in size proportionally to the wand in tarte's Shape Tape concealer) and houses a whopping 15 ml/0.5 ounces of product (which is half the size of typical bottle of foundation!).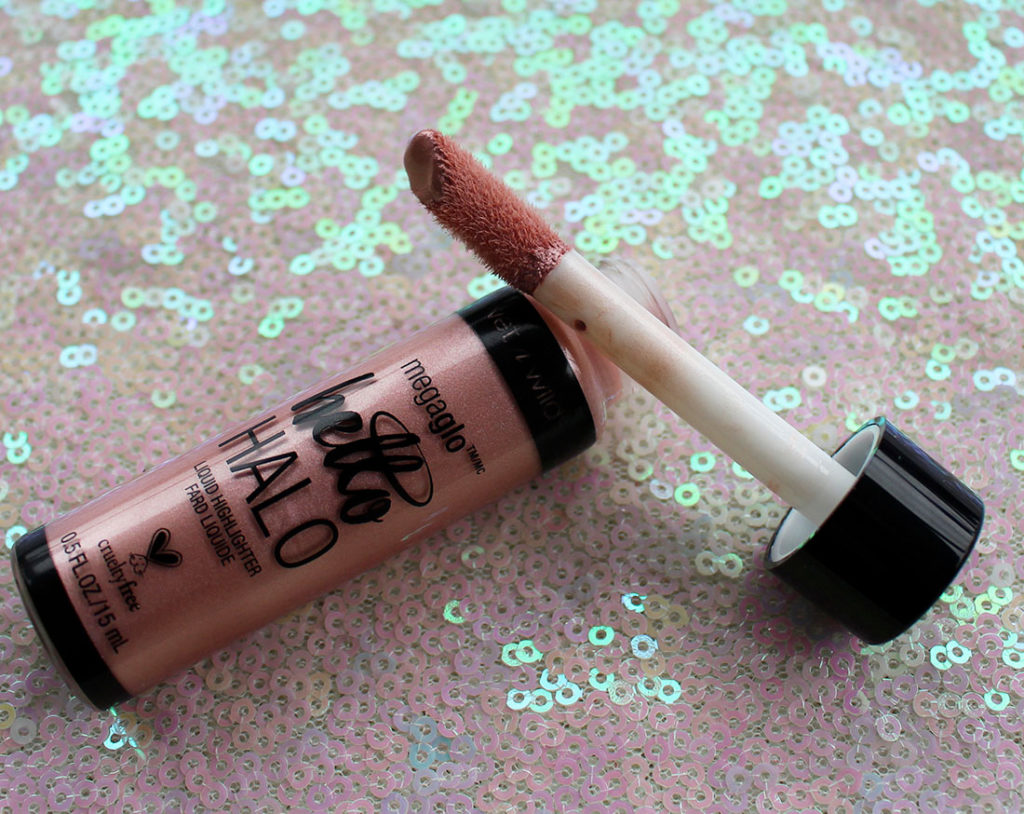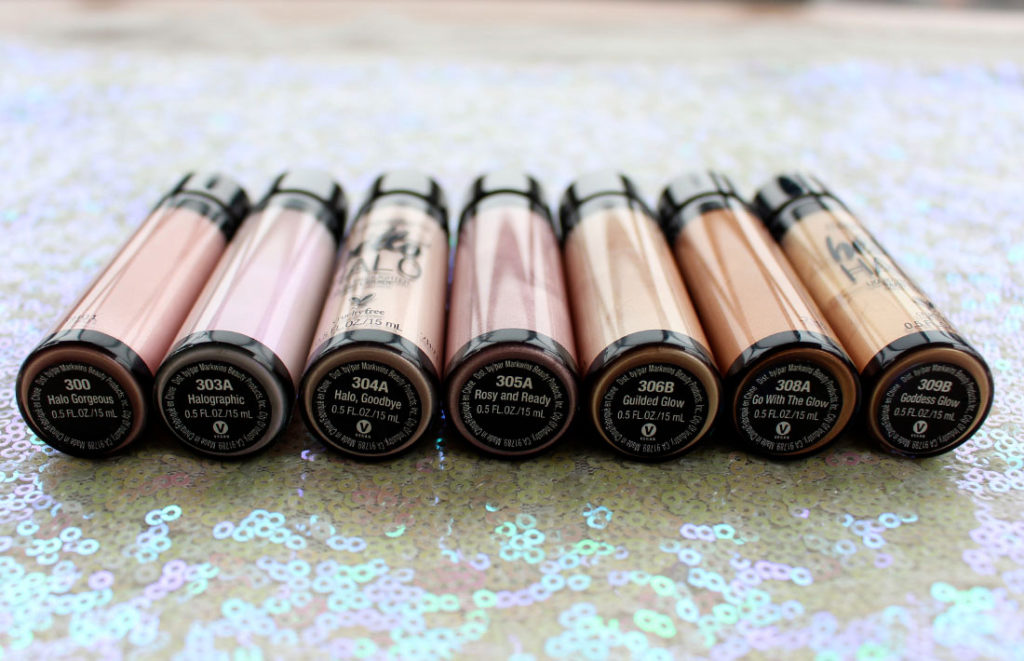 Wet n Wild indicates that these highlighters have a "hydrating formula [that] is infused with powerhouses like Murumuru Seed Butter, Grapeseed Oil, and Vitamin E to help smooth out the skin's texture". They also note that they have a shimmering texture, but honestly that makes me think glittery – which these are not. They have more of a sheen than they do a true shimmer.
Wet n Wild MegaGlo Hello Halo Highlighter Swatches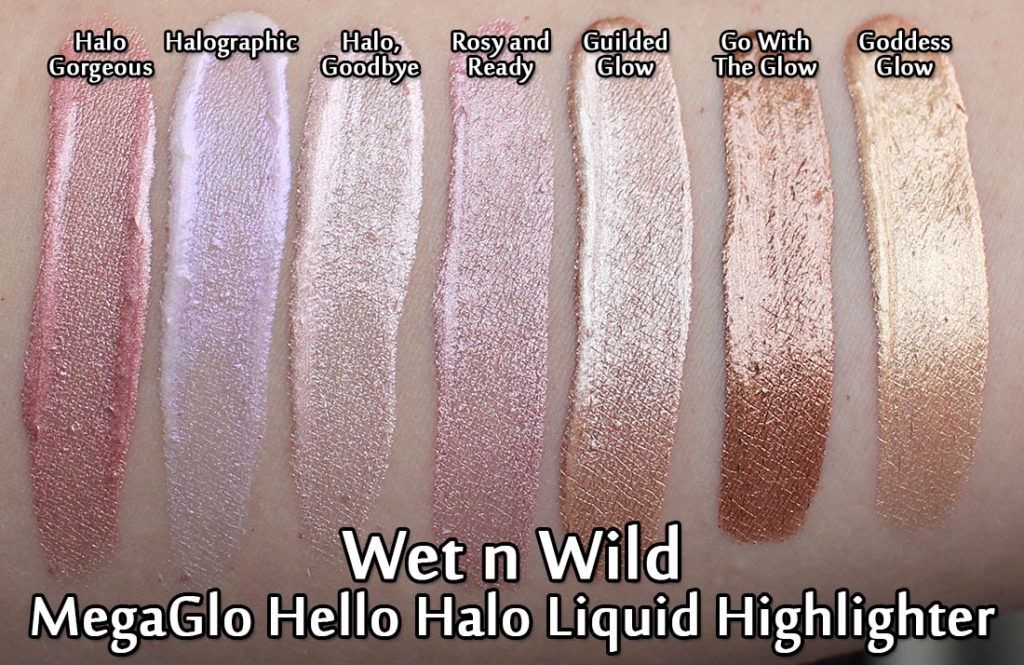 Swatched out side by side you can see that there is a huge array of colour variety amongst the shades. Ranging from rosy and pale to deeper and more golden tones – I am hopeful in saying that I feel like the shades represented in this range will cover a wide variety of skintones (and I'm mostly looking at the deeper skin tones here – I'm really happy to see some intensely rich colours!).
I found these worked best when I dabbed two dots along my cheekbone and then patted the product out with my fingers. Oddly, the colour doesn't actually come through as much as it does in swatches. The product ends up being low on pigmentation but high on sheen (for the most part).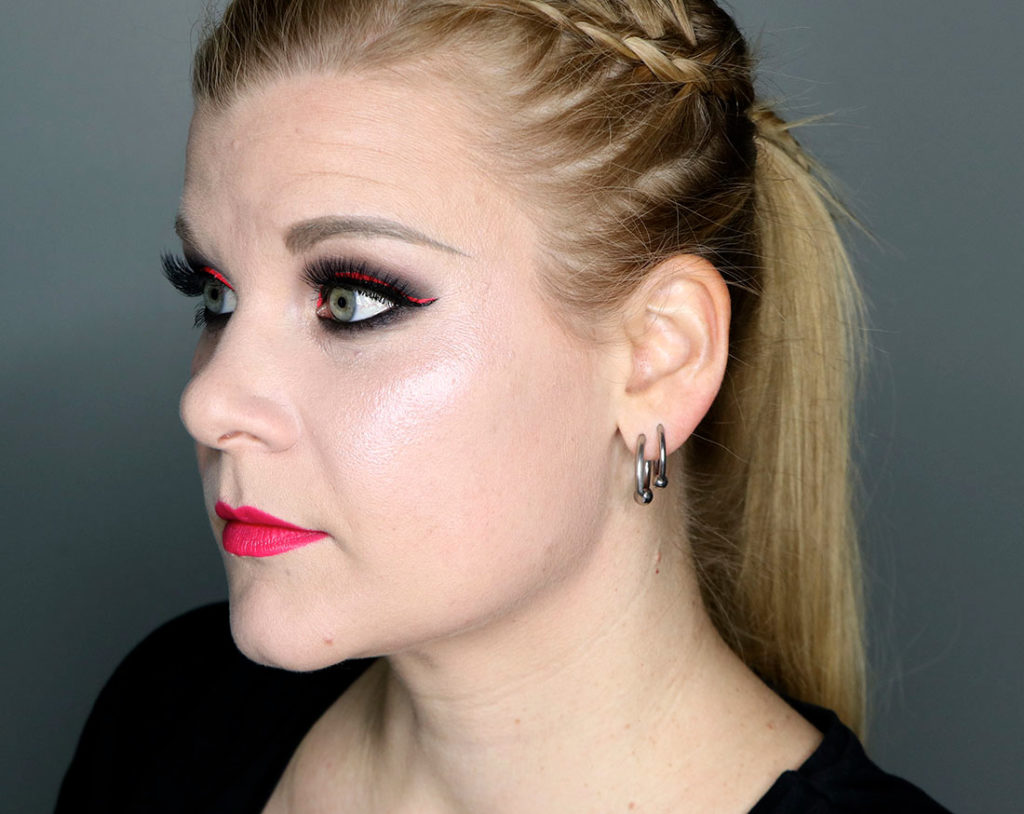 Halo Gorgeous really surprised me. There is a bit of a pink sheen to it, but I was expecting to have a lot more of the pinky-rosyness coming through.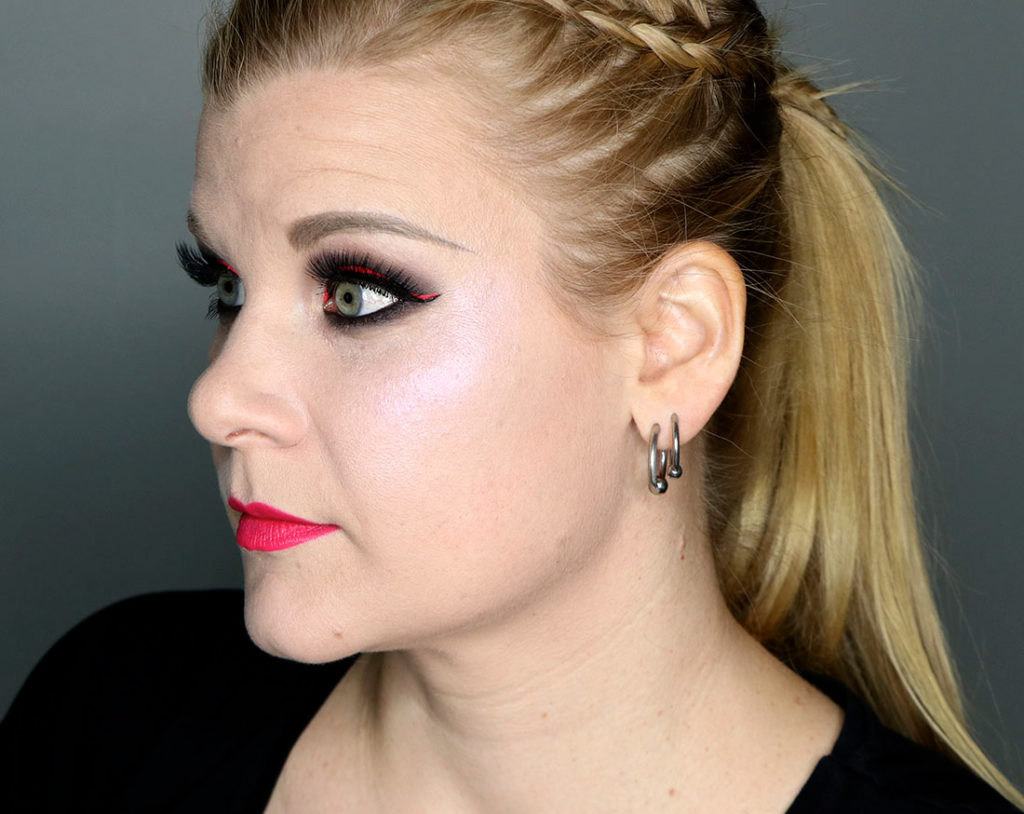 Halographic is a pearl-white with a pink reflect – this one is definitely a duochrome!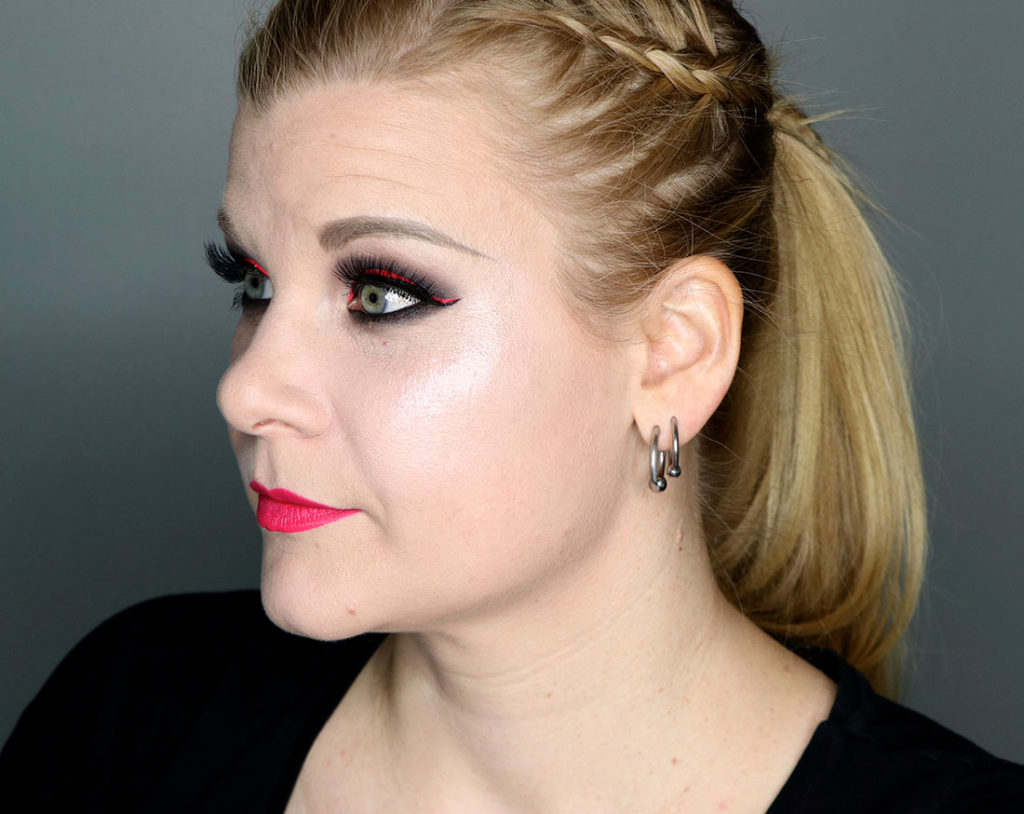 Halo, Goodbye is the first one I ever tried and the very first one I fell in love with! Beautiful, easy to wear sheen.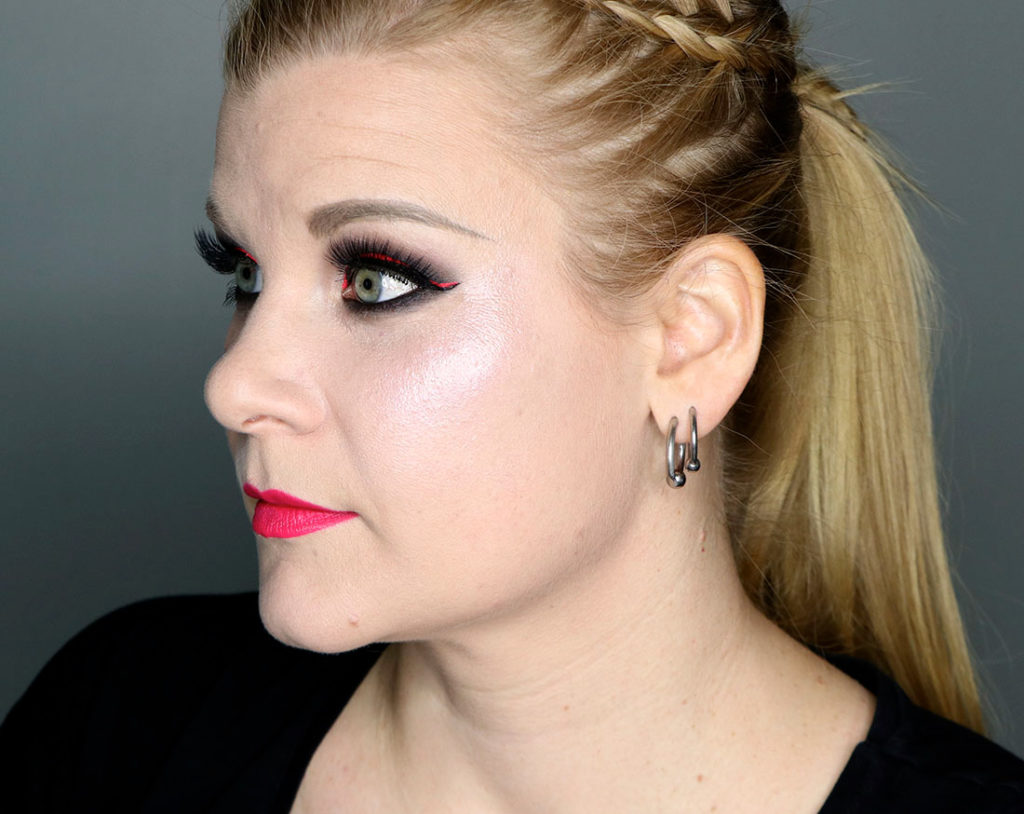 Rosy and Ready, surprisingly, has a lot more colour payoff than Halo Gorgeous.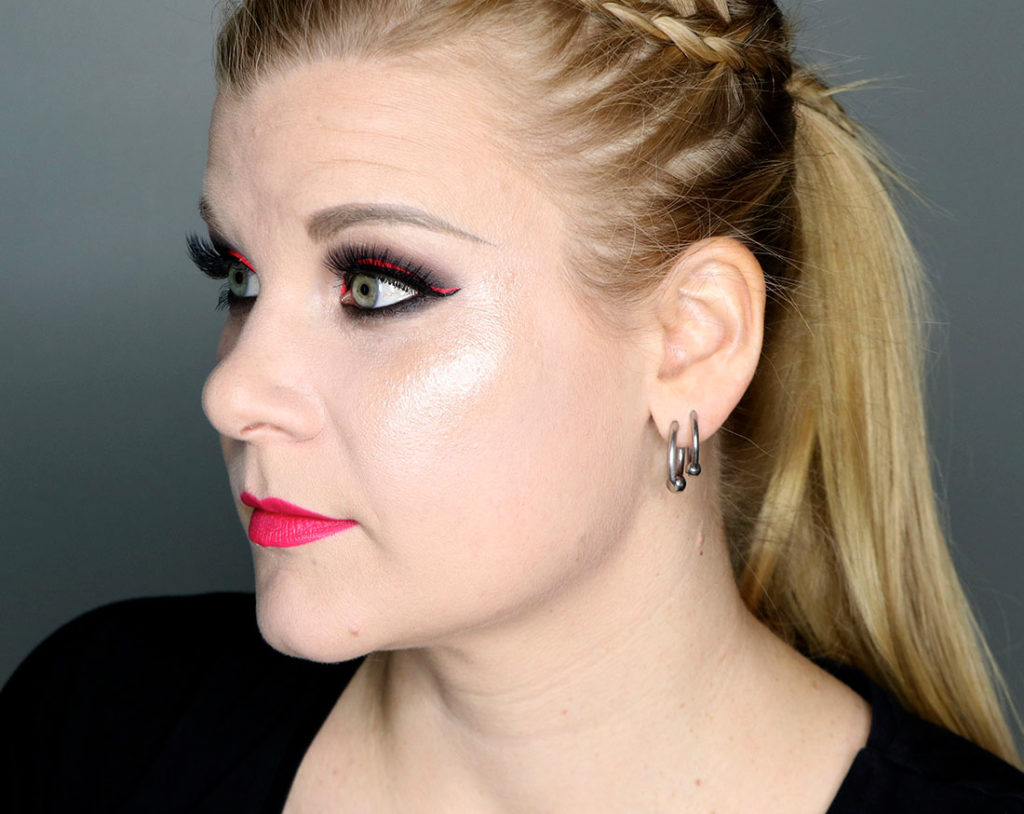 Guilded Glow is an easy to wear beige-peach on me.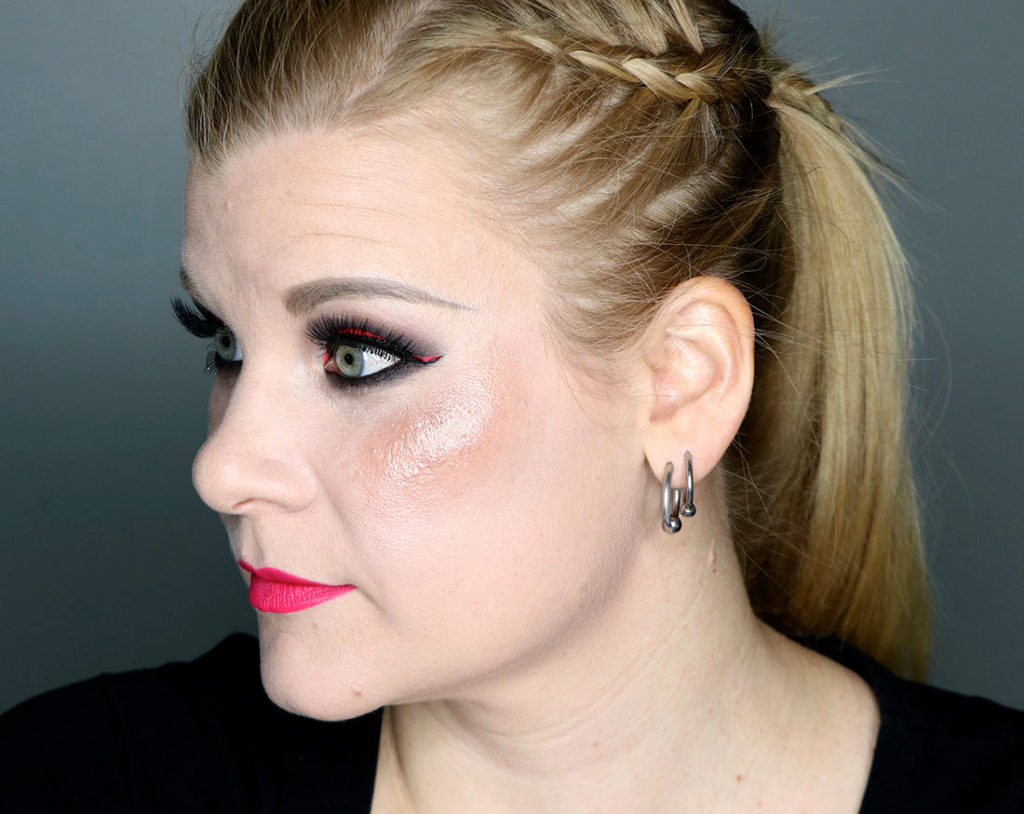 Go With The Glow is definitely not my shade for a highlighter, but I could potentially get some use out of it as a bronzer if I really wanted. Really though – this is for far deeper skintones and I'm happy to see that!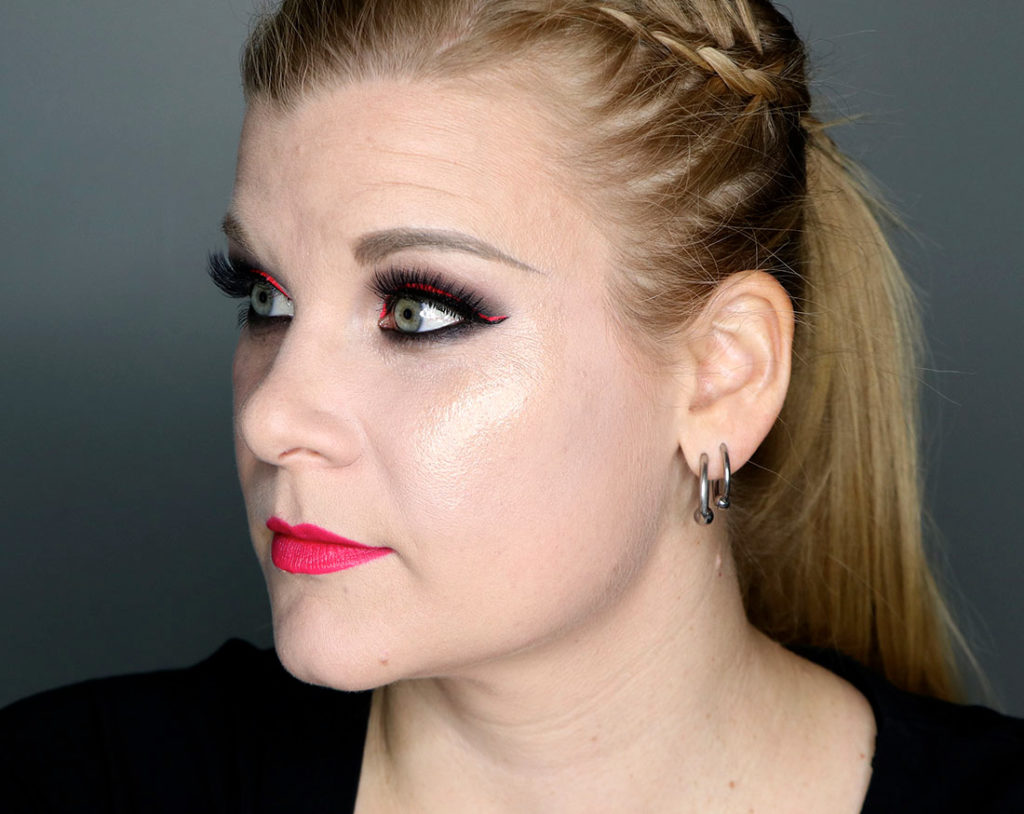 Goddess Glow is has more of a golden glow which works… but is perhaps a few shades deeper than I'd necessarily gravitate towards.
Final Thoughts
Although Wet n Wild offers a huge colour range in their Hello Halo highlighters, I don't feel like you fundamentally need all of them. While the breadth of undertones is there and that's wonderful, I think you could be fairly happy with picking up one or two shades that appeal to you and sticking with those.
Ones that really stood out to me are Halo, Goodbye – it's just a really easy to wear every day for my skin tone – and Halographic because it's a bit more unique with it's pearly-white to pink duochrome.
I'm super impressed with the low price point and the glass bottles – it feels like luxe packaging, but it's wrapped up in a tiny price tag!
The Wet n Wild Hello Halo Liquid Highlighters are available for $5.99 USD on ulta.com.
The products featured in this post were sent to me for consideration. Post contains affiliate links.