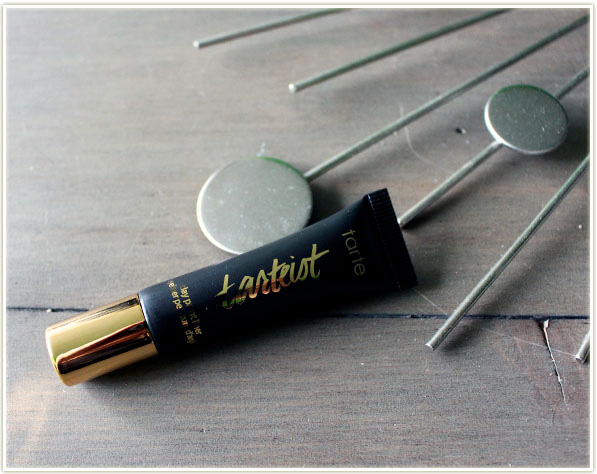 This product isn't new, but it's something I had been meaning to try out ever since it was released several years ago. The tarte Tarteist Clay Paint Liner is a very interesting hybrid product to me: it's got a squeezy tube like a lip gloss, it's a gel liner (but not quite) and it's got some kind of well-shaped contraption at the top of it!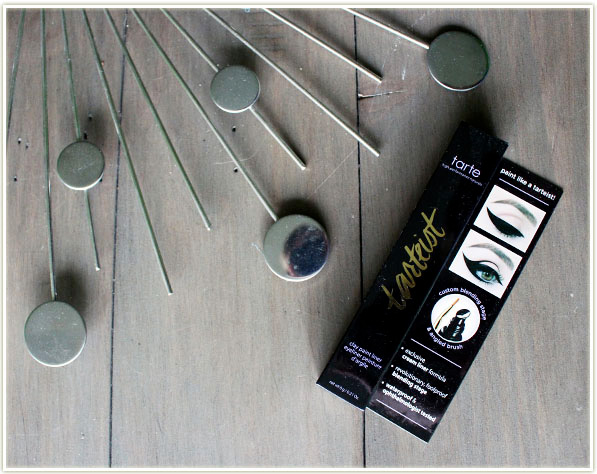 In its essence, the Tarteist Clay Paint Liner is a "waterproof cream eyeliner with a unique blending tip that is inspired by an artist's palette". They say cream, but I feel like it's less viscous than that. It's like a thicker liquid – and I would never mistake this to be a gel texture either. It's not so liquid that it runs and spills everywhere though – more like it's got enough thickness so that it holds in place in that well area at the tip.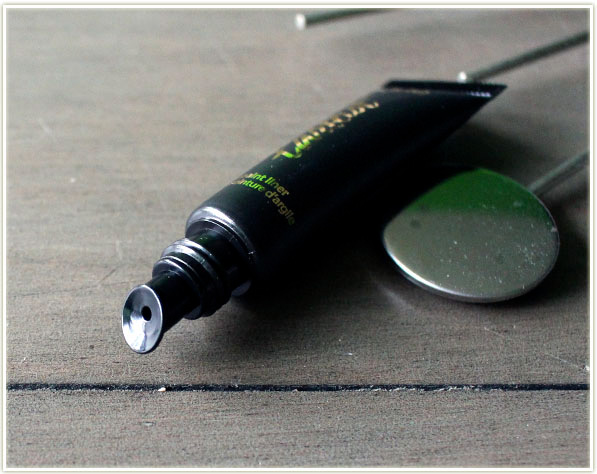 The well, in my opinion, is a genius idea. While I have traditionally liked gel pots (and really loved the tarte gel liner as well), I find that you often struggle with getting the right amount of product on your brush while also shaping the brush into my preferred flattened edge so I can get a crisp line on my lid. The well tip helps me flatten out my brush without disrupting anymore product (like I would in a pot) and I can vary just how much I get on my brush by wiping it on a clean edge.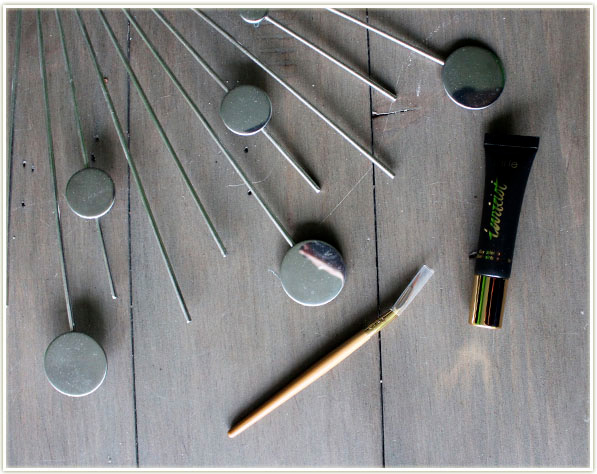 Rather conveniently, the Tarteist Clay Paint Liner comes with a mini angled liner brush inside the packaging. I wasn't expecting that at all since I didn't think the product packaging was big enough to hold a brush! So that was a nice surprise… however I'm not personally a fan of angled liner brushes, so I did resort to using one of my own straight ones for application.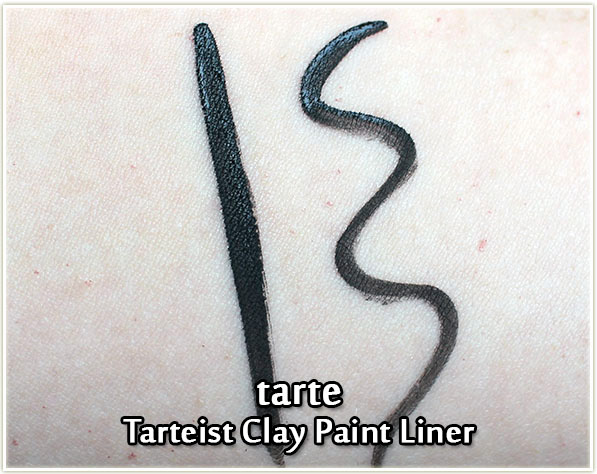 Swatched out you can see how the product is drying to a matte finish (it's a bit glossy at the top where the thicker blobs are still drying). THIS IS SUCH A RELIEF FOR ME! I prefer matte black liners above anything else and I've been continuously annoyed that I can't seem to find matte black waterproof liners (I've yet to find a gel liner that is truly waterproof). While I'd prefer this texture and feel in a pen style brush tip liner, this is the next best thing and I am so, SO happy by how matte it gets.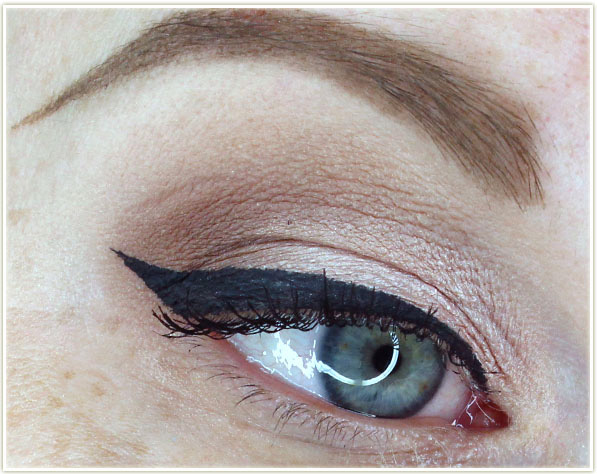 On the eye, the Tarteist Clay Paint Liner is as deep and black as I could ever need! It doesn't go watery on me, which means I get a solid line in one swipe. I also didn't initially realize this was waterproof and was quite surprised at work one day when my eye watered and I pressed a tissue to the corner of my eye. Usually I get some liner peeling off my eye and onto the tissue – not the case this time! My liner stayed fully intact on my face and had zero transfer. Although I've not tested it by dunking my head in water to test the true waterproofness of the product, all I personally really need is something that will hold up to my eyes watering, and this did it!
Final Thoughts
Suffice to say – I'm a fan. The tarte Tarteist Clay Paint Liner is a wonderfully matte black waterproof formula that is easy to apply. If you're a fan of gel liners (or any type of potted liner that requires a brush) I think you'll be a fan of this one. I had no fading throughout my work day and it actually didn't pick up a ton of my shimmery lid shade either (which can sometimes be a problem for me with hooded lids).
The tarte Tarteist Clay Paint Liner can be purchased at sephora.ca for $29 CAD and on sephora.com for $24 USD.
The product featured in this post was sent to me for consideration. Post may contain affiliate links.