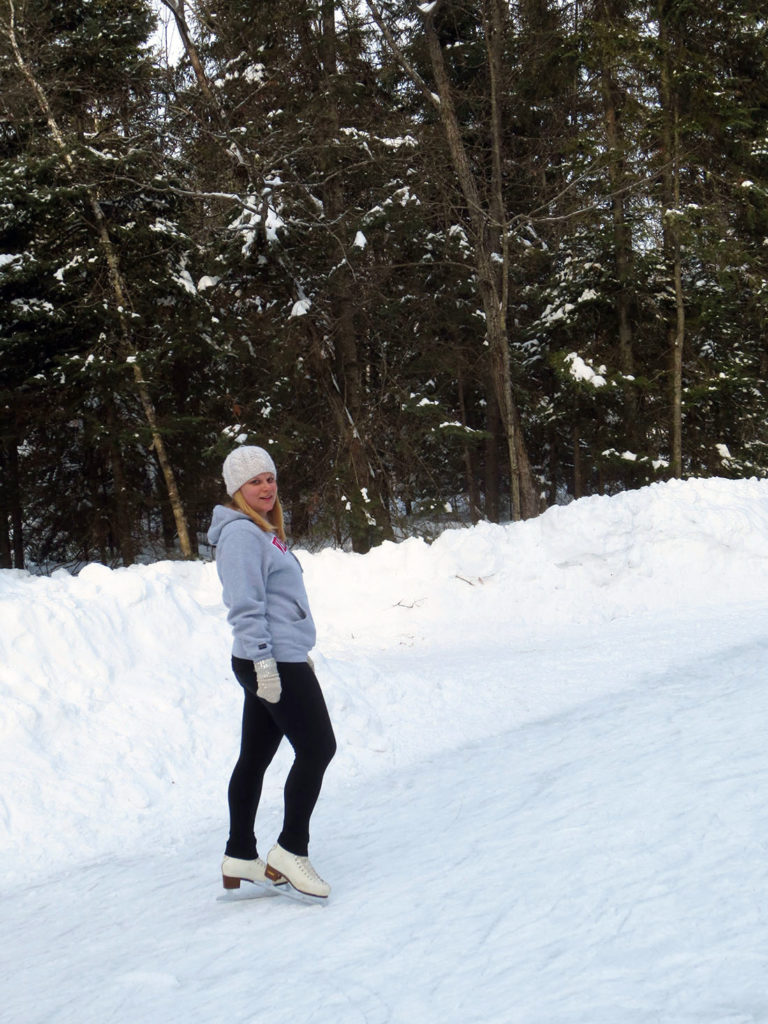 There is a absolutely beautiful provincial park north of Toronto that I have been meaning to talk to you guys about – it's called Arrowhead Provincial Park and they have one of the most unique things: a 1.2 kilometer long skating trail that wraps through the forest!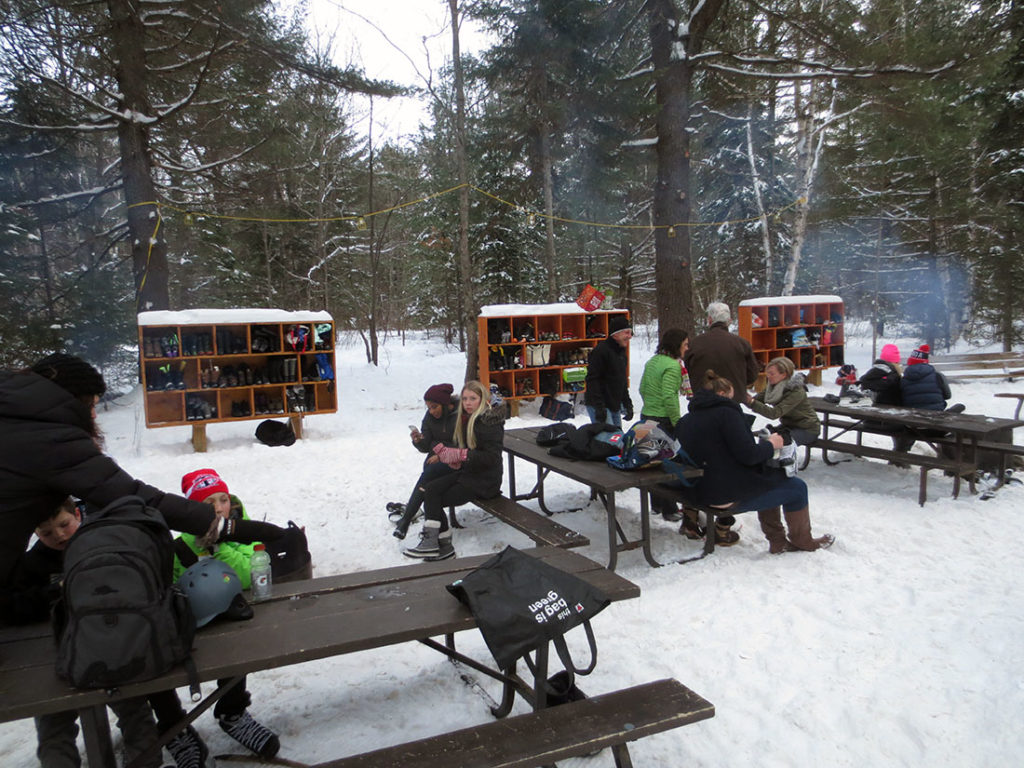 David and I went up there several moons ago, and I'd completely forgotten about the photos I had taken until I was cleaning up my harddrive recently and came across them. This place is too wonderful to not share though, so I'm getting this post up now, even though the photos are two years old!
Arrowhead Provincial Park is about a two and a half hour drive north from where we live in downtown Toronto. It's definitely not the shortest drive out there, but if you live in Toronto you know you essentially have to drive an hour just to get outside of the core!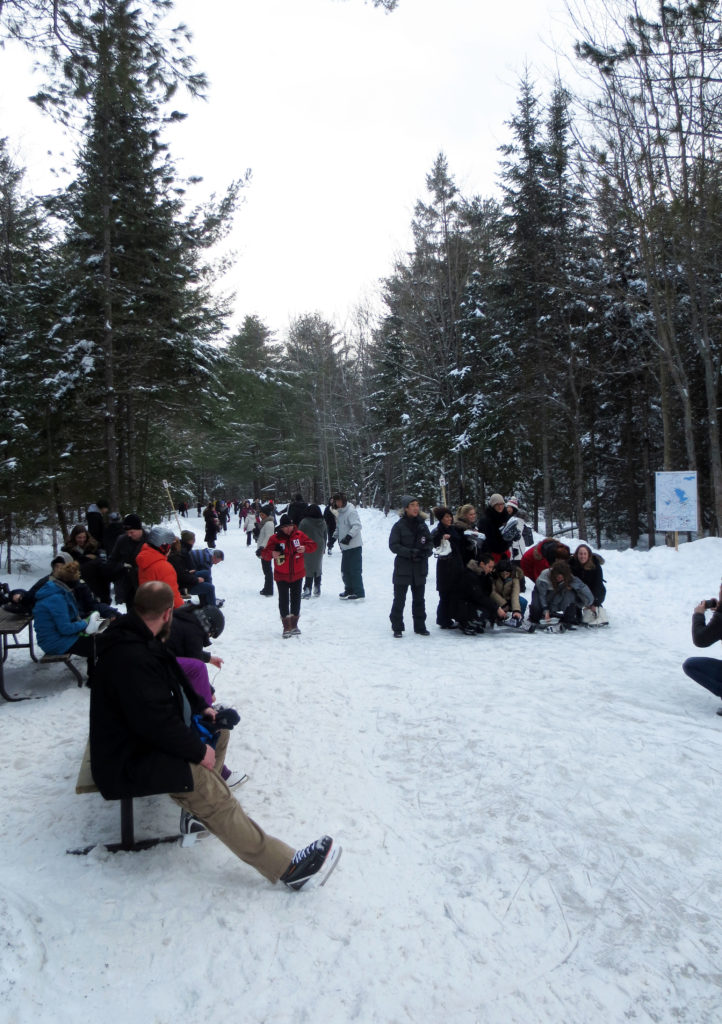 The entrance area to the skating trail is set up well – there was a ton of parking, and we didn't struggle to find a spot which is rather amazing given that we went on a weekend. They're also set up with heated bathrooms, so that you can get changed if you're in need of warmer gear. The entrance to the ice trail is really well laid out – there are benches to sit on and cubby holes to store your shoes while you're off gallivanting. Once you've got your gear on, there's a stretch of ice that leads you straight out to the wraparound skating trail through the woods!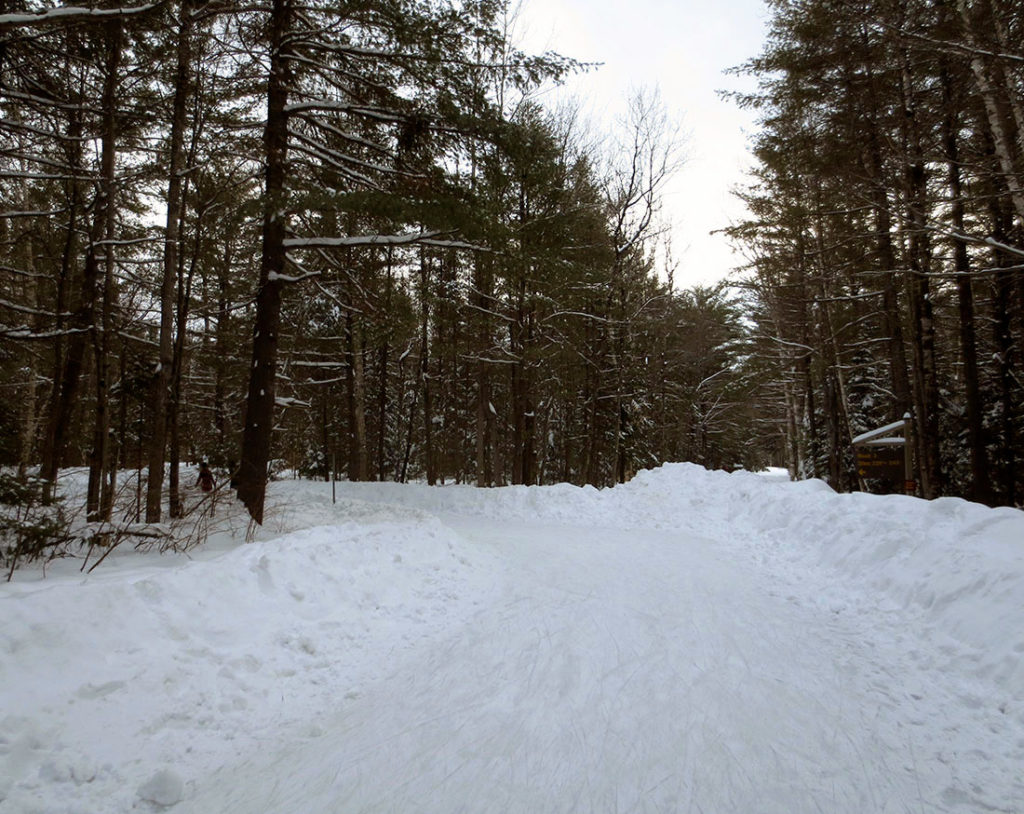 The path is 1.2 kilometers long when we went (not sure if it's been extended now) and it was a beautiful mix of short stretches of straight skating alongside curves twisting around trees scattered through the woods. David pointed out that it likely follows a driving trail with campsites on either side – which absolutely makes sense!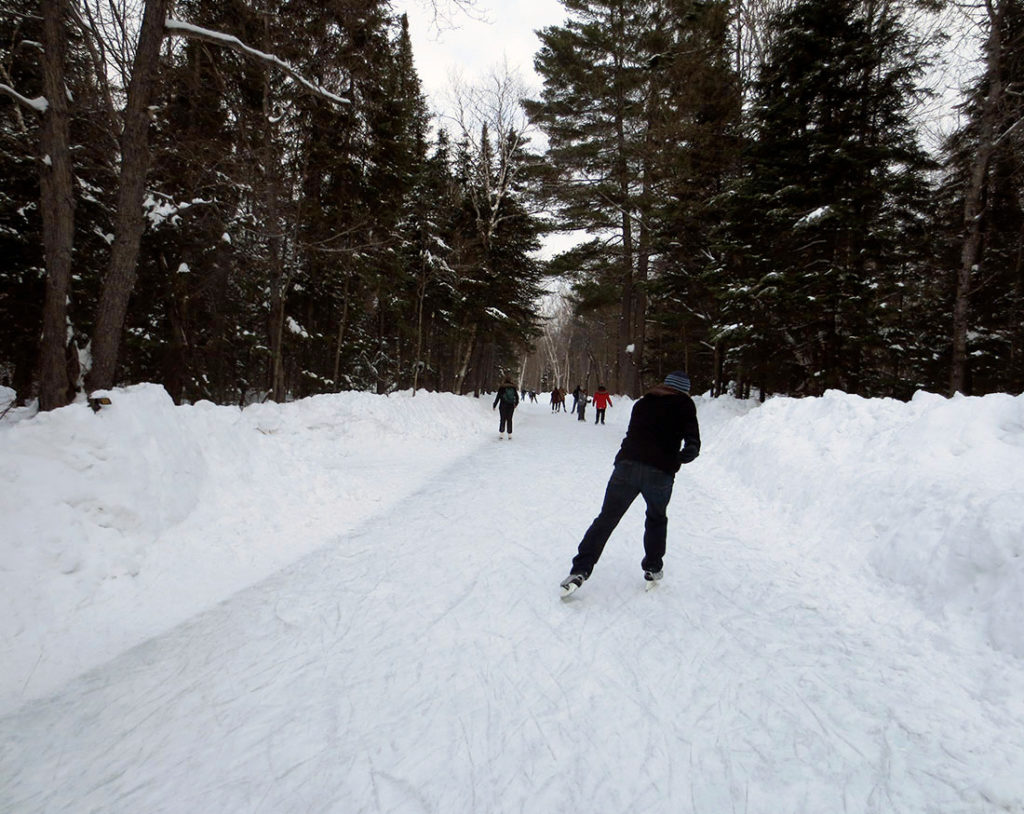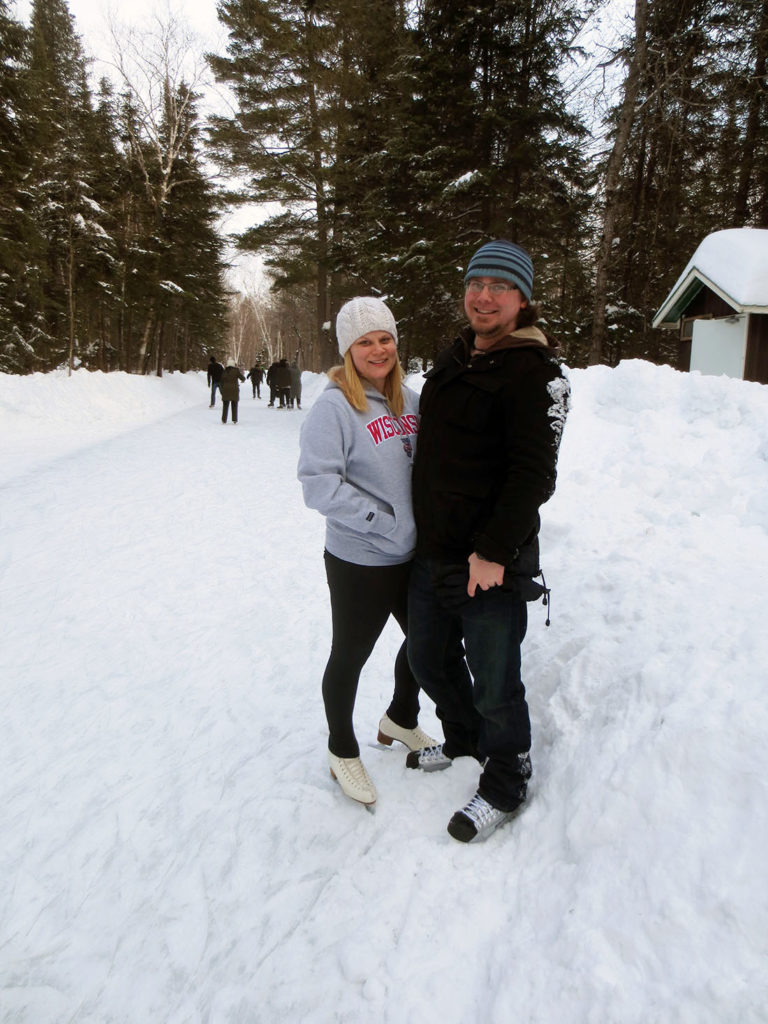 We spent about an hour skating around the beautiful trail. The experience of it was unlike anything I'd experienced before – I'm so used to skating round and round a rink that this felt absolutely exhilarating!
If you're considering heading to Arrowhead Provincial Park for skating, be sure to keep up with them on their Twitter feed (@ArroPark) – they're excellent at posting updates on how the trail is doing because occasionally it's closed due to weather conditions. While the park has day skating, they also have Fire & Ice night where they set up to torches along the trail. We'll definitely need to go back there for one those of nights at some point. They also have cross country ski trails and snowshoeing paths if that's more up your alley.
Some of you may have seen that I uploaded a short video of me figure skating this past weekend at a local rink on Ryersons's campus. In case you missed it… here you go!