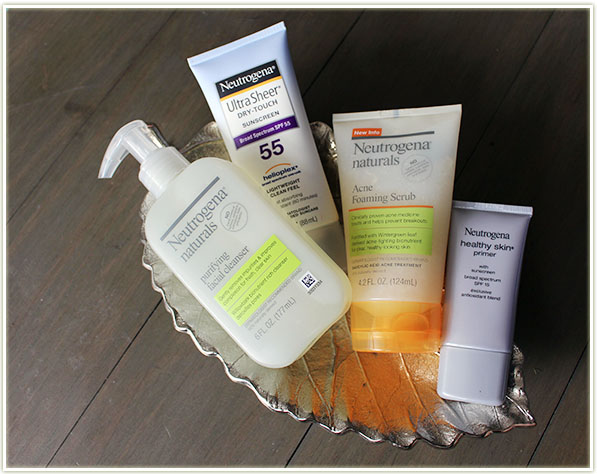 This post is sponsored by iHerb.com.
There are some brands on the market that I always come back to for their staple products, and Neutrogena is definitely one of my top skincare picks that fit into that bucket. I know their products are always going to work for me and provide me with the results I need! For today's post, I've teamed up with iHerb.com to give you a look at a full face routine using Neutrogena as a cornerstone for good skincare.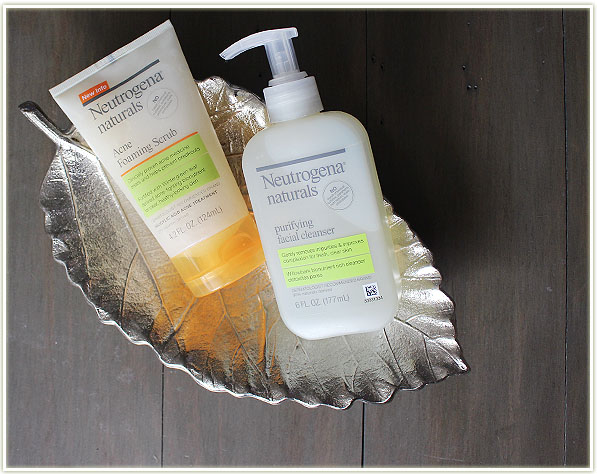 My first step towards prepping my skin for the day is face wash (as I would assume it is for just about everyone!). It totally depends on what I'm feeling that morning, but I'll either opt for a gentle cleanser or for a more vigorous scrub a few times a week to slough off any dead skin from my face.
For days when I just need "the usual", I'll opt for Neutrogena's Natural Purifying Facial Cleanser. In terms of face washes, this is one of the most basic I've used, and therefore one of the ones I appreciate the most. I don't need bells and whistles when I'm washing my face – I just need it to the job, and do it well. And that's exactly what the Purifying Facial Cleanser does for me: it washes away the sleepies from the night before and invigorates me for the day.
Sometimes I do like a more serious scrub on my face (usually about once or twice a week) and lately I've been trying out the Neutrogena Acne Foaming Scrub. I am not prone to acne in the least, but I do find I end up reaching for acne scrubs the most – perhaps as a preventative measure? Either way, my skin is being kept clear of acne and it's getting a slightly deeper cleanse with the little scrubbies suspended within the product.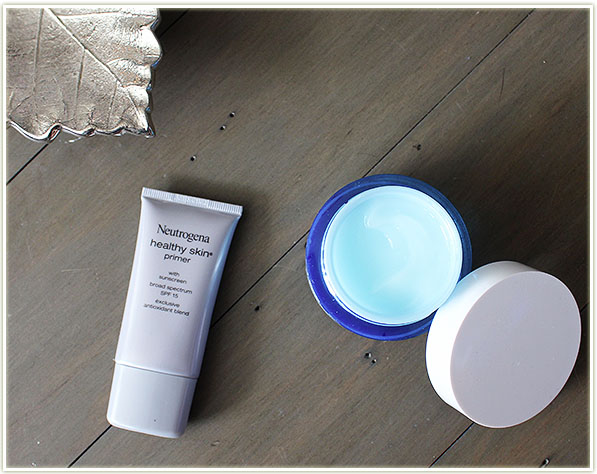 From here, there's really two ways I can go with my skincare routine. If it's a work day, I'll opt to apply moisturizer and primer before going in with a full face of makeup. The Neutrogena Healthy Skin Primer comes with a built in sunscreen with 15 SPF. So for those of you that don't like SPF in your moisturizer (I'm one of them), this is a great way to get that extra boost of skincare coverage you'll need while commuting to the office.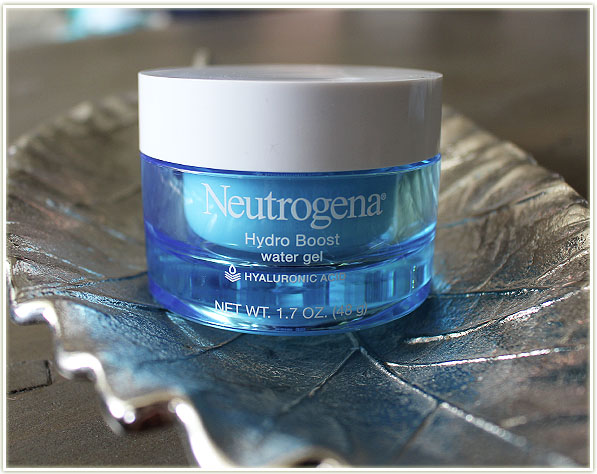 I definitely apply moisturizer before I apply my primer, but I wanted to stop for a moment to appreciate this particular moisturizer. The Neutrogena Hydro Boost Water Gel with Hylauronic Acid has become one of my absolute favourite skincare products in the last year or so. I first reviewed it in April 2016 and I have been completely enamoured with it ever since. I am absolutely in LOVE with this product! This is a really slippery gel cream texture moisturizer that feels incredible on the skin. I was astonished that such a thin formula could actually keep my dry skin hydrated all winter – but it DID! Winter or summer, this moisturizer is an absolute dream on my skin and I cannot recommend it enough!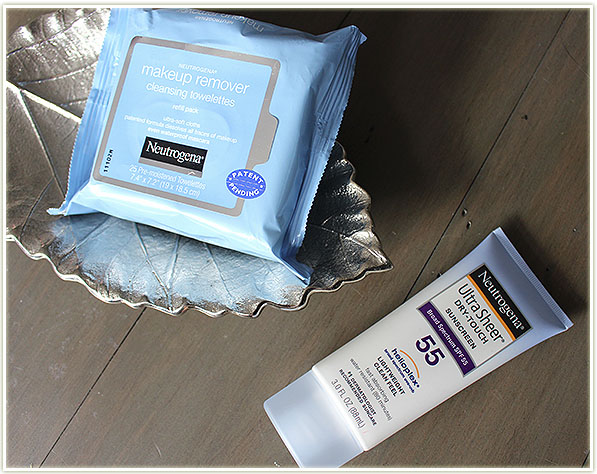 The other way I'll take my skincare is if I'm heading out for a run or to soccer on the weekends. I don't need the facial primer, but I DEFINITELY need sunscreen on my face and body. One of the more comfortable sunscreen formulas on the market is the Neutrogena Ultra Sheer Dry-Touch Sunscreen SPF 55. It's one of the least sticky formulas I've tried and leaves me with the very thinnest film possible on the skin (because let's get real – no matter how much we want it, there isn't a single suncreen on the market that is going to feel like you're touching your own skin). It sinks in fast, and is water and sweat resistant – which means it's not going to be seeping into my eyes while I'm out for a run or playing a game on a hot summer day.
And if you need to clean up quickly? Grab your Neutrogena Makeup Remover Cleansing Towelettes and give yourself a pat down. I'll never be more grateful than when I rediscover a packet of Neutrogena wipes in my bag. Whether your hands are sticky, or your face feels greasy (or heck, even your hands from having just applied sunscreen!), these are always here to save the day.
I've mentioned iHerb.com before and I just wanted to make sure to reiterate a few things: they sell over 35,000 products and ship to over 160 countries.  And? Their shipping is INCREDIBLY cheap, even to Canada! For an order around $60, the shipping cost is coming out to about $9 CAD and that includes pre-paid duties when you choose to ship via DHL. You also have the option to choose $0 shipping, but you do run the risk of getting hit by Canadian customs when it clears the border. As a Canadian, I cannot STAND paying exorbitant shipping fees and iHerb ensures that I don't.  iHerb.com is also a Google trusted store and their Customer Service team can provide support in 10 different languages.
Even better? Get a 10% instant discount on your next Neutrogena order via iHerb by clicking here!
Do you have a typical skincare routine? Or do you shake it up? What brands are your favourites?