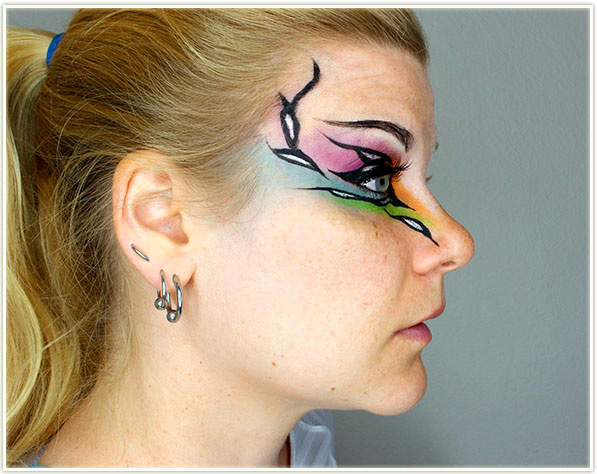 Inglot has had a few launches lately that I wanted to bring to your attention. I always find the products and colours that Inglot puts out to be inspiring, so instead of a conventional review, I wanted to play around with these products and give you my thoughts.
Back in March, Inglot launched their Aquastics – a  "water-based cream eye shadows [that] will ensure a long lasting effect with a subtle or stronger shine depending on the application." The overall aesthetic of the collection is very much "watery pastels with a sheen" to me.
And in May, Inglot launched their Ms. Butterfly collection – an ensemble of brand new vibrant matte eyeshadows as well as a range of nail polish colours to match the shadows. Now THIS is my kind of collection!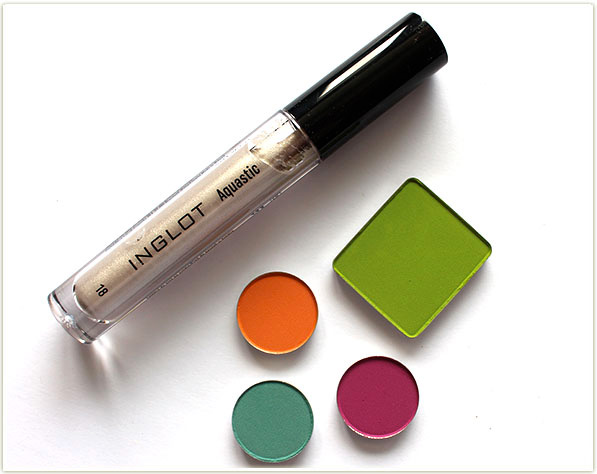 I received the Aquastic at a launch event and the three mini shadows at another event as we well. I loved the colours in the Ms. Butterfly collection so much that I went ahead and bought that gorgeous lime green shade (Matte 288).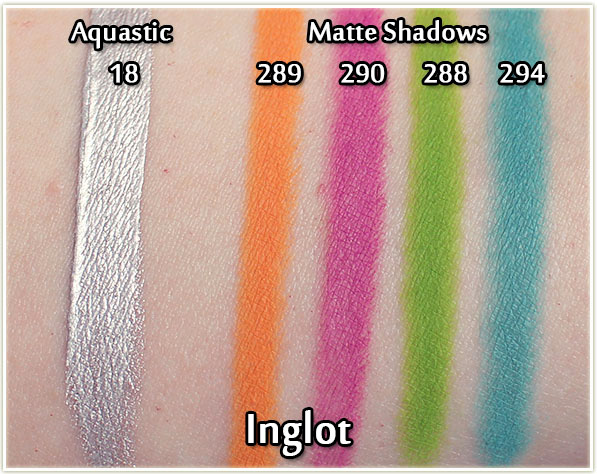 The Aquastic had BLINDING pigment in one swipe. I had expected to do a few swipes to build up the colour, but nope – totally not necessary! The eyeshadows were a bit different – 289 (orange) and 288 (green) had the best pigmentation, whereas 294 (teal) needed a little bit of building up and 290 (magenta) needed a LOT of building up.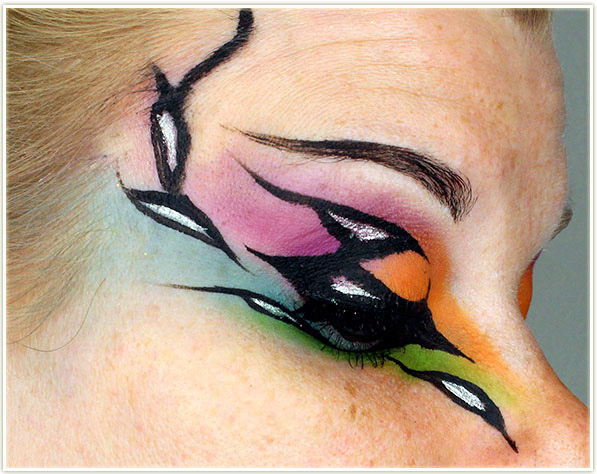 I was a bit tired of the conventional type of makeup review where I apply them in a pretty eye look and show off how pretty the products could be. I always really enjoy Inglot products and I have more than enough experience with their eyeshadows… so this time I just wanted to play with my makeup.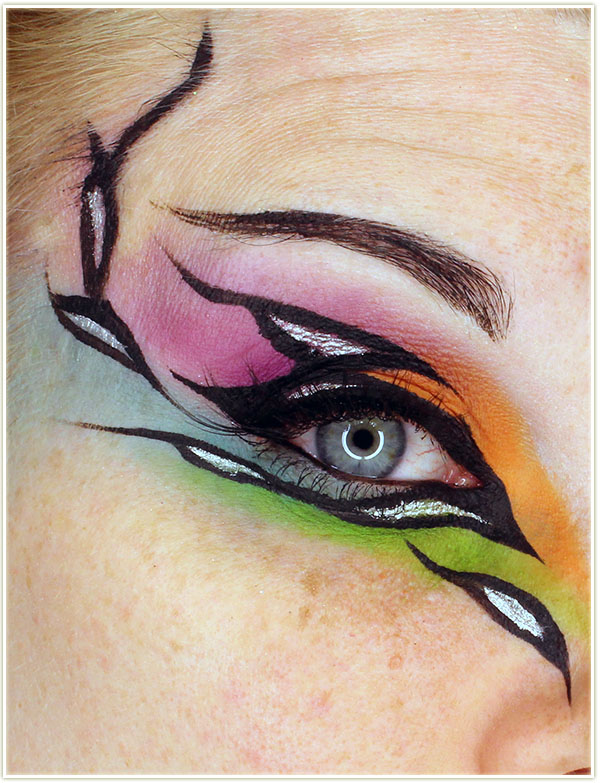 It's definitely not the cleanest look I've done – I'm chomping at the bit to clean up some of the black edges now after the fact – but I had a lot of fun doing it! I was semi-inspired by a monarch butterfly's wings and wanted to show graphic black lines with a gorgeous bright, but soft background for it all. I used the eyeshadows as a base, then applied Inglot's matte black gel liner with some Duraline in some kind of pattern on top. To highlight the segments between the black lines, I filled in the gaps with the Aquastic for an extra pop.
My Thoughts
I love the Ms. Butterfly eyeshadows – there's no doubt about that. I found the magenta did need some building up, but the rest of them were excellent to work with. I also LOVE the colours of them – they're bright, yet somehow soft at the same time. Inglot shadows have been a long time favourite of mine, and these are no exception.
As for the Aquastic, I was impressed with the pigmentation right off the wand. This kind of product absolutely gleams on the skin! We were advised it could also be used as a cheek highlighter, but I don't find myself keen to use it that way since I'd rather stick to my powders. It's very easy to apply to to the lid with the wand (which is highly unusual as I typically reach for a brush to blend things out). I also found that eyeshadows layered well on top of the product and on the edges and I wasn't left with a weird separation line between the cream shadow and my powder eyeshadow. I do experience minimal creasing on the inside curve of my eye, but please note I am exceptionally prone to creasing and you may not have a problem at all.
Get both collections (and more!) on inglotcosmetics.ca.
The products featured in this post were given to me for consideration.