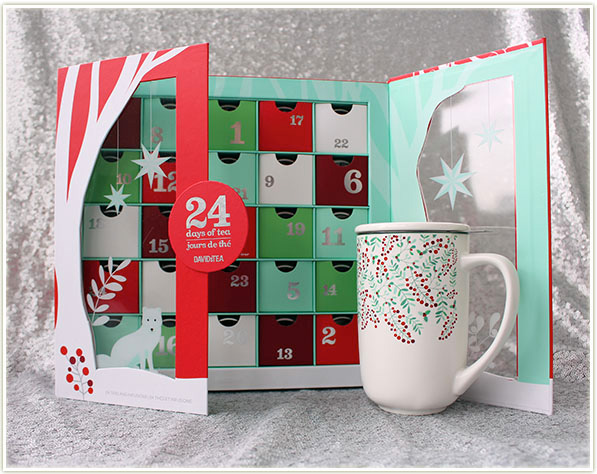 This post is sponsored by DAVIDsTEA.
One of the things my mom got me hooked on a few years ago was DAVIDsTEA and their cute holiday sets!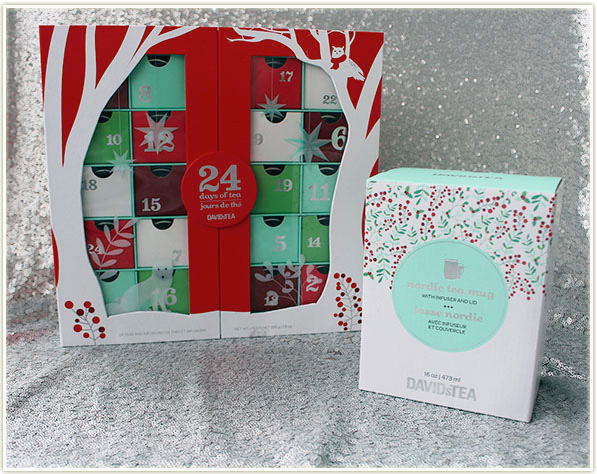 Not only are they great for gift giving because it gives you the opportunity to give someone a wide variety of tea options so they can find something they like, but let's get real, I also like buying these for myself for that very same reason! And it doesn't hurt that every season they release tea sampler sets alongside beautifully themed and decorated accessories like tea mugs that really gives me this "I want it ALL" feeling!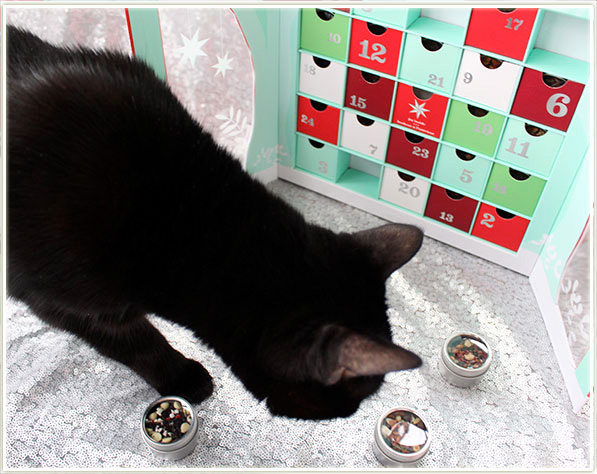 DAVIDsTEA's Holiday 2017 release, the 24 Days of Tea Advent Calendar, gives you the opportunity to try out their seasonal teas (I was super into trying out Candy Cane Crush, and Sleigh Ride is a seasonal favourite of mine that I always stock up on) as well as a huge assortment of teas from their regular lineup. On the very last day (the 25th), you get a cute star ornament, alongside a coupon for $5 off your next DAVIDsTEA purchase of $20 or more in store! At a $45 price point with (essentially) a $5 rebate for more product, I think this is a decent deal because the variety is really unparalleled.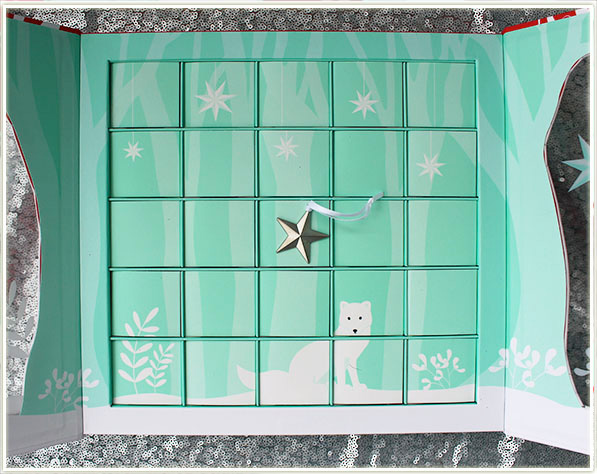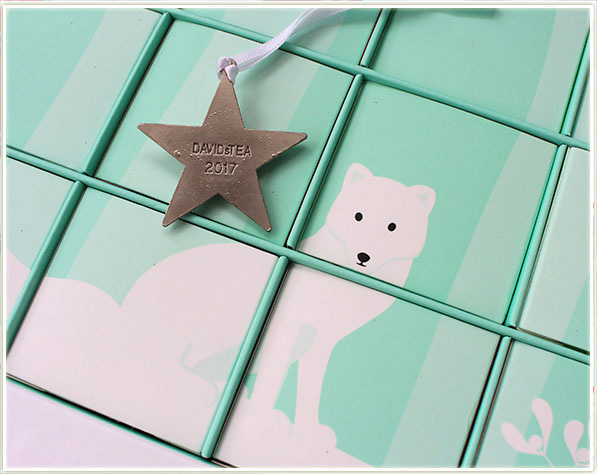 As you finish up the teas, you can flip the little containers over to reveal a snow landscape with a wolf on the backside. I imagine you'd likely end up junking the packaging, but it's a cute touch regardless.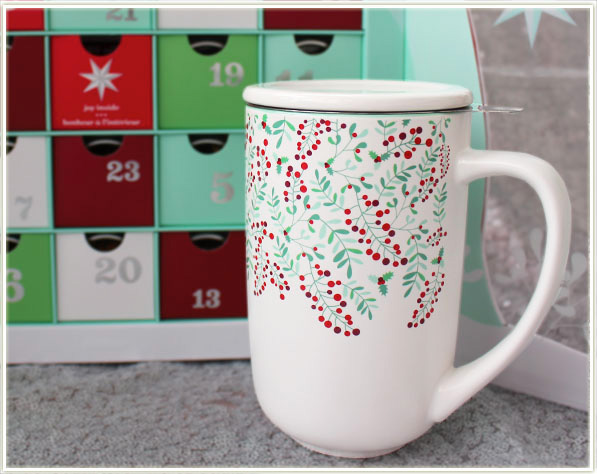 For me though, the highlight of this holiday launch is this STUNNING Nordic Mug that comes with a lid and tea strainer on the inside. I've even had some coworkers commenting on how dang pretty it is since I started using that as my "work mug".  I had originally intended to do a tea leaf inspired post (like my Halloween one), but I was so taken by this Holly Branches Nordic Mug that I decided I'd try to create a look that was inspired by it instead!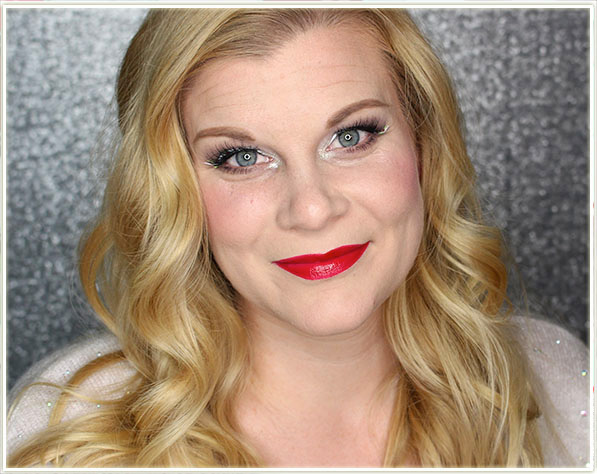 It makes me laugh though… inspiration comes in weird places, and a mug was definitely the last place I was looking for it to come from!
I kept the look seasonally appropriate with some red lips (Too Faced's Melted Ruby) and some red blush (Tarte's Natural Beauty), but the really fun part were the eyelids.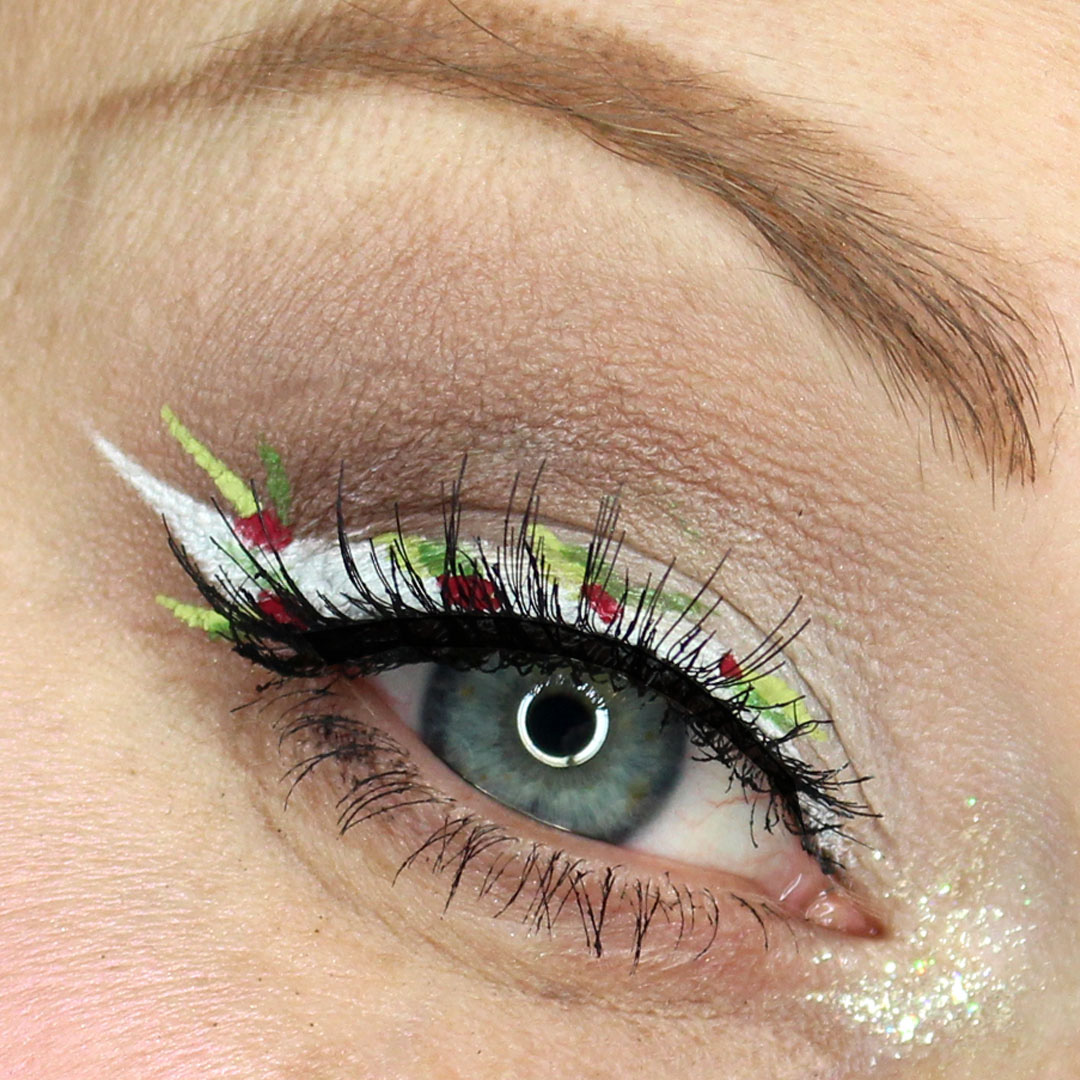 I've mentioned before that I'm not usually that great with tiny details on my eyes (not like some creators that's for sure!), but this was a relatively easy look to do. I grabbed a white liquid liner (Kat Von D's Ink Liner in Neruda) and drew out a long, thick wing. I then grabbed some shades from my MAKE UP FOR EVER Flash palette, mixed them with Inglot's Duraline, and started drawing green lines outwards to represent leaves and red dots for the berries. I tried to keep it sporadic, so that it didn't look like there was any real pattern. And of course, I'm a glitter girl, so I popped up on some Stila Liquid Glitter in Diamond Dust on the inner corner of my eye.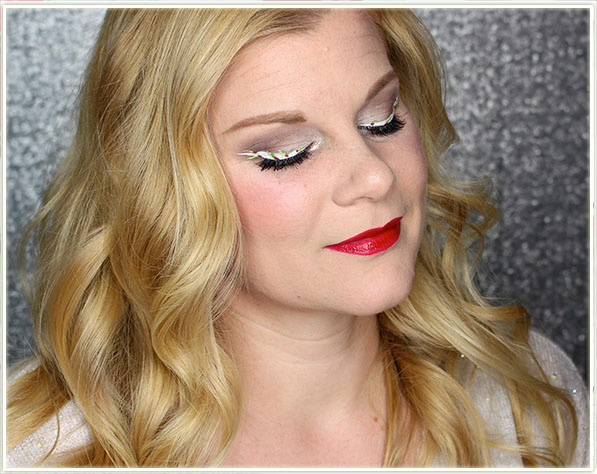 I personally like to wear looks that seek inspiration outside conventional lines of thinking, but I know the added details on the liner may not be for everyone (plus, they are a bit time consuming after all). For something a bit simpler, do the white wing and pop a shimmery pale green shadow on the inner corner of your eye and call it a day!
DAVIDsTEA holiday items sell out FAST, and the 24 Days of Tea Advent Calendar seems to have disappeared from their site literally yesterday. If you're really excited for it, try giving your local shop a call to find out if they still have it! That Nordic Mug though? You can still get your hands on it online right here. Of course, DAVIDsTEA has plenty to offer in the holiday department, so spend some time scrolling through their holiday offerings… you won't regret it!
This post contains affiliate links.