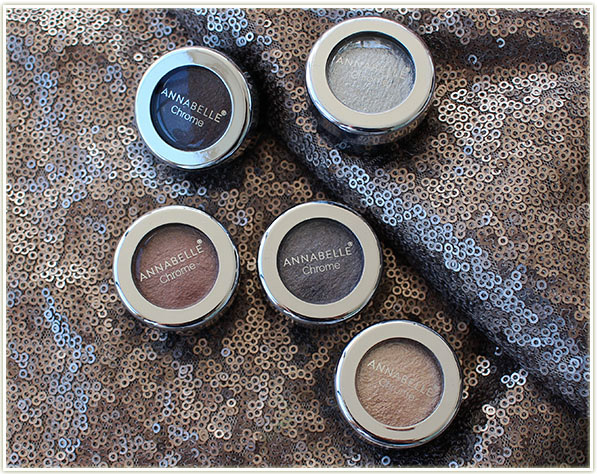 As a Canadian, I find we often tend to overlook some of our homegrown brands. I can only assume because they're so readily accessible, that we just think "oh I'll get it another time", and for whatever reason that results in us outright ignoring some of the Canadian brands at the drugstore! So let's take a closer look at one of my favourite recent(ish) launches by Annabelle.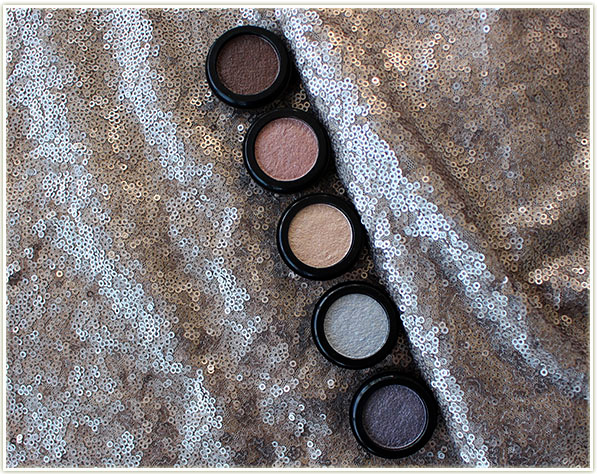 The Annabelle Chrome Single Eye Shadows launched in Canada for Spring 2017 and I did a video review rounding up some of the products back in January of this year (you can see that video here). Out of that entire launch, the Chrome shadows are definitely what got me the most excited. At the time I only had the shade Rose Gold, but now I've got the whole range and can speak with a little bit more authority on the whole range instead of just the first impressions I gave in the video.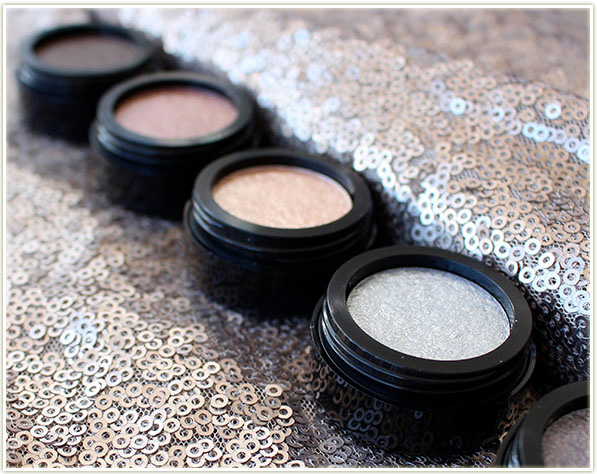 The Annabelle Chrome Shadows come in a pot with a twist off top. With each shadow you'll get two grams of product which I feel is a decent amount. Prices will vary depending on where you buy them, but they're under $10 – more often closer to $7-8 each. They're billed as a creamy single eyeshadow with an intense chrome finish that promises a six hour hold.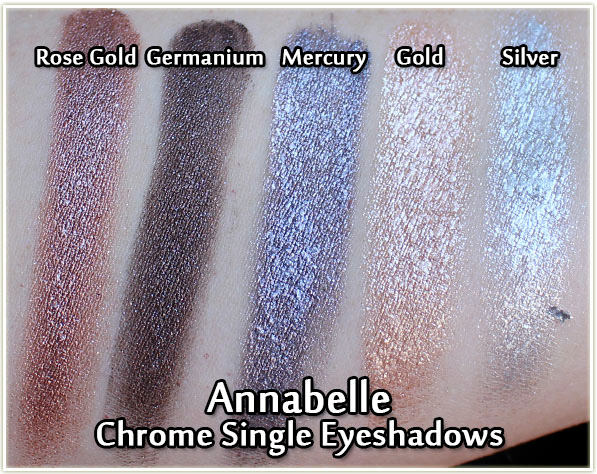 At this time, there are only five shades in the range, but they're good solid staple colours. I would love to see this range get expanded to more unique bright colours!
Rose Gold: More of a deeper shade of rose gold since I see hints of bronze in it.
Germanium: The ultimate "brown smokey eye" shade.
Mercury: My personal favourite! It's a tarnished platinum with hints of mauve.
Gold: Flakier in texture than the others, Gold is a super shiny pale gold.
Silver: Much like Gold, this one is flakier and super reflective. It has some hint of white to it as well.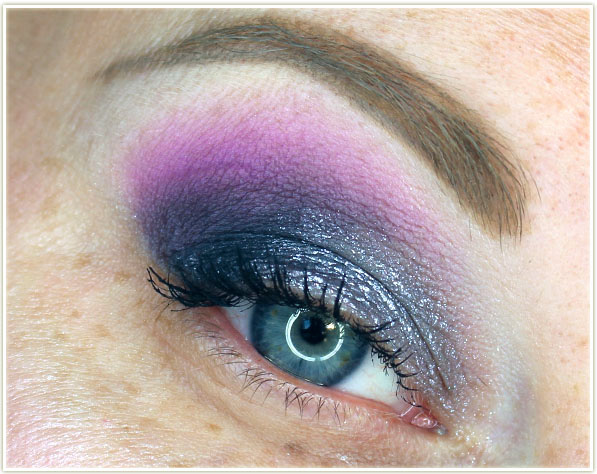 Wearing Mercury on the lid and some powder shadows to round out the look.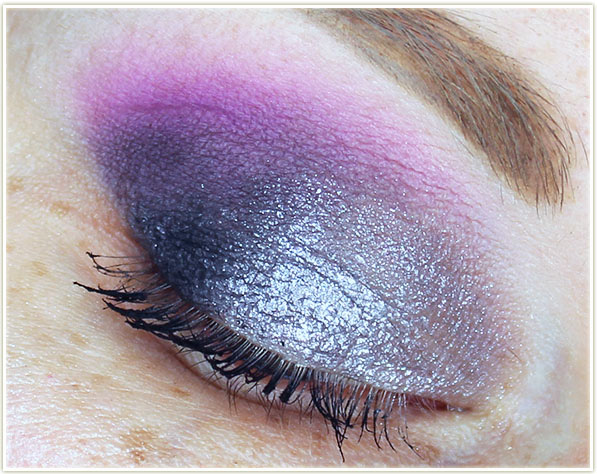 Mercury on my closed eye. This was taken right after application, and you can see a faint hint of creasing (I'll get to that in detail down below).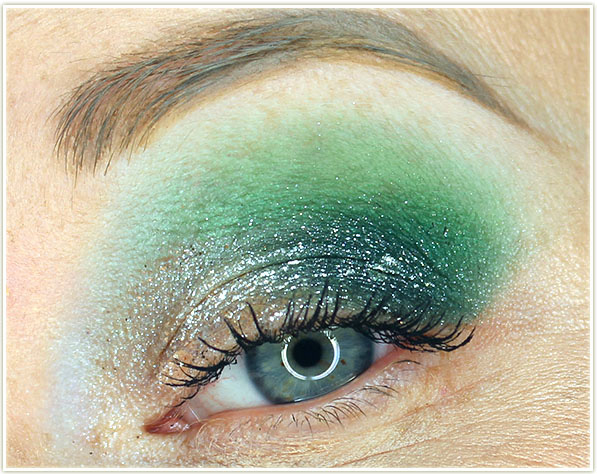 Wearing Gold on the lid with other powder shadows to finish the look.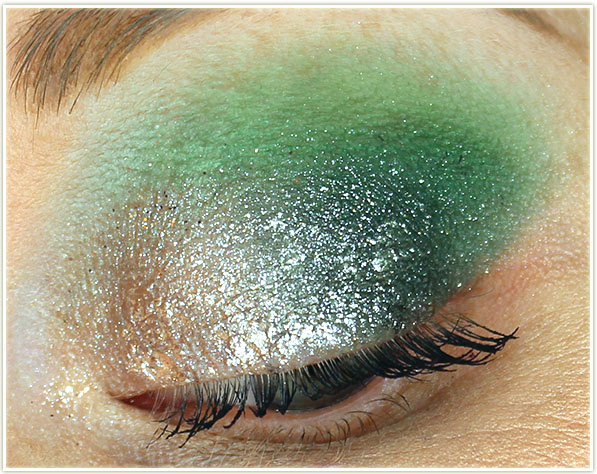 With Gold, you can see it has a flakier texture that adds a bit more shine and sparkle to the overall look in comparison to Mercury.
The number one thing that terrifies me about cream shadows is creasing. I have hooded lids that rip through even powdered eyeshadow if I don't double prime my eyelids. However, double priming is still not enough to stand up to the likes of cream shadows, so for that reason I almost always have problems. With that in mind, I was a little bit surprised by these chrome shadows. Yes, they creased on me in that very deep ridge that I get when I open my eyes – however… the creasing that happened right after application (despite me trying to smudge it out) was how my eyeshadow stayed all day. It's a bit bizarre to me that the cream shadow didn't continue to crease even further over the course of the day, but hey… that does speak to the longevity of it. Generally a cream shadow will crease after application and then continue to dissolve throughout the day for me.  These didn't do that. They creased once, left a faint whisper of a line behind and then stayed put. And for me, that's really, REALLY good wear time.
Final Thoughts
If you're someone who isn't prone to creasing, the Annabelle Chrome shadows will be an absolute winner for you I believe. Even for me, someone who has ridiculous amounts of problems with creasing, these still managed to stay put for entire work days. I could easily get 9-10 hours of wear with very minimal creasing.
I will point out that the texture on these is a bit different across the board. Rose Gold, Mercury and Germanium are the smoothest of the bunch – they apply like a dream. Gold and Silver are a bit different – they kind of go on like a foiled texture with more sparkle and shine. You will notice flakier bits in the Gold and Silver which I think really make them stand out. These would work really well for a halo eye, or even just to amp up an otherwise ordinary look by putting them in the inner corner of the eye. I like the flaky aspect of those shades, but I know they may not be for everyone.
Overall, I'm quite pleased with these! The texture is quite lovely and they apply smoothly to the lid without much fiddling around.
The products featured in this post were sent to me for review.