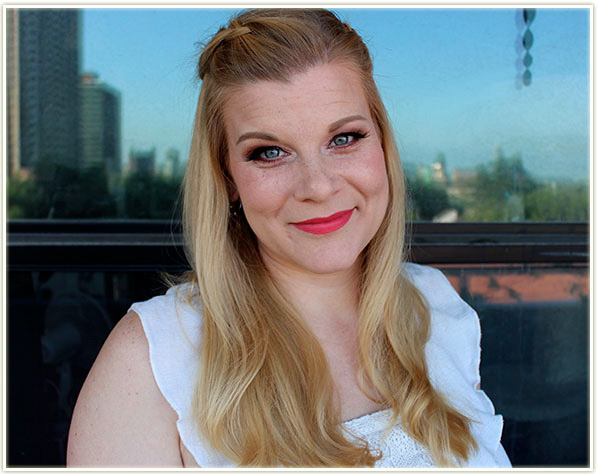 Quickie post today! David and I had our 7th wedding anniversary yesterday, and I thought I'd share my makeup details.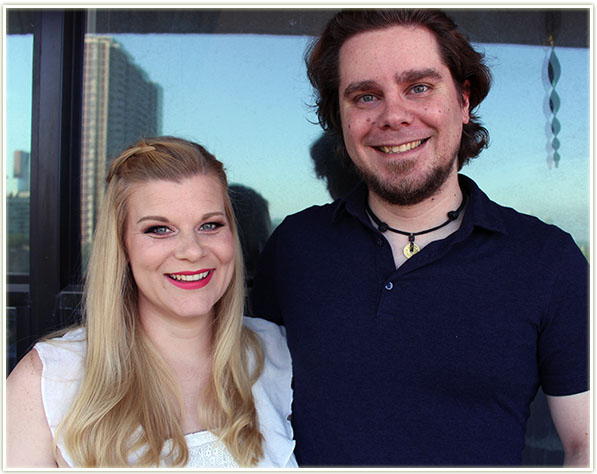 (Seriously loving the reflection of Toronto in the windows behind us… why did I have to discover this NOW just before we move??)
For those curious, we went out for dinner at The Elm Tree on Elm Street in downtown Toronto and had some delicious Mediterranean food! (Dress is from Target, by the way.)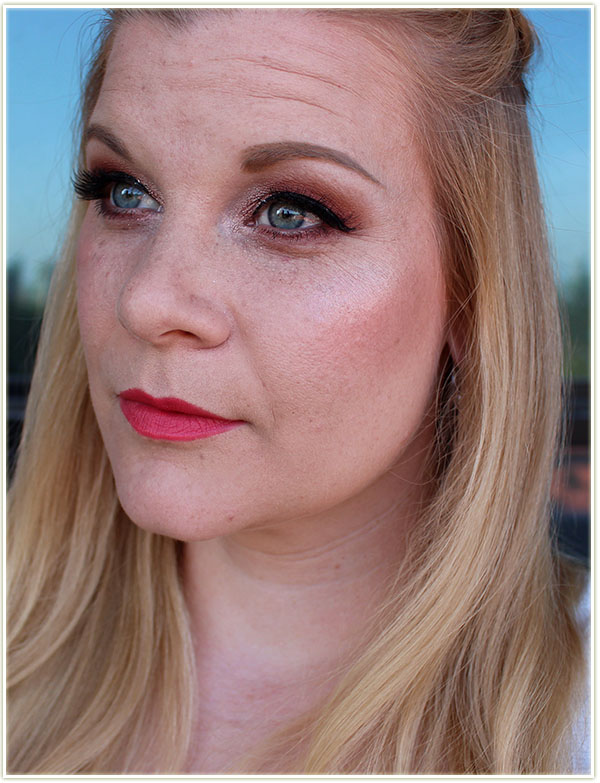 Since the 7th wedding anniversary traditional theme is copper, I wanted to go with some kind of a copper-coloured eye look. However, I don't think I pulled enough orange/rust into the look, so it's mostly just a warm eye look!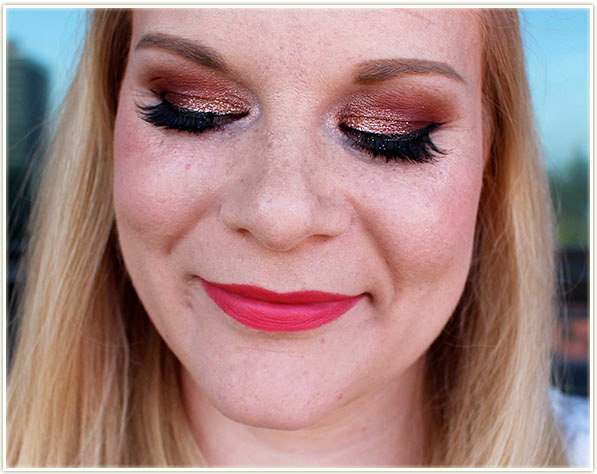 I used the Stila liquid glitter eyeshadow in Rose Gold Retro all over the lid, and then pull in a bunch of shades from the Urban Decay Naked Heat palette (Sauced and He Devil through the crease, En Fuego and Ashes through the outer corner).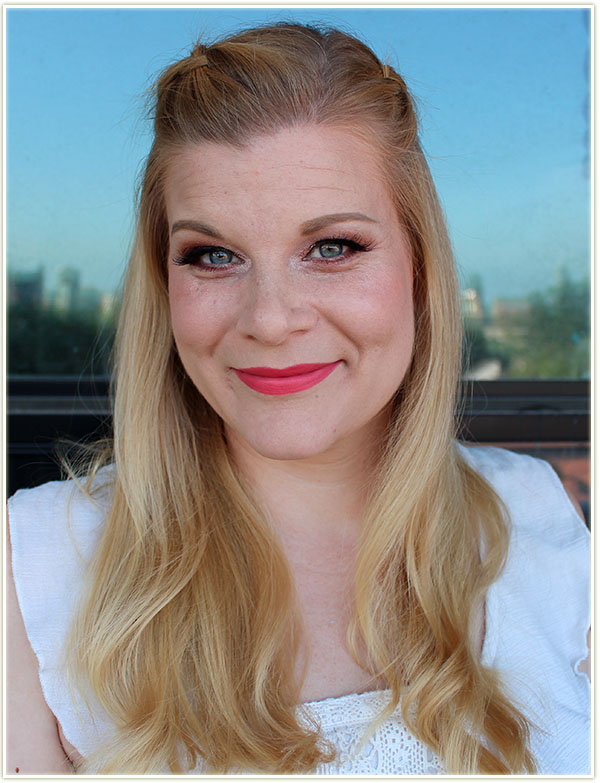 On my face is Too Faced's Born This Way foundation in Porcelain with NYC Sun n Bronze in Fire Island Tan as my bronzer on top. I've got Smashbox's Culver City Coral blush (Rich Coral) on my cheeks, and then tarte's Spellbound highlighter to add some luminosity to the tops of my cheekbones. And finally, to finish off the look: Charlotte Tilbury's Hot Lips in Miranda May.
Wishing you all a happy Friday! <3