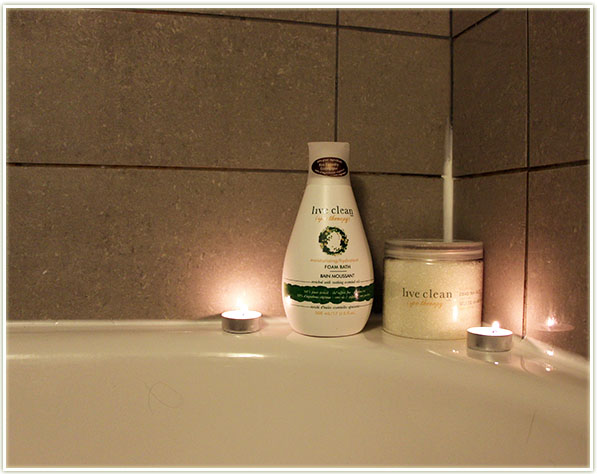 I'm really hoping you guys don't mind the overabundance of Live Clean products that have taken over my blog for skincare posts! Because, truth be told, I really, REALLY love their products and they keep knocking it out of the park with every new product I try! (And they're actually affordable! All the items I've tried out so far in their lineup are around the $10 and under price point!)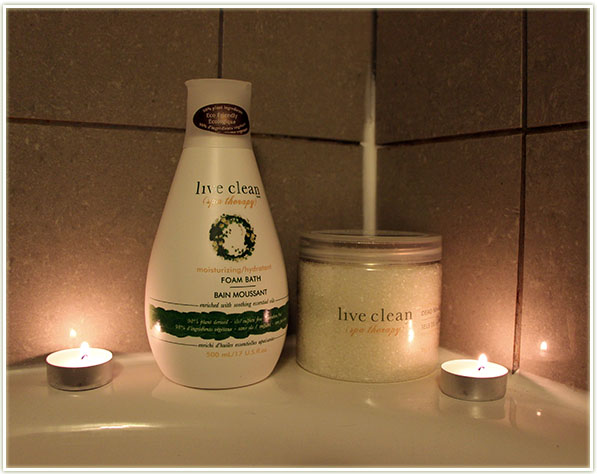 Also, fun fact about these photos, our bathroom had JUST been recaulked which is such a relief since now I can take bathroom photos without grossing you out (oh the joys of past tenants not taking care of their tub in a rental unit!).
Anyway, on to the products, I don't believe the Live Clean Spa Therapy items are new to the brand, but they are definitely new to me. And, as with all Live Clean products, the Spa Therapy range is plant derived and eco-friendly!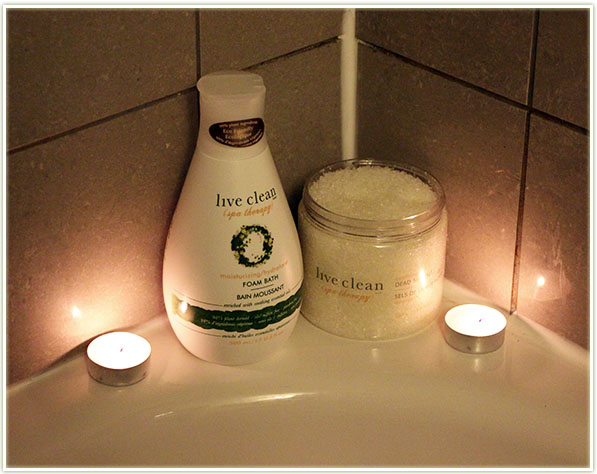 The Spa Therapy Soothing Dead Sea Salts are your traditional epsom and Dead Sea salts bath soak that help to soothe muscle aches and relax you. From a personal standpoint, I find these kinds of salts to be exact thing I want to throw in my bath after having a stressful workout. The overall scent on the soak is predominantly lemon (to my nose) with hints of lavender, eucalyptus and a very small hint of ginger.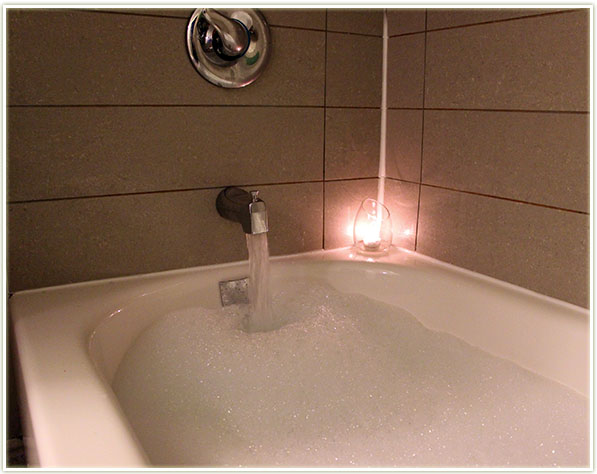 My favourite of the two products though is definitely the Moisturizing Foam Bath. I have long complained about bubble baths not actually producing enough bubbles so it's really, really nice when I encounter a product that delivers me plenty o bubbles! Like the bath soak above, this one does have lemon, lavender and eucalyptus, but the punch of ginger is a bit stronger in this one which makes it really revitalizing.
In general, I'm more of a bubble bath kind of person, but dang if that bath soak doesn't feel wonderful after I've pushed myself to the limits during a tough weightlifting session! Either way, I don't think you can go wrong with the Live Clean Spa Therapy line!
The products featured in this post were sent to me for consideration.