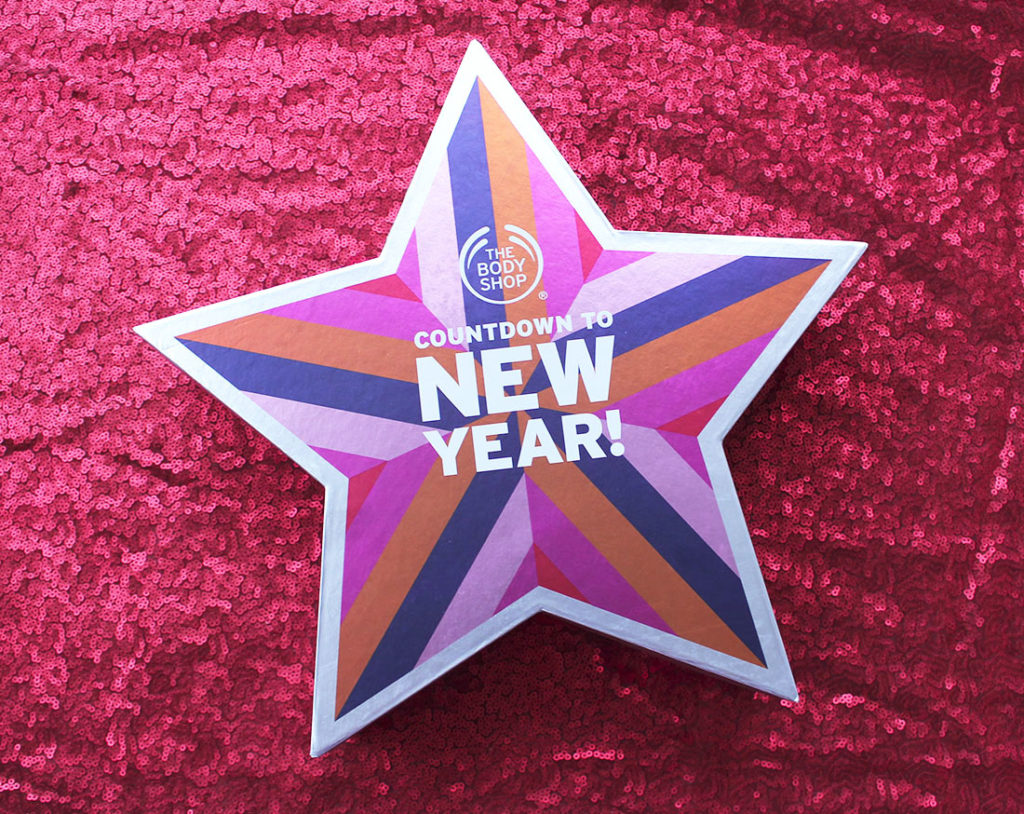 I haven't a clue who the product creation person is behind The Body Shop, but they ought to be DAMN PROUD of creating this beauty of a product! Behold… the Countdown to New Year! holiday set.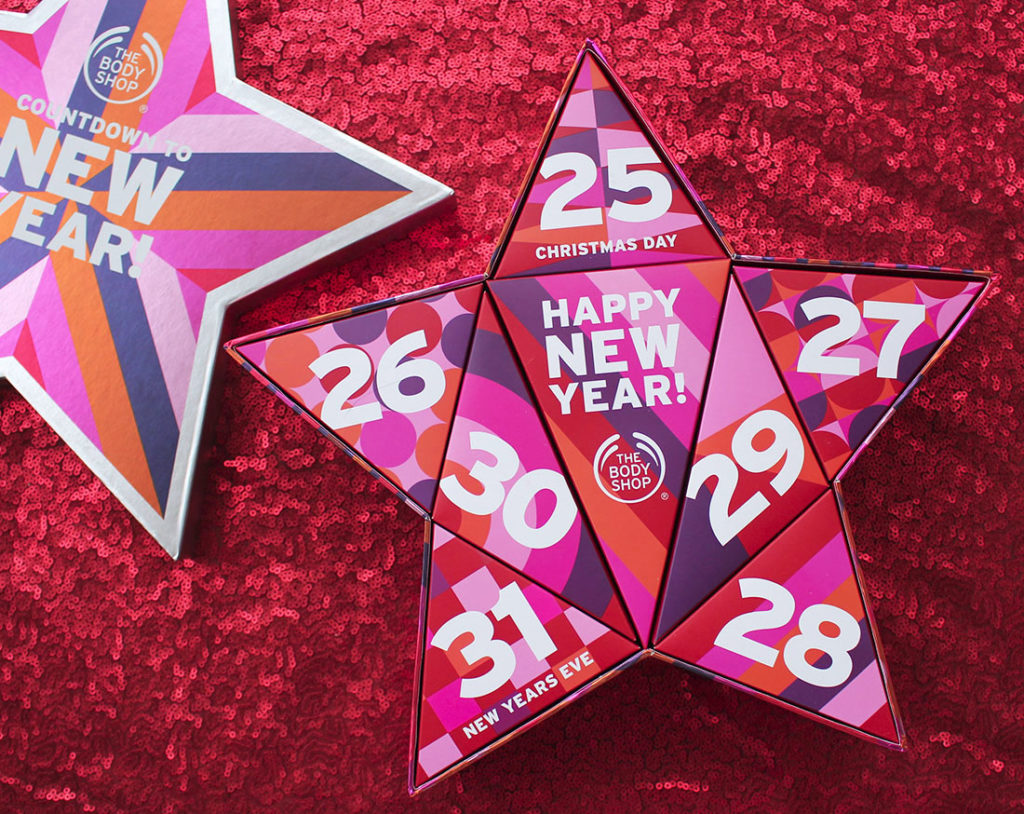 There's a heck of a lot of people who go ga-ga for advent calendars even before December starts, but that fun all comes to an end come Christmas Day. What better way to keep the fun going than to have a Christmas Day to New Year countdown calendar??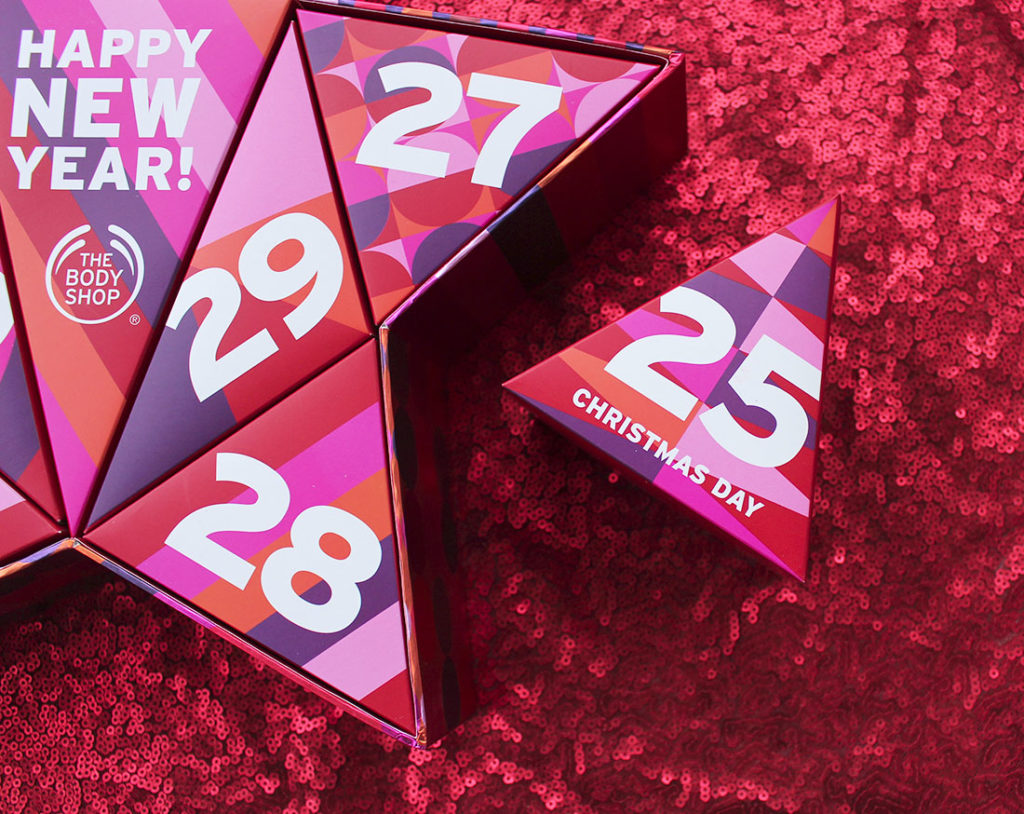 I expressed my amazement over this idea in my recent Holiday 2017 Skincare Sets video, but I also wanted to go a bit more indepth and open up all the boxes so you could see what was inside. Fundamentally, I think this is a GENIUS gift to give someone on Christmas Day. They can open up the "Christmas Day" box, and then they've got something new to open straight through until New Year's Day!
The next few posts are going to be picture spoilers. As I only received this box a week ago I can't give you any kind of review on the products encased therein, but I did want you to see what was inside in case you wanted to buy it as a gift for someone (or yourself, of course)!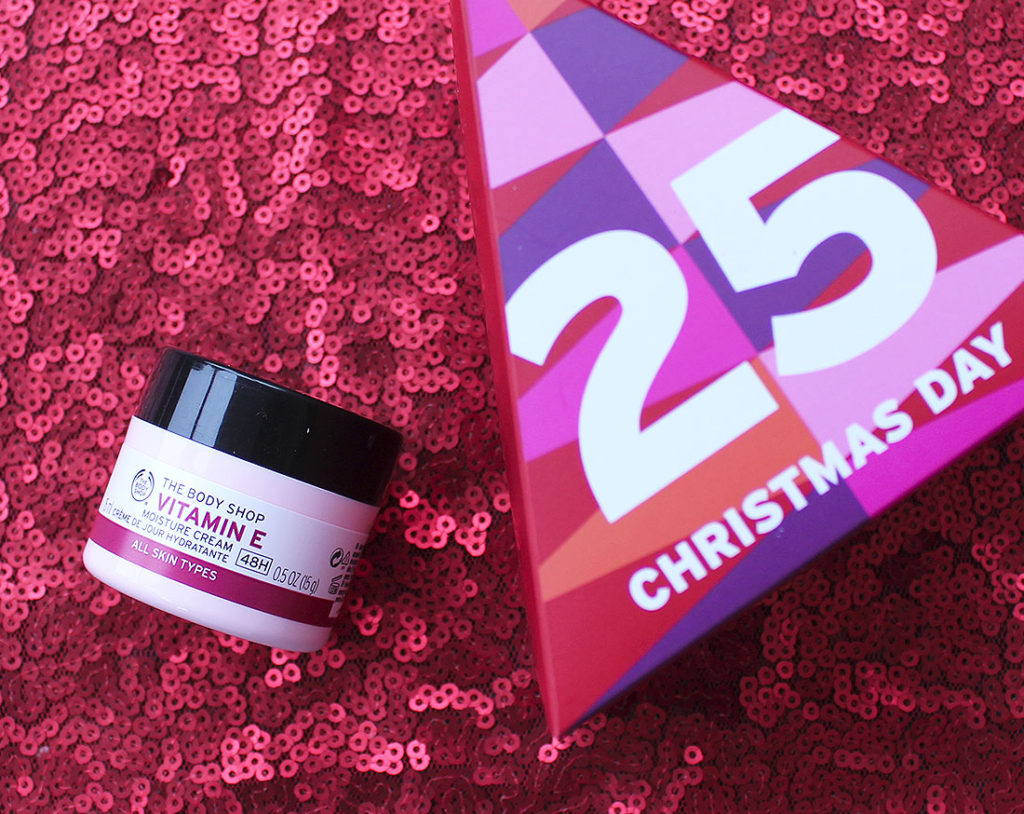 I personally feel like the could've started off Christmas Day with a bit of a larger product (more impact, you know?) but the first day you open this up you get a Vitamin E Moisture Cream (15 ml).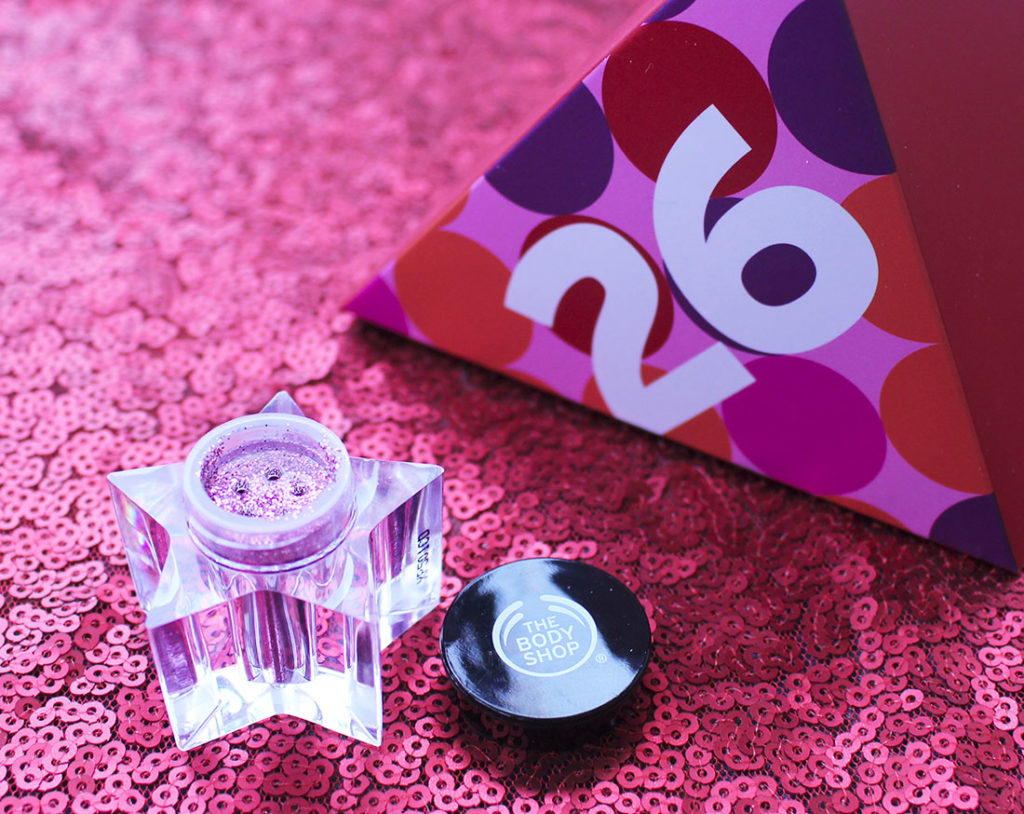 Day 26 is a Glitter Dust in Pink.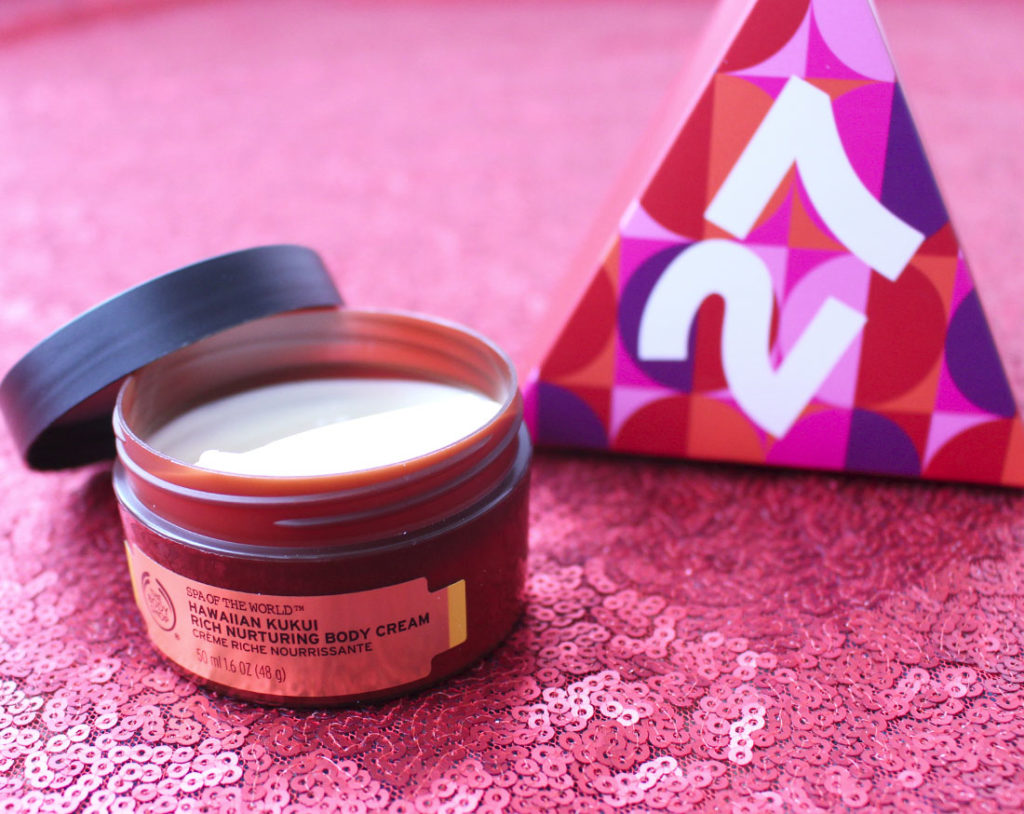 Day 27 is Hawaiian Kukui Rich Nurturing Body Cream (50 ml).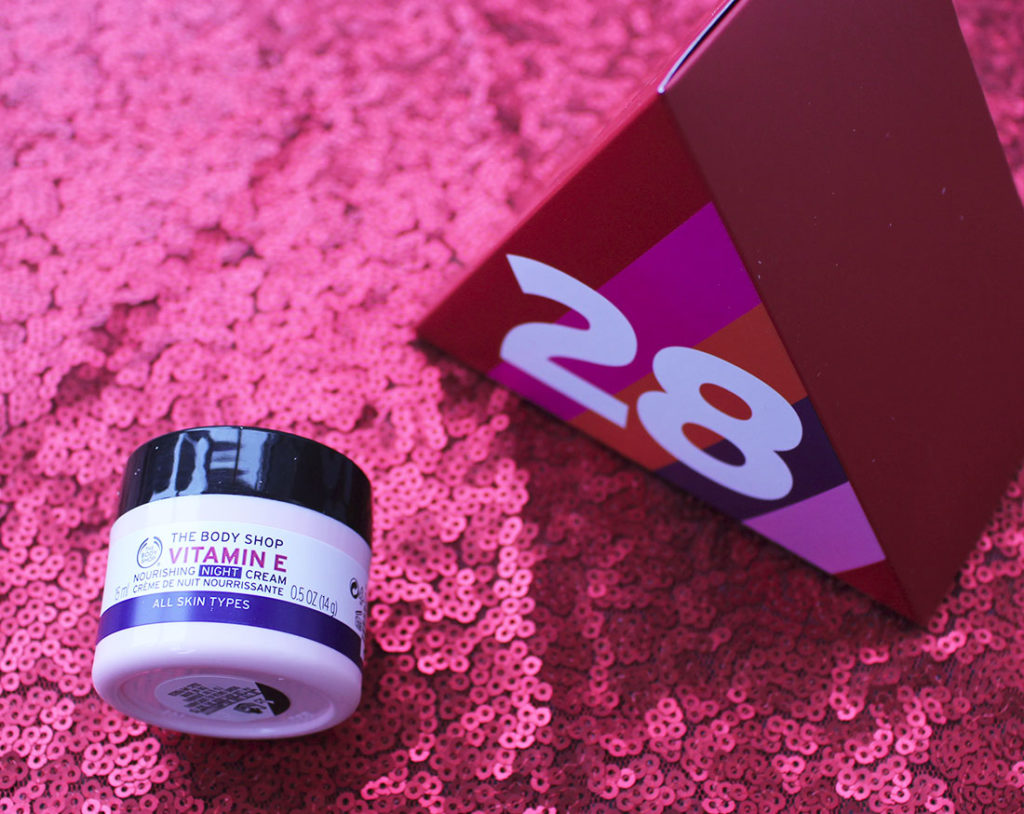 Day 28 is the Vitamin E Nourishing Night Cream (15 ml).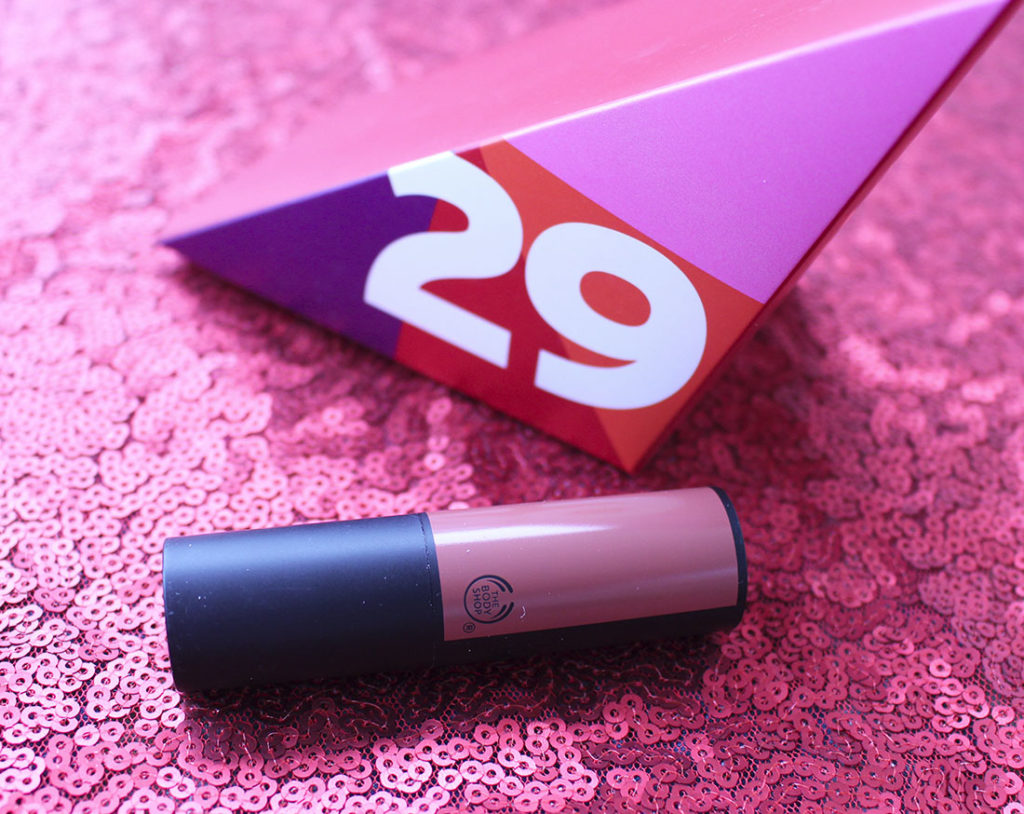 Day 29 is a matte lipstick in the shade Sienna Rose.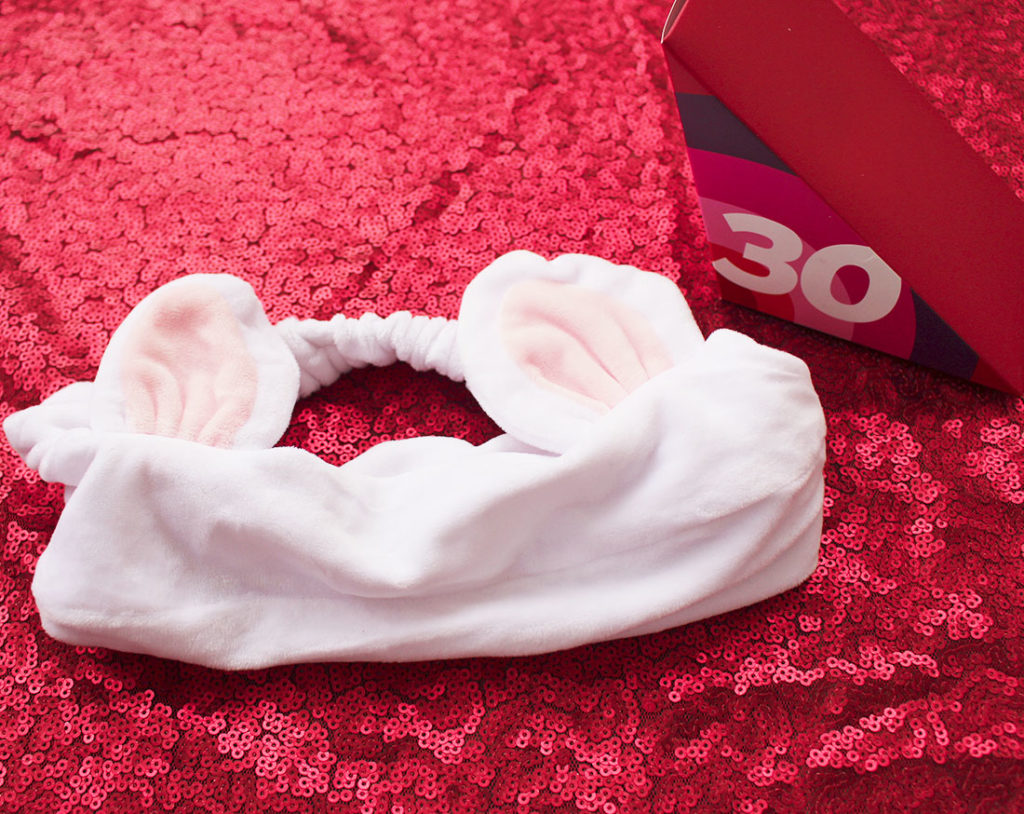 Day 30 is a headband with little bunny ears on it!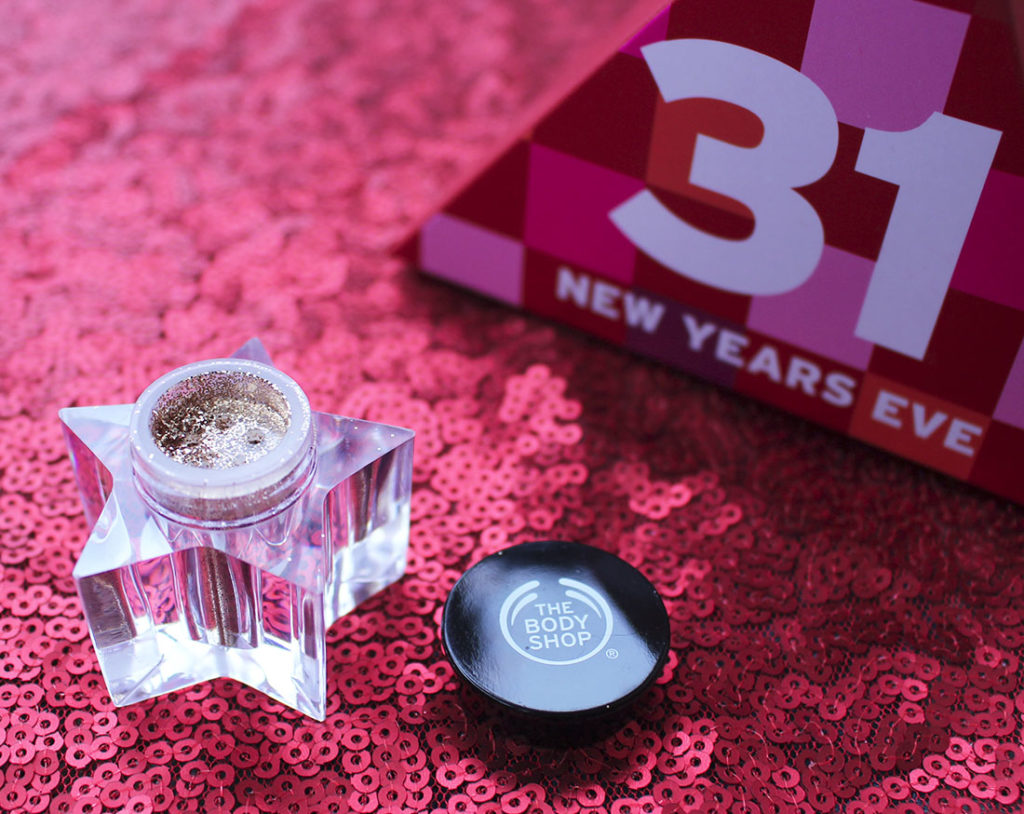 Oh so appropriate for New Year's Eve – you get a Glitter Dust in Gold!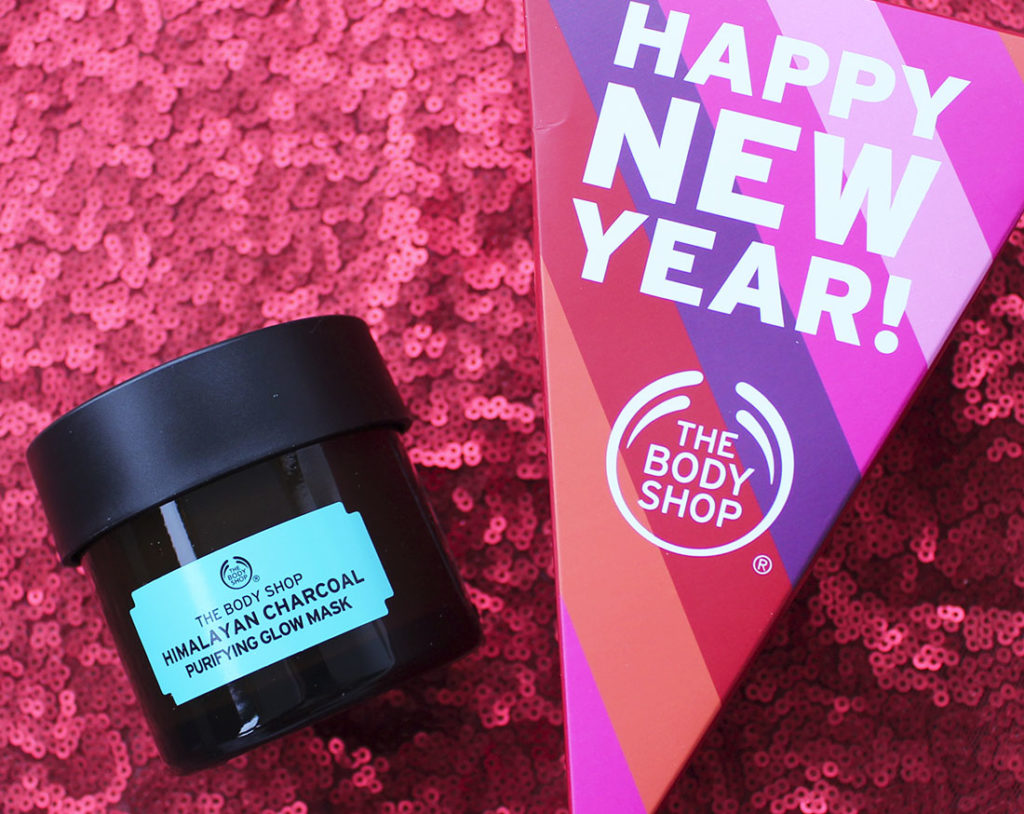 The last day, January 1st, is definitely the item I got the most excited about – there's a full size Himalayan Charcoal Purifying Glow Mask in there!
All in all, I think The Body Shop Countdown to New Year! set is so frigging smart. Having a new item to open every day after Christmas is really something special!
The Body Shop Countdown to New Year! set retails for $69 CAD ($91 value) for Canadians and… okay I can't find it on the USA web site! Maybe it sold out online already??
The product featured in this post was sent to me for consideration. Post contains affiliate links.