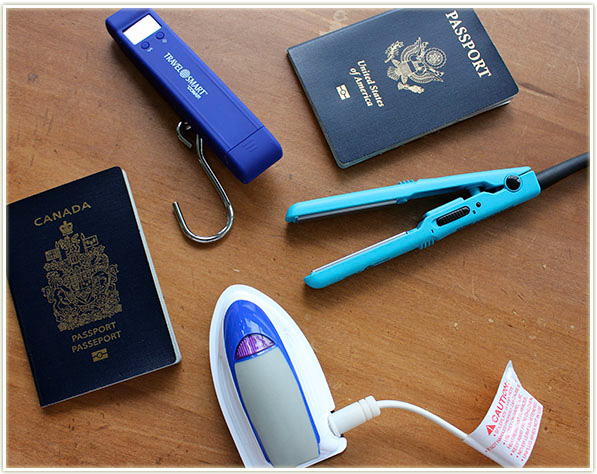 Ummm why didn't I know that Conair made more than just blow dryers and curling irons??
A few weeks before my vacation to Bali and Australia, I started hunting around for dual voltage *everything*. After many, many years of travelling abroad, I had finally decided to just give up on the idea of bringing a transformer along with me because everything time I have used a transformer (from various different brands) it has ALWAYS fried my hair tools. I've lost two flat irons and a blow dryer to a smokey death at the hands of these dreaded transformers.  Yes, SERIOUSLY! One sudden spark after being plugged in and turned on and suddenly there was smoke everywhere and my hot tools were dead. And of course, both times were when I was doing my hair for an important event! SO. MAD.
So I've given up on the idea of transformers because as far as I'm concerned, they don't frigging work. Now I just want everything I buy with travel in mind to be dual voltage, which means I only need a plug converter to use them. And holy cow.. I had no idea Conair had SO MUCH STUFF FOR TRAVEL.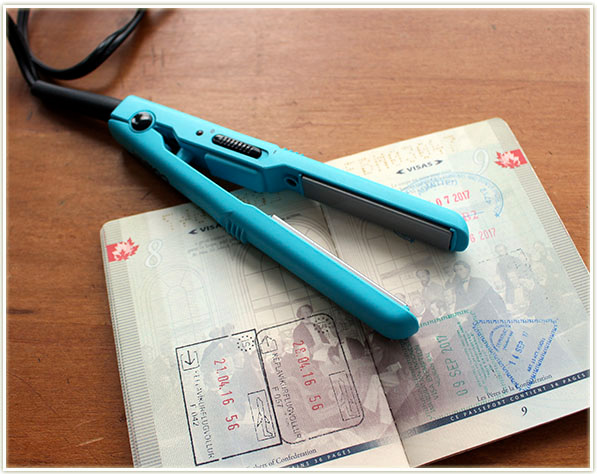 Since I've basically already exploded two flat irons on vacation (one in England and another in Iceland), I was the most scared excited to use the MiniPro ½-inch Ceramic Flat Iron. This tiny little baby size flat iron is incredibly miniature but does a great job at straightening my hair. It has ceramic plates which is a relief because flat irons without ceramic don't do a whole lot for me. There's only an on/off switch, so you can't set your temperature, but it did heat up high enough to get me flat hair without having to go over strands multiple times. It also doesn't require you to twist a knob to change the voltage so you're good to go no matter where you are (so long as you've got a plug converter!). No sparks, no smoke, just sleek hair. Loved this! Conair also makes dual voltage blow dryers in case you're in the market for one.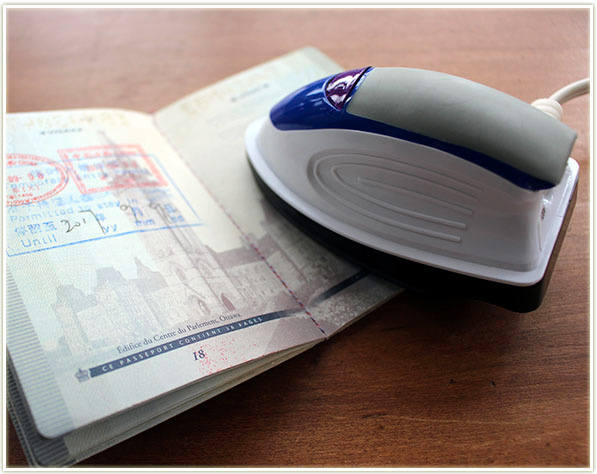 While you could use your flat iron to get your clothes ironed out from the creases your luggage has imposed on them… you're not going to get very far with that mini flat iron, so I'd recommend grabbing this baby-sized Mini Travel Iron. This one does have a voltage switch at the back which will turn easily with a coin or a pair of tweezers. The size is really, really convenient, although you'll notice there's no spot for water in the body. You can opt to either spray/splash your clothes with some water if you need the added steam, otherwise this little mini iron will solve all your wrinkled clothes problems!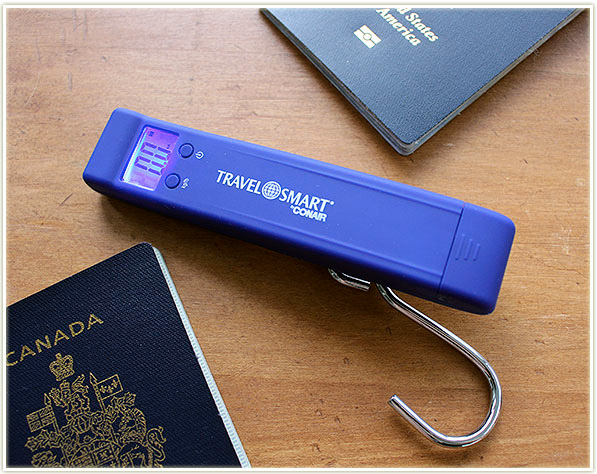 Hands down this is the most IMPORTANT doodad I pack in my luggage. Before I owned a luggage scale, I was that unfortunate person at the airport check-in desk trying to repack their luggage while everyone looked on. Humiliating? You bet. Especially when my dirty underwear fell out of the plastic bag it was in. GOOD TIMES.
Anyway, point is – don't risk rushing to the airport only to weigh your luggage and find out it's overweight. I keep this scale in my luggage at all times and always weigh my stuff before I head to the airport. This allows me the opportunity to get just shy of that dreaded 50 pounds without worrying about paying overage fees. I've even had a few airline check-in people ask me if I had a luggage scale because I often come in just under the weight limit. I'm always smiling at them while exclaiming "YUP!".
So if you're looking for convenient items that travel well, make your life easier AND are dual voltage? Check out Conair because they really surprised the pants outta me!
Products featured in this post were given to me for consideration.