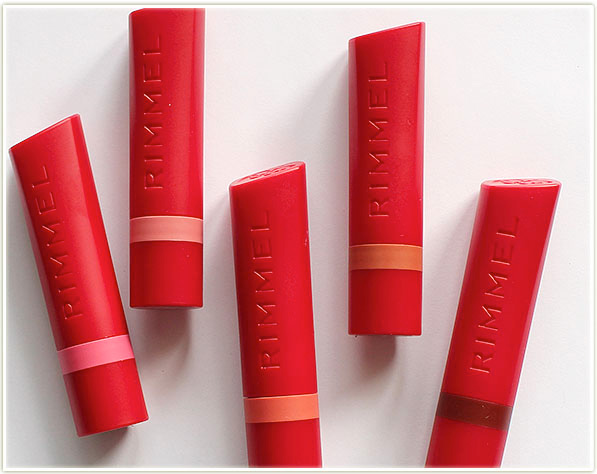 I've been a long time lover of Rimmel's liquid lipstick type formula (RIP Apocalips 🙁 ) as as well as their more recent Provocalips which are hands down the most comfortable liquid lipstick formula EVER… But WOW, I am getting off topic fast here, moving on! What I'm trying to get at is that while I've loved a lot of Rimmel lip products over the years, I've never actually tried one of their more traditional lipsticks. So this my first foray into them!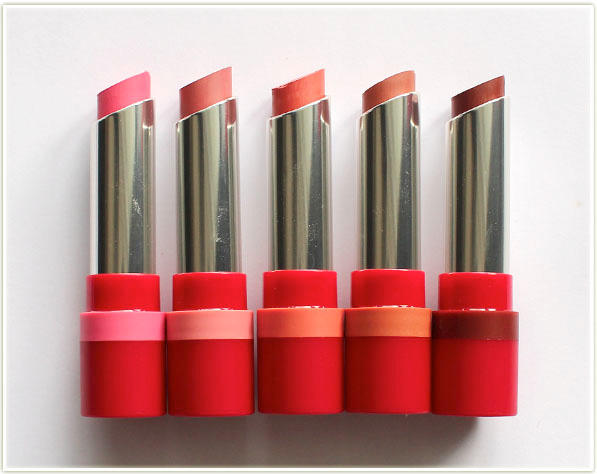 Rimmel makes a few versions of their "The Only 1" lipstick – this one with the red tube is their matte version. They call this formula "the perfect balance of high impact matte colour, moisture, all day comfort and staying power", while also referring to it as a velvet matte.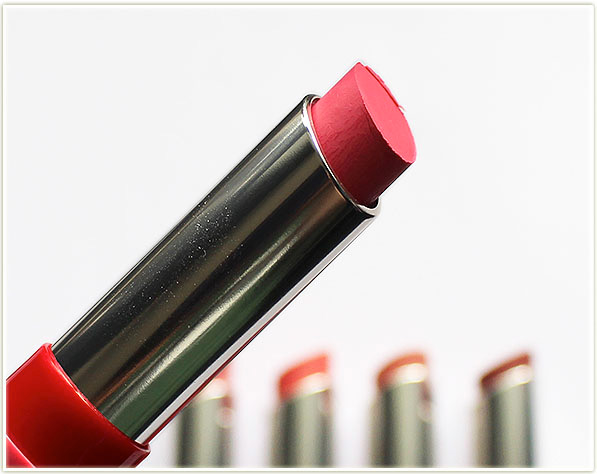 Can I get a big HOORAY for the slanted bullet style lipstick? While I find it visually less appealing than the traditional bullet, this slanted style saves me the heartattack I experience when I break a lipstick (which literally happened to me to another lipstick while I was typing this review up over the weekend. Bah!). So a bit YAY to this bullet style!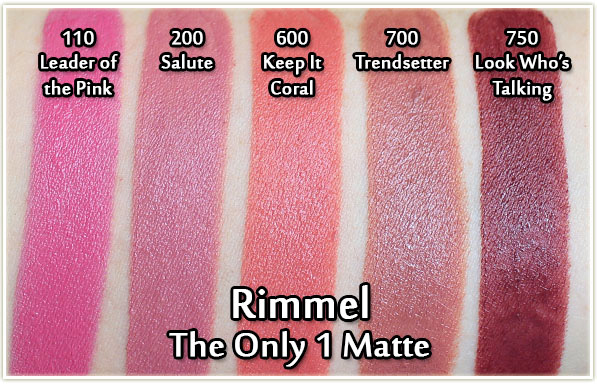 Looking at these swatches you'd never think that these were matte lipsticks. While they do glide on the lips fairly smoothly, I'd say the first swipe is actually a bit stiff. However, the product melts with the heat of your lips and any swipe after the first is infinitely smoother.
Rimmel The Only 1 Matte Lipstick – Lip Swatches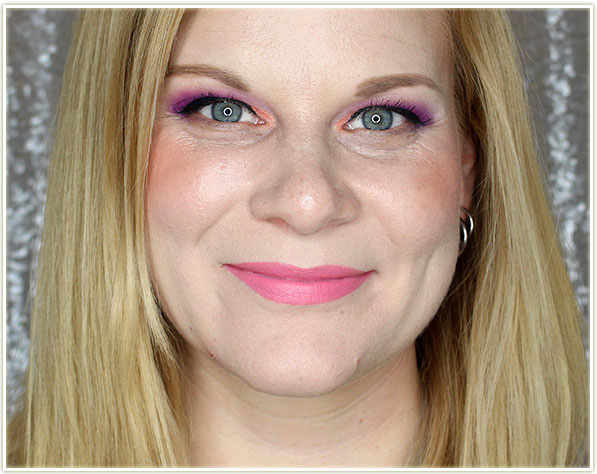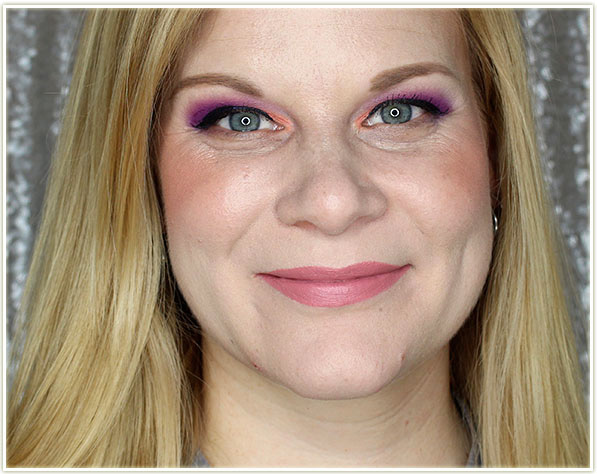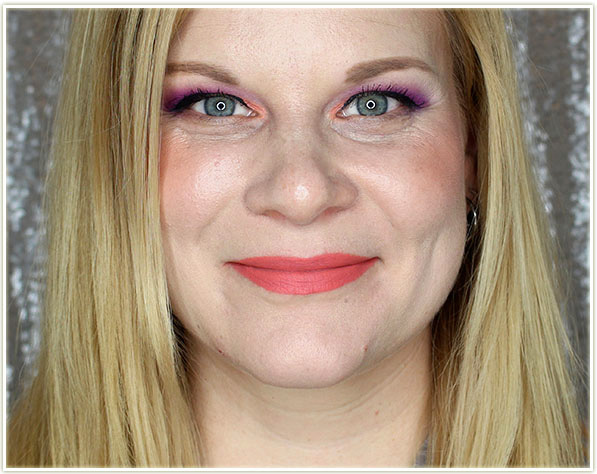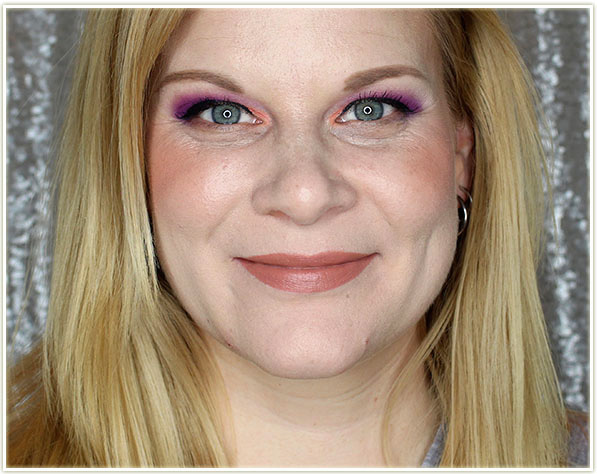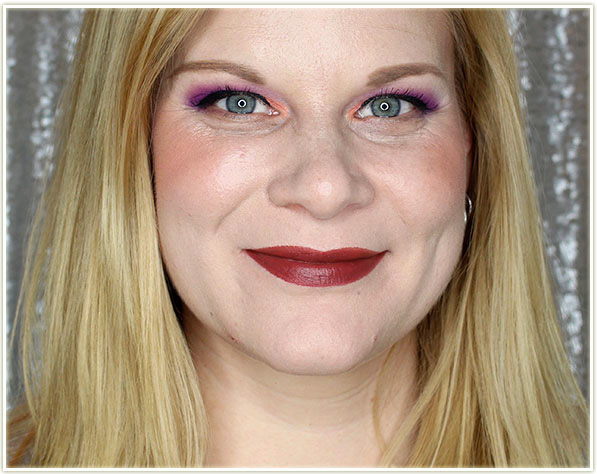 My Thoughts
As a matte lipstick, the Rimmel The Only 1 Matte lipsticks do glide on the lips smoothly which I really appreciate. The texture is such that it will require a little bit of body heat to warm the product up, but it's really good once you get going.
In terms of comfort, these aren't the most comfortable matte lipsticks I've ever worn, but they are far, FAR from the worst I've ever tried. Consider this a decently comfortable matte lipstick. They are matte enough that I did experience the "butt hole lip" phenomenon, but it was easily smoothed out with a fingertip. For those sensitive to scent, these do contain the traditional Rimmel lipstick smell – it's a fake perfumed, fruit scent that's hard to pin point as to what EXACTLY the scent is. As someone who hates most scents in lipsticks, I have to point out that the Rimmel scent doesn't actually bother me, but I know some people would want to know about it.
I think these are a solid drugstore matte lipstick option as the longevity is quite good and the colour selection is solid. Let me know if you're tried these out and what you thought of them!
The products featured in this post were sent to me for consideration.