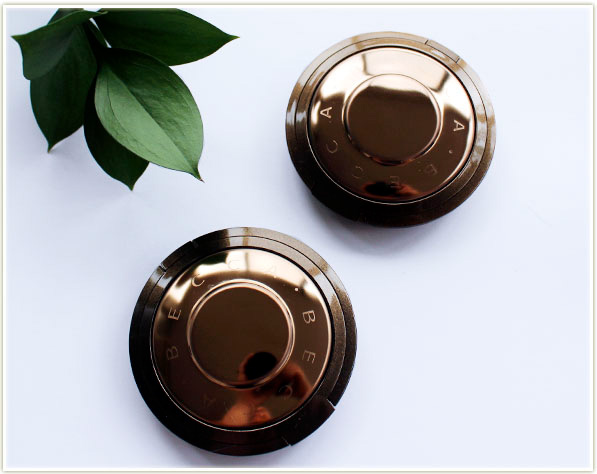 Oh BECCA – you certainly know the way to my heart! They (relatively) recently launched their Sunlit Bronzer range that boasts five shades to suit every skintone.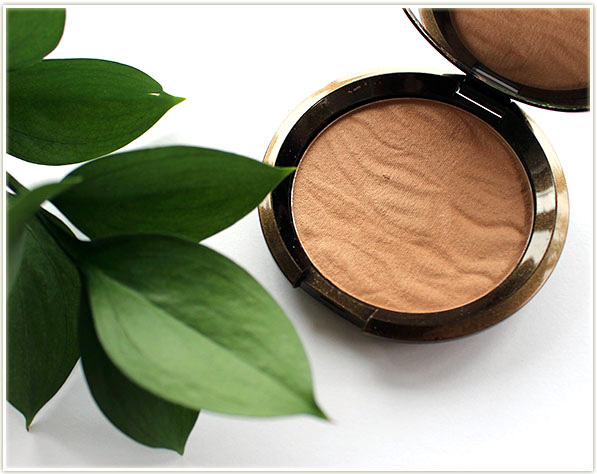 BECCA indicates that these are neutral bronzers with a hint of shimmer. At first glance I was absolutely convinced that these were matte bronzers, so I was curious as to how the Shimmering Skin Perfector formula (which was made infamous by their highlighters) was going to work embedded in their bronzers. Turns out the shimmer is very, very subtle and not at all reflective like their highlighters. (Phew!)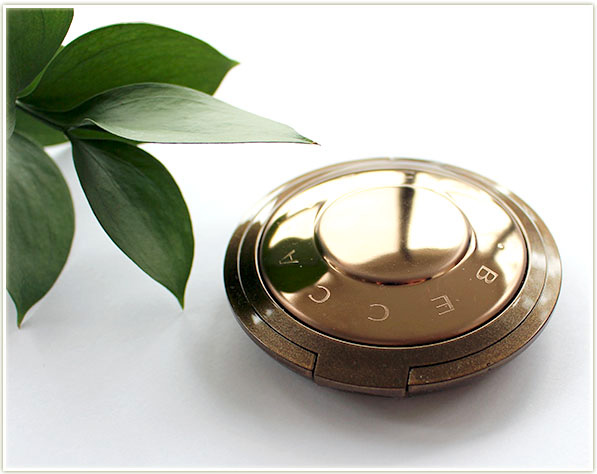 The packaging, of course, mirrors their highlighters and I love that about BECCA – It's a solid compact with a very different feel to everything else on the market. While their highlighters have a gunmetal, mirrored finish, these Sunlit Bronzers embody the essence of a bronzer and jazz it up by making the compact a deep bronze shade.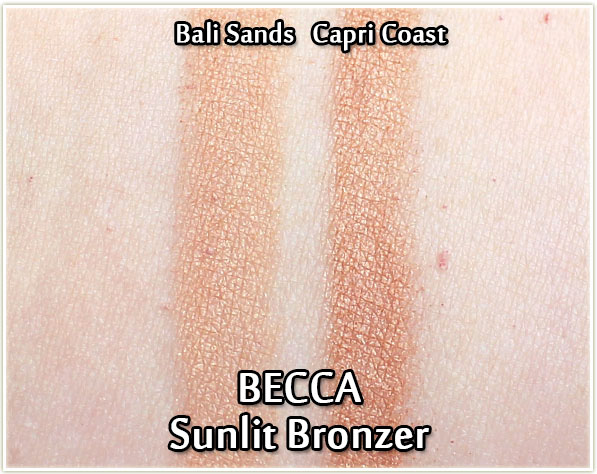 BECCA indicates that each of the five bronzers was inspired by an actual beach. And having just been to Bali, I was tickled pink to discover that Bali Sands was their palest shade. Capri Coast is the next level up and you can see it a few shades deeper than Bali Sands. What I also love in these swatches is that you can definitely see the hint of shimmer that it gives off on the skin. I need to point out that these are not flecks of glitter and they will not make you look like a shimmer bomb went off on your face. I don't have the next three shades because they'd likely be too dark for my skin ton, but the one after Capri Coats is called Bronzed Bondi and, of course, NOW I WANT IT because I was just at Bondi Beach last month!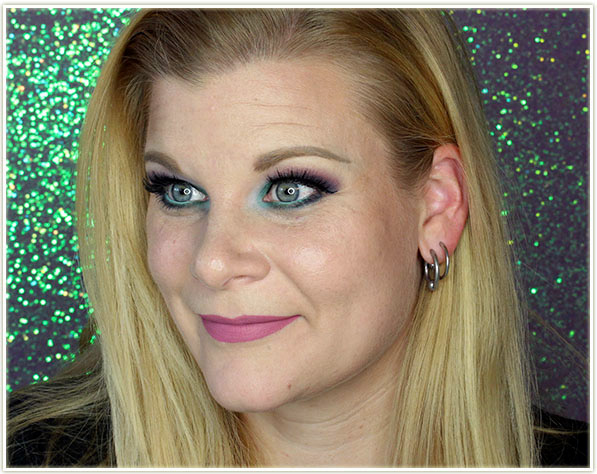 In these shots I'm wearing Capri Coast on my temples, the backs of my cheekbones and along my jawline (I have no blush or highlighter on yet so as to show off the bronzer properly). As I've got a very faint hint of tan (literally from Bali and Australia), Capri Coast is the perfect shade for me right now. It adds colour without being too much and it blends smoothly on top of my foundation.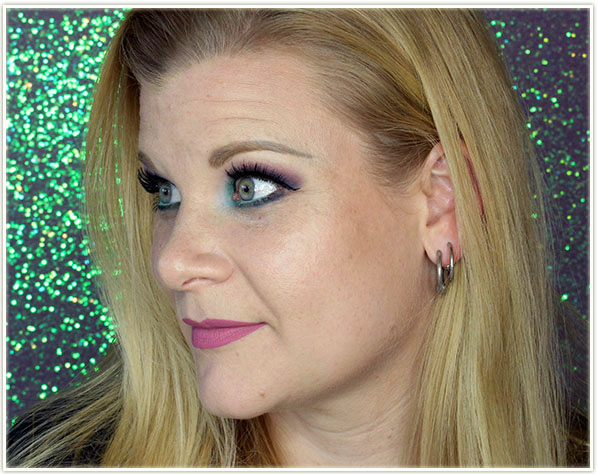 I think the colour is flawless for me – it adds a hint of warmth but it doesn't turn me orange. I've loved it so much since I started using it, that we're going on two weeks now and I'm pretty sure we're in a serious, committed relationship because I haven't yet reached for another bronzer in my collection. I did try Bali Sands once, but it was a bit too pale for my me at the moment. It will, however, be the perfect shade for me throughout the winter months as I pale out.
If you'd like to see some of the deeper shades, definitely check out Nancy's review of the full collection over on spiffykerms.com. You can see just how deep the shade range goes, and since she's a bit darker than me, she can carry off the deeper shades much better. I especially love the red tones in the deepest shade – Maui Nights. So beautiful!
Final Thoughts
Do I love these? Yes. A hundred times yes! The BECCA Sunlit Bronzers are absolutely wonderful and I love that the range (to my eyes) appears to be deep enough that even the fairest person and the deepest person could wear at least one of these shades. I adore the textured pattern on the powder (don't we all!) as well as the compact itself, but it really comes down to the product and I really do love it. The fact that I haven't reached for another bronzer in two weeks says a lot. I love me some bronzer and I'm usually always switching it up, but if you look back on my recent videos – in the description box – it's the only bronzer I've been consistently wearing!
The BECCA Sunlit Bronzers can be purchased on sephora.ca for $46 CAD each or on sephora.com for $38 USD each.
The products featured in this post were sent to me for consideration. Post contains some affiliate links.