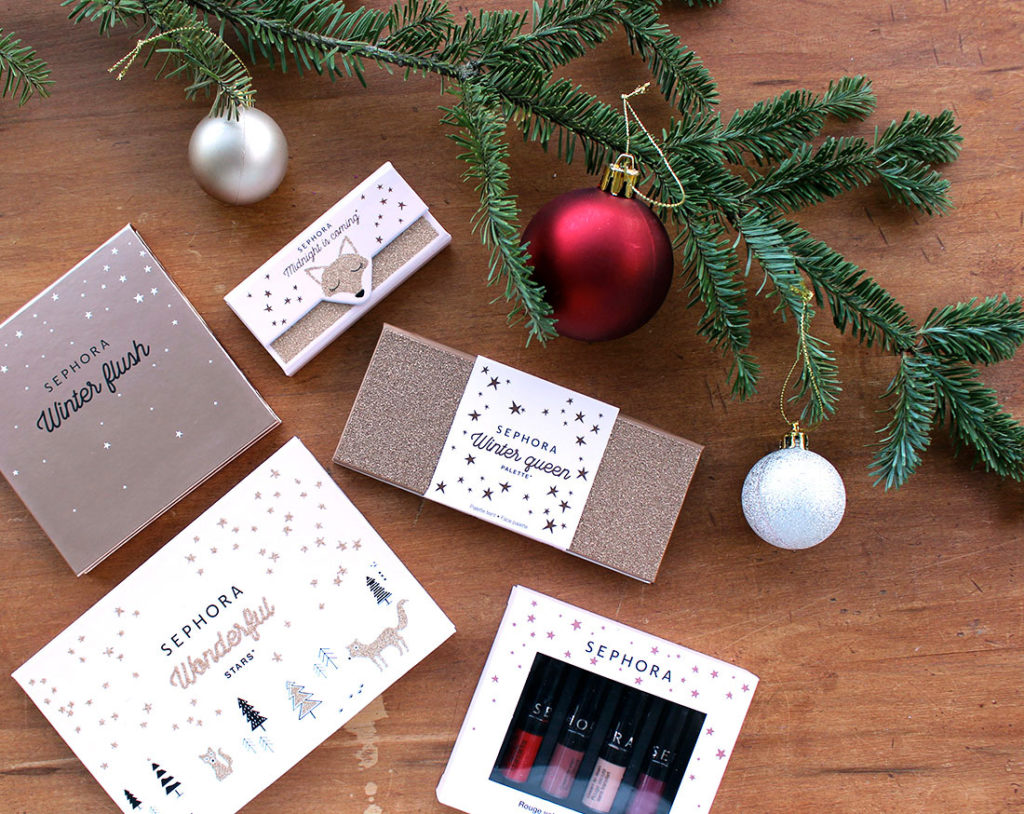 An often overlooked brand, for no other reason other than that it is a house brand and therefore automatically gets less attention because of it, the Sephora Collection holiday 2017 items and sets are not to be missed. Compared to the bulk of items carried at Sephora, these items are relatively inexpensive and yet the quality is excellent! I've found some new favourites in this lot too, so I'm even more excited to show you what they've got out now for the holidays!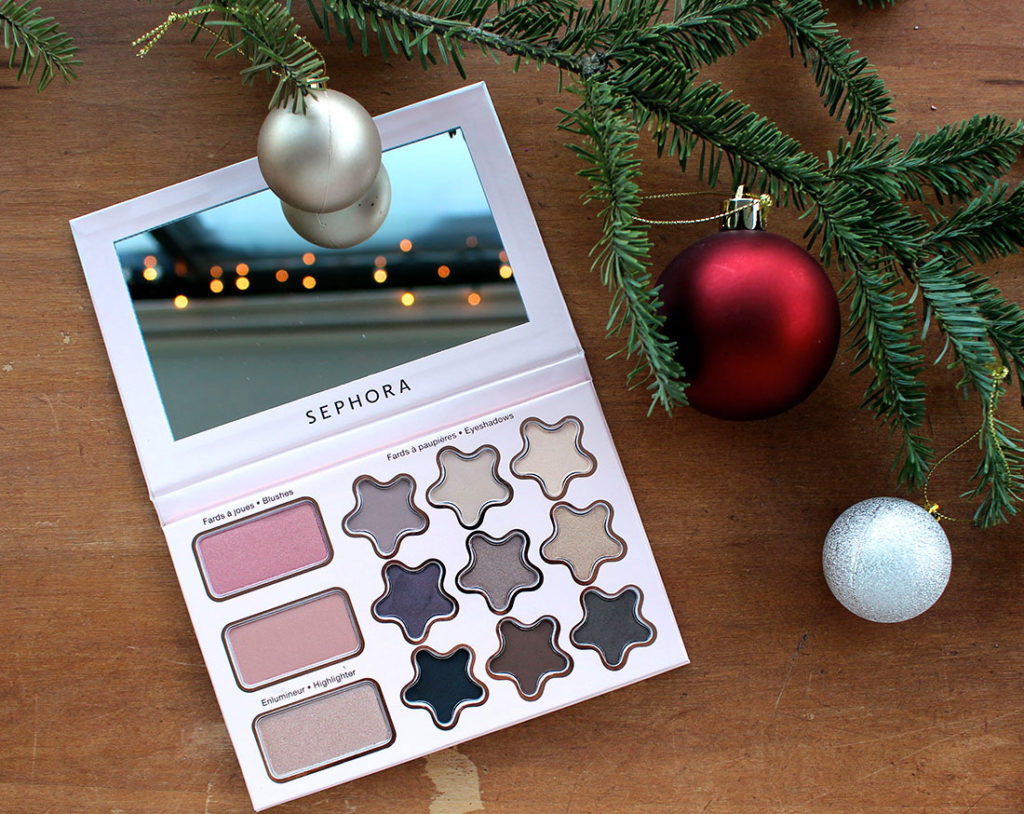 The first item that really drew me in was the Wonderful Stars set ($23 CAD/$16 USD), because who doesn't love an eyeshadow pan shaped as a star? The overall tone of this is very neutral, but I do love that they've thrown in some deeper shades to really help amp up your look. Also, you really cannot beat that price point!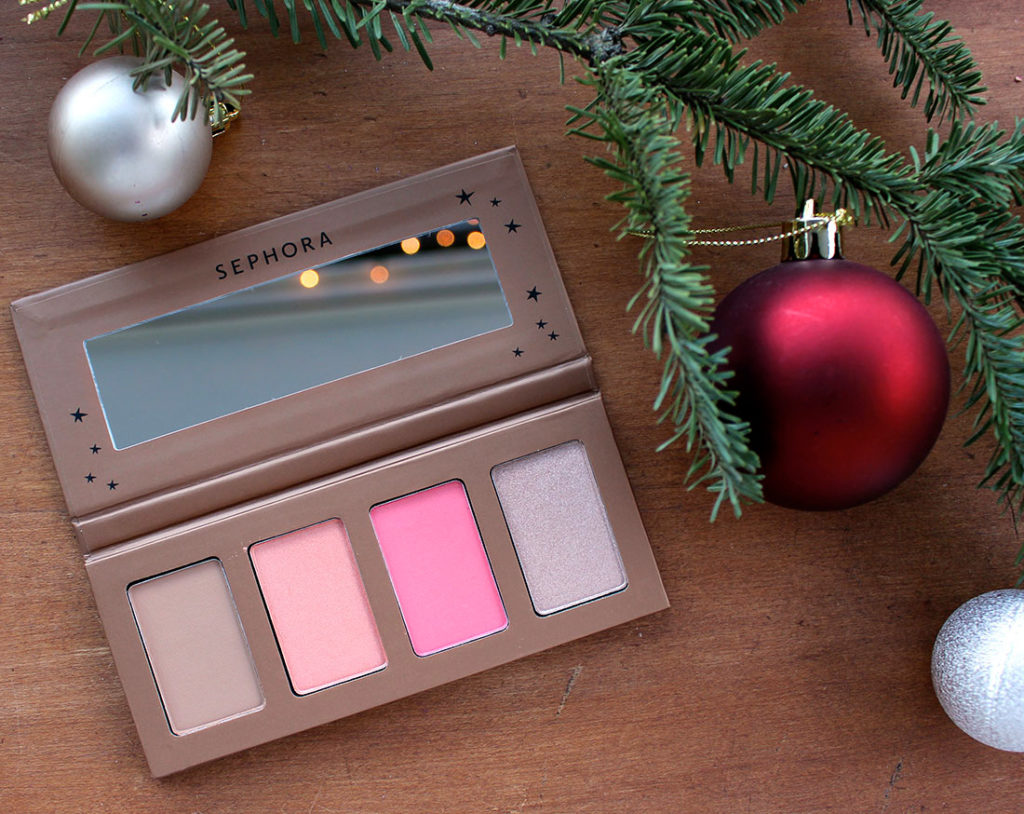 Aside from the cute stars that called to me, this was the other item that screamed my name. First of all, it's called the Winter Queen set ($10 USD), so obviously I'm over the moon because I love me some winter (seriously, go away summer – I don't like you). But, aside from the name and the beautiful packaging, it's the colours inside that really draw me in. The bronzer could potentially be used as a contour shade since it has more of a grey cast than an orange one (a very welcome feature), but I've been using it as a bronzer and I love the shade of it. It's the perfect shade for those of us who are NW20 and lower. The blushes? Equally gorgeous. They're bright enough to add a pop of colour without being too much. I particularly love the brightest one though (of course lol). And the highlighter? VERY unique and quite beautiful. It's a grey/silver cast that I find ever so intriguing.
(By the way, I can't find this on the Canadian Sephora site, so it may be sold out online. Check in stores if you're Canadian!)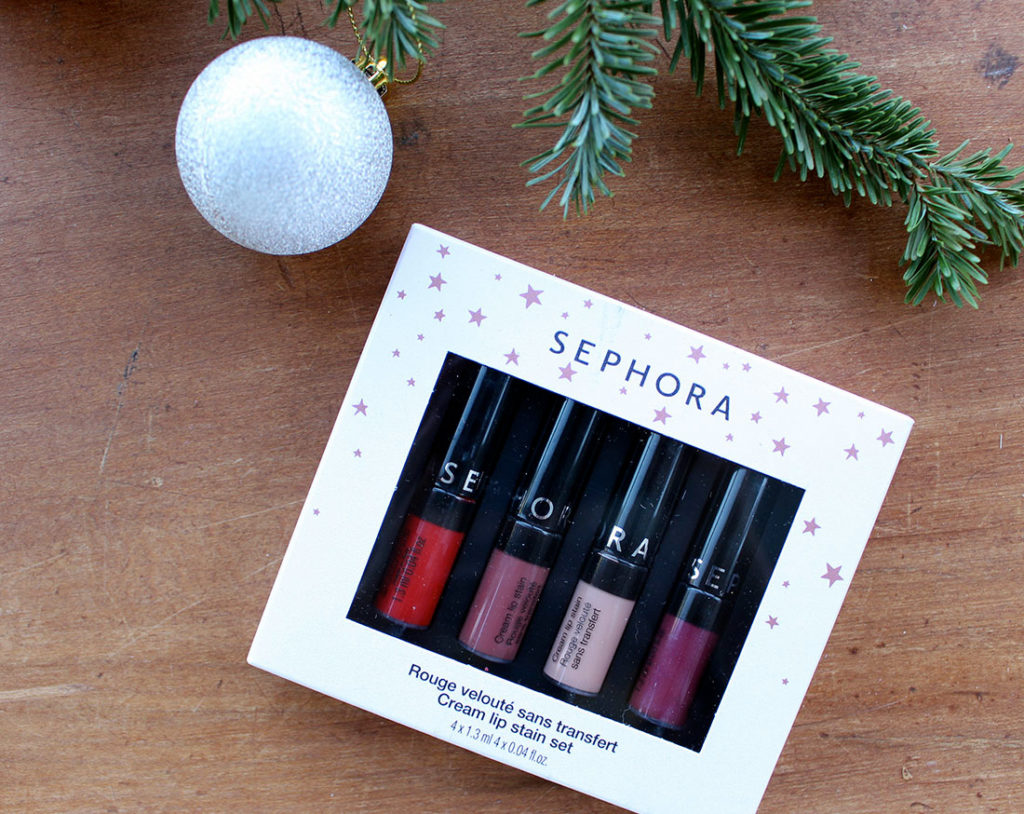 Okay so this set – the Mini Cream Lip Stain set ($15 CAD/$12 USD) – WHAT. A. WINNER. My dear friend Samantha has been telling me about the Sephora Collection Cream Lip Stains for ages now, but I've always got too many lip products as it is, so I never bothered to pick one up. Until I received this set. And now I'm just like "okay NOW I understand". These are unreal. The colours are beautiful, the lasting power is exceptional, and, while they are a matte liquid lipstick, they're on the more comfortable side of things. Do yourself a favour and pick this set up, because at 15 bucks… it's well worth it!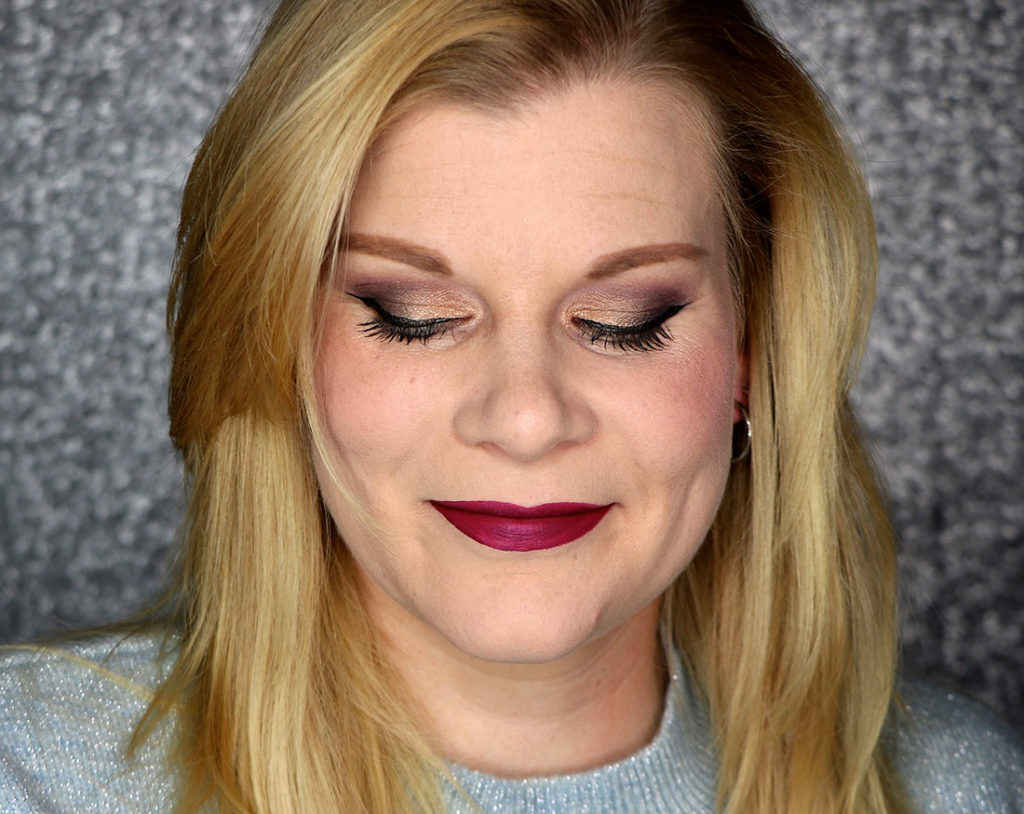 In the shot above I have the Wonderful Stars set on my eyes and on my face for blush and highlighter. I'm also wearing the Blackberry Sorbet Cream Lip Stain from the mini cream stain set.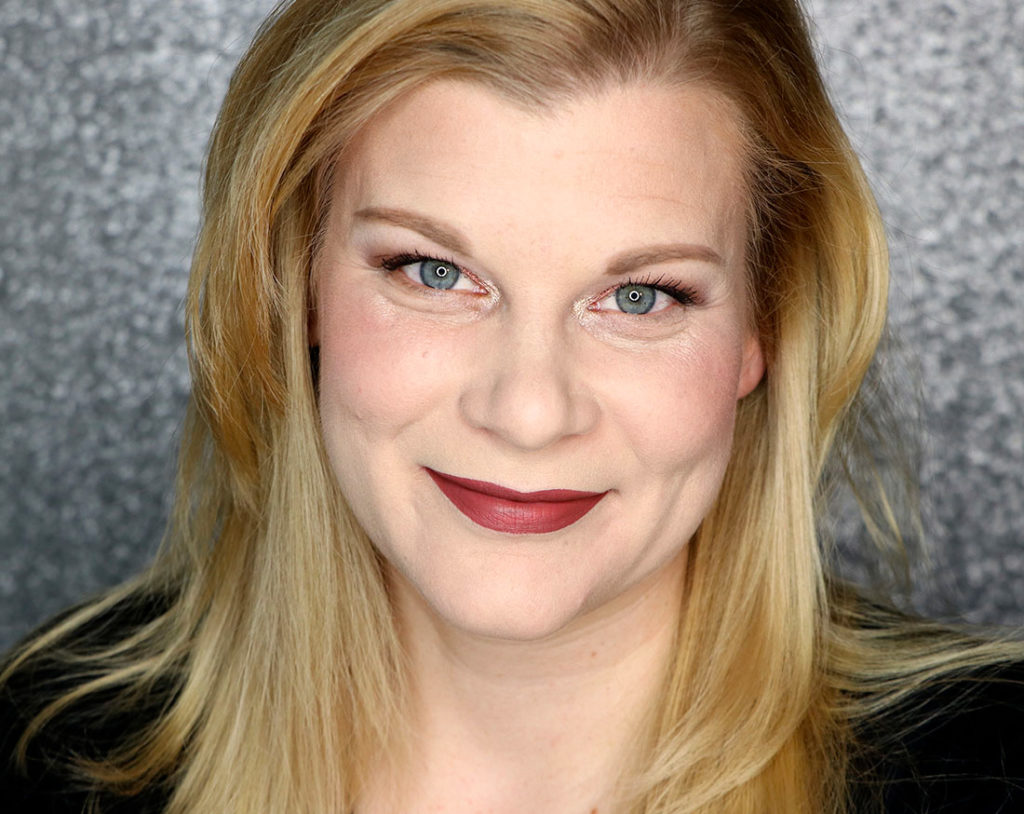 In the shot above I'm wearing the Cream Lip Stain in Vintage Rosewood and I have the bronzer, blush and highlighter from the Winter Queen palette on my face.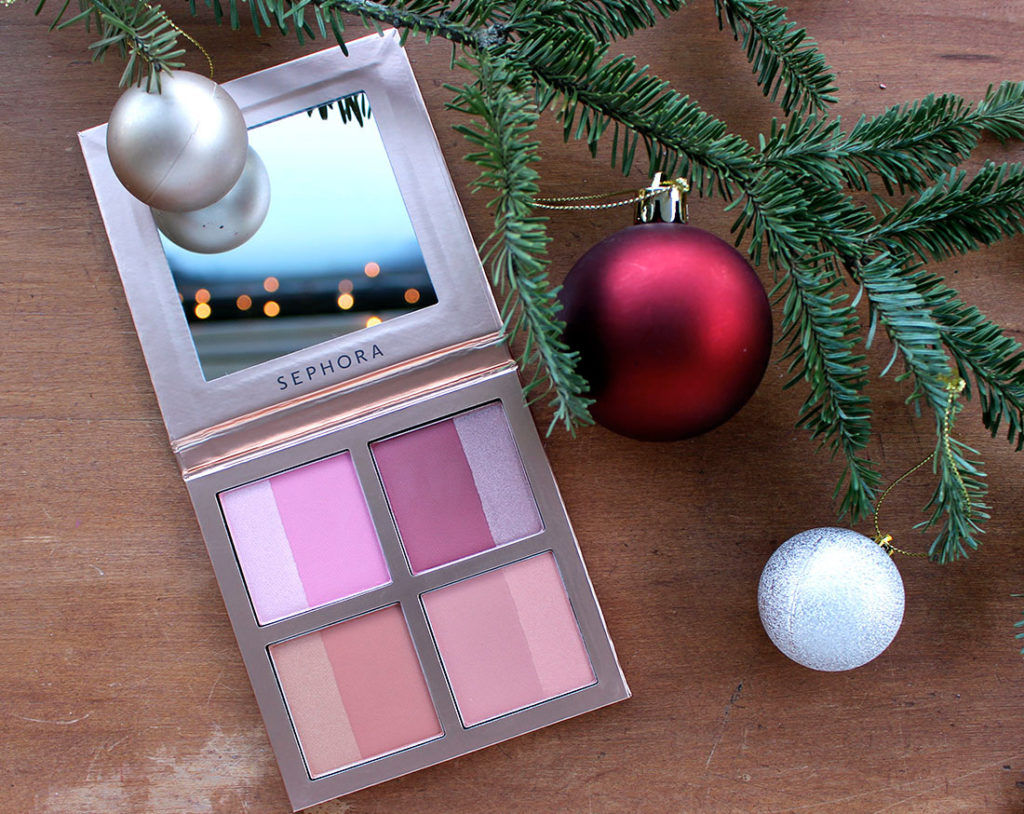 If you're gifting (or buying for yourself) to someone who likes a lot of cheek options, the Winter Flush set ($16 USD) may be the right option. Each pan in the palette has a matte  and shimmer shade which (obviously) can be used alone or swirled together. I love that the colours are actually varied – you're not just getting the same colour in different tones – you're actually getting an assortment of shades.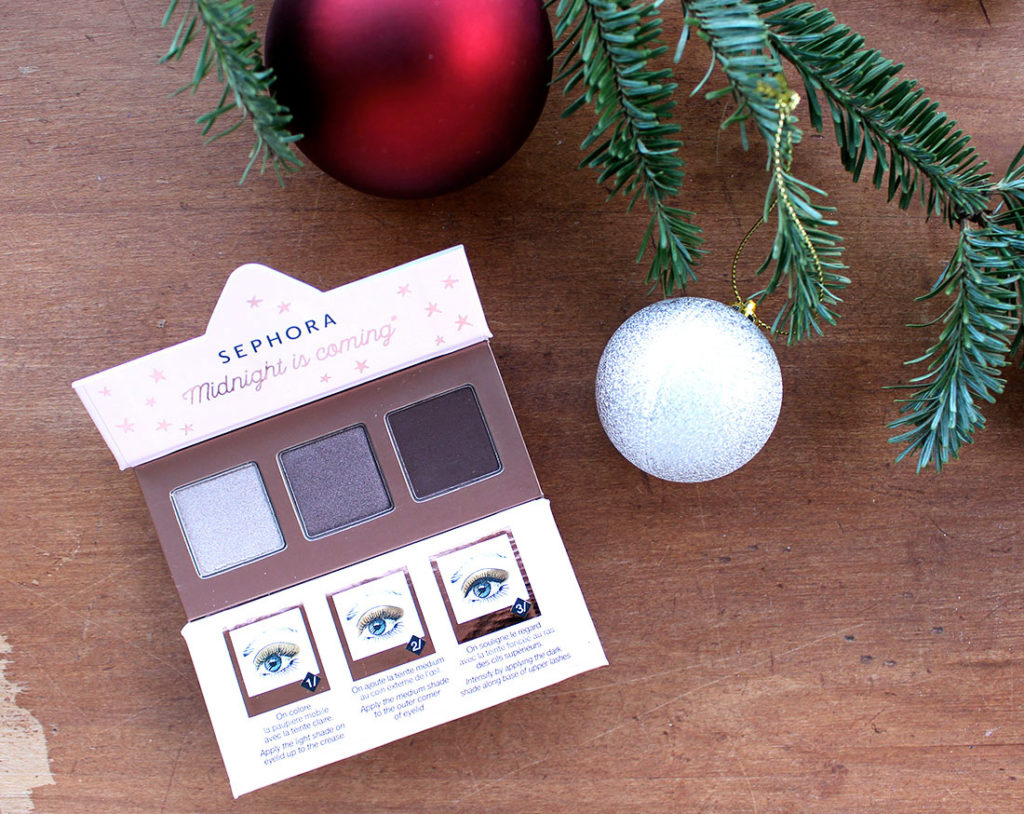 And lastly, the tiniest, littlest, babiest eyeshadow palette you ever did see – the Midnight is Coming set. It's currently sold out on both Sephora Canada and Sephora USA, but the shops generally have tons of stock, so check there. With three eyeshadows in a small enclosed magnetic flap box, this makes an easy to purchase stocking stuffer for any beauty lover
So there you have it! I hope you're intrigued by what Sephora Collection has to offer. Not only do they do amazing holiday sets, but they also do them for incredibly reasonable prices. They're easily giftable and won't break the bank, which is something we can all appreciate during the holiday season.
Let me know if you've tried out some of their items – from the holidays or otherwise – because I really do feel like Sephora Collection needs a whole heck of a lot more exposure!
The products featured in this post were sent to me for consideration. Post contains affiliate links.