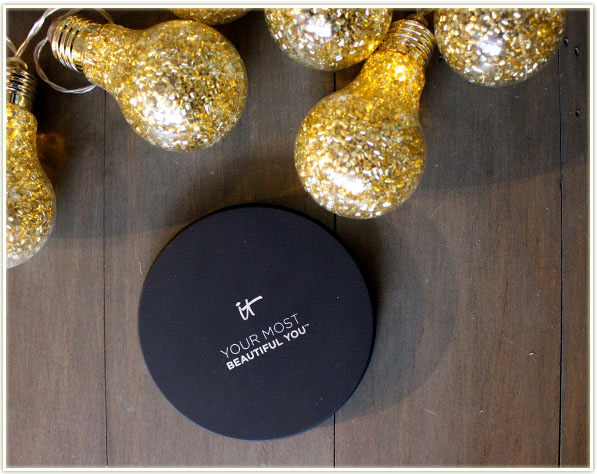 Canadians! The wait is ALMOST over! IT Cosmetics is going to be launching in Canada in August! I have no exact date so far, but I attended a launch event here in downtown Toronto in June and they said that August was when it was all happening! I'll keep you posted on an actual launch date, so stay tuned to my Twitter!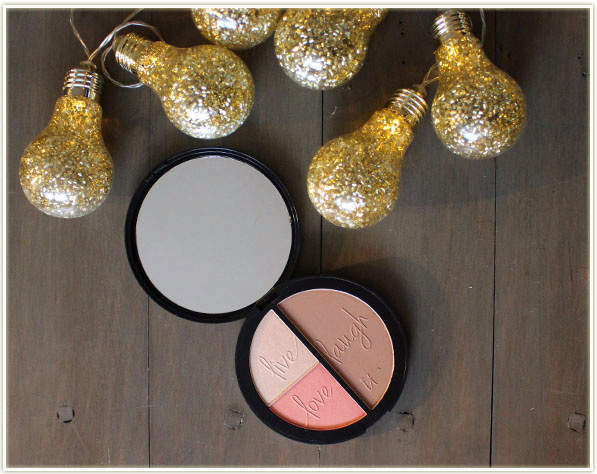 With the IT Cosmetics pre-launch event, we were sent home with some items to try and the first thing that caught my eye was this massive disc of product I had only ever experienced vicariously through US vloggers' YouTube videos. Finally my time had come! I now owned the (just wait for this lengthy product name): Your Most Beautiful Your Anti-Aging Matte Bronzer, Radiance Luminizer & Brightening Blush Palette. It's also branded with Live, Love, Laugh, which I think is a little bit of an easier format in which to refer to this product.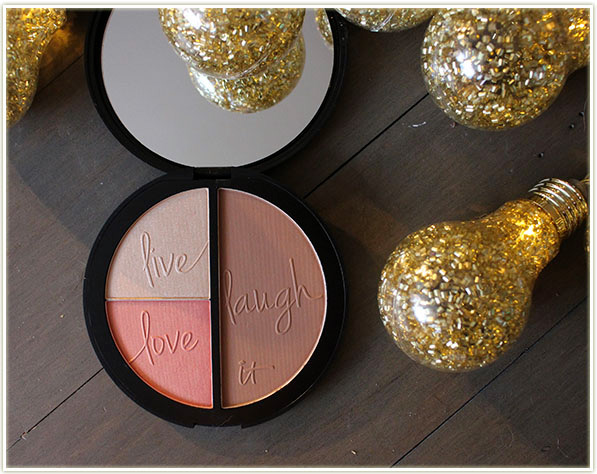 Anyway, just like its name, the Live, Love, Laugh compact comes with a whopping 22.22 grams of product. The bronzer is 11 grams, which is more than your average bronzer compact and each of the other two products have over 5.5 grams. I wish I had taken a photo of my hand over the product for scale, but please just trust me when I say this thing is ENORMOUS!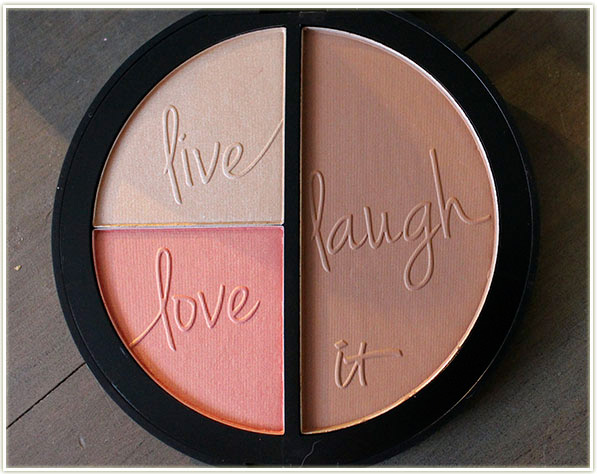 The way the product is laid out is really appealing (to me anyway!) and the mirror inside the compact is also jumbo sized which is so handy for daily use, or travel. The product itself is talc free and contains anti-aging hydrolyzed collagen, silk and peptides.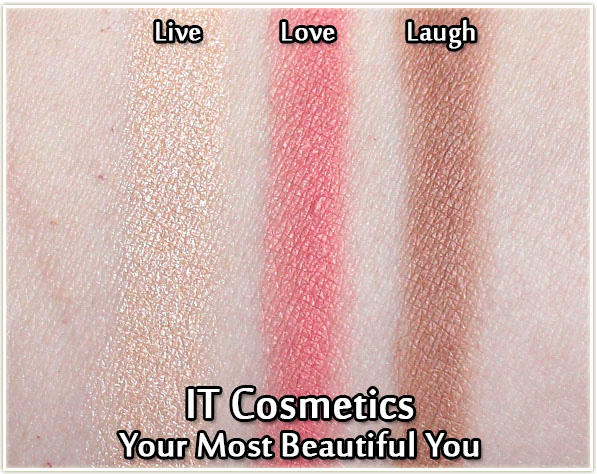 Swatched out, you can see how vivid the colours are on the skin. The blush and bronzer shades are slightly powdery (this isn't a negative to me, but worth noting for those who care) and EXTREMELY pigmented. This is the kind of product where you're going to want to whack your brush off first instead of going straight from the pan to your face! The highlighter is equally gorgeous and illuminating, but it's not one of those super reflective highlighters we've seen on the market lately. It's gorgeous, don't get me wrong, but it's more of a "lit from within" look as opposed to "hello my name is disco ball".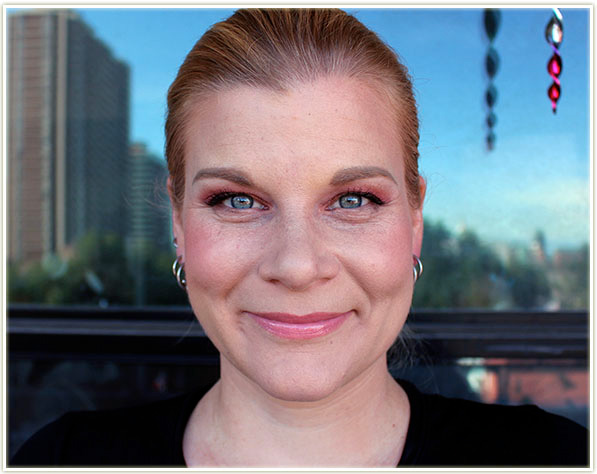 On the face, this compact is everything I need and want in a bronzer and blush. The tones are extremely complementary and blend beautifully.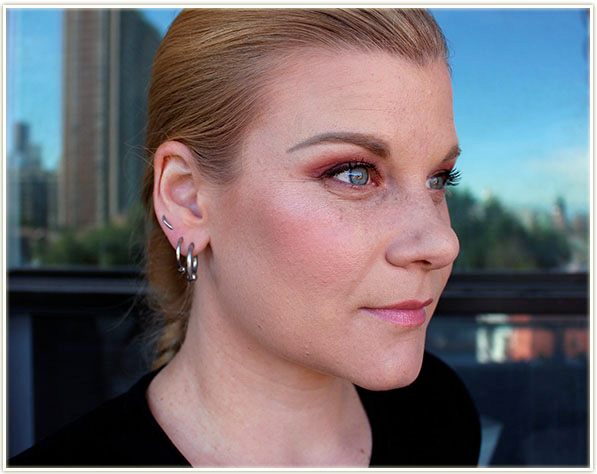 As previously noted, the highlighter isn't SUPER reflective, but it's still incredibly gorgeous and the it pairs well with the bronzer and highlighter. (Sidenote: the highlighter IS more reflective than my picture above is showing – I just didn't capture it very well on camera.)
Final Thoughts
In summary? I love this enormous compact so, so much. It seems everyone was raving about it on YouTube for good reason! The IT Cosmetics Your Most Beautiful Your Anti-Aging Matte Bronzer, Radiance Luminizer & Brightening Blush Palette may have the longest product name I have ever encountered in makeup, but it is 100% worth the hype!
So far, this compact can only be purchased on Ulta.com for $38 USD but it will be available in Canada shortly!
The product featured in this post was given to me for consideration. Post may contain affiliate links.