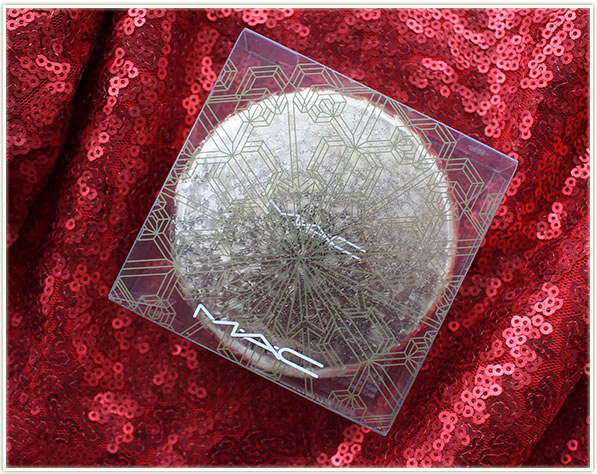 There are some products and packaging that simply take my breath away… and the entire launch of MAC's Holiday 2017 collection did that to me. Called "Snow Ball", the entire collection is a gorgeous scintillating mixture of beautiful products and stunning packaging.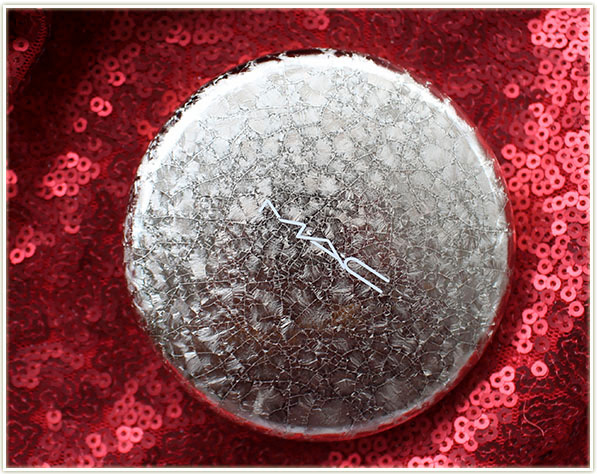 I mean, come on – just look at that! It's a muted gold-silver packaging that feels smooth to the touch but has a kind of crackled-foiled appearance.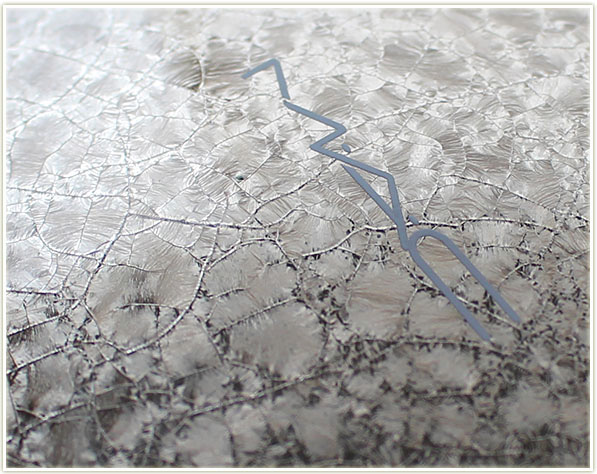 And when you look even closer… it looks like snow frosted on a window or car hood! It's beautiful, ethereal and so simply stunning that I'm surprised they have done something like this sooner for their packaging. It suits the name Snow Ball so well!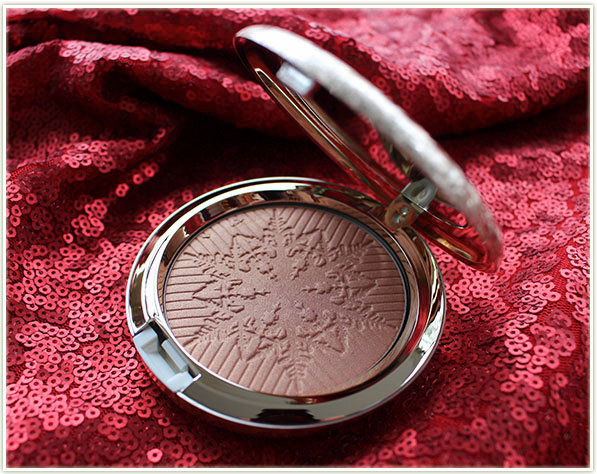 Anyway, enough about the (gorgeous) packaging! Although I wanted the entire collection, I really tailored down what I was getting and opted for the Face Powder (Opalescent) in Here Comes Joy. Here Comes Joy is a peachy-gold with shimmer that MAC says "transforms cheeks into pearly orbs that light up the night. Adds the perfect high-impact shimmering glow to skin". There is a gold highlighter as well, but I have enough golds in my life so I wanted something a bit more unique.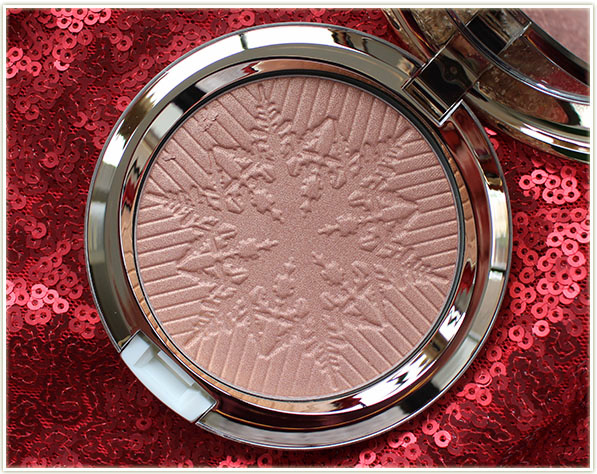 What threw me off a bit about this powder initially is that it's labeled as a face powder. Not a highlighter, not an extra dimension finish and not a skinfinish – a face powder. So I was a little bit worried about how strong the highlight was going to be. We're so used to the screamingly bright highlighters that something that seems softer may not fit the bill of what I was wanting.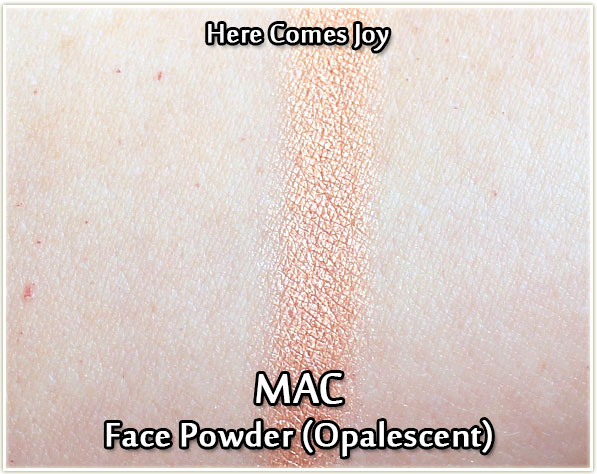 Swatched out, Here Comes Joy is definitely a peach-to-gold shifting colour. The pigmentation did seem strong and it definitely looked like there was quite a sheen on it.
But uh… where did it go on my cheeks? I mean, it IS there – there is a slight sheen bouncing light off the top of my cheekbones.. but it's not enough for me. In person, Here Comes Joy is a soft, subtle highlighter that is perfect for people who want a "lit from within" look. For me? It's just not enough (and I applied it HEAVILY here!).
Final Thoughts
I wanted to love this product so badly – the packaging, the beautiful imprint, even the shade of it is beautiful. But, in the end, Here Comes Joy just doesn't have enough reflective properties to make me want to use this with any kind of regularity. I wore this highlighter for a week straight trying to make myself fall in love with it… and I was just never satisfied with how my cheekbones looked. I kept wanting to reach for something more vibrant, more luminescent to add on top of it.
All that being said… if you dislike the beaming bright highlighters that become such an enormous trend in the last few years because they're just too much, then this might be a product suited more towards you.
The MAC Face Powder (Opalescent) in Here Comes Joy can be purchased on nordstrom.com for $34 USD. Oddly, Nordstrom refers to this as a "Impalpable Glare Powder"… which uh… is not listed on my packaging at all.