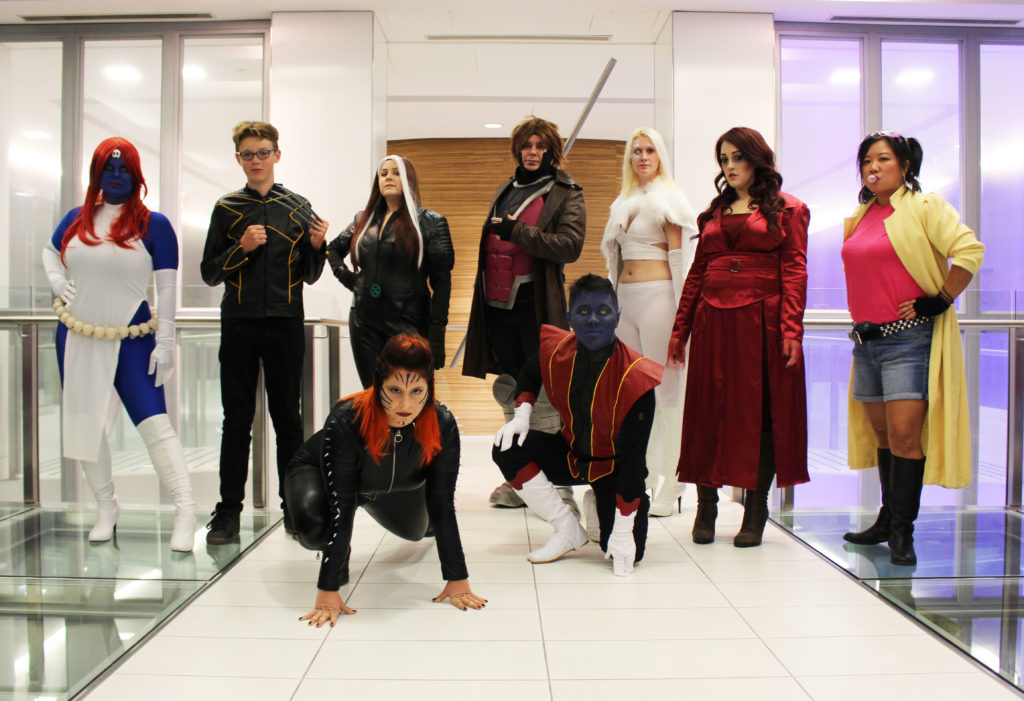 Halloween 2016 is done and dusted and my group of friends put together an amazing ensemble of costumes! We went as X-Men and, quite frankly, we nailed it!
Since the photos are always the most fun, I'll post them first! At the end of this post you'll find more details on my costume and face makeup as Mystique!
X-Men Group Costume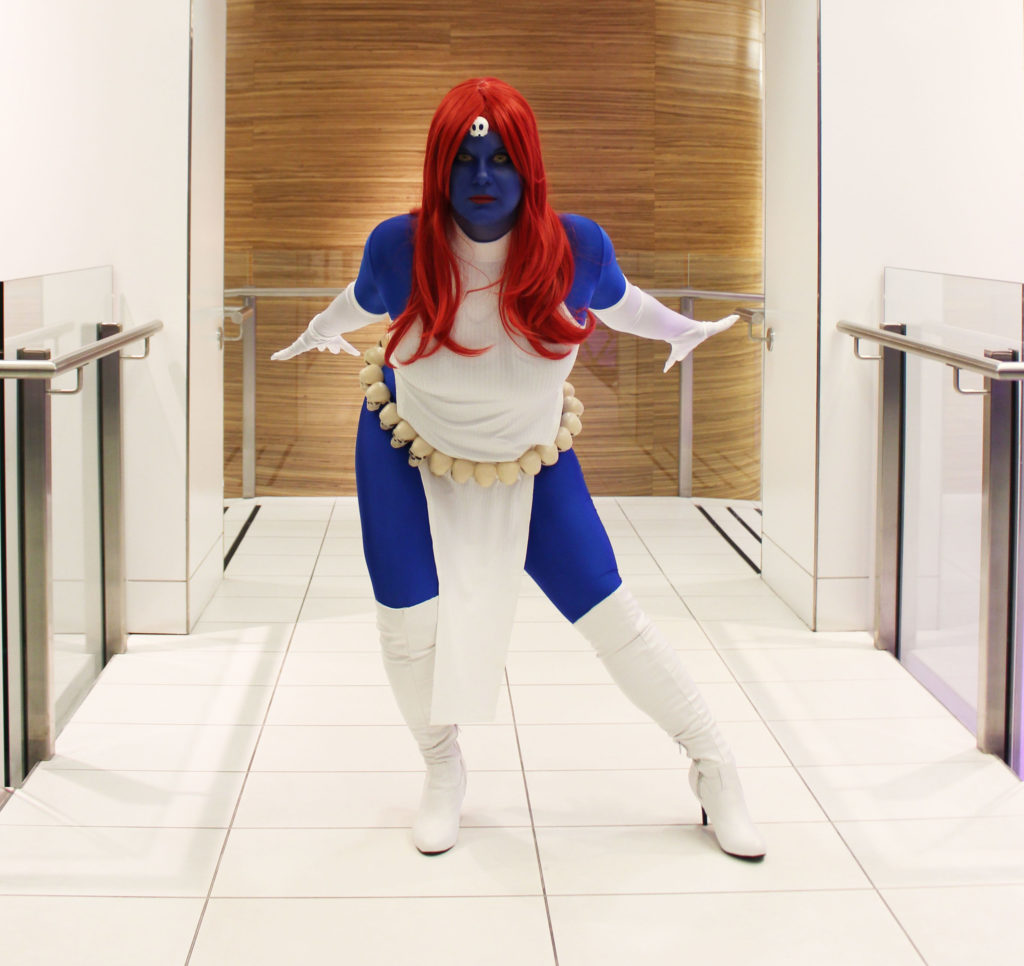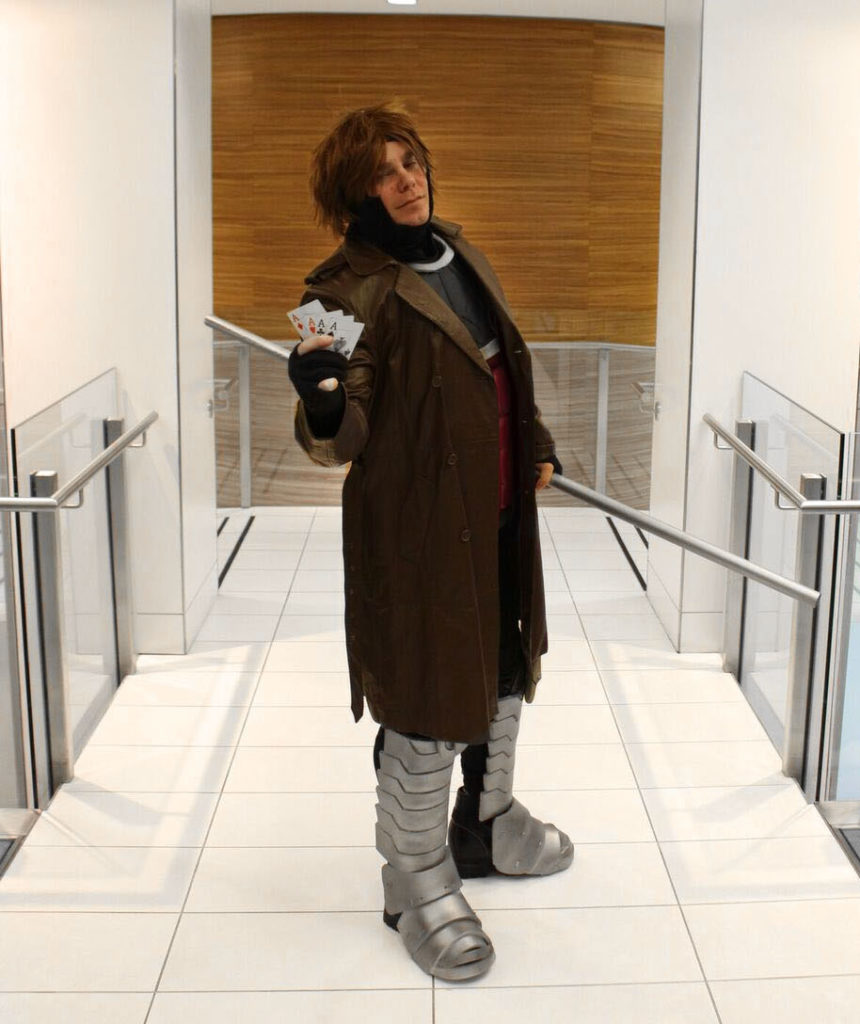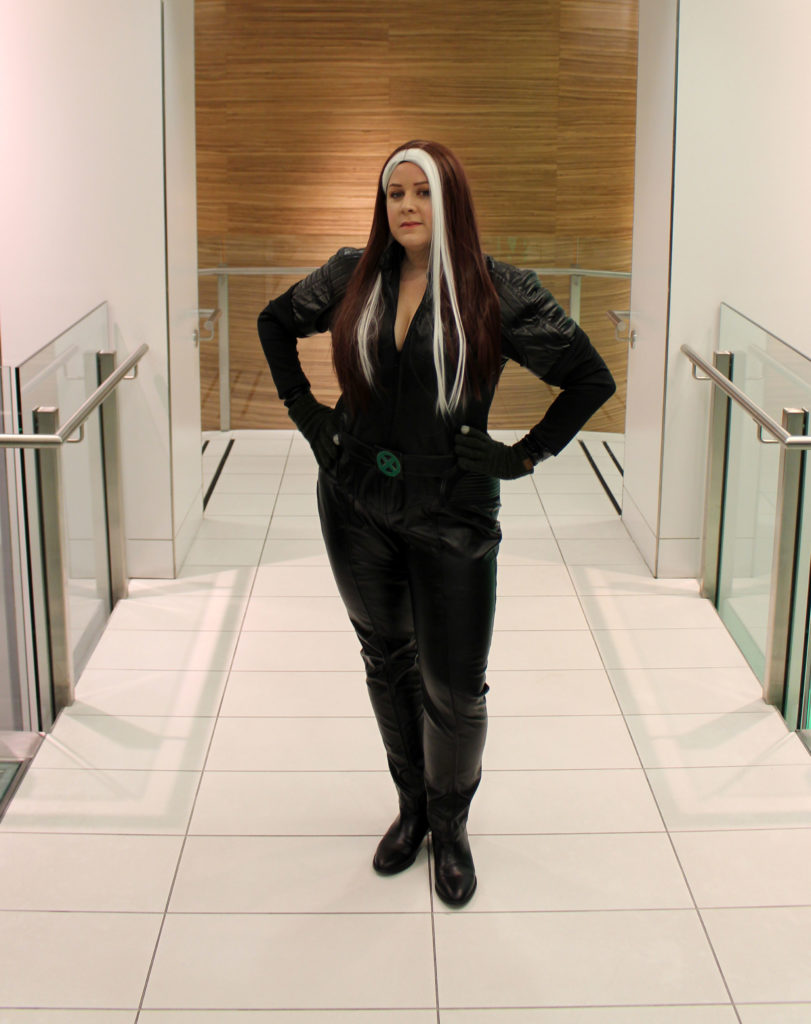 (Julie from Swatch and Review)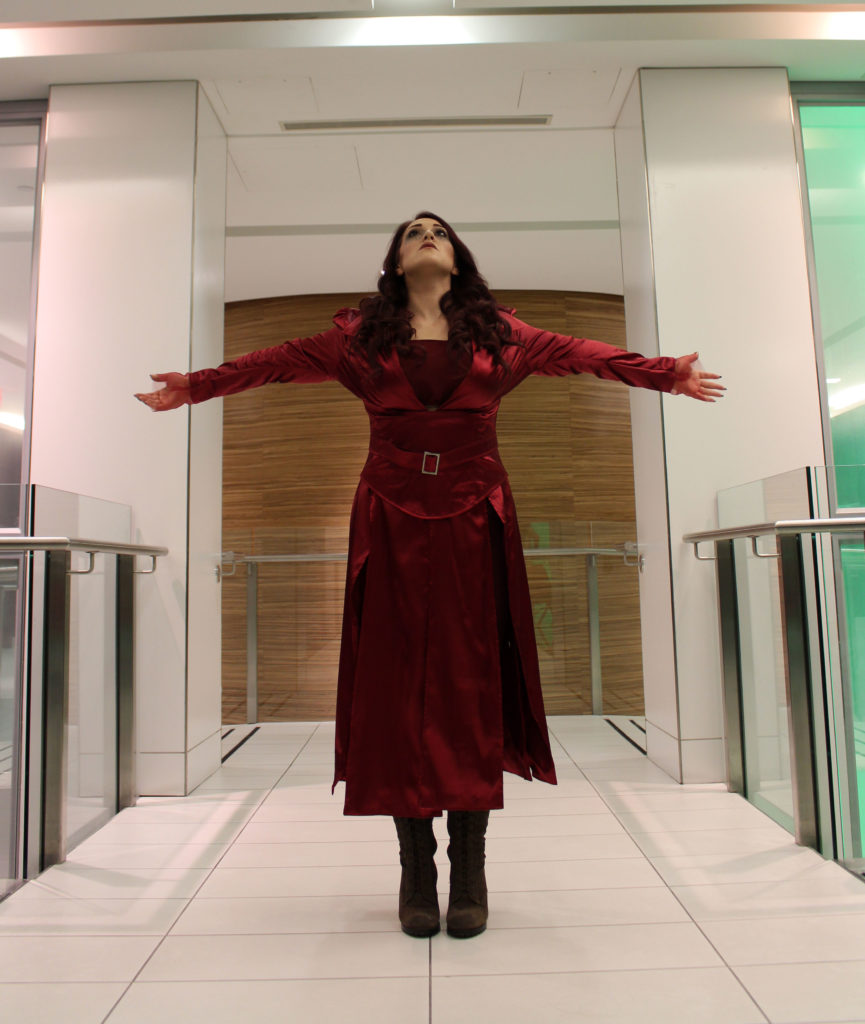 (Kaitlyn from Kaitlyn Elisabeth Beauty)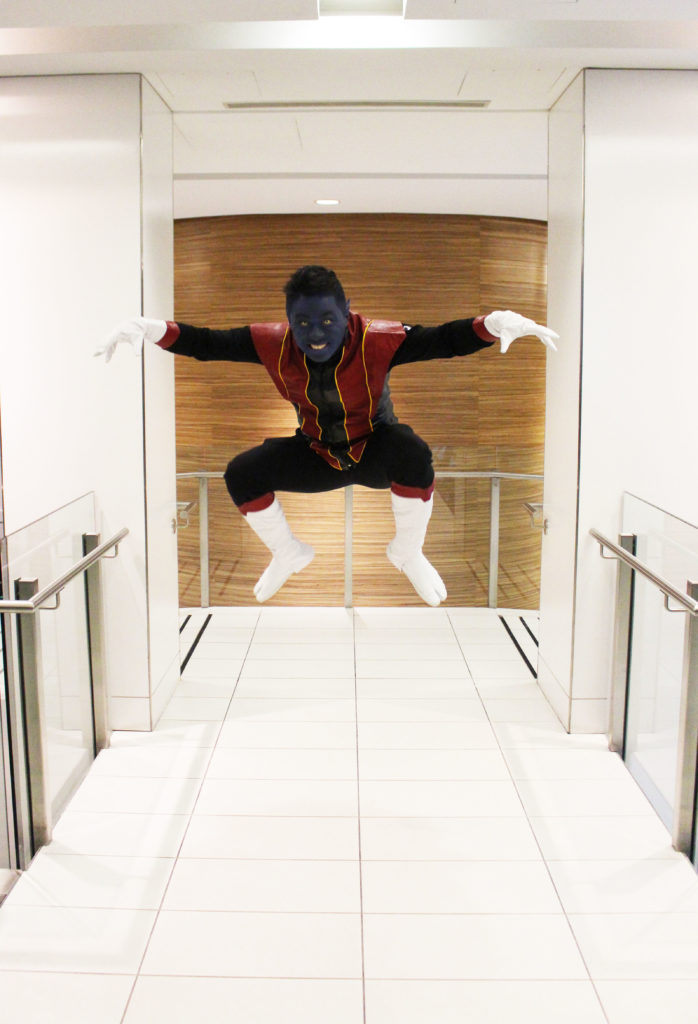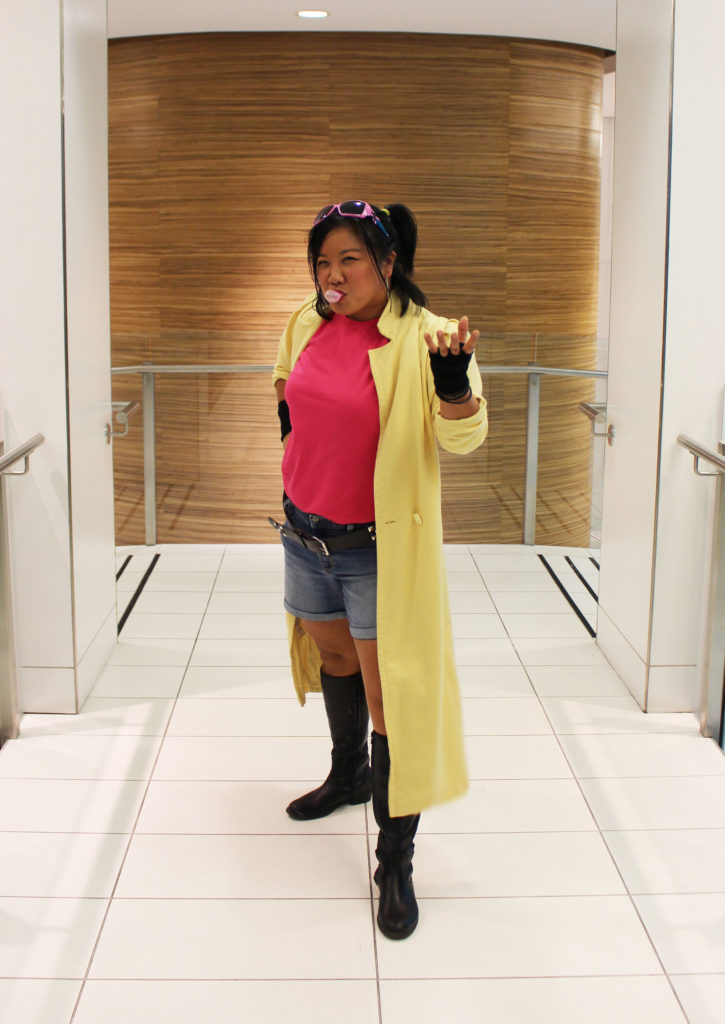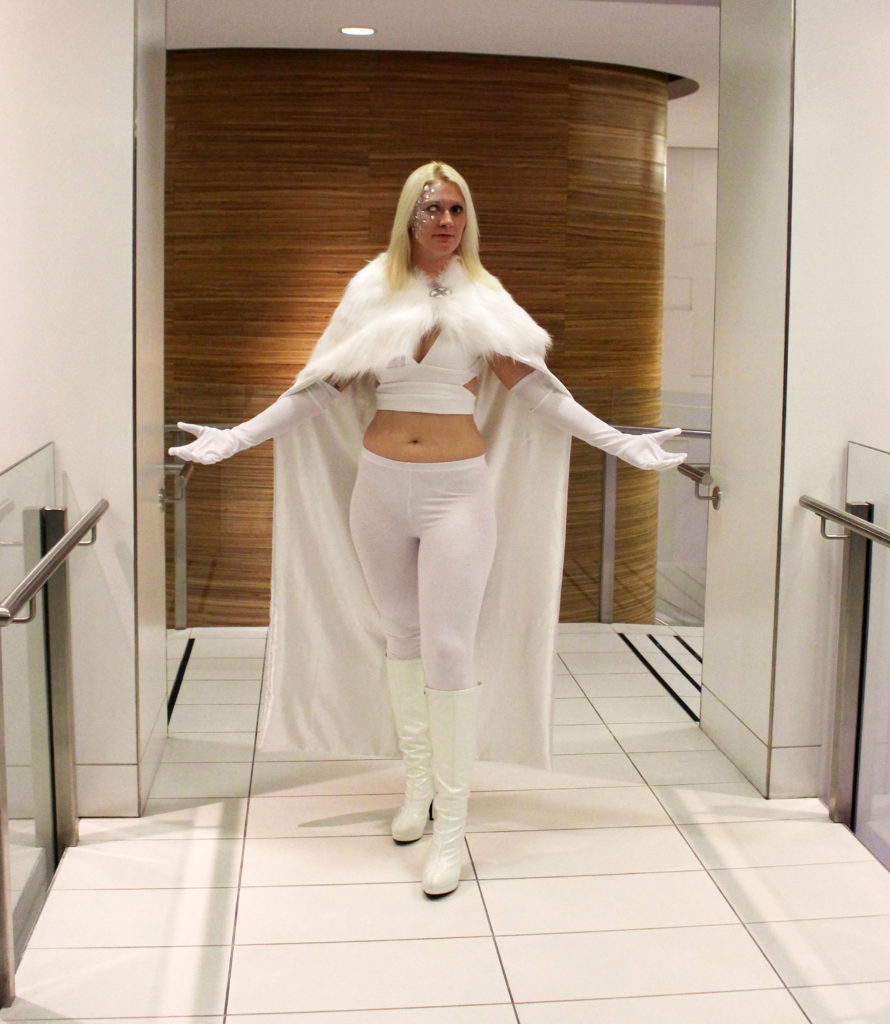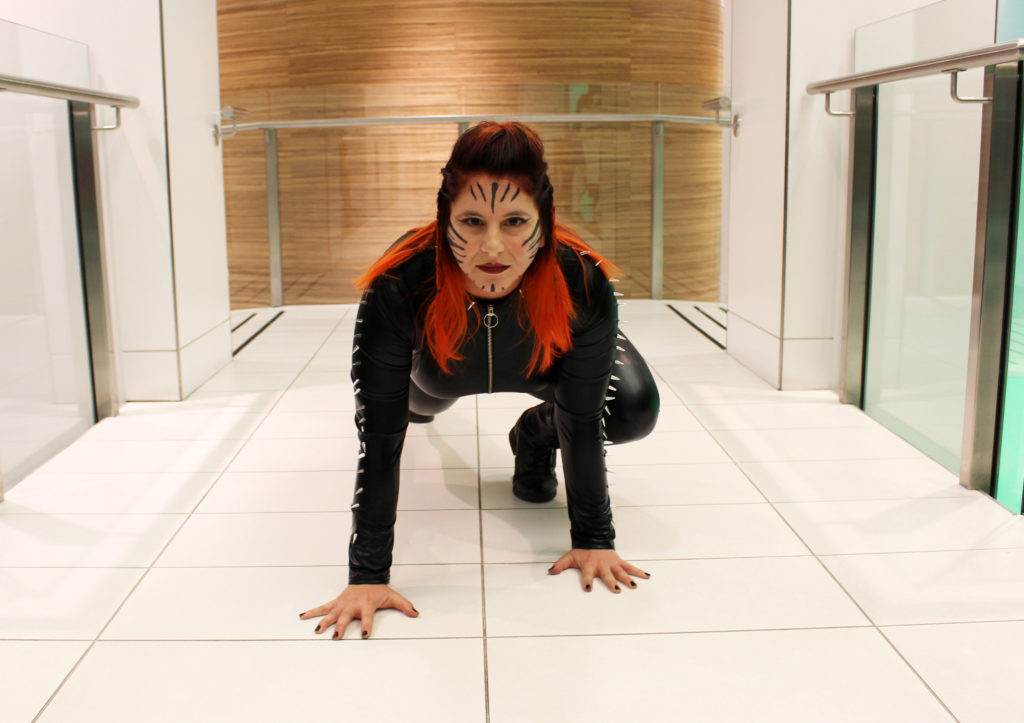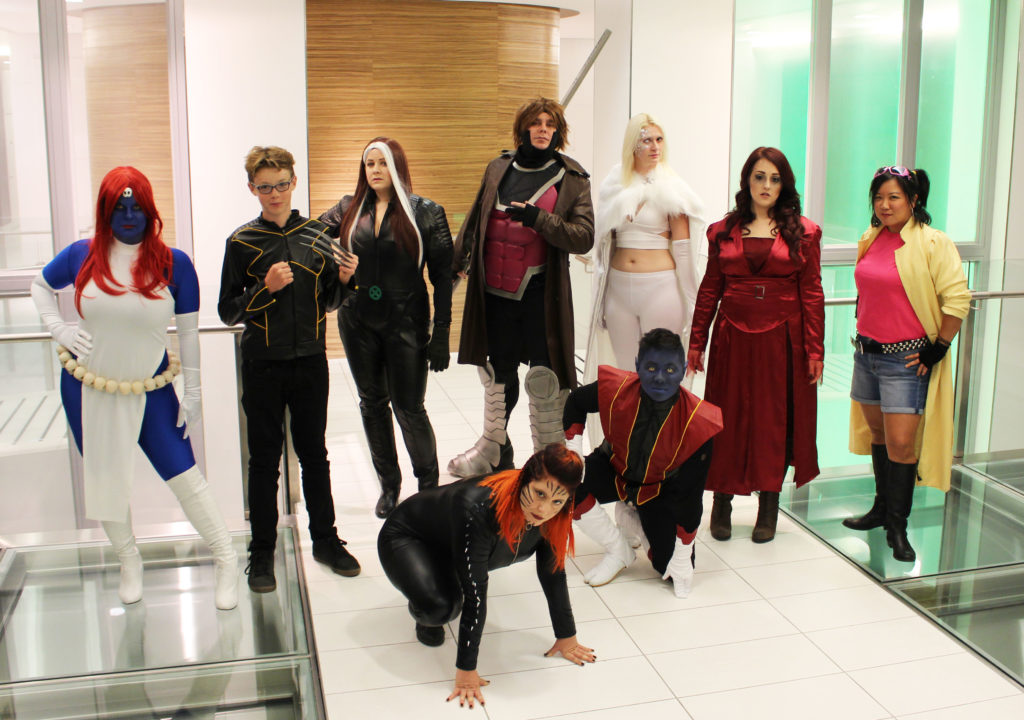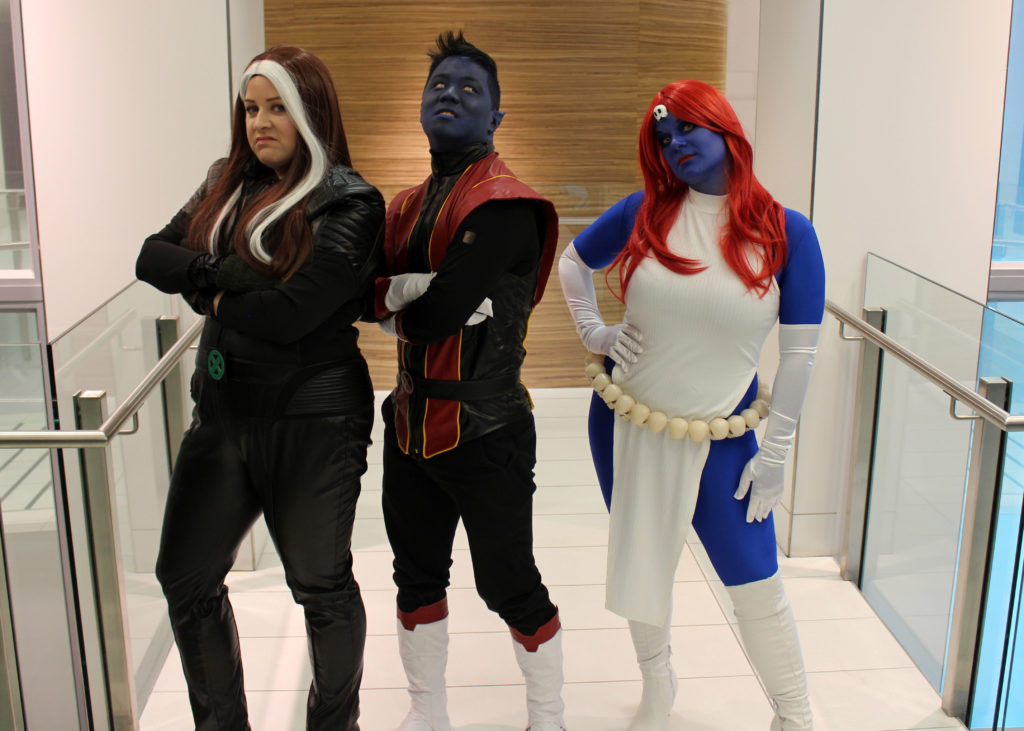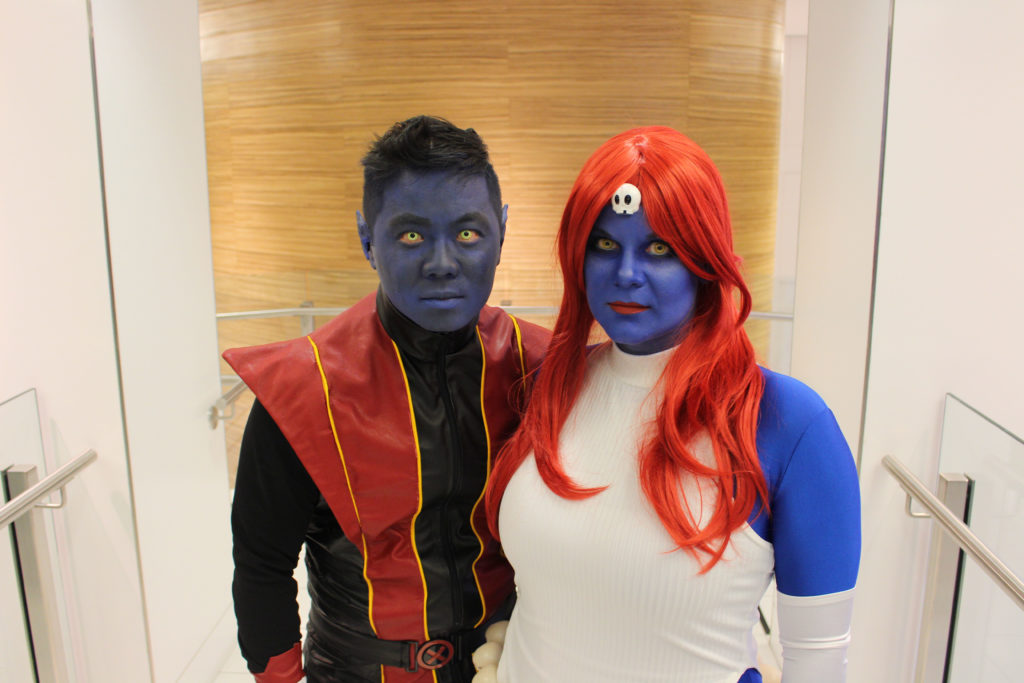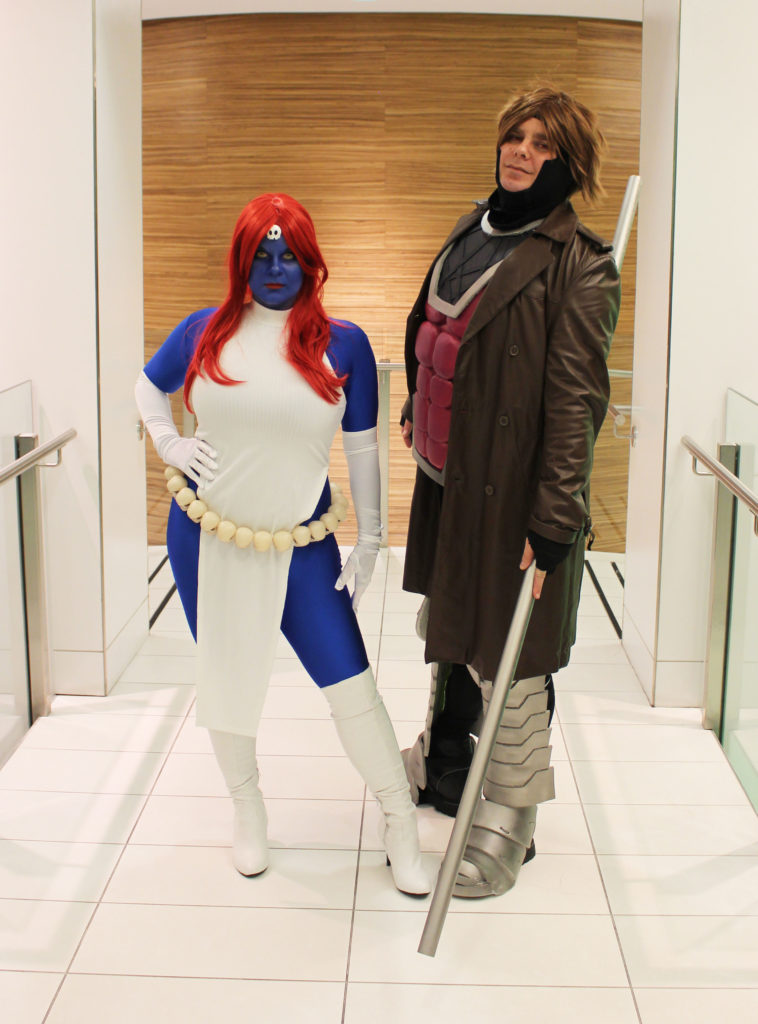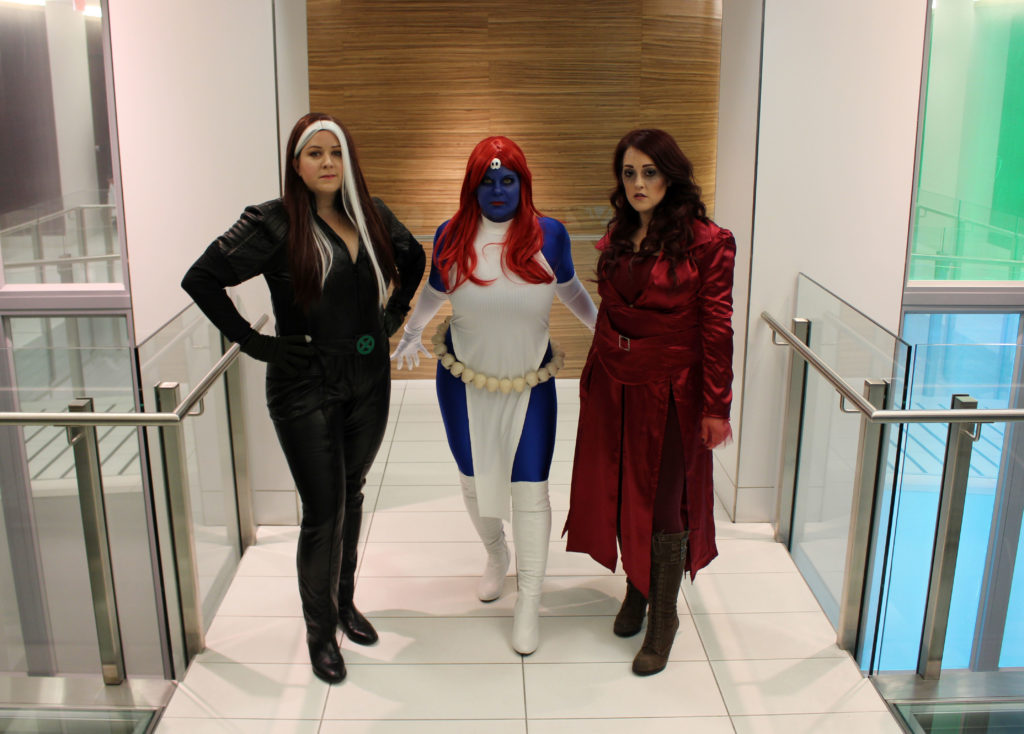 Photos from Church Street in Toronto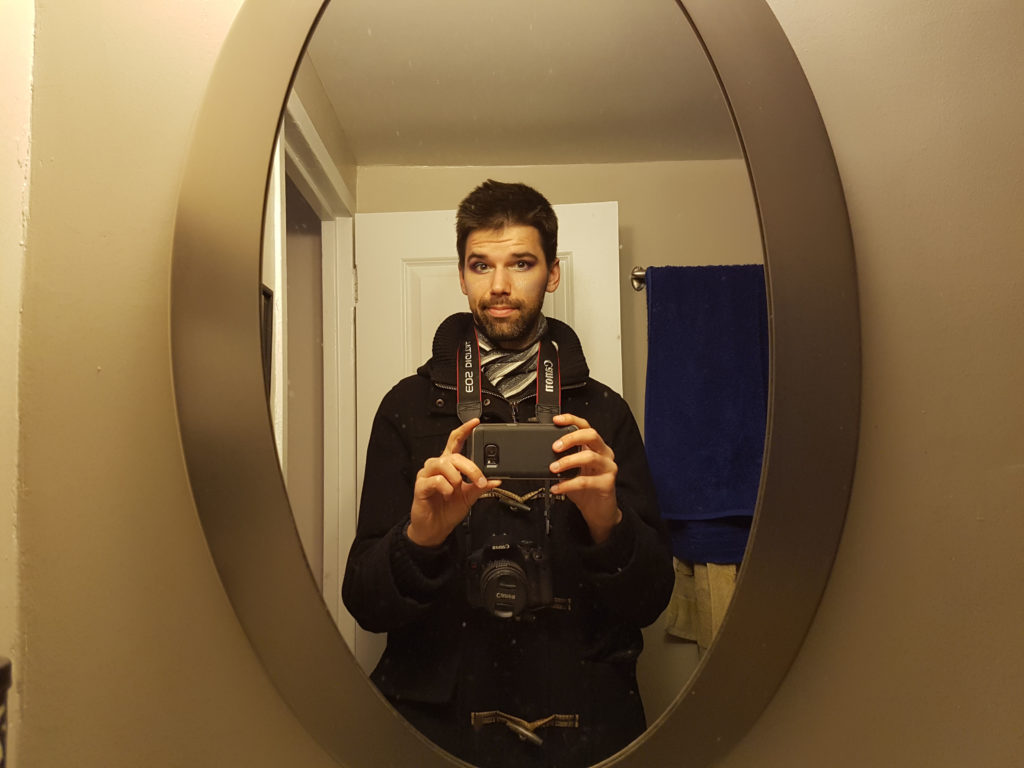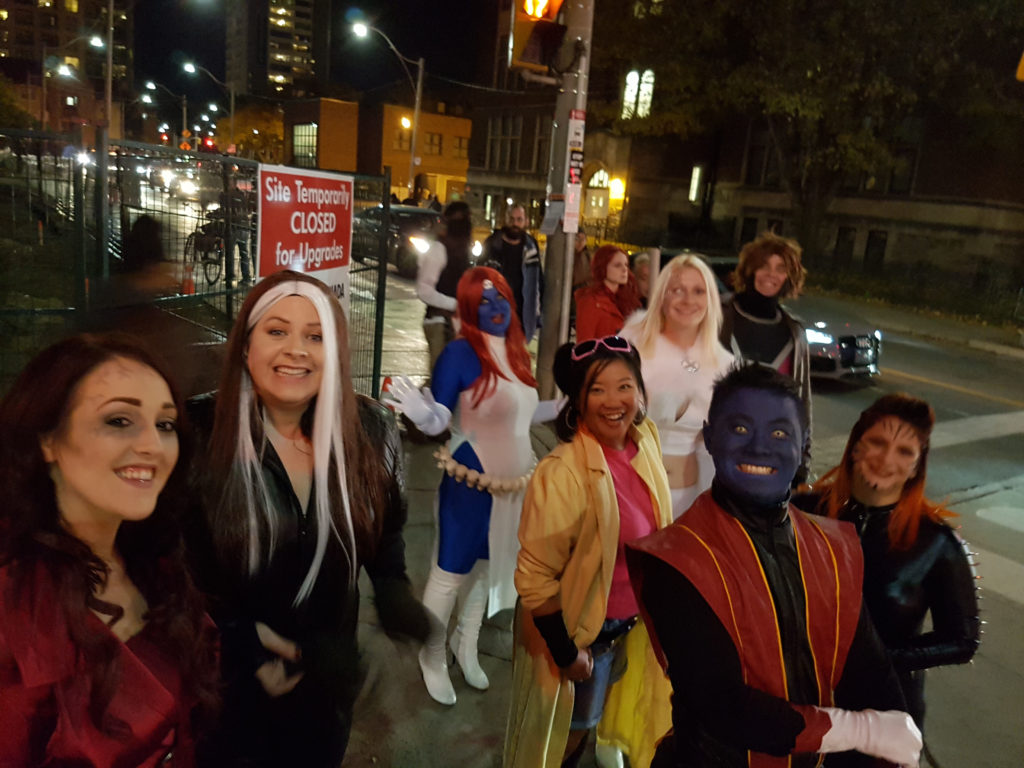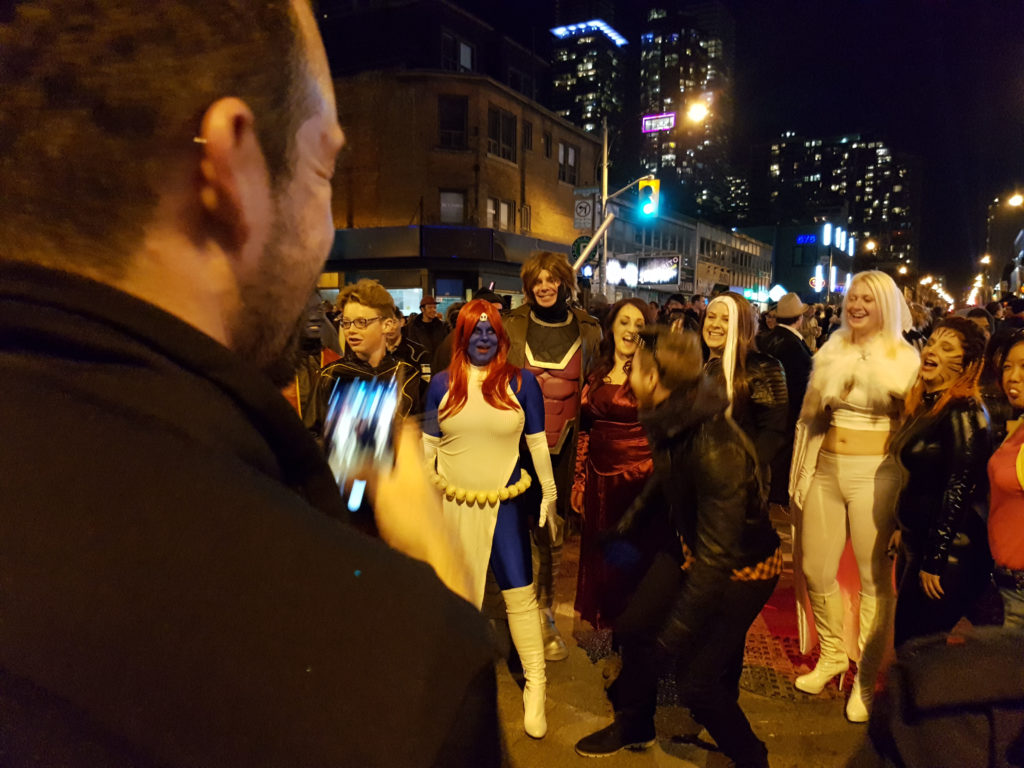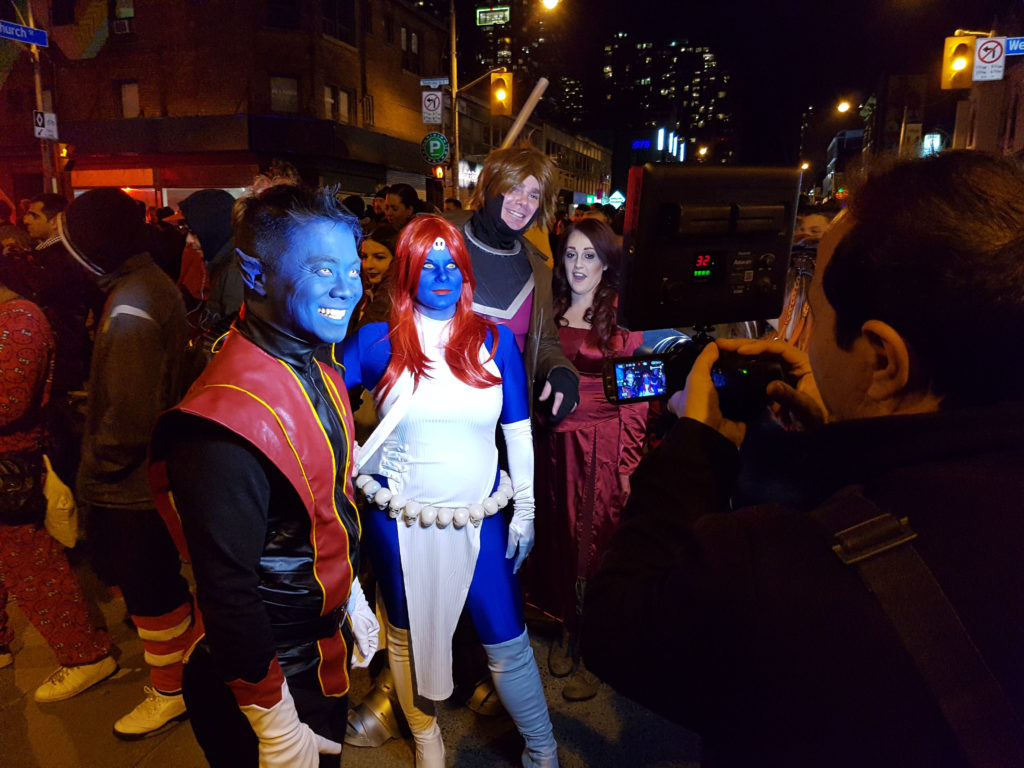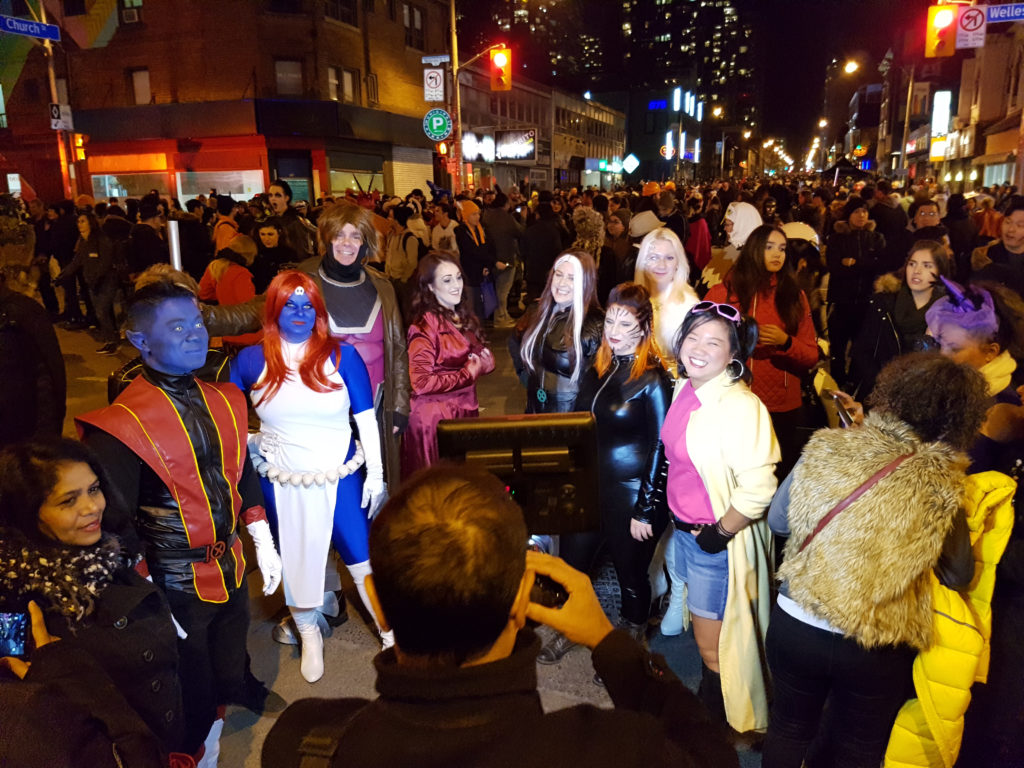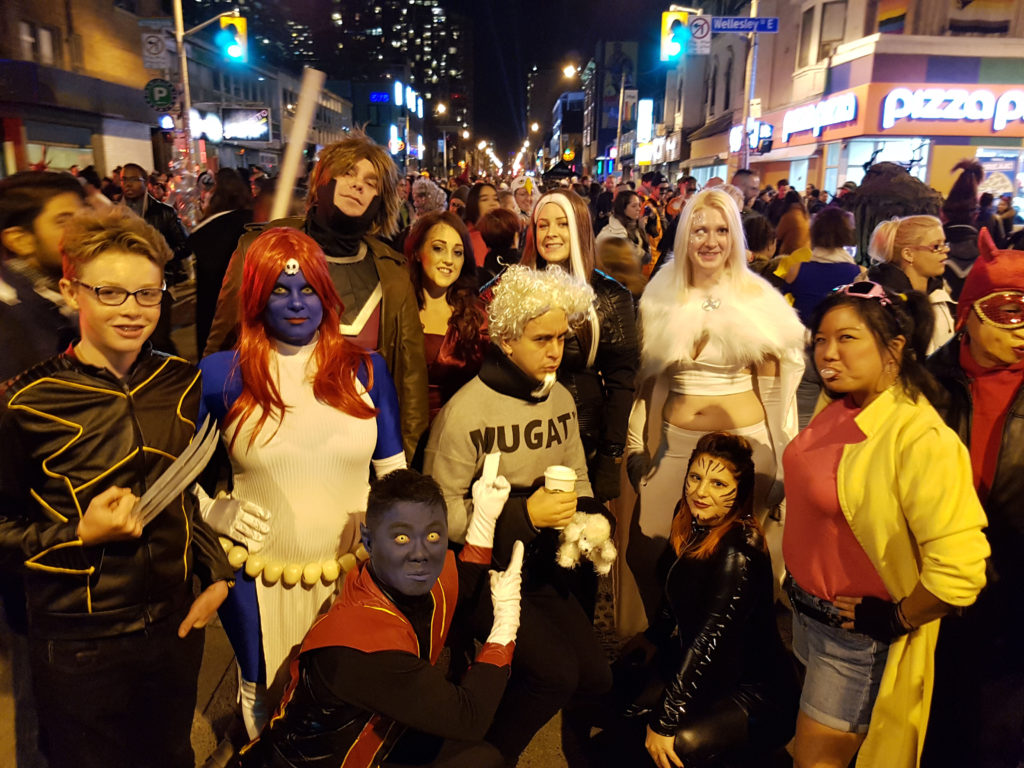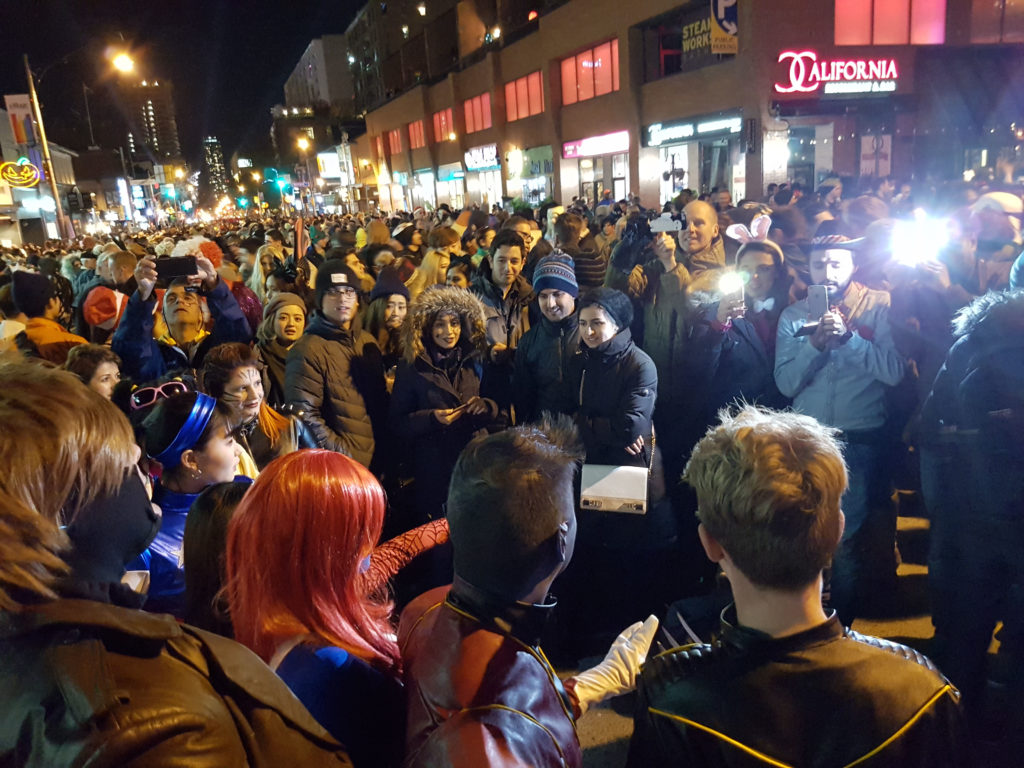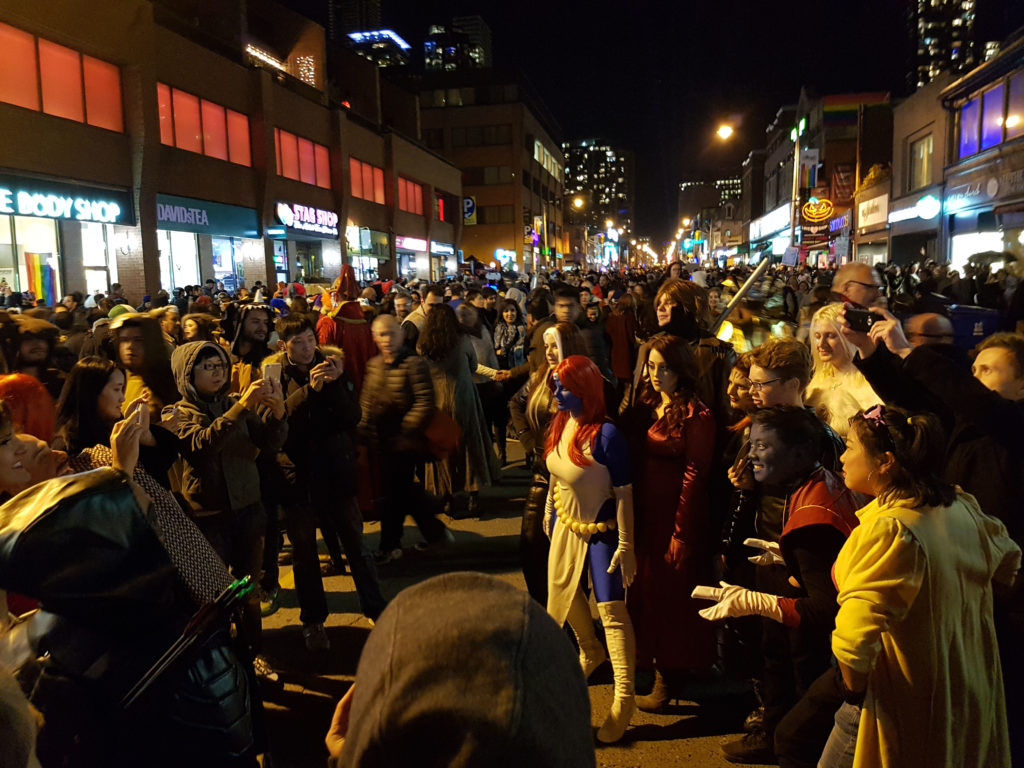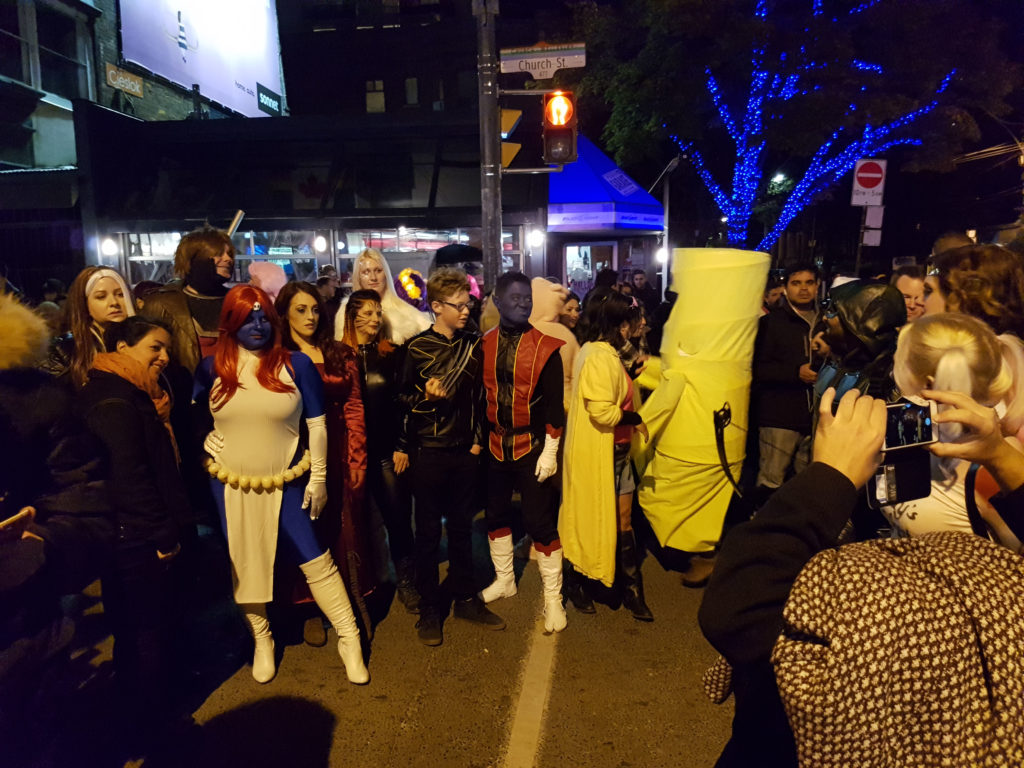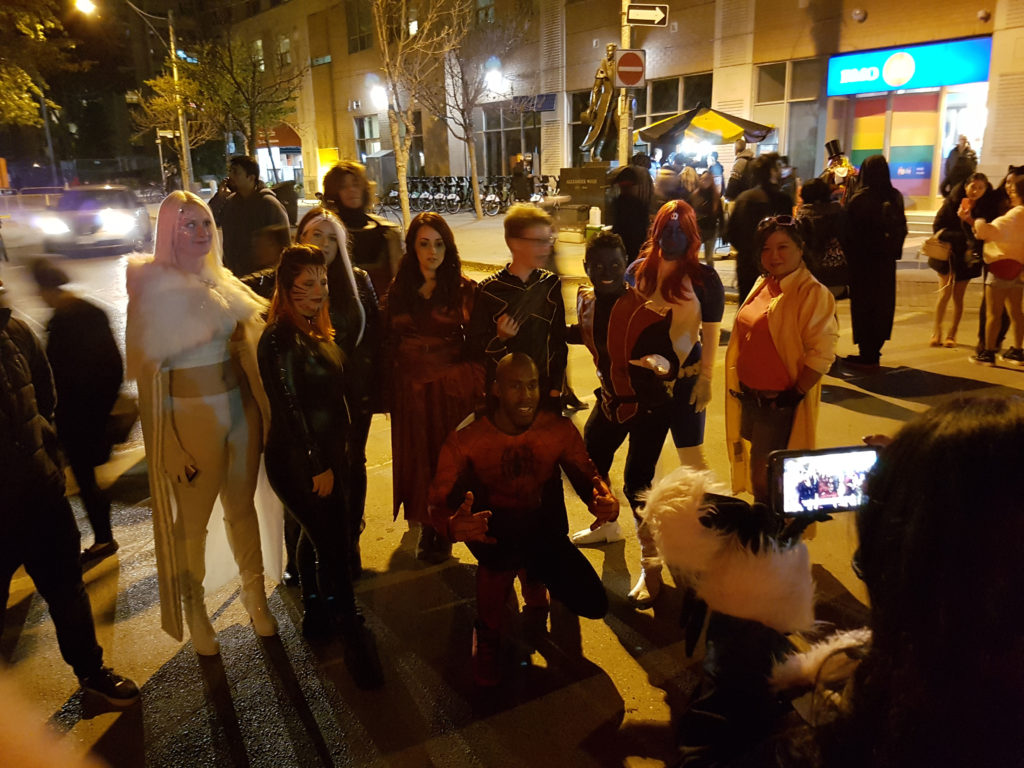 Mystique Costume + Makeup Details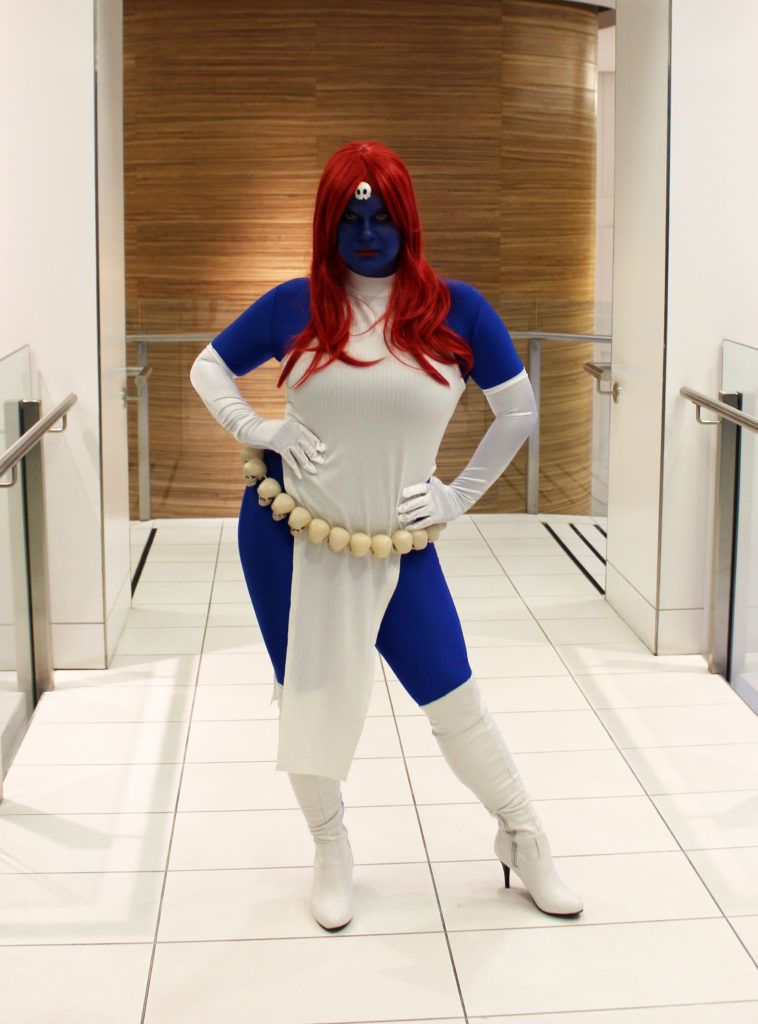 My costume itself was fairly straight forward.
I bought the boots on Ebay – I upsized since they were shipping from China and I thought they wouldn't fit me – turns out upsizing was too big in the foot, but it fit me perfectly in the legs.
I opted for a blue body suit to keep me warm and to suck all the jiggly bits in. It's a blue morph suit that I got at a party store: I cut the head off and it was good to go!
The gloves are also from the same party store.
The white tunic was actually a full length shirt/dress thing I got on Ebay from somewhere in England. It had slits down the sides which was a huge help, I just trimmed the sides in so that they tapered to more of a point in the center of the panels.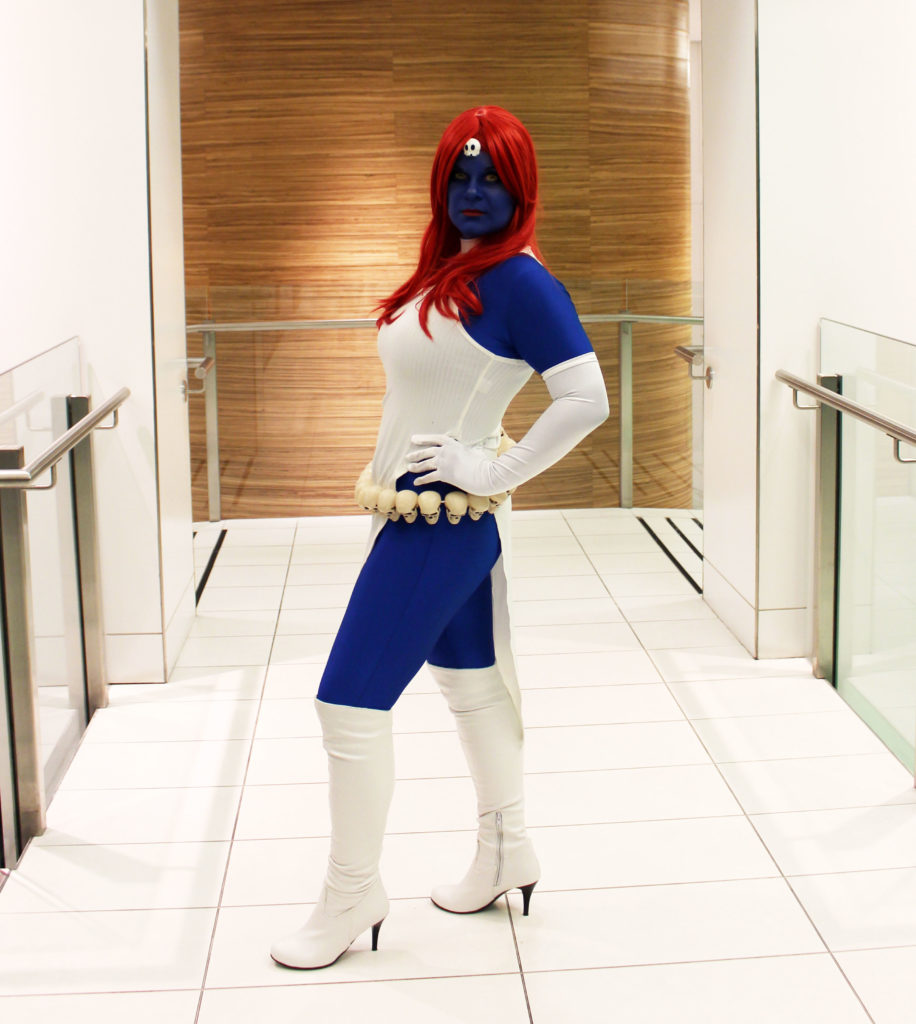 My belt is a bunch of plastic skulls that I drilled through and then strung a shoelace through them to hold them together.
The little skull on my head came from a dollar store treat that my husband found as a last ditch effort to find a small enough skull for my head!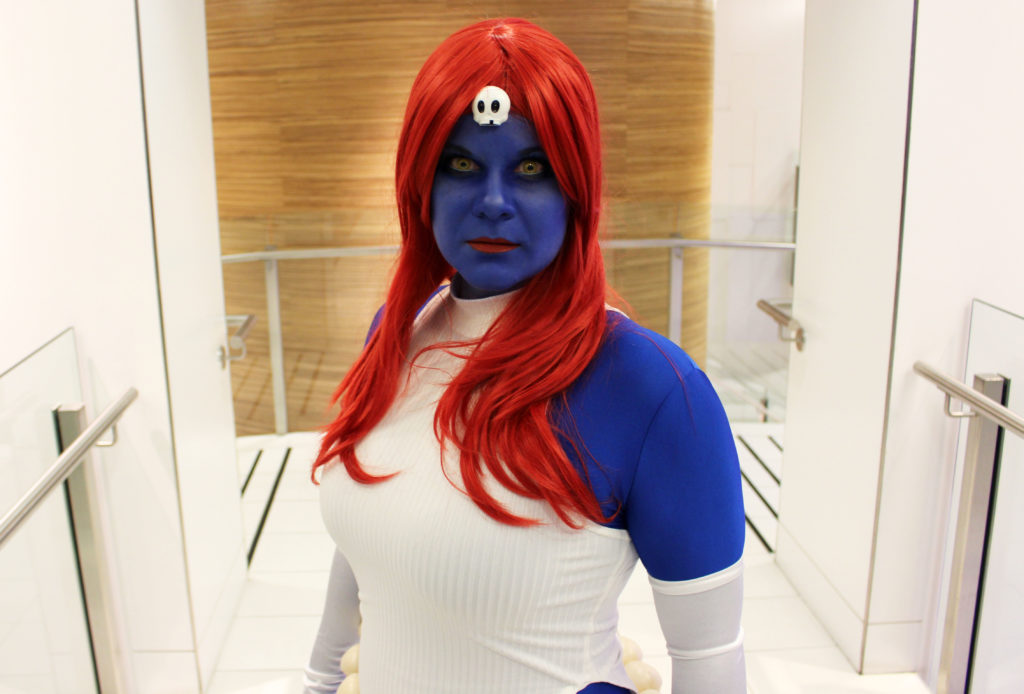 Sadly, the wig I ordered never actually arrived from China, so my wonderful friend Alison shipped me her Poison Ivy wig from last year's costume. Thank heavens for that – the wig is such a huge piece!
The contacts are from SpookyEyes.com and they were FANTASTIC. They added an incredible touch that really completed the costume. And for a complete newbie to putting in contacts, they were really, really not that bad! The ones I wore are the Glimmer Gold contacts.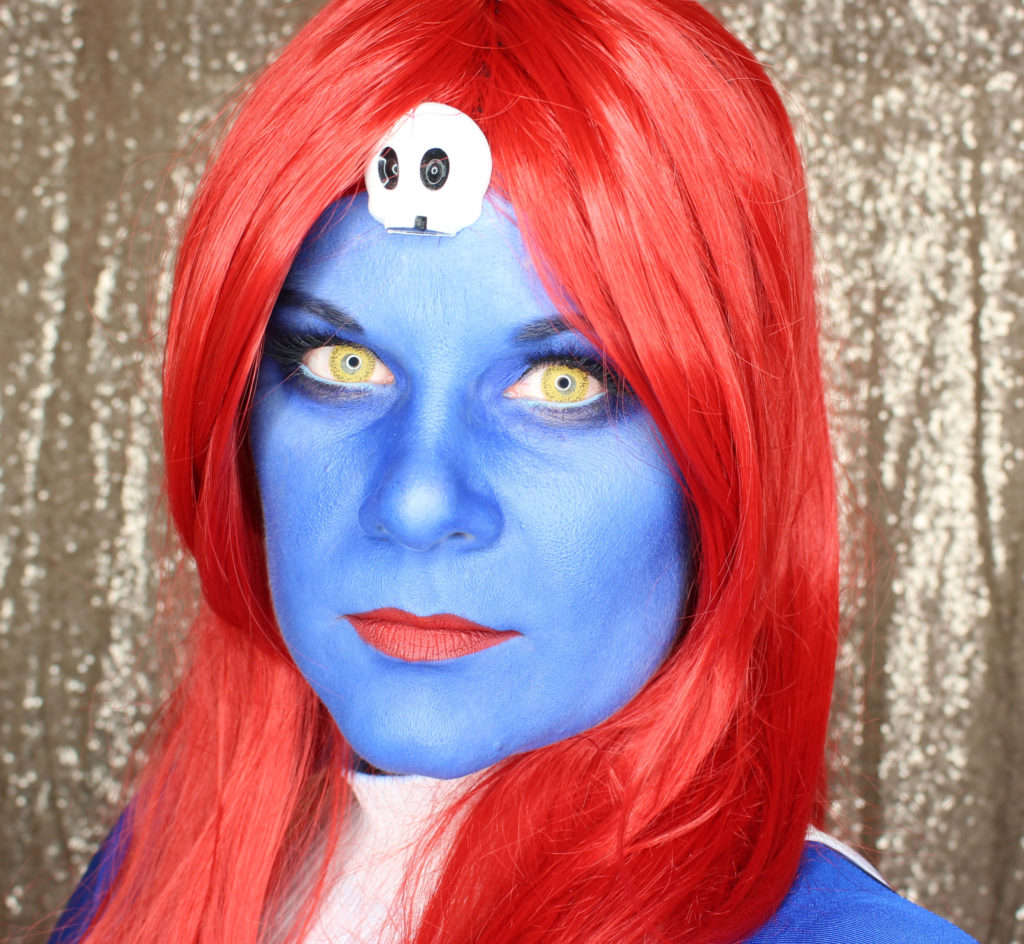 Now, on to the makeup.
I primed my face with Make Up For Ever's Smoothing Primer to make sure this base would last all evening.
I used MAC's Paint Stick in Marine Ultra and sponged *3* layers on to my skin, letting each layer dry about two minutes between applications.
I then set my entire face with a healthy amount of RCMA No-Color Powder to try to make the cream base as transferproof as possible. I let my face bake for about 15 minutes before I removed the powder.
To add dimension to my face, I went in with Sugarpill's Velocity eyeshadow and contoured with it. I also set my face with it to help keep the blue base from looking patchy.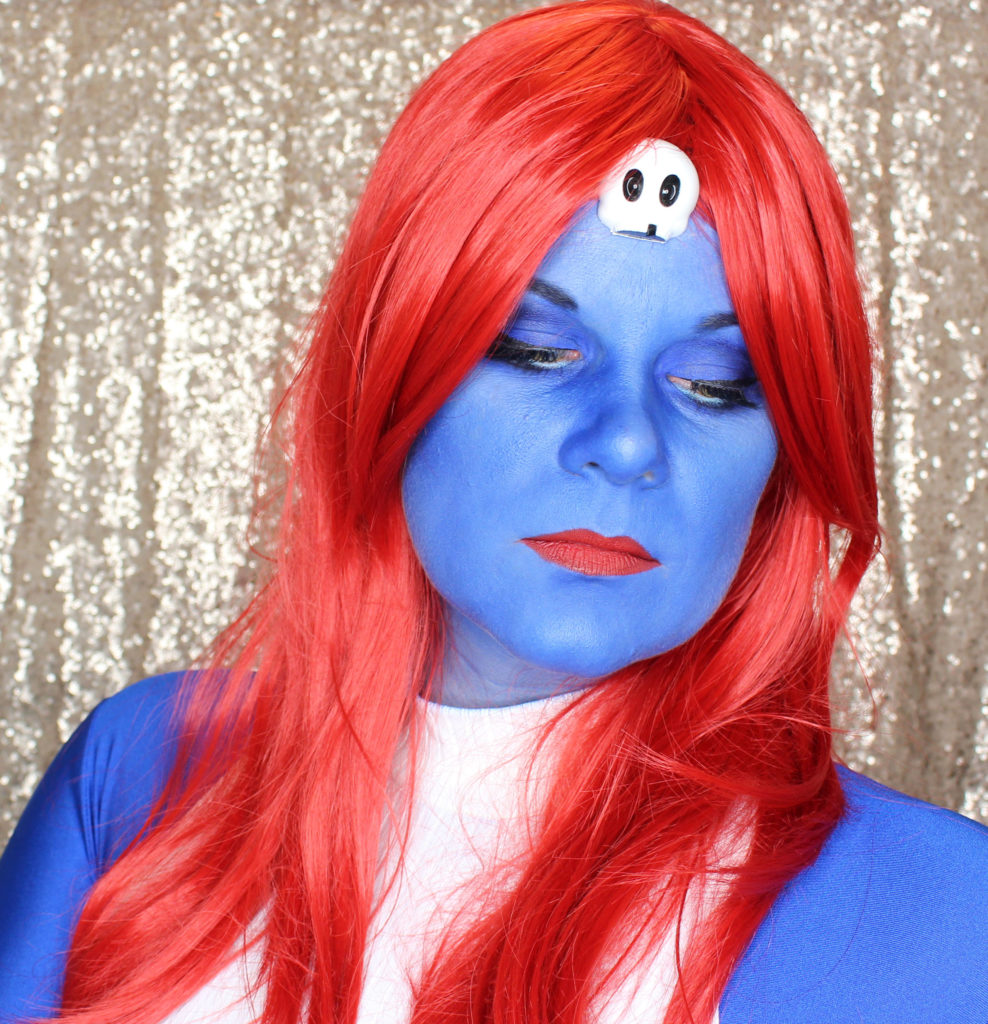 I uses Sugarpill Velocity and Sleek Ink to carve out my eyes. I also used Ink to fill in my brows.
I also used Make Up For Ever's Aqua XL Liners (M-26 and M-22) to line my upper and lower water lines. I used Kat Von D's Tattoo Liner in Trooper to create a wing, used some Urban Decay Perversion mascara and popped on a pair of Esqido Lashlorette falsies.
I used MAC's Brick lip pencil and MAC Russian Red lipstick to finish off my lips.
And there we have it! My finished Mystique look! I had so much fun this and I'm already starting to brainstorm for what we can do next!