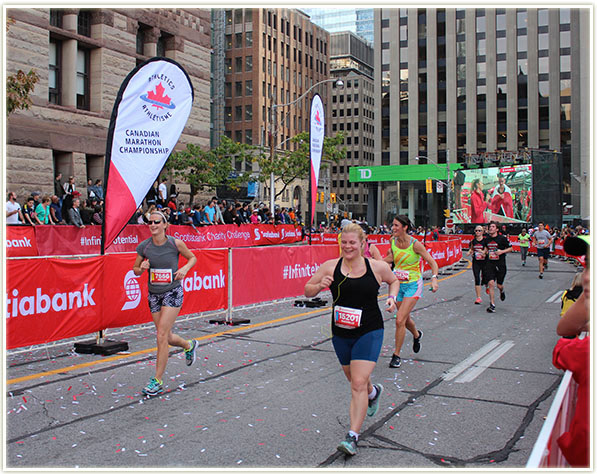 Phew! Two marathons in a month's time span meant I wasn't really sure how my body was going to react to the overexertion, but it did make for easy enough training! Instead of training two sets of half marathons routines throughout the year as I normally do, I managed to squash it all into one. I ran the Blackmores Sydney Running Festival back in September, and the Scotiabank Waterfront Marathon event was only five weeks after that race!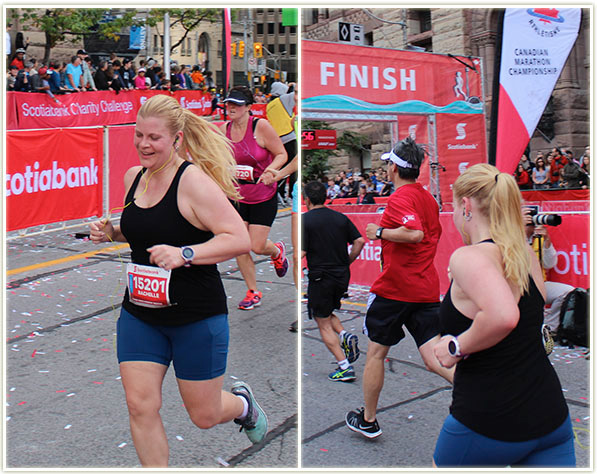 I like the Scotiabank Waterfront Half Marathon course because it's one of the flatter ones out there. The only real uphills are at the start (which is fine, because you're only really getting started then) and then the last kilometer or so of the race is a very slight incline. Of course, since it's at the end of the race, it feels like one hell of an uphill battle. However, this year it didn't feel as strenuous, and I think a large part of that is because I just run the quite hilly half marathon in Sydney, Australia.
As I've done in the past, I opt to do the Scotiabank Charity Challenge for this race. It's kind of a unique structure for the race. What you do is pay the entry fee, but then sign up to raise funds for a charity. The goal is to raise a minimum of $200 for your charity of choice (this year I chose the YMCA of Toronto) and then you'll get your race fee refunded. My goal is always to raise about $500 since I feel like that's a decent amount of cash for charity, but it also gives me and two guests access to the Scotiabank VIP tent where my guests can watch me finish up the race. Not only is the VIP quite large and roomy with plenty of chairs and tents set up in case it rains, but it's also fully catered. There's water, juice, Gatorade, muffins and *amazing* grilled salads that you can grab to eat. In the end, I raised $610 and I was so, SO happy with that as I think it's the most I've raised so far.
Anyway, back to the race! Since I've done this race a few times in the past (see my race recaps from 2014 and 2015), I don't have a whole lot to add about the course. The volunteers are always helpful, the kilometer markers are huge and easy to read and there's gel packs provided around kilometer 12 in case you didn't bring your own.
The only thing that was weird this year was that I read a number of spectator signs that were actually pretty condescending/petty. And honestly, I was really shocked. The spectator signs are one of the things that really keeps me motivated to keep running all 21.1 kilometers and when you see one that's just kind of passive aggressive, it really leaves you with a bad taste in your mouth. I saw one sign say "You're the slowest runner yet", and I don't know if that was supposed to motivate me to run faster, but this person was placed within the first two kilometers of the race when everyone is feeling pretty fresh and pumped up. I wasn't impressed. There was another one that was actually worse than that, and I wish I could remember what it said, but it left me with such a sour taste in my mouth. Race signs are for encouragement, or tongue in cheek jokes, don't be condescending to runners – they're out there busting their ass while you're standing on the sidewalk. For the most part, the signs were lovely and encouraging, so it's not to say that every sign was bad, it's just that these ones really made me go "wtf were you thinking when you wrote that?"
ANYWAY, one thing Scotiabank changed up this year was add in a huge screen in the last three kilometers with video clips of people actively encouraging runners to keep pushing. It feels slightly dumb to say it because it's not like I recognized anyone in those clips, but they were really effective at keeping my motivation up. Half marathons really break me down emotionally, and any kind of positive reinforcement to keep on moving is HUGE!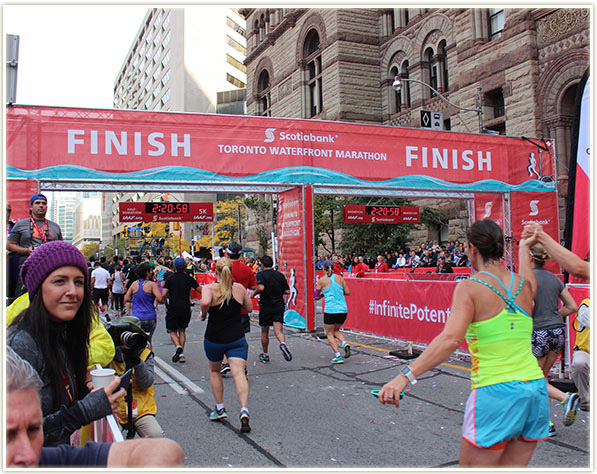 Of course, there was another really emotional piece along this race course as well. If you're involved in Toronto's running scene in some capacity, you may be aware of Ed Whitlock. To keep it brief, he was a consistent runner but he died this past year at the age of 86. The year before he died, he ran that Scotiabank Waterfront MARATHON in three hours and 56 minutes! He is officially the oldest person to run a marathon under four hours. And when he was in his 70s? He ran a marathon in under three hours! It's just absolutely mindboggling to think of that kind of pace at those ages. I can't even do those kinds of paces and I'm only 34!
Sadly, Ed died in March of this year to prostate cancer. He is fondly remembered by the running community – so much so that they put a pace bunny up with his marathon time at age 85 (3:56:34) and I saw that pace bunny constantly along  my route. Of course, they split off to go do the full marathon, but seeing that pace bunny with the "ED WHITLOCK 3:56:34" sign was extremely motivational.  It was a good reminder that even when I'm frigging tired and don't want to keep running, someone more than double my age was pushing harder and going faster. I hope they keep that pace bunny up for years to come – it was a really, really lovely touch.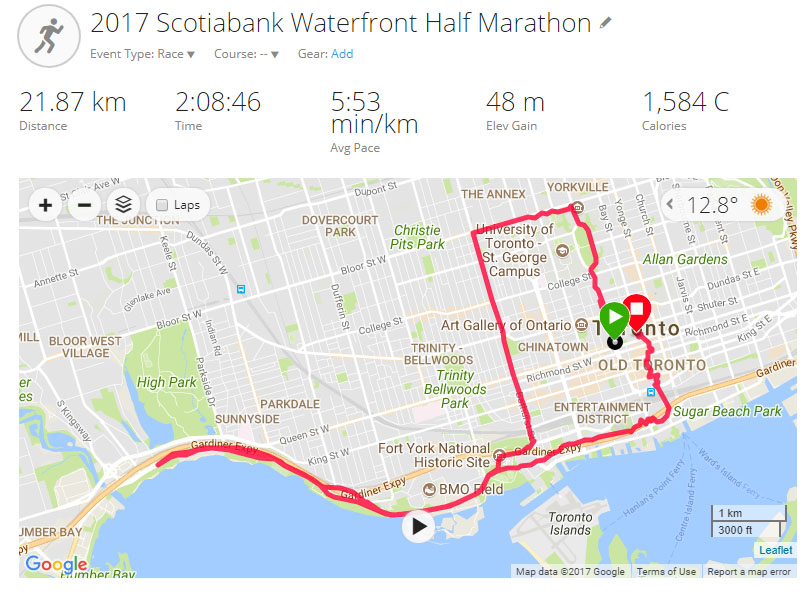 So in the end, I was faster than my Sydney Running Festival pace, but not by a whole lot. I was slower than my fastest race, but not by a whole lot. My half marathons vary between 2:07 and 2:09 and for that I'm happy since it's a pretty consistent pace. I say this every time, but I would like to get under the two hour mark… but I really don't think I have it in me to do the training necessary to get there. Ah well, maybe one day I'll have the motivation!
Race Results
Finish Time: 2:08:51
Pace: 6:06 per kilometer
Overall placement: 4966/9806
Age group placement (Female 30-34 years): 311/769
Gender placement (F): 1893/5006