Looking for a bit more of a metallic sheen in your lip colour? essence has released eight lipsticks in a range they've called "Metal Shock". Metallic lips are one of those things that kind of comes and goes in and out of fashion, and it's really nice to have an option at the drugstore that you know isn't going to break the bank.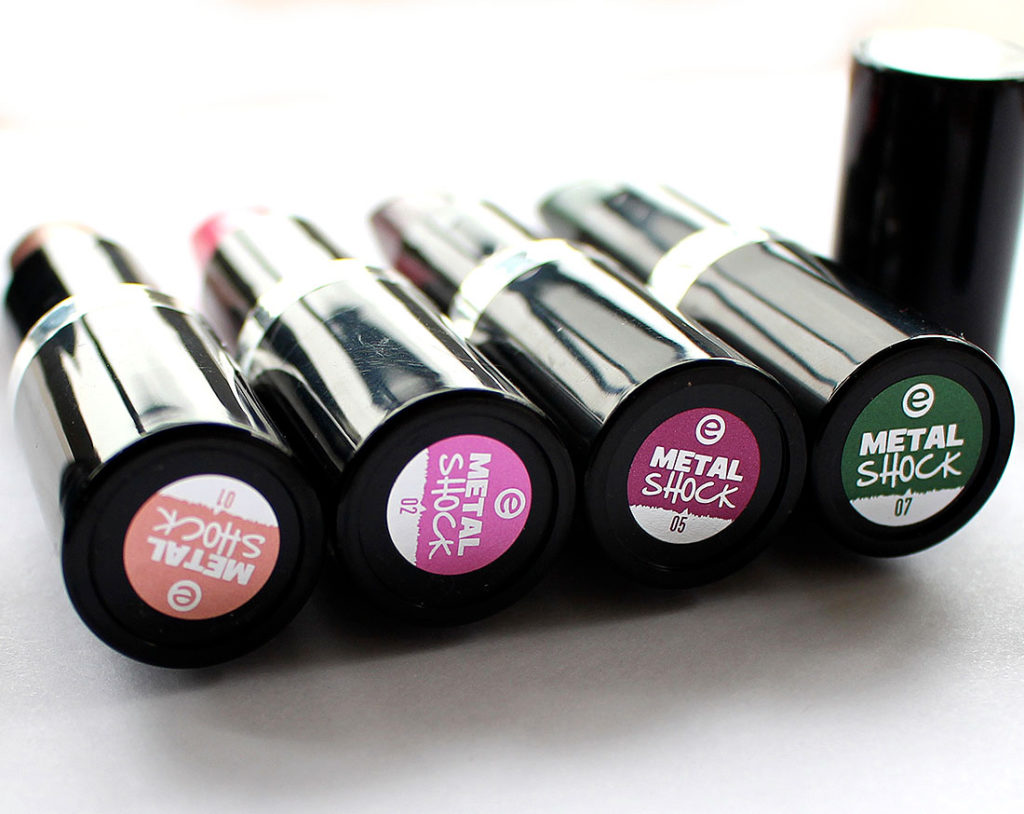 essence says that these are "creamy lipsticks [that] let the lips shine in intensive wow-colours with a metallic effect." They are very easy to apply (they've got a lot of slip to them straight out of the tube) and the colour impact is STRONG. You will find that some of the shades have a bit more of a metallic effect compared to the others.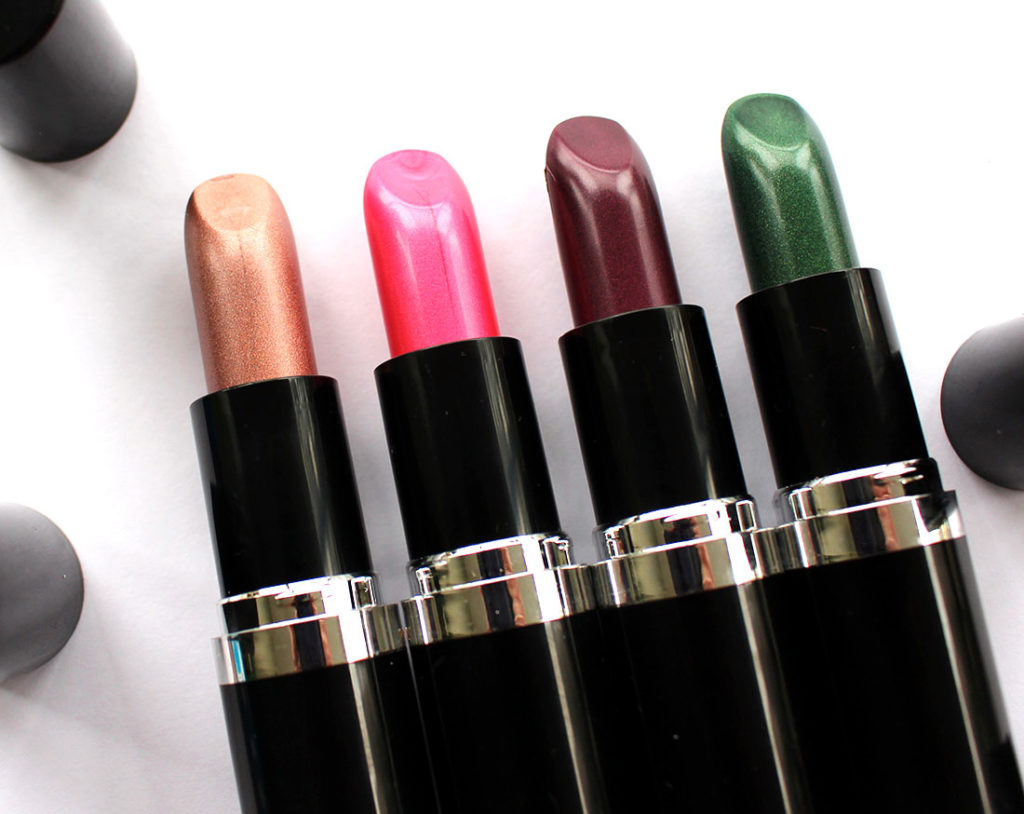 I have four of the eight shades available, and my shade selection shows kind of what the range has to offer: some more "normal" colours (the pink, the deep burgundy), as well as some "out there" shades (the rose gold and the green). There are a teal, a gold and more pinks available as well!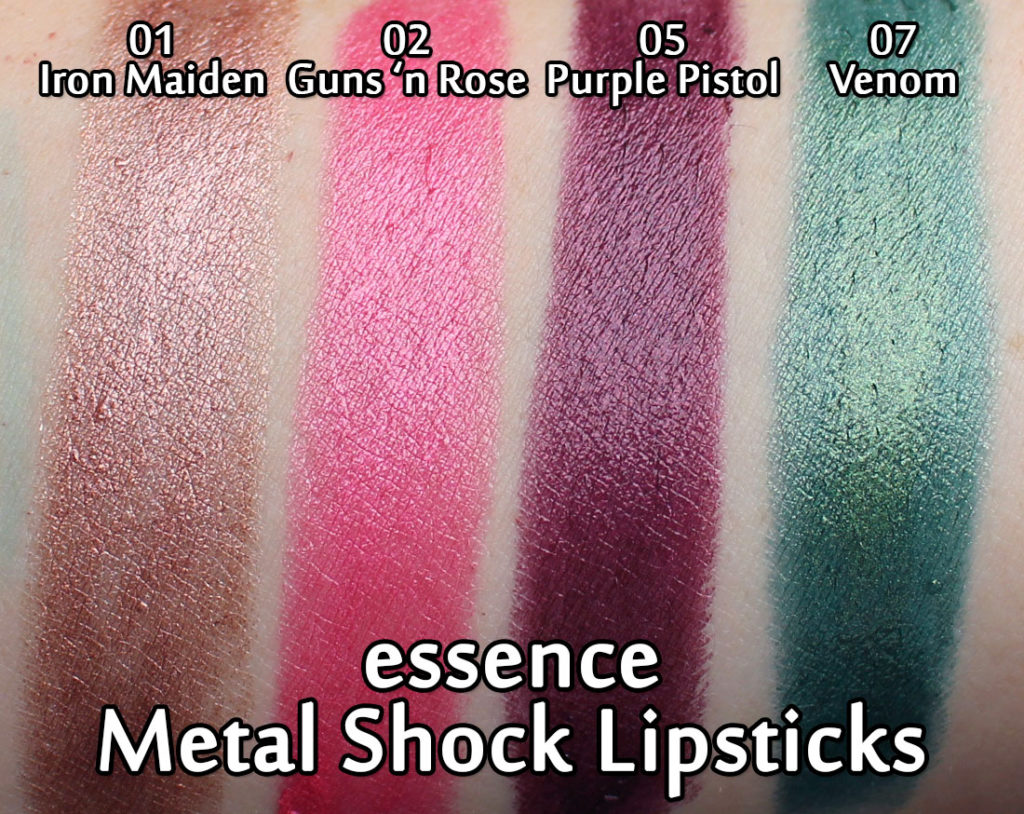 I think the more unique shades – Iron Maiden and Venom – actually have more of a metallic sheen to them in comparison to the pink shades. Which isn't to say the metallic-ness isn't there, but I think it shows how some shades can display more of a metal edge than others.
essence Metal Shock Lipstick Swatches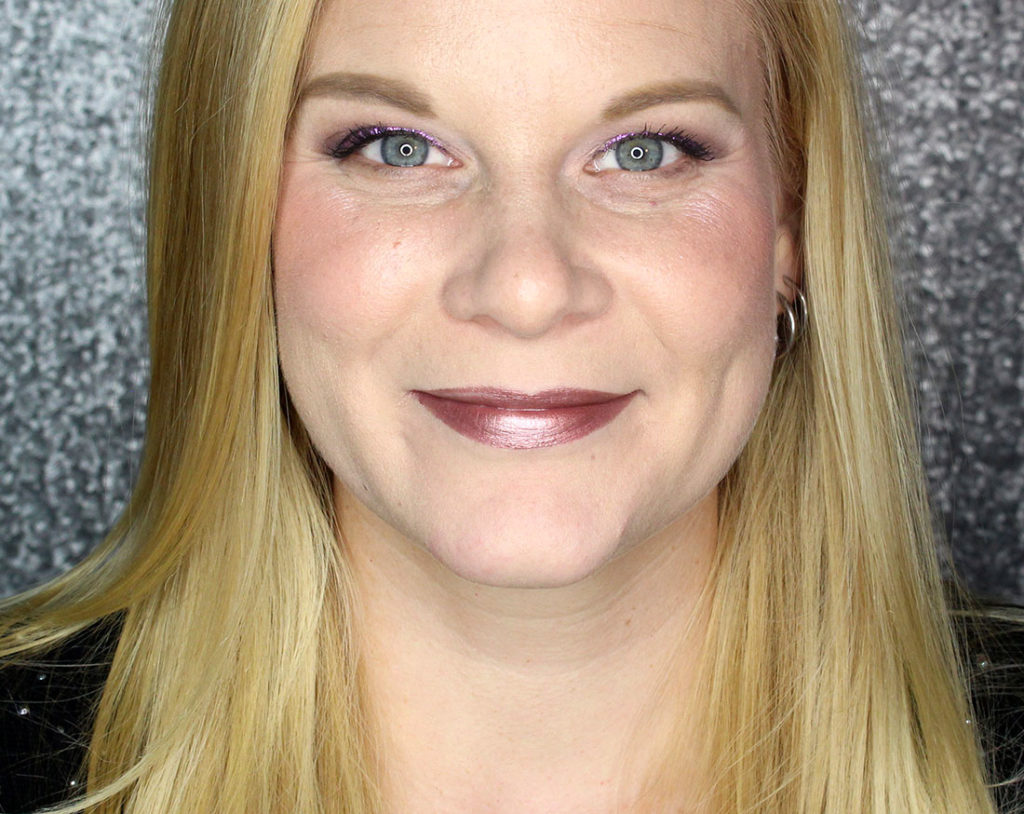 Iron Maiden is my FAVOURITE colour out of the lot I tried. It has this incredibly molten, metallic look to it that just utterly *gleams* on the lips. It looks like a foiled liquid lip colour and I am in LOVE!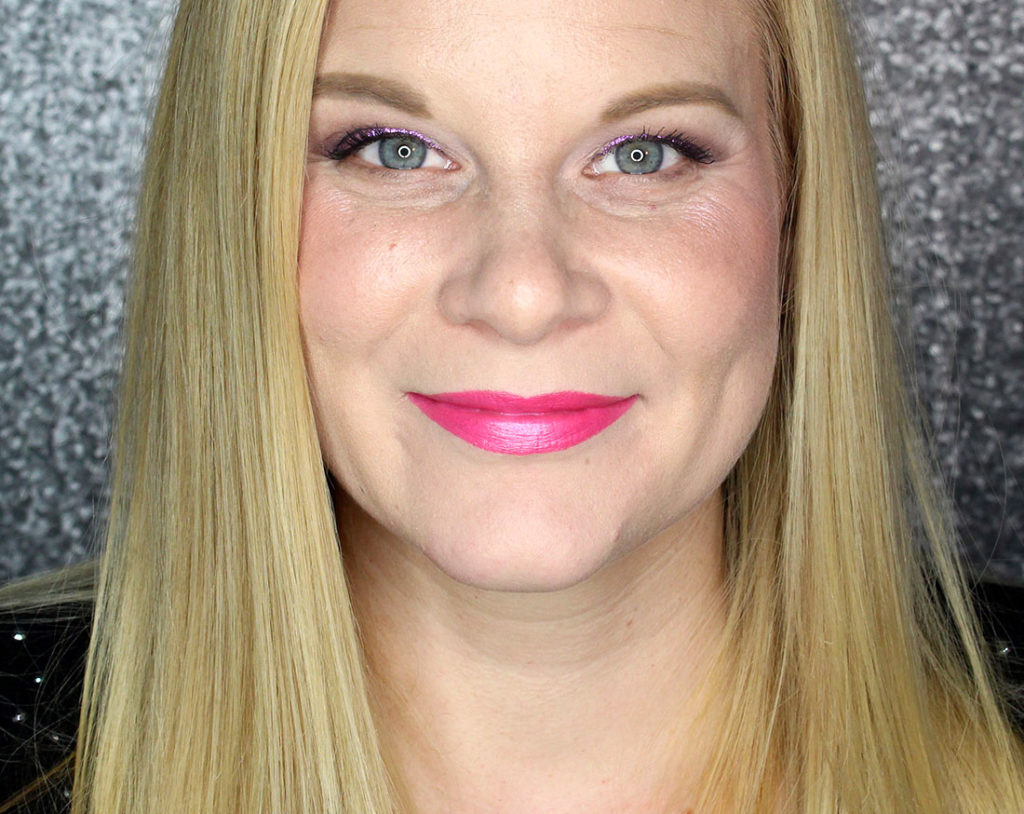 Pink is just not a colour I'm drawn to, but there's no denying the brightness of Guns 'n Rose!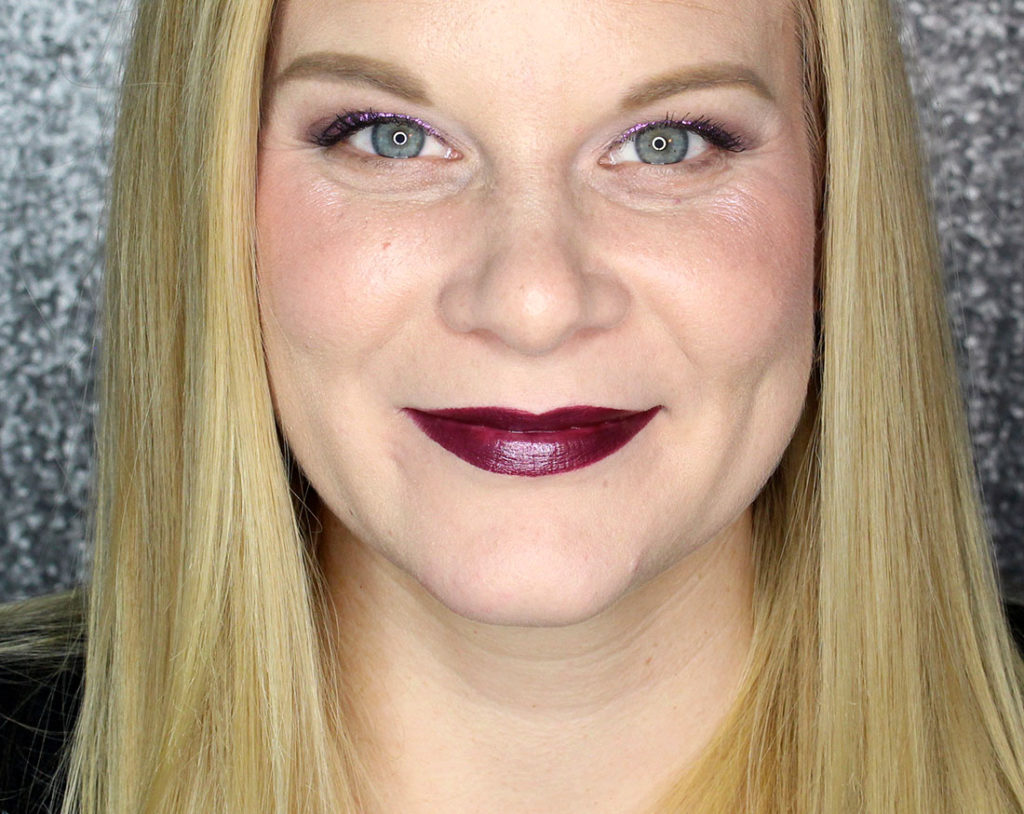 Perhaps the most "normal" shade out of the lot, Purple Pistol is a lovely burgundy with a hint of metallic sheen. Slightly patchy on application on the inner rim of my mouth.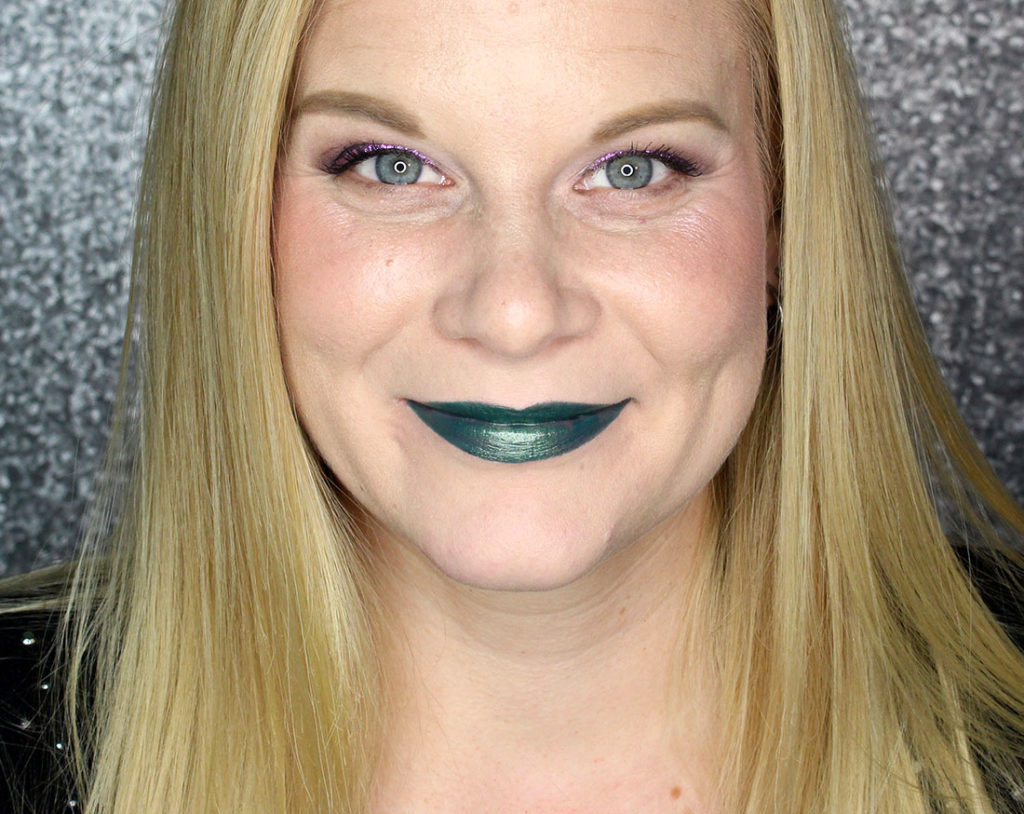 Venom is so much fun to put on, and dare I say… almost wearable? Maybe I only say that because I've gotten used to wearing odd coloured lips, but I really think this is quite beautiful!
Final Thoughts
At $4.99 USD per lipstick, the essence Metal Shock lipsticks are an inexpensive way to try a more unusual lip colour that you may not have in your collection. The colours applied and wore smoothly, but since they do have a lot of slip to them, you may notice some wear and tear showing on the outer corners of your mouth. This is a place I'm pretty susceptible to lipstick migration, so I'd suggest a lip primer or lip pencil to help keep the colours in place. That being said, that doesn't detract from the appeal of these colours for me – I think the Metal Shocks are a great product at a wonderful price point. If you're looking for something truly unique – grab the shade Iron Maiden. Outside of mixing pigments with gloss, I've never seen a lip colour like this before. It's gorgeous and oh-so-perfect.
The essence Metal Shock Lipsticks can be purchased at ulta.com for $4.99 USD each.
The products featured in this post were sent to me for consideration. Post contains affiliate links.