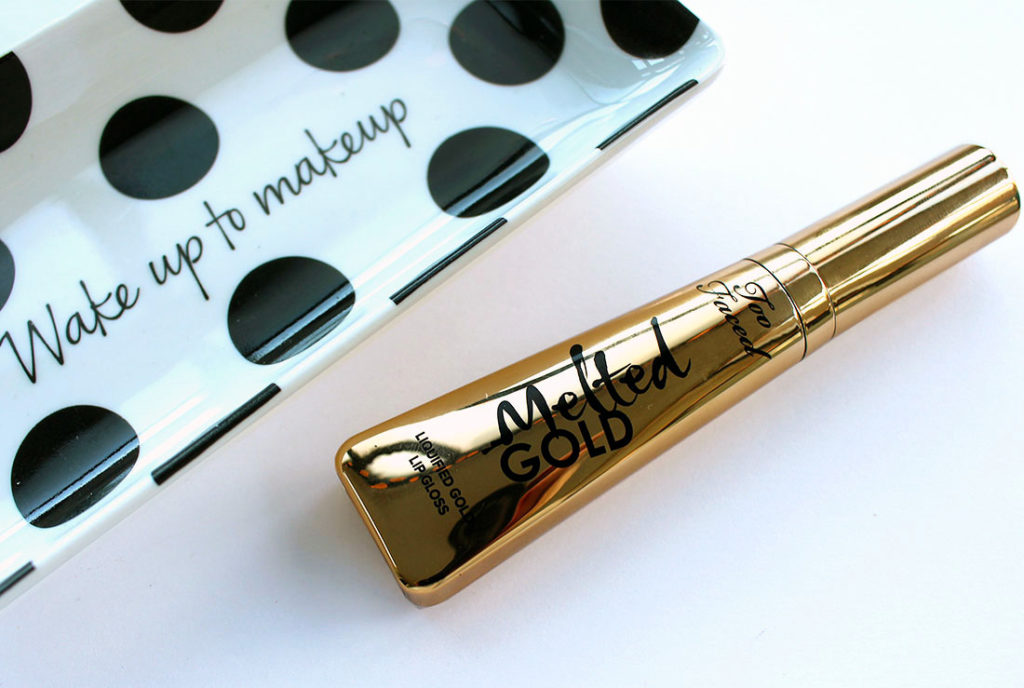 Alongside the amazing release of the Too Faced Chocolate Gold palette, we saw a single item come out that I hadn't been expecting: a Melted Gold Lip Gloss!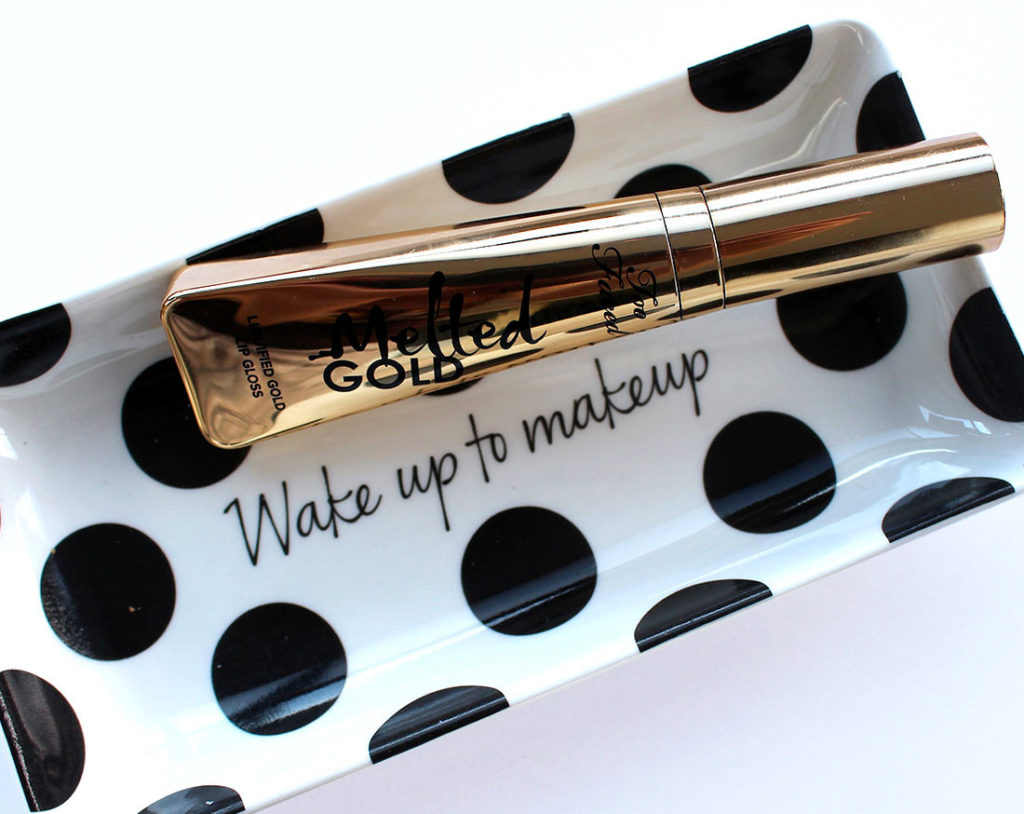 I had been so amped for the release of the Chocolate Gold palette (see my collection try on video here) that I hadn't stopped to consider they'd make it a whole collection! So when I saw this product previewed shortly before the collection launch I was astonished – it was one of those items that kinda takes your breath away just because it was so unexpected.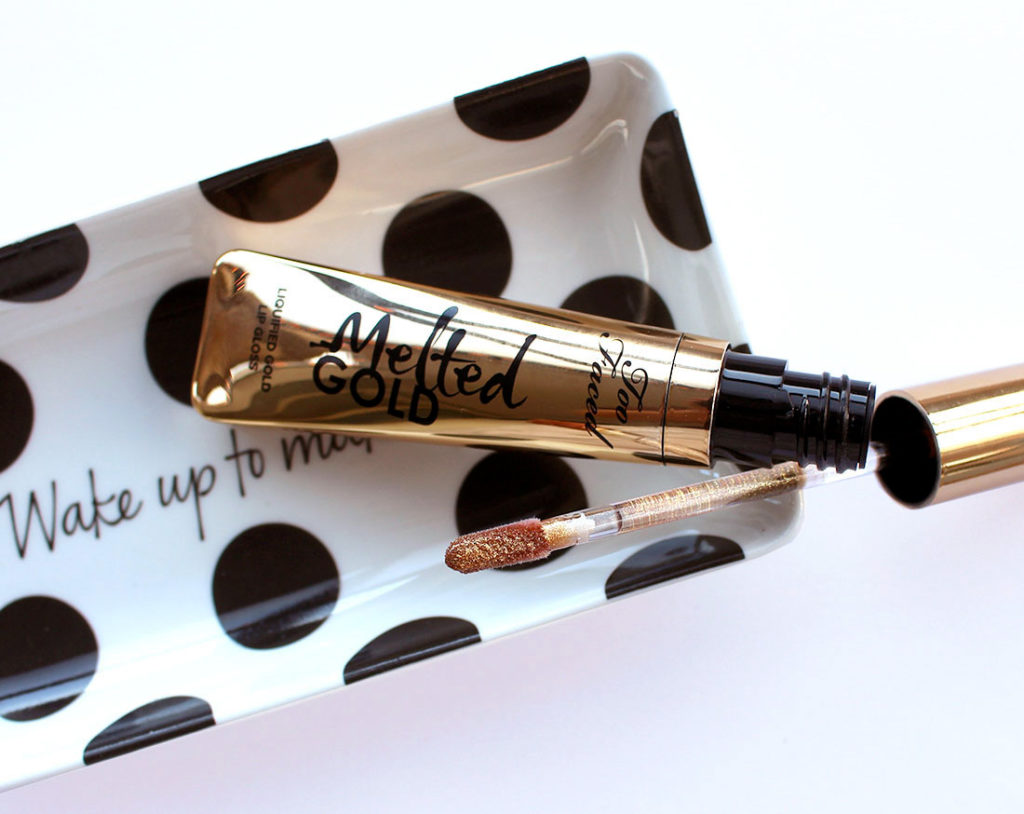 Following along in their Melted Matte and Melted Latex packaging, the Melted Gold Lip Gloss is more similar to the Melted Latex in terms of application. The product, however, does not have that latex-like glossy sheen, but more of a pigmented gloss shot through with glitter shimmer.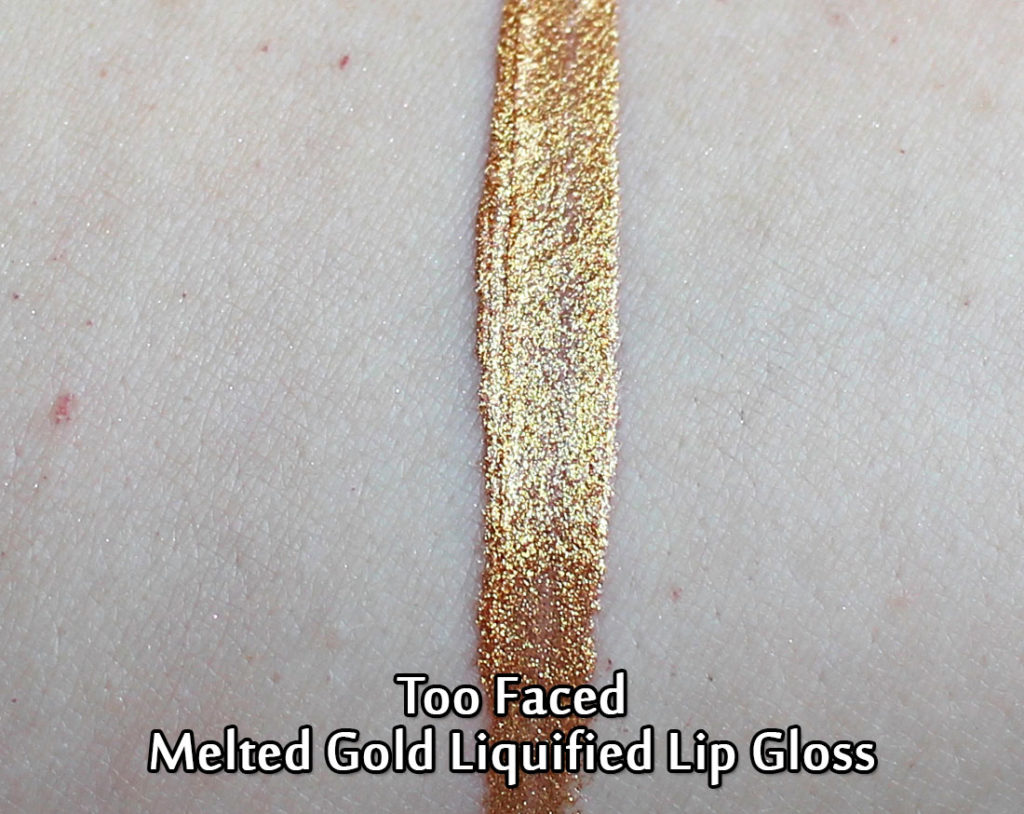 I know when I say "gloss", I tend to think of something a bit more translucent. And while there is that transparent edge to the product, you can definitely see from the swatch above that this is an *incredibly* pigmented product. More than I would ever expect any gloss to be! Also, don't let my comment about glitter in the product scare you – it's neither chunky nor going to fall off your lips. It's more a fine particle shimmer… except there's a ton of it suspended within the base of the gloss.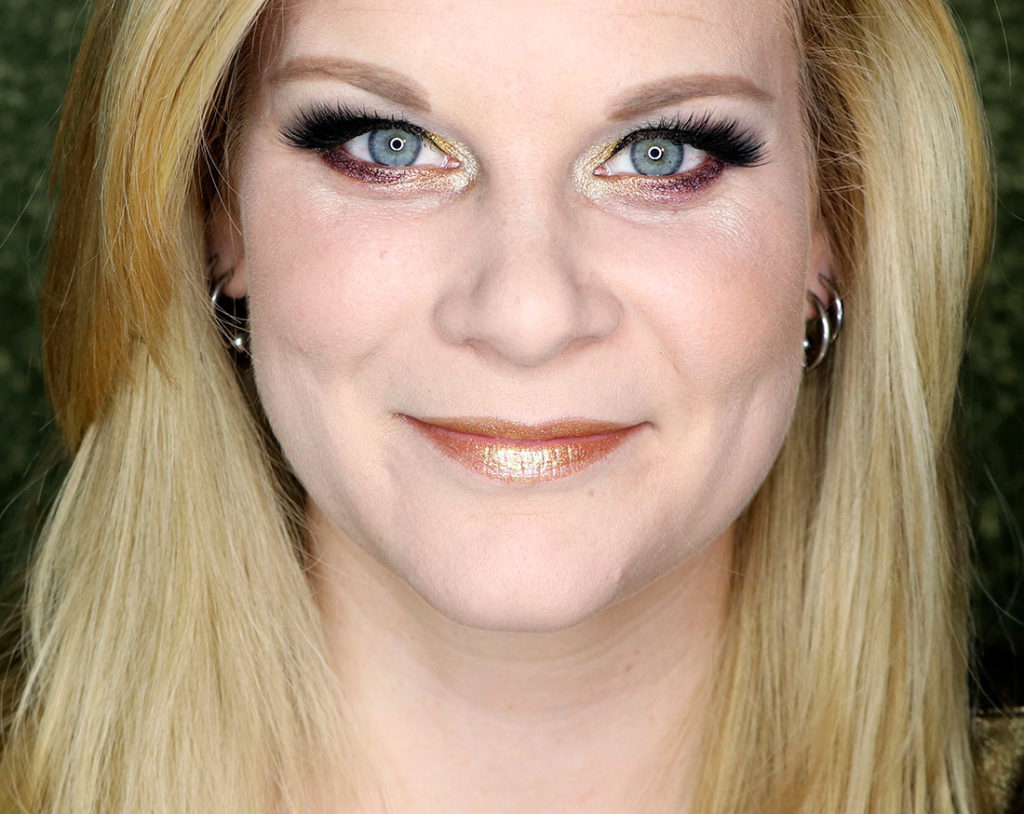 Over top of my naked lips I feel like the colour is STUNNING. I had no concept that a gold lip gloss would be something that I was missing in my collection as a standalone product. I had thought that I would only wear this on top of a red lipstick to give it some oomph – not wear it by itself! But now that I've seen what I look like with gold gloss on… well… I'm enamoured!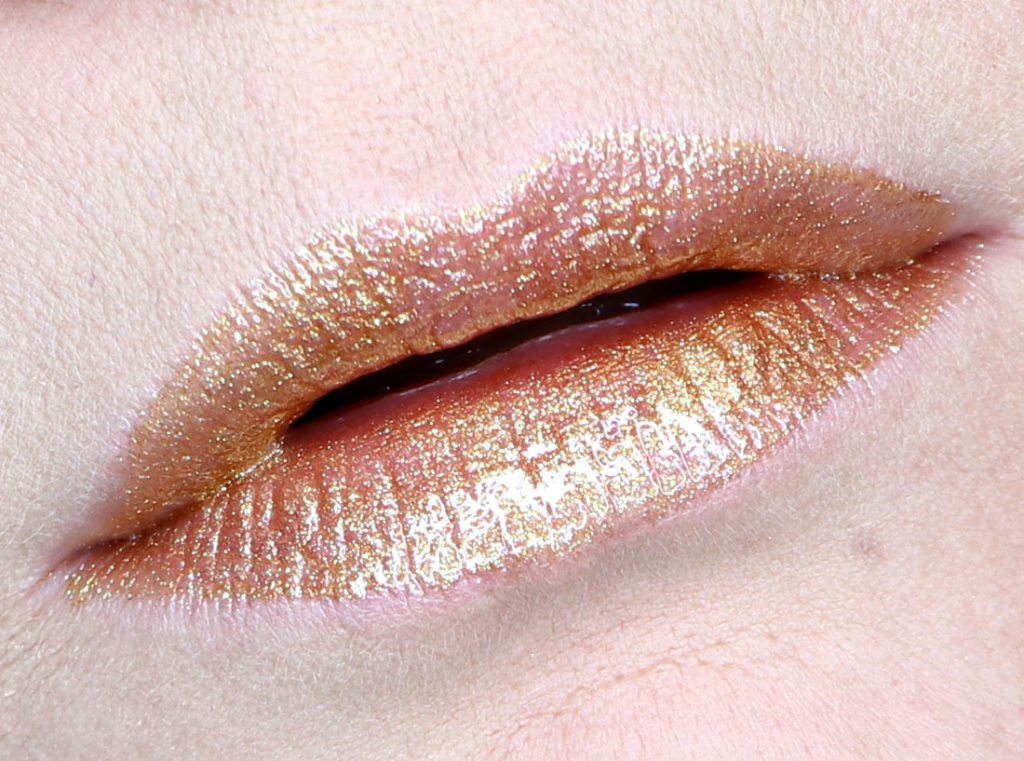 The close up shot above should give you an idea as to the texture of the product. It's not extremely sticky, although – let's face it – glosses are inherently sticky, and to say otherwise is just flat out wrong as they have to have some tack to them in order to stay on your lips. The gold glitter particles are quite tiny, but you can see them everywhere!
Lasting power is as you would expect for a gloss: 2-3 hours before you'll need to reapply it provided you're not eating or drinking, which will, of course, cause product transfer.
Final Thoughts
I had no idea I needed a gold lip gloss in my life aside from extremely temporary use, but now that I've got one I'm in love! This might be the sort of thing you pick up for special occasions, or for a unique makeup look, but you may also want to give it a shot just to see how it looks of yourself. As I said above, I wasn't expecting this to look so nice and, frankly, almost natural on me. I think it's one of the more fun products I've tried of late!
The Too Faced Melted Gold Liquified Lip Gloss can be purchased on sephora.ca for $25 CAD and on sephora.com for $21 USD.
The product featured in this post was set to me for consideration. Post contains affiliate links.