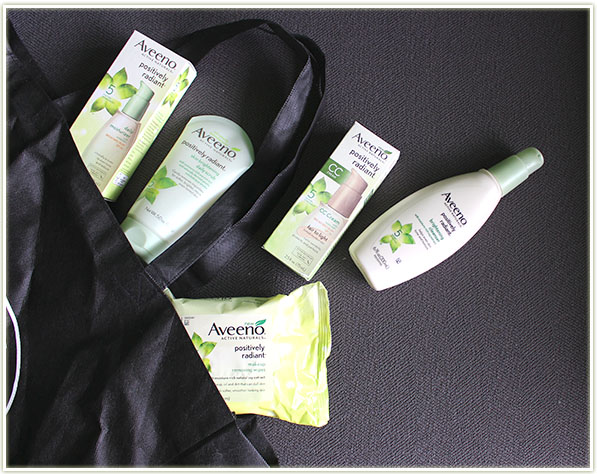 This post is sponsored by iHerb.com.
Oh Aveeno – the very first brand I ever tried skincare from, and to this day it's at the top of my most trusted brands! My skincare story with Aveeno is a long one – when I first moved to Toronto I discovered that the air was a lot more dry than Ottawa and suddenly I found myself needing a facial moisturizer.  My mom went out and bought me she had loved – the Aveeno Daily Moisturizer – and even though it's 15 years later now, I still love the brand so very much!
This post is a combined haul featuring some of my favourite products by Aveeno, alongside some new-to-me items that I haven't yet tried by the brand via shopping at  iHerb. Let's dive in!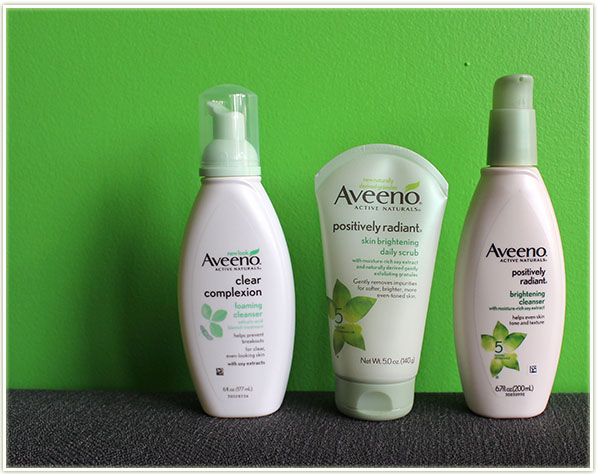 Although it seems excessive, I do actually use all three of these Aveeno face washes, albeit at different times throughout the week.
For day to day face cleansing, I usually opt for the Positively Radiant Brightening Cleanser – it's a thicker face wash that looks like a soft shimmery golden gel when you pump some on to your hand.
If I need something because I'm getting a hint of a breakout, or if I really just want to switch it up to a more foamy wash, I'll switch to the Clear Complexion Foaming Cleanser. I'm pretty sure this is the exact same formula I used in my late teens/early twenties and I still appreciate just how light and fluffy it feels on my face.
To exfoliate my face once or twice a week, I'll opt for the Positively Radiant Skin Brightening Daily Scrub. I realize it says daily scrub, but for me I don't generally want to use something abrasive on my face every day so I space it out a bit during the week. The granules suspended within the formula are very fine and yet granular enough to help slough off dead skin.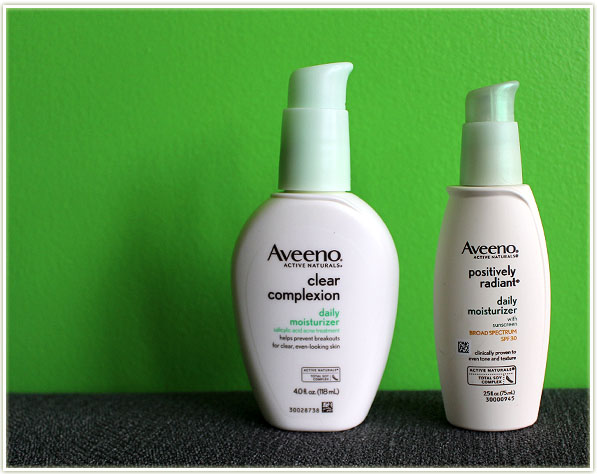 Ah yes – my old faithfuls! I've been using these two moisturizers since (what feels like) the dawn of time. The Clear Complexion Daily Moisturizer is my absolute FAVOURITE product that Aveeno makes. It used to be that Aveeno didn't make moisturizer with sunscreen in it (which is how I prefer it), but at this point, this is the *only* remaining moisturizer sans SPF that they make. For me, I prefer to apply my own additional sunscreen if I'm going to be out in the sun, so for day to day wear, I always try to hunt down this particular moisturizer. And yes, this works just as well to hydrate my 34 year old skin as it did back when I was 19!
If you're looking for SPF to be built into your moisturizer (as I do on days I know I'm going to be out in the sun), then every other Aveeno moisturizer has you covered. The one I've opted for has a higher SPF (30 versus the 15 you can sometimes get). Due to the sunscreen, the Positively Radiant Daily Moisturizer will have a bit of that sunscreen smell, but it's masked well by Aveeno's regular skincare scent (which I really, really love). Rest assured that this sinks in fast and feels incredibly lightweight. I've even used it in a pinch on my arms while on vacation in Florida and it worked wonders – extremely lightweight, and kept my protected from the sun!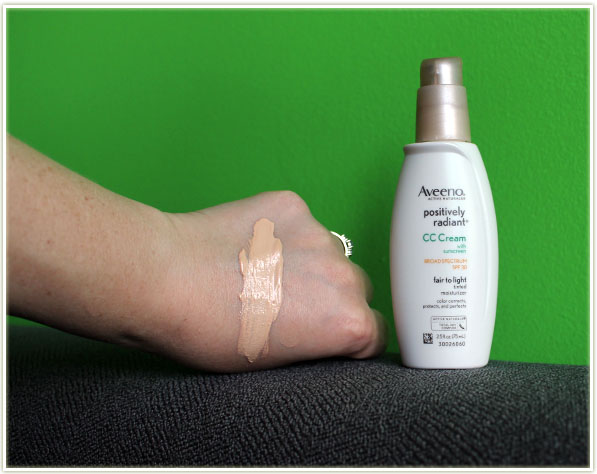 On to the items I haven't tried out yet but can't wait to! I decided I wanted to try out the Positively Radiant CC Cream in Fair to Light (also contains 30 SPF) – I'm anticipating this to feel exactly the same as the previously mentioned sunscreen, but with a hint of coverage. As you can see from the swatch, the fair to light shade does lean a bit warm, and was a bit darker than I expected. I think if you're a MAC NW20 and up, you'll be fine to wear it, but you may struggle if you're paler than that.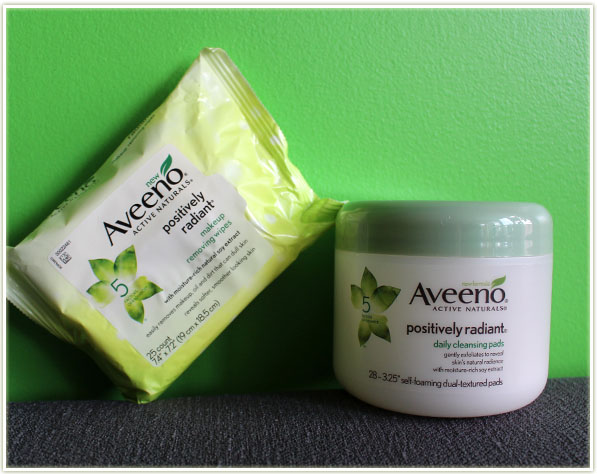 These two are also ones I hadn't tried before this sponsored purchase, but was definitely eager to try!
I'm always willing to see how a brand's makeup removing wipes will perform, so I plunked the Aveeno ones in my cart right away. (Not tried them out yet, but will report back in one of my upcoming Empties videos!)
And the item I hadn't tried, but dug into IMMEDIATELY once I got it was the Positively Radiant Daily Cleansing Pads. I was sooo curious about this enormous tub! As it turns out, the tub contains 28 self-foaming dual-textured pads.  It's essentially pre-soaked cotton rounds that contain a facial cleanser. The pads are so large and lather so well that I would suggest you cut them in half because you really don't need a whole one to clean your face with, so you might as well save yourself some money. The pad lathered up well on my face and rinsed off easily when I was done. I liked that there's a slightly more abrasive side so you can really dig into your pores if you need to. This one was an enormous winner for me and would be great to bring if you're going camping and need something quick and easy to wash your face with.
If you've read some of my iHerb.com posts before, you know the deal. However, if you're new to them, it's definitely worth repeating: they sell over 35,000 products and ship to over 160 countries.  And? Their shipping is INCREDIBLY cheap, even to Canada! For an order around $60, the shipping cost is coming out to about $9 CAD and that includes pre-paid duties when you choose to ship via DHL. You also have the option to choose $0 shipping, but you do run the risk of getting hit by Canadian customs when it clears the border. As a Canadian, I cannot STAND paying exorbitant shipping fees and iHerb ensures that I don't. iHerb.com is also a Google trusted store and their Customer Service team can provide support in 10 different languages.
Even better? Get a 10% instant discount on your next Aveeno order via iHerb by clicking here!