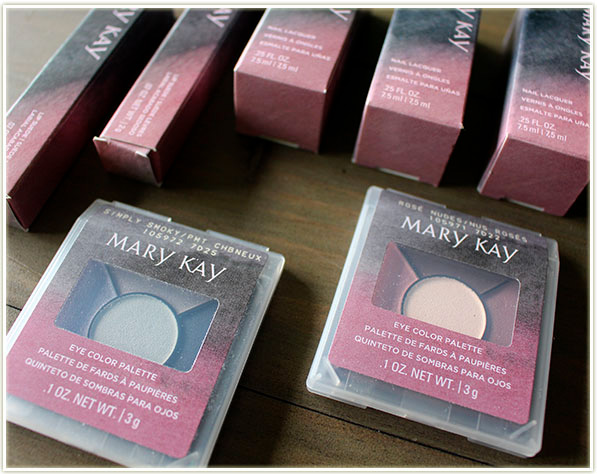 If you had asked me years ago if I would ever be interested in Mary Kay launches, I would've likely laughed you out of my apartment. But, hey, here we are! Mary Kay flies so much under the radar in the beauty community because it's still pegged as such a grandma brand, but damnit, I'm trying to change that a little bit!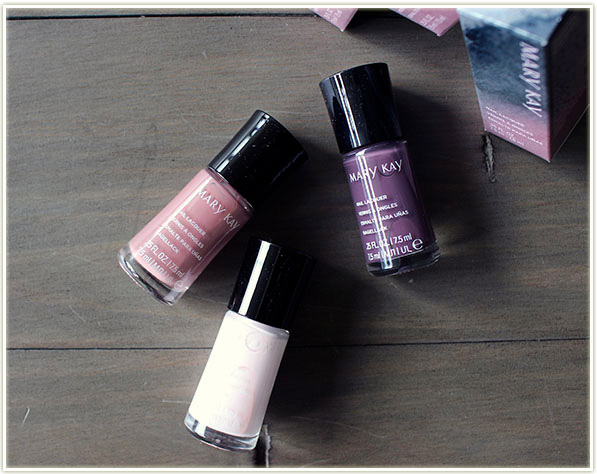 Let's start with the nail polishes because they are hands down my FAVOURITE thing that Mary Kay makes. I won't be swatching them for you (which is in your best interest, I promise – my nails look like I've been at war with them since the condo move), but if you've been keen enough to notice my nail polish in my YouTube videos over the last 8 months or so, you'll have noticed that practically the only nail polish I wear anymore is by Mary Kay. These suckers are opaque in two coats, have a lovely cream finish and are overall amazing. Highly recommend.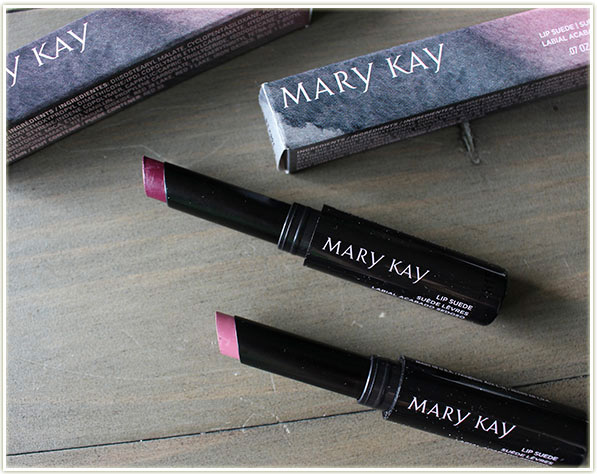 New for the Fall 2017 limited edition collection are these Lip Suedes. They've only released two colours – Rose Blush and Mulberry Muse – but they're pretty, if not somewhat conventional, colours.
These were absolutely LOVELY to wear. The colour glides on easily and smells wonderful (like vanilla). Coverage was opaque in two swipes. It goes on like a cream and eventually dries down to more of a matte finish. I liked that aspect because it made the lipstick last a heck of a lot longer than I was expecting. They're also incredibly comfortable: I wore Mulberry Muse out for the evening last weekend, had multiple glasses of wine and there was very little fading. I also wore Rose Blush to work and didn't even feel the need to remove it after five hours of wear which is completely unheard of for me (usually I get tired of having something on my lips).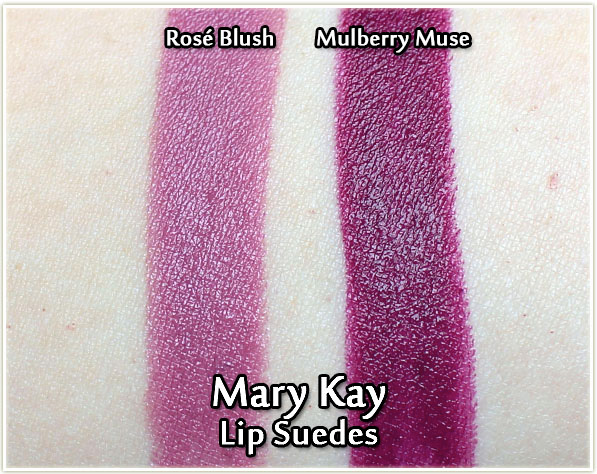 Rose Blush is more of your everyday pink shade. I'm not typically keen on pinks, but this shade was very easy to wear and was something that would match a multitude of eye looks.
Mulberry Muse is way more up my alley! This kind of wine shade always comes back in style as the colder weather hits and I welcome it with open arms!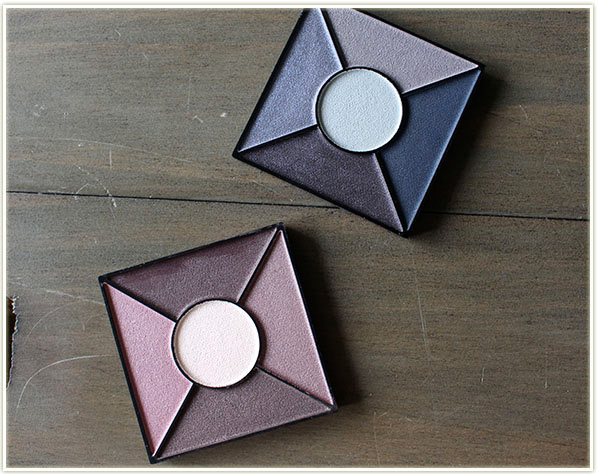 The last two items in this launch are eyeshadow quints. You can buy separate packaging to house these in, or you can slap them into one of your magnetized palettes since the back has a big ole magnet on it.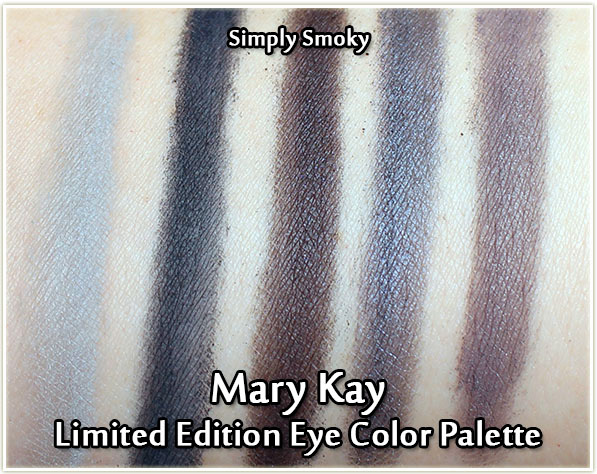 Simply Smoky will cover all your smoky eye needs… except for a cream brow bone shade which I feel is kind of vital. The far left shade is too grey/blue to be used on the brow bone, so keep that in mind!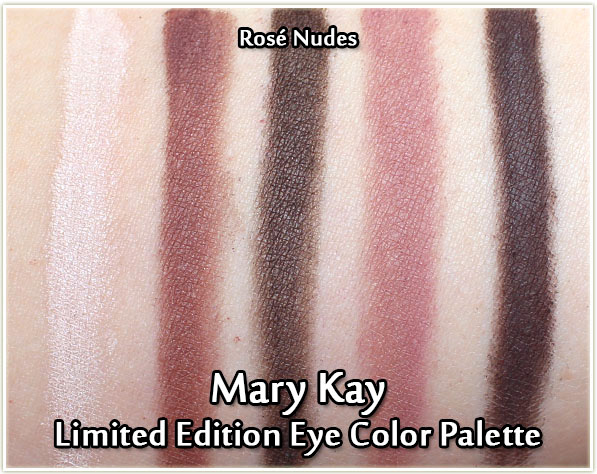 A bit more cohesive, the Rose Nudes quint makes for a really lovely neutral eye with a pop of pink.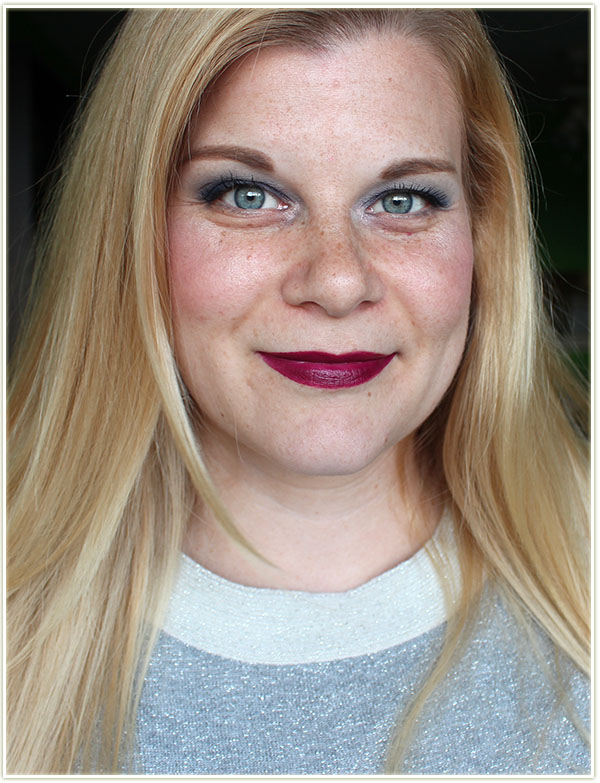 I went a little eighties with this look – smoky blue eyes with a wine-coloured lip.
I did like the way the Simply Smoky quint looked on the eyes, but as I said before, I had to pull in a brow bone shade from another palette to pull it all together.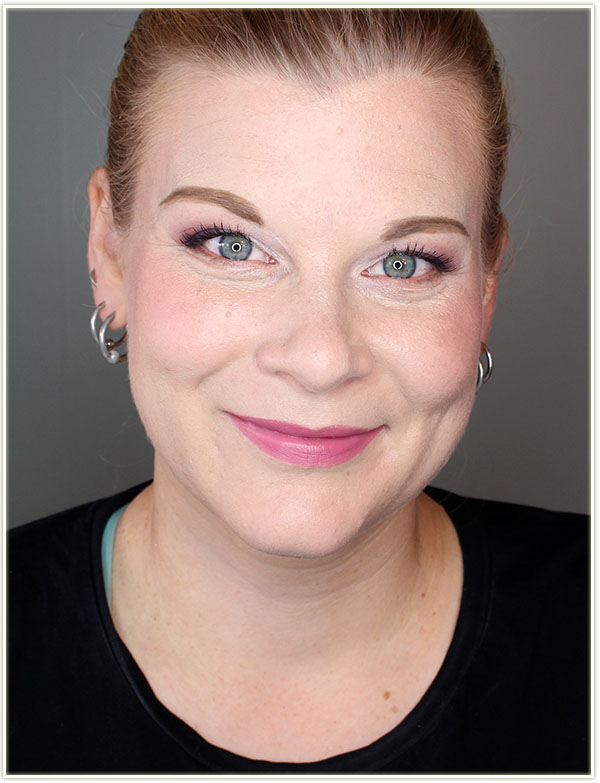 More of a neutral look for this one – pink on pink!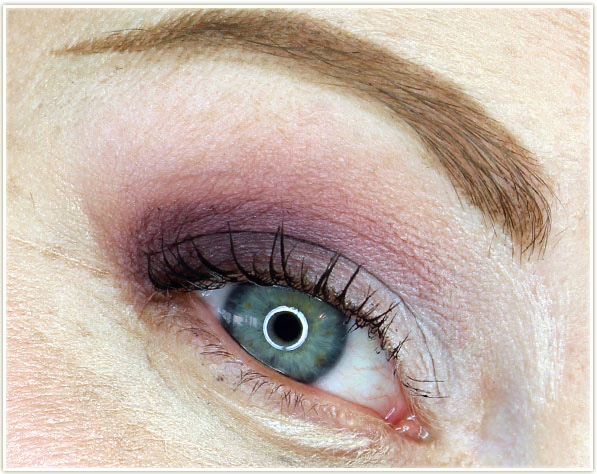 Rosé Nudes was my favourite quint between the two. The colours blended onto my eye seamlessly and made for a really beautiful look. (Please disregard the horrible creasing foundation around my eyes – I have a scathing review coming up on that later on in the month.)
In short? Mary Kay makes some really, REALLY decent makeup products and I was quite impressed with the Fall launch. My picks are definitely the nail polishes, as well as the lip suedes.