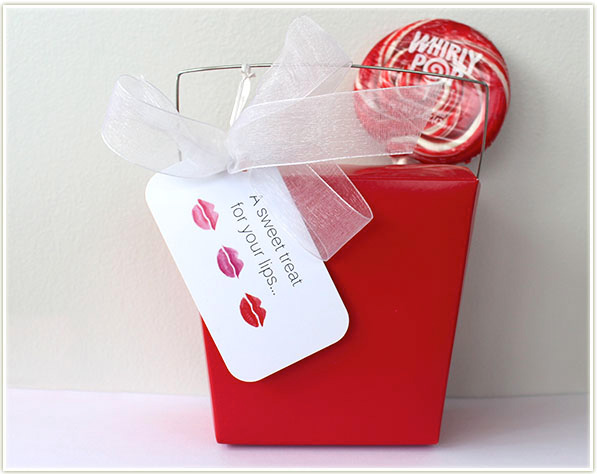 This is the first time in a long while (or maybe ever??) that I've been genuinely excited about what is essentially a lip balm. Some of you may have seen my August favourites video in which I professed my love for the Clarins Instant Light Lip Comfort Oil in Honey… well there's a whole slew of other flavours to choose from now!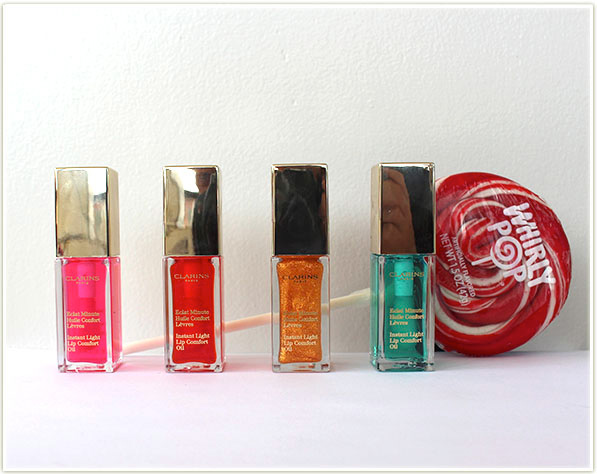 Although the Clarins Instant Light Lip Comfort Oil formula is not a new one, what is new is the four new flavours they released on June 1, 2017. Although I had only been familiar with the original (I think it's the original one anyway) flavour in Honey, I was really excited to try out the newly released additions to the lineup.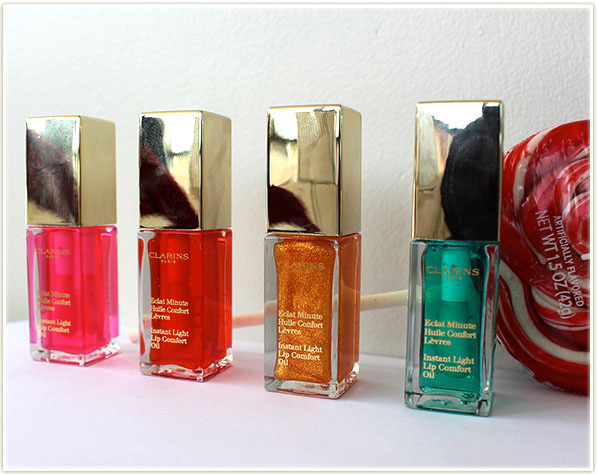 I initially started using a baby sample size I happened to have of the original Honey one because my lips were becoming extremely chapped from moving into our new condo and, for whatever reason, I get dry AF when we move. The Instant Light Lip Comfort Oil was a total saviour – not only was it super hydrating, but it also helped to lock in moisture because the product is quite thick. Not so thick that you feel like it's a goopy mess, but the good kind of thickness where you know it's doing something good to your lips.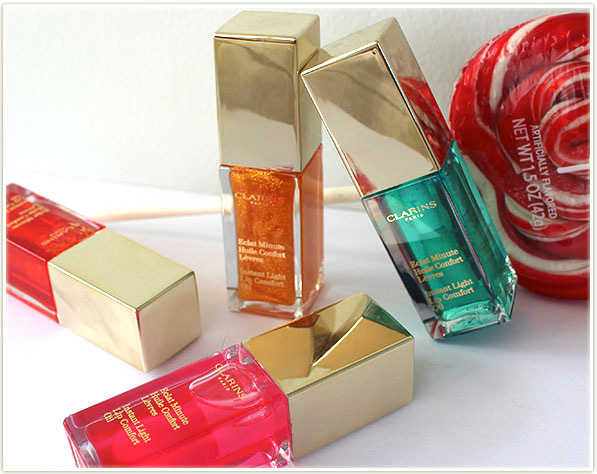 The thing that's really nice about these is that the formula is basically skincare that ends up looking like a luxurious lip gloss. They're packed full with hazelnut and organic jojoba oils to help nourish and smooth your lips, while also providing an insanely glossy shine.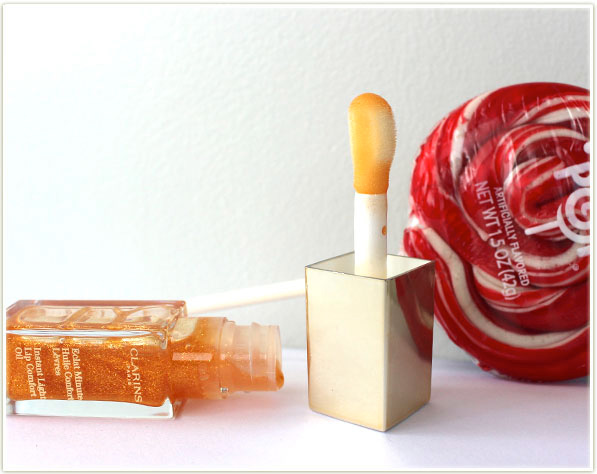 There is one thing that makes me laugh about the product though, and that's the bulbous applicator. It does do an excellent job of hugging the lips and delivering product, but it's so enormous that you may actually fling some product on the walls or floor while you're trying to pull out the applicator from the tube. Honestly, it's more funny than anything else, but it IS something to be aware of! (Shawna of Spill the Beauty also noticed this in her recent review as well.)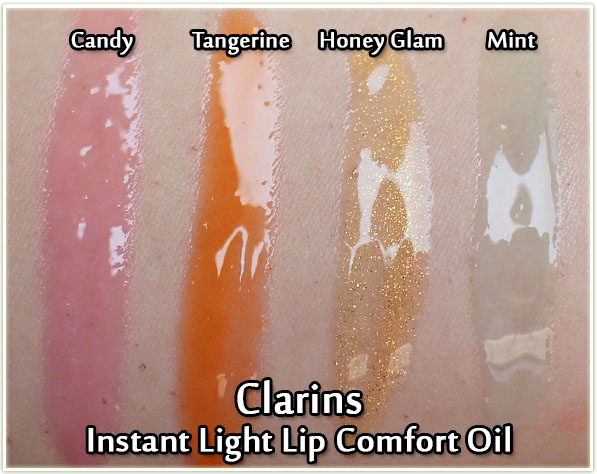 Candy: They say the scent is based on cherry, raspberry and strawberry mixed together, which I find somewhat accurate, although I think I'd just label it as "fruity". It comes across as a glossy pink on the lips.
Tangerine: Although I love the glossy orange sheen of this one, I find it so bizarre that they labelled it tangerine and then made the scent red currant. Like… what? Still really lovely though!
Honey Glam: Easily my favourite out of all the new shades. It has the same delicious scent as the original Honey, but this time it's chockful of gold glitter particles. The gold glitter is very apparent on the lips and looks absolutely beautiful – this would make for a great lipstick topper.
Mint: I get a lot more peppermint flavour than I do straight mint out of this one, but I do prefer peppermint, so that makes me really happy. This one contains a little bit of menthol so you feel notice a slight cooling/tingling sensation on your lips which is intended to help plump them up.
Final Thoughts
The Clarins Instant Light Lip Comfort Oils are absolutely winners in my book and I'm so glad they've extended the range to include new flavours. This product was an absolute saviour to my lips during the past month and you can bet your butt I'm going to be travelling with these little tubs of goodness the next time I get on a plane, or taking it anywhere with me where I run the risk of getting super dehydrated lips.
Online availability is a little bit all over the place for these. For Canadians, you can get the original range of Clarins Instant Light Lip Comfort Oils on sephora.ca for $25 CAD each or you can get the new shades and the old shades on beautyboutique.ca for the same price tag. For those in the USA,  you can purchase all of the shades on sephora.com for $26 USD each.
The products featured in this post were sent to me for consideration. Post may contain affiliate links.