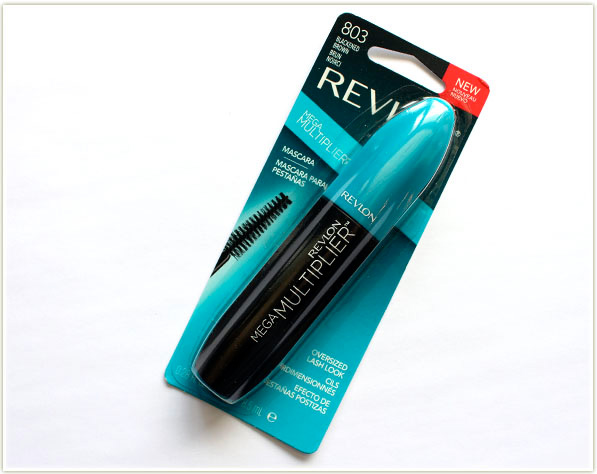 In all of my years using makeup, I don't think I've EVER used a Revlon mascara. How can that be??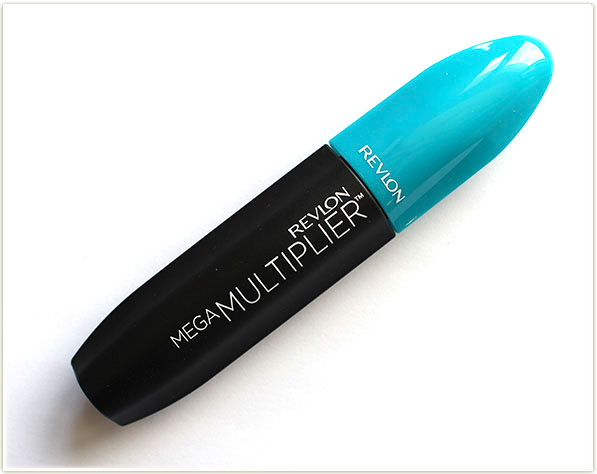 I was recently sent this Revlon Mega Multiplier Mascara by Influenster to try out, so now I'm finally getting a chance to try out this mainstay drugstore brand's lash offerings!
Influenster, for those unaware, is a web site where anyone can sign up to receive free product to try out. You can sign up here if you're interested.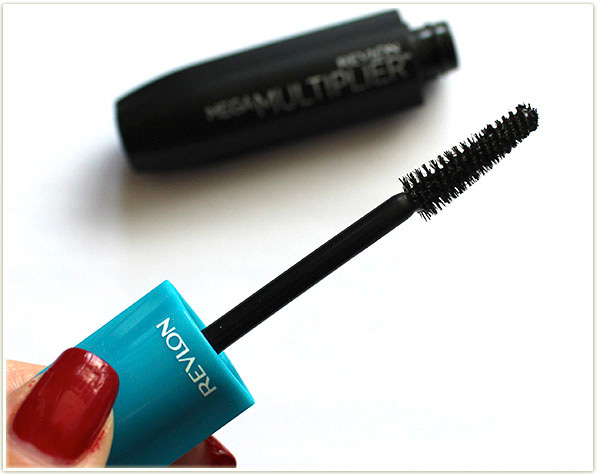 The Revlon mascaras all come in a flattened out tube package which actually makes it really easy to twist the lid off because your fingers catch on the edges. I was sent the Mega Multiplier Mascara in the shade Blackened Brown… which… kind of disappointed me at first as I'm not especially into brown mascaras. However, I swear you would never think this mascara shade was anything other than black!
The Mega Multiplier Mascara features a conical wand (my favourite kind!) and promises to give you an oversized lash look. The product itself contains tiny fibers to help amp up your lashes. It's also a tubing formula which will help decrease flaking.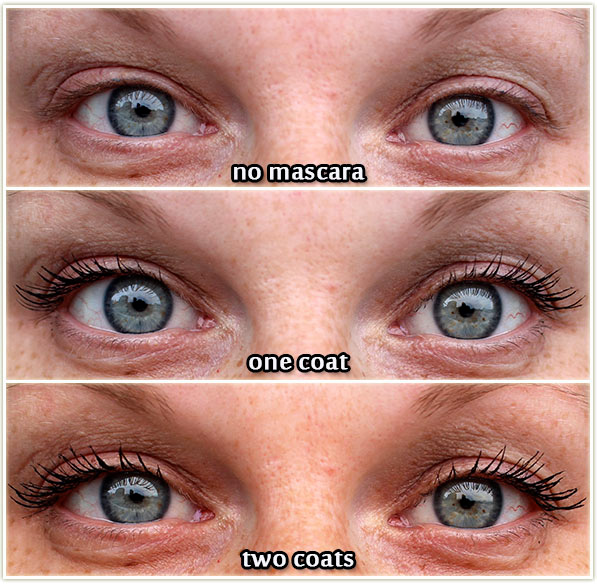 On my lashes, I found it did a really nice job of separating them, but I would't say the volume was extreme. The fibers do actually lengthen my lashes, which was a nice surprise since I don't usually find fibers do much other than bulk up my roots. That being said, the fibers are quite small, which makes it easy to manage/apply to your lashes so you won't be getting an overly intense clumped up look.
The formula is neither super wet, nor super dry. It's that happy medium that I think a lot of people will enjoy. I found the formula was nice overall, but with a name like Mega Multiplier I just automatically assumed I'd get more bang out of my lashes. I'm normally a one coat mascara kind of person (usually because I feel like mascaras get too clumpy if I add more than one layer), but I found the Mega Multiplier layered really, REALLY nicely. Possibly the best I've ever tried before! Even if I let one coat FULLY dry and then added another, my lashes still looked gorgeous and not spidery or clumpy.
Since this is a tubing mascara, I found it came off extremely easily with warm water. In fact, it actually struggled to come off with an oil based remover! So don't fret with an oily remover – just stick to warm water and you'll see how easily this mascara swipes away! That may concern you (as it did me), since you'd figure that would mean any kind of water would make the mascara melt. Not so! I experienced very minute flaking (like… maybe one flake a day) and no smudging whatsoever.
Let me know if you've tried out any Revlon mascaras before and what your favourites are!
The product featured in this post was sent to me by Influenster for review. Post may contain affiliate links.#RevlonXLashes