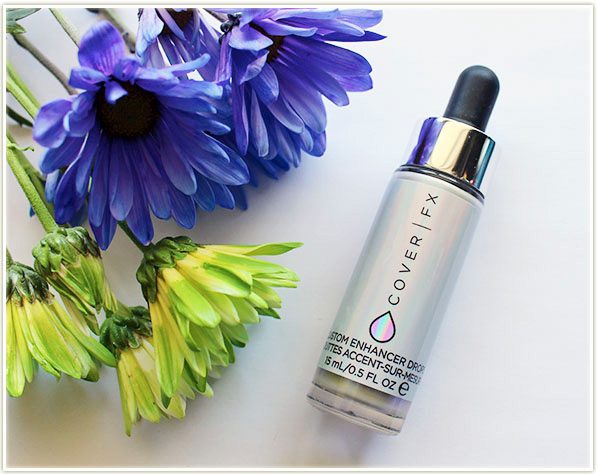 There are some products that are just so mindblowingly beautiful that I just HAVE to have them, no matter what the price tag (for example, Guerlain's Flocon Enchantees)! I first saw these Cover FX Custom Enhancer Drops in Halo on my beauty blogging buddy Shawna (see her post on these here) at an event many months back and was immediately enchanted. The insane reflection on her cheekbones was killer!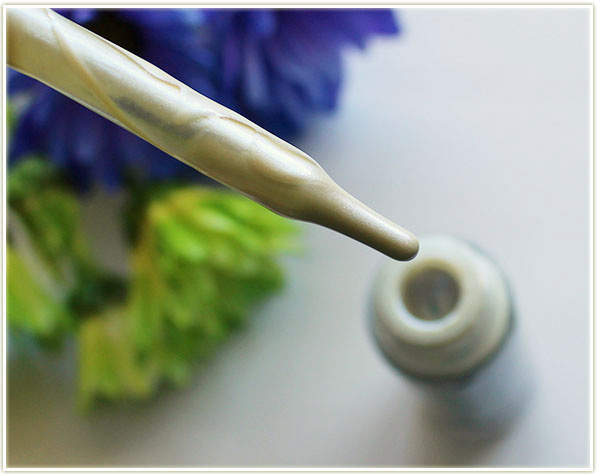 So what is it? It's a liquid highlighter that comes in a dropper style tube. Cover FX makes a few shades (I reviewed the shade Moonlight earlier this year) but the shade Halo is by far their most unique shade in the range. They're billing this as a "holographic, multi-dimensional" product, but we all know by now that unless you can see rainbows, it's most certainly NOT holographic.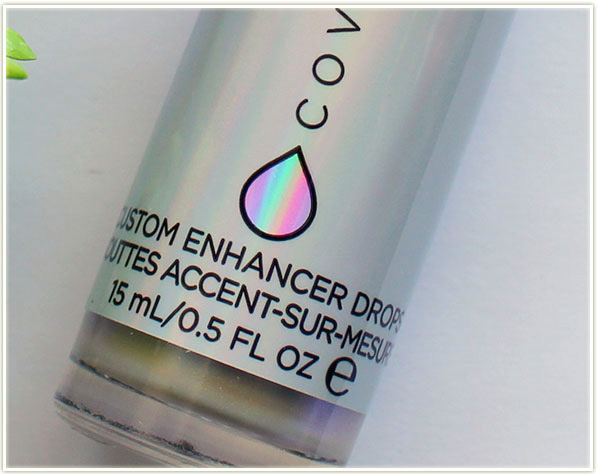 (Although the package certainly tries to lead you to think that it actually is holo!)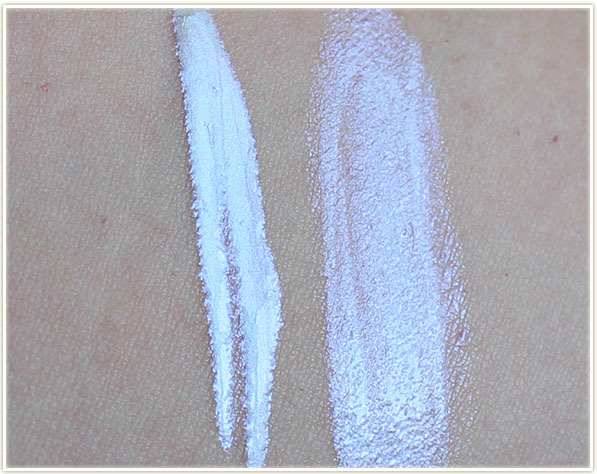 The product initially appears quite white, but it shifts to a lavender, blue, silver – it's absolutely gorgeous and extremely ethereal looking (which is a quality I'm always looking for in makeup products as I love that kind of fairy aesthetic).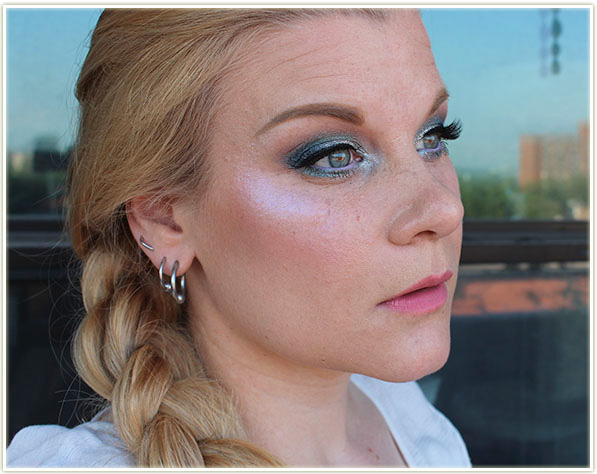 On the cheekbones it's truly something else. These shots were taken in natural lighting so that I could attempt to capture just how beautiful it is.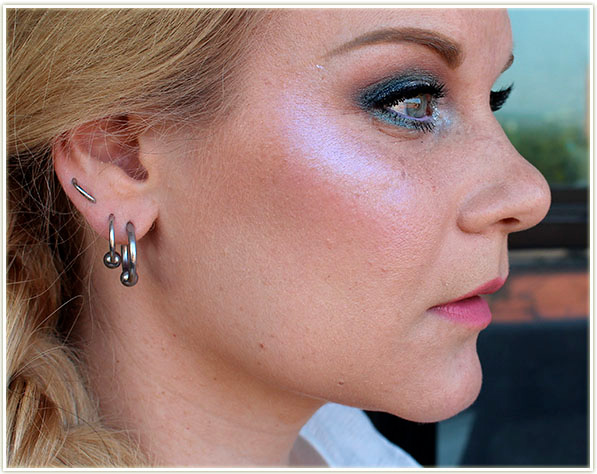 Shawna remarked in her post that said she couldn't believe how many people came up to her and commented on her highlighter when she wore it. And she was bang on. I wore this to an event last night and EVERYONE I talked to asked me about what was on my cheekbones. Considering that I often wear "irregular" coloured highlighters (I'm a big fan of Anastasia's Moonchild and Kat Von D's Alchemist), I was surprised that people chose to comment on this highlighter instead of the greens, purples and blues I've worn in the past. But I guess that's a testament to just how much this one stands out!
My favourite way to apply this is with my fingers. I'm not a huge fan of using fingers for my makeup in general, but it does work best for this highlighter in particular. I'd drop a blob on the back of my hand, dip a fingertip into it, and then pat a few drops onto my cheekbone. Then I'd take a clean finger and pat along my cheekbone to blend it out. I found two layers of this is what looked best for me. I did try it with a brush because I liked the shade Moonlight with a duofiber brush, but I found it just didn't have the right amount of oomph when I did it that way (plus it blended out kinda funny with a brush).
In terms of whether or not this is worth your money… I'd say yes. This is a VERY expensive product in my opinion ($52 CAD/$42 USD), but I feel like it's truly unique. There's a TON of product in the bottle, so you needn't worry about running out. If you're balking at that price tag though… do what I did, and buy it during a Sephora sale. I picked mine up during the April sale, but there's another one coming in November!
The Cover FX Custom Enhancer Drops can be purchased on sephora.ca for $52 CAD and on sephora.com for $42 USD.