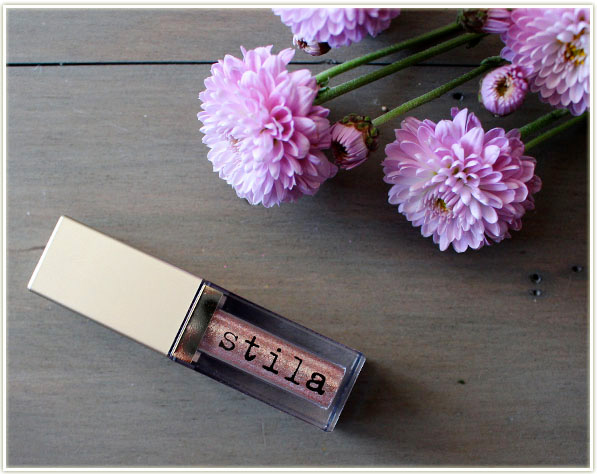 Having been a lover of makeup since the age of 12, and a blogger for going on four years now, there are very few things left in makeup that will make me gasp out loud with delight. So when I find one of those products, you know it's going to be a showstopper.
And the Stila Magnificent Metals Glitter & Glow Liquid Eye Shadow is an absolutely jawdropping product.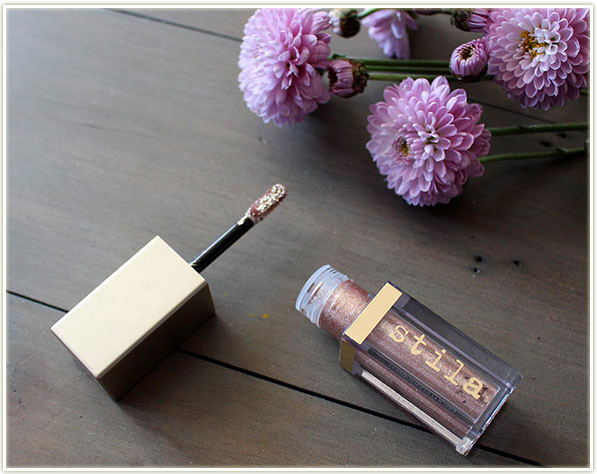 I originally saw everyone raving about these on YouTube and I was kinda like "the hype is too real right now, I'll just hold off on trying them". Over the next few weeks (months?), I kind of forgot about them until I went to a PR event that was showcasing some of the new Stila launches and my interest was once again piqued. I asked for a few of the shades, and was kindly sent one to try out.
You guys… it was love at first swatch.
I have *never* felt or used another product like this before. It's like a liquid eyeshadow with glitter particles suspended within the base. It is absolutely breathtaking. It's even more beautiful than a straight up glitter because of the coloured base that really helps to amp up the colour of the sparkle. It's like a molten metal with lens flares thrown in for good measure!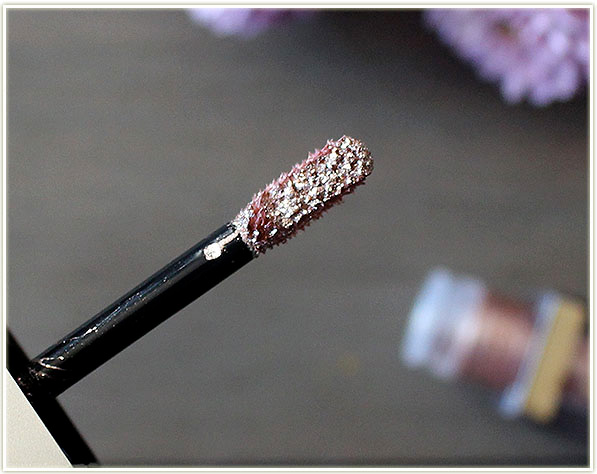 The applicator is your standard flat paddle-foot, and the stopper inside the bottle does a good job of removing excess product. You're left with just the right amount of consistency for application on the eye. I originally thought I'd end up using a brush to apply this to my eye, so imagine my surprise when I tried the paddle applicator and it actually deposited the colour beautifully. You can even turn it on its side and get into the tiny crevices of the inner corner of your eye without causing a mess. Again… I was astonished.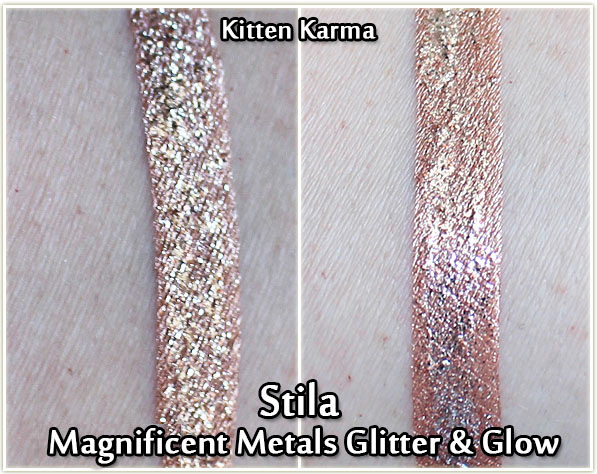 Photograping this was an absolute bastard. There is SO MUCH glitter in the product that the autofocusing on my camera was having a field day (I was doing this without a tripod so switching to manual focus wasn't an option). So I'm giving you two shots of Kitten Karma to show you how this product looks. The left side is out of focus and shows you how the glitter pigments really explode with light on your skin. The right side is more in focus and shows the more copper/bronze base of the product with some of the chunks of glitter. Hopefully this will give you an idea of what the product looks like. Also… that's one swipe – not layered!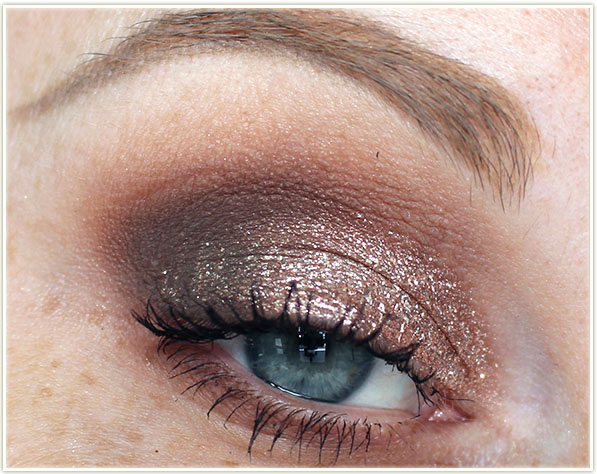 Standard eye shot so you can see what it looks like mixed with some neutrals.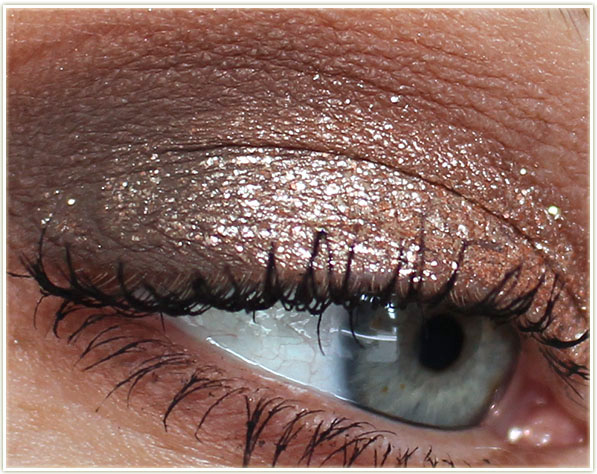 And a closer up shot so you can take a look at the texture of the product on my lids.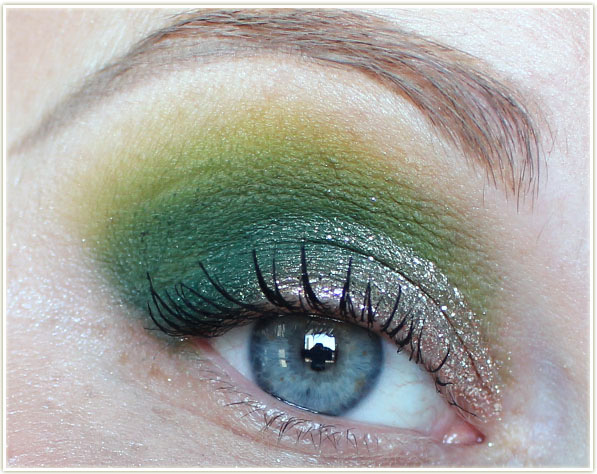 And of course, you can always mix them with some colour!
Final Thoughts
While this Kitten Karma shade was sent to me by PR, I have already purchased more because I am over the moon with this product. The application is unlike anything I've used before and I am head over heels for it!
I was also astounded at the lack of creasing with this product. On the day I wore it to work, I made the mistake of only wearing one eyeshadow primer (I normally wear two because one is never enough to stop even just regular eyeshadows from creasing on me) and I figured for sure this would be creased within an hour. That's not at all what happened – by the end of the day I still had zero creasing on my lids and I was properly astonished. It is worth mentioning though that you will experience some fall out with the glitter flecks. Even Stila knows that and indicates that this product will provide "minimal fallout". I'm not personally bothered by a few glitter flecks ending up on my cheeks (I think it looks quite pretty actually… like glitter freckles!), but I know some people cannot stand glitter fallout at all, so I figured it was worth mentioning.
So, in short, I think this is a wonderful product. If you want to try glitter but can't be bothered with glitter glue, or sticky bases, or fussing with brushes… then this is the product for you. And if you're someone who just freaking love glitter like I do? Then this is also the product for you!
The Stila Magnificent Metals Glitter & Glow Liquid Eye Shadows can be purchased on sephora.ca for $31 CAD or on sephora.com for $24 USD.
The product featured in this post was sent to me for consideration. Post may contain affiliate links.