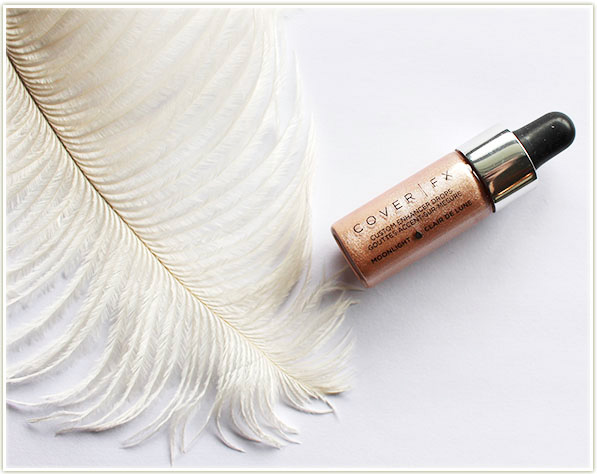 I've had this review sitting on the backburner since I took the product shots in January. Why? I don't actually have a good reason for that other than that makeup never seems to cease being released and there's always some other enormous launch out there to cover. And these Cover FX Custom Enhancer Drops? They've been out for a while, so they're kind old news, right?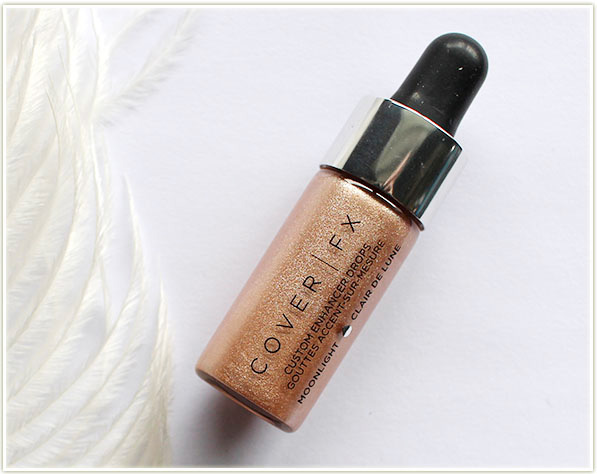 But, I was recently reminded how epic these seemed to be when they were first released when I saw my friend Shawna of Spill the Beauty sporting the brand new Halo shade while we were at a beauty event. She looked amazing, and I was suddenly reminded of the fact that I had a sample size of their older Moonlight shade from a previous Sephora order.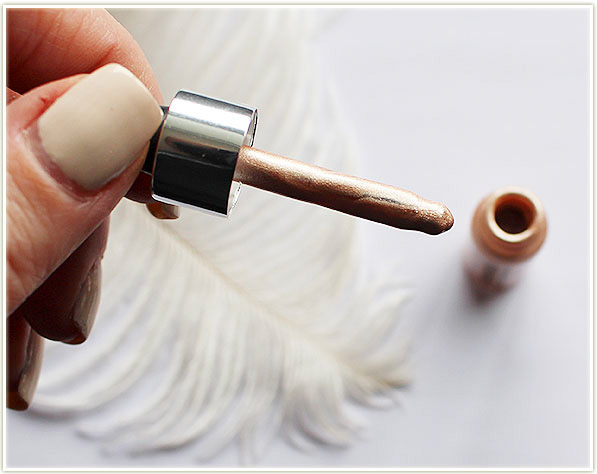 I have a very mini, but generously portioned, size of the Cover FX Custom Enhancer Drop in Moonlight. It's on the paler side of things in their range of shades. This is billed as "imparting a soft, silver glow". Which you would NEVER KNOW from the colour selection item on the Sephora, or even by looking at the jar. I mean… we're all agreed right? That looks rose gold? It's not just me?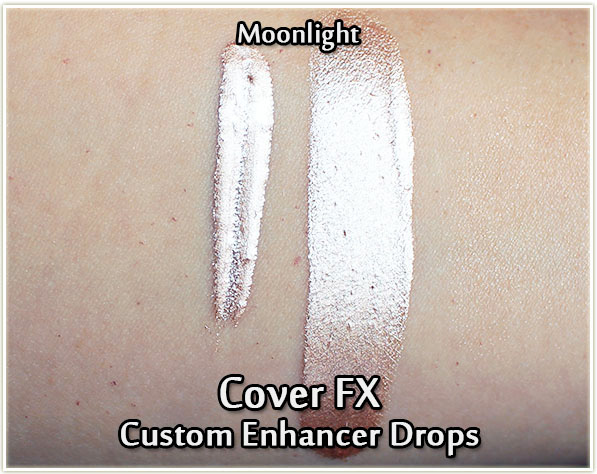 FAAAAAAAAAAAAAACK! In swatches, Moonlight is flat out blinding. This is shockingly bright – almost electric really. Silver? Almost. I do see more of a rose gold shade on the edges of the product where it curves around my arm. That center portion though? Full on silver goodness.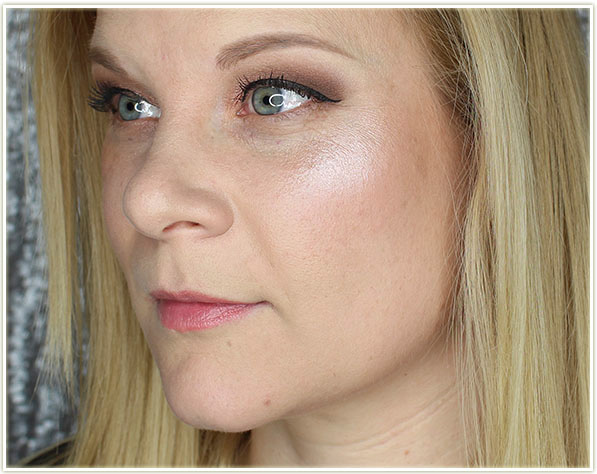 Despite the shocking swatch, it actually goes on the cheeks surprisingly softly. I suppose by most people's standards a reflective surface isn't soft, but given what the swatch looks like in comparison, this looks REALLY soft.
So while it LOOKS soft in these photos, I think, but it's not really IRL. And that's not a negative either. It's an aggressive, but beautiful highlighter. Its reflectiveness was far surpassing my beloved BECCA highlighters and for the first time in a long time I found myself wondering "is this TOO much highlighter?" (Real talk: no, it's not!)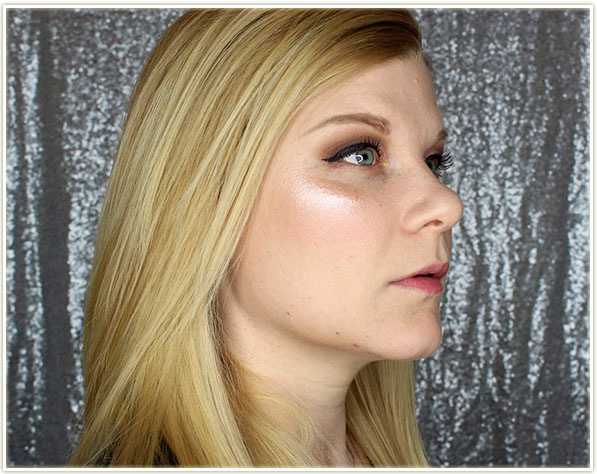 Yes, it's aggressive. Yes, it's "loud". And yes, it's completely and utterly beautiful. It has an ethereal quality to it – that "I'm a fairy!" look that I've been searching for in a lot of products for a very long time (I'm looking at you Hourglass Ambient Lighting Powder in Ethereal! *spits*).
I think we know I love this product by now, so let's just chat about how to actually use it. I only used this as a cheekbone highlighter as I'm not interested in mixing it with my foundation. I found I liked it best when used with a medium sized duo fiber brush. I used the dropper to apply it to the back of my hand and then dabbed my brush in it. Wiped it off quite a few times on the back of my hand, and then applied it to my cheekbones. It's not the easiest product to blend either, so start with very little and then build as it's pretty easy to get harsh lines. (Try your finger maybe? I hadn't thought to do it until I typed this review out.)
Is this worth your money? Look, no one can answer that question for you (for ANY makeup product on the market – we all have our limits) – these highlighters are insanely expensive ($52 CAD/$42 USD) and even I'm balking at that price tag. But after having used Moonlight and loving how it looks, I am 100% buying Halo… when it's on sale.
The Cover FX Custom Enhancer Drops can be purchased on sephora.ca for $52 CAD and on sephora.com for $42 USD.