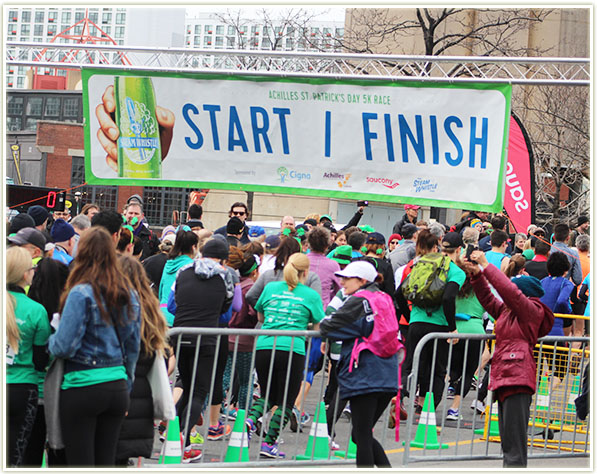 In what I'm hoping is going to become a yearly tradition for me, I ran the Achilles St. Patrick's Day 5K for the second time this year!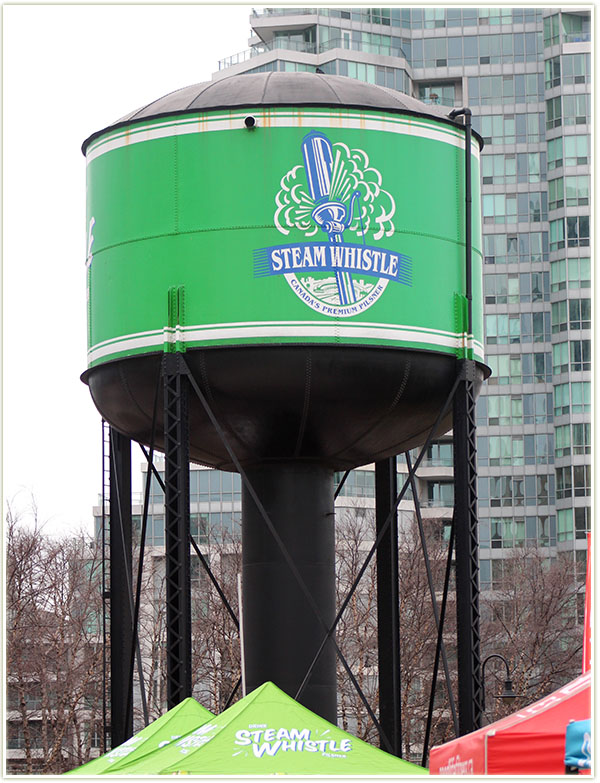 The start/finish zone is by Steamwhistle Brewery in downtown Toronto and last year I clocked my personal best of 26:10 (tied personal best actually… I got the exact same race time in the 2014 Rat Race), so I was hoping for some magic this year and to finally crack into 25 minutes.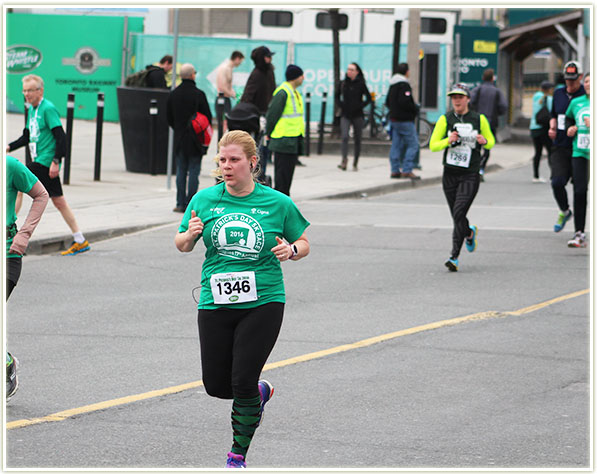 But, as I've been non-stop lamenting through 2015, I've been in not so great shape and I (frustratingly) keep packing on the pounds. I look at last year's racing post and I get a little bit jealous of the body I've got in those shots… and yet the weight difference is only 5-7 pounds!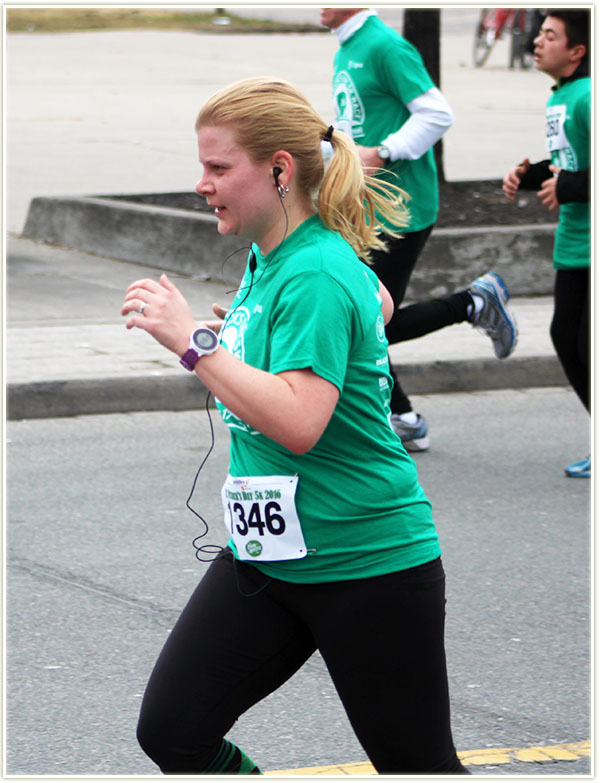 All moaning aside, I love this race. It's green, it's St. Patrick's Day themed and it's supported by a brewery. The course is relatively decent (except for that ASSHOLE of a hill near the end as we cross back over the bridge towards the end) and it takes place during a month where the temperatures are usually just above freezing which is my preferred running temperature. (Over 15C? Hate it.)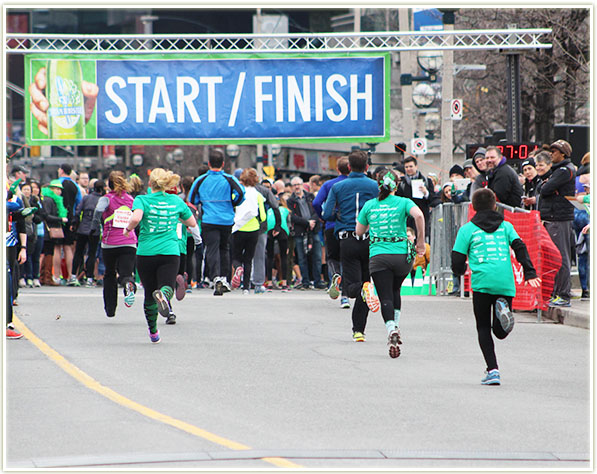 It's a loopback course, so you run out 2.5k, switchback and carry on back to the start/finish line. It's a relatively small race so you don't have to worry about mass crowds which I love. I felt pretty decent throughout the bulk of the race, BUT I was able to sprint towards the finish line which definitely means I had more gas in the tank that I could've used throughout the whole race.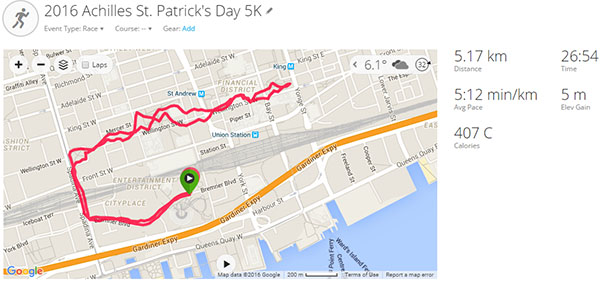 I clocked in at 26:51 – thankfully still in the 26 minute mark, but perilously close to 27 minutes which is disappointing. It's "only" a 41 second difference from last year's race, but seconds are HUGE in racing so this is quite a bad drop in terms of racing. In general terms, I dropped from the top 25%, down to the top 32%.
Still, I love the atmosphere and they serve you a beer and insanely delicious spicy chili afterwards. I'm happy to get back into racing this year with this race, but I've got a lot of work to do to get back in line with where I used to be!
Race Results
Finish Time: 26:51
Pace: 5:22 per kilometer
Overall placement: 415/1273
Age group placement (Female 30-39 years): 54/245
Gender placement (F): 139/706
By the way, if you're ever interested in the other races I've run, you can always visit my Race Results page for a breakdown by year and by race. Enjoy!