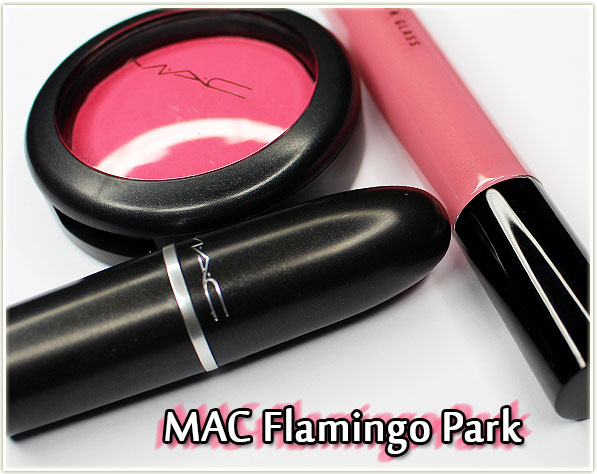 Launching in North America on February 4, 2016 at all MAC locations (internationally in March 2016), the MAC Flamingo Park collection is nothing to squawk at.
(Too much?)
Let's get real. I saw this collection had freaking flamingos, corals and reds and I fell in love with it. I mean, how could you not, when the promo image looks like this: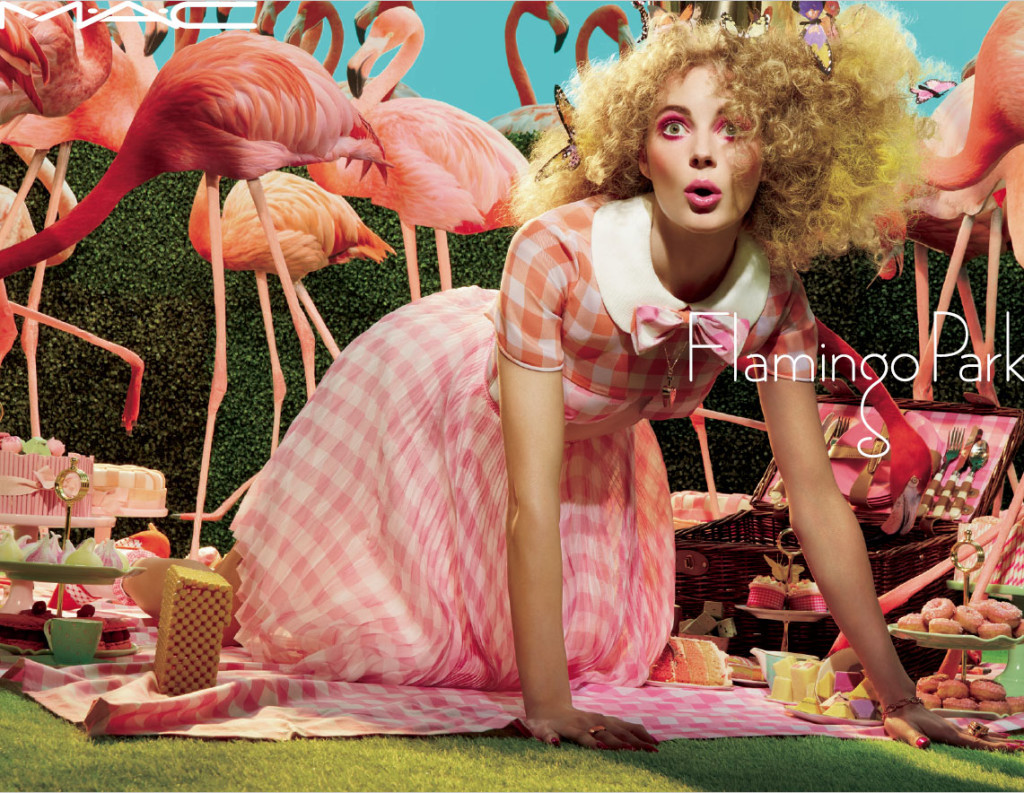 Um yep. SOLD.
Let's dive into some of the products, shall we? (Products first, full face shots follow. For a full list of products available in this collection, please visit Swatch & Review.)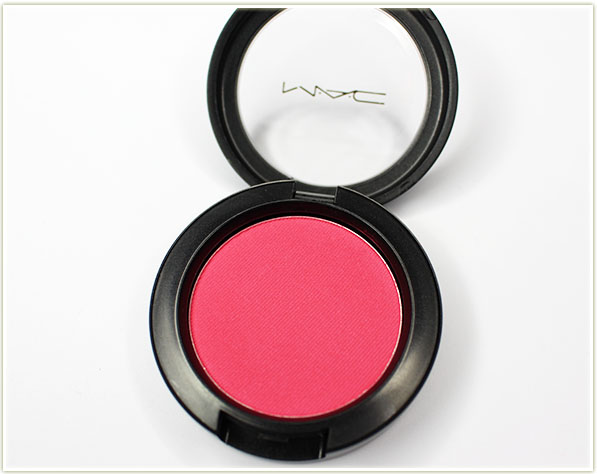 The first stunner of the collection is a pinky-coral-red that set my heart on fire. This is the kind of shade that I gasp over and want multiples of. I have this shade in blushes, in lipsticks, and I can never, ever get enough of it. Life's A Picnic is a satin blush that can be applied intensely for those looking for a strong cheek colour. Or, apply it gently for a vibrant flush of colour.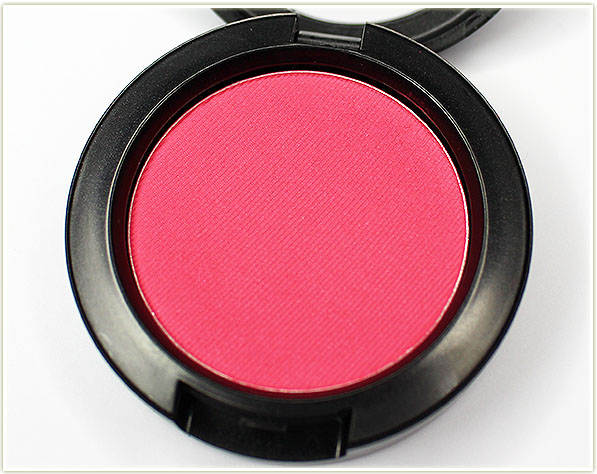 This may be a spring collection, but Life's A Picnic is the kind of shade that I want to wear RIGHT NOW. It gives me that wintry "came in from the cold" look that I love so, so much.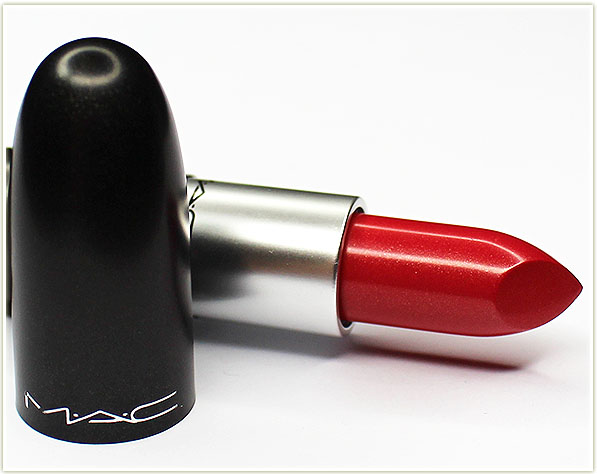 Next up is Nice To Meet You, an intense deep pink-red lipstick with a cremesheen finish. As is usual of cremesheens, this glides onto my lips with intense pigmentation and shine. The shine holds up for several hours (as if you'd applied a gloss over top of your lipstick) and the pigmentation is vibrant and wonderful.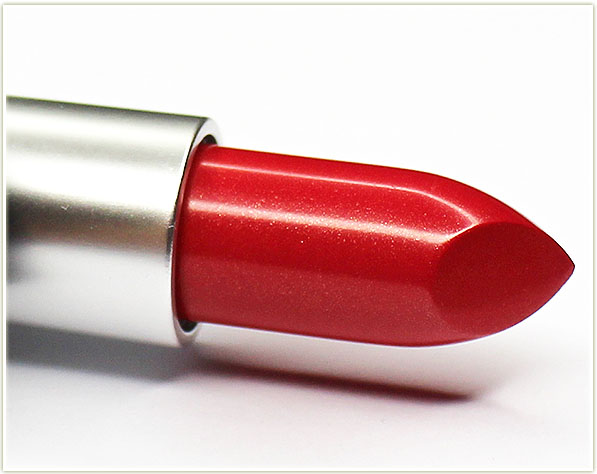 Sidenote: I'm someone who needs to apply lip primer before I wear *any* lipstick as I'm prone to lip line bleedout. I'm especially susceptible to that with cremesheens since this formula has more slip to it. I always, always, always use MAC's Prep + Prime for lips (they've been in my Empties posts since I first started this blog!) and it keeps everything in place. Just a word to the wise for those of you who suffer with the same problems I do!

The cremesheen glass I have is Sweet Tooth, a warm mid-tone pink. This is the kind of shade that almost everyone I know loves to wear because it's not only flattering, but it's also really easy to wear. You can apply this on the fly and not really worry about it. It wears well on the lips and it'll also wear off nicely (no nasty lip line, etc.). And also… I personally feel kind of awkward in true pink lip colours (I find them too girly), but I really, really liked how this looked on me, which is always a pleasant surprise!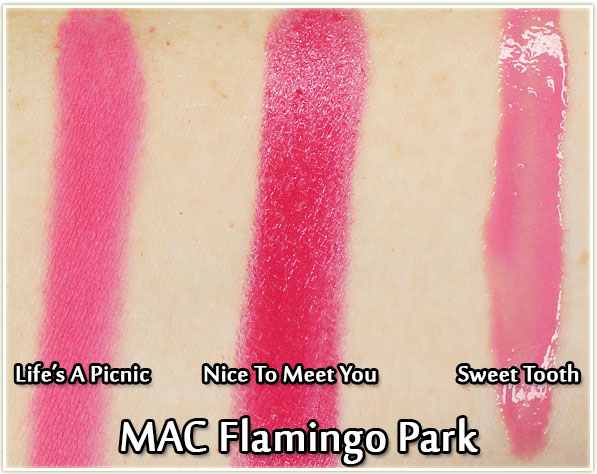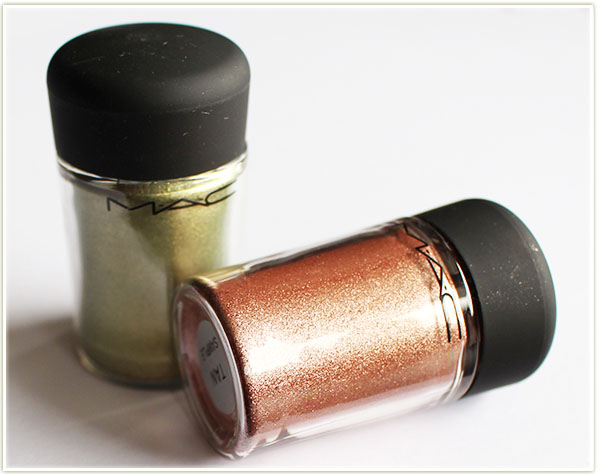 Rounding out the collection are some permanent pigments: Golden Olive (frost) and Tan (frost). I've used MAC pigments again and again over the years and they never fault me. I even press them so I can have a solid eyeshadow!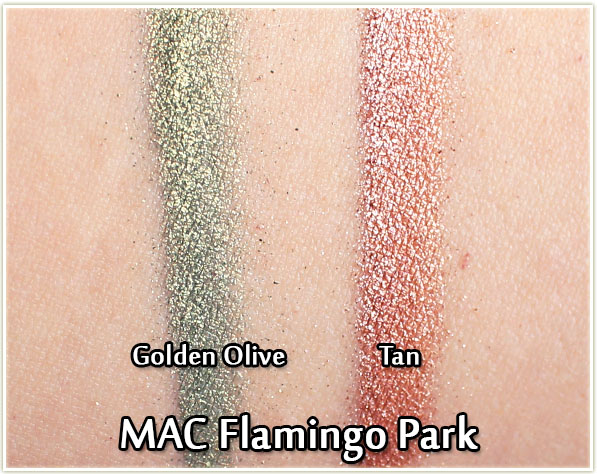 Golden Olive has been a staple in my collection for years: It's a green pigment with golden sheen that does wonders on the eyelids. Tan, although new to me, has been around for years and is well loved by the beauty blogging world. Tan is a shade that most people feel comfortable wearing because it's a soft bronze with a pink sheen.
MAC Flamingo Park Looks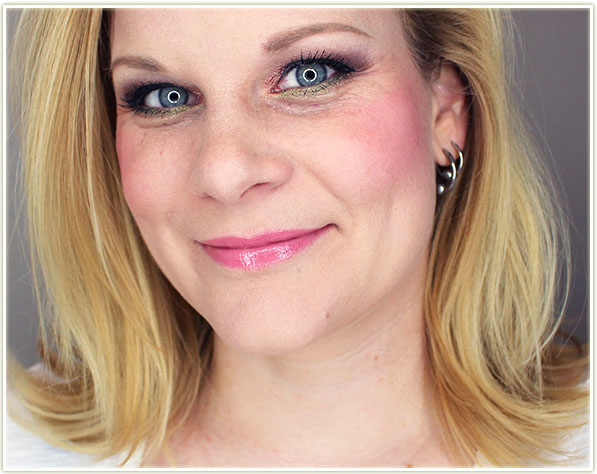 In the shot above I'm wearing Tan and Golden Olive pigment on my eyes, Life's A Picnic blush on my cheeks and Sweet Tooth cremesheen glass on my lips.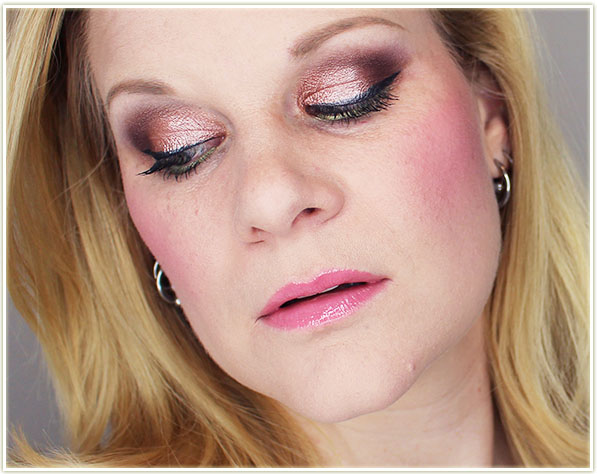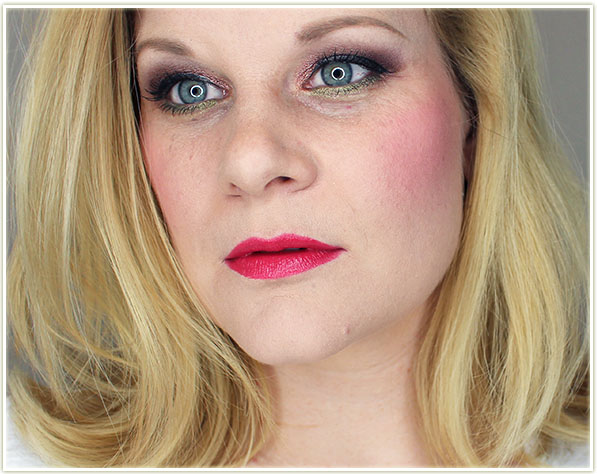 Same eyeshadow and blush as above, but this time I'm wearing Nice To Meet You lipstick.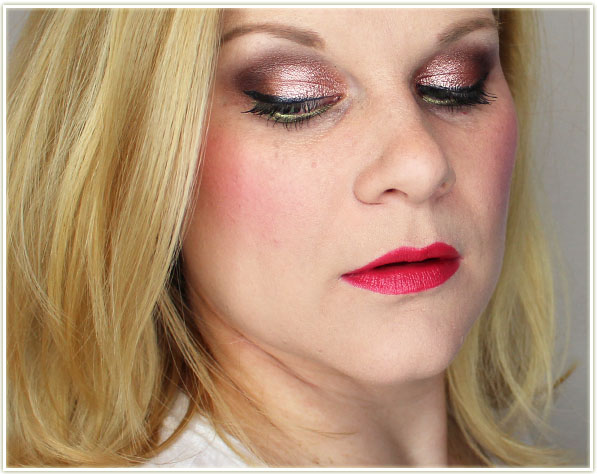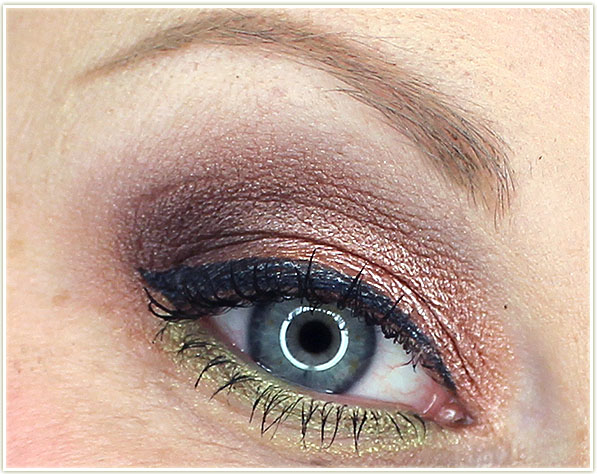 For the eyes, I applied Tan pigment all over the lid with MAC's Handwritten on the outer half of the lid and through the crease. Blanc Type is on my brow bone to highlight. The only shadow on my lower lash line is Golden Olive pigment.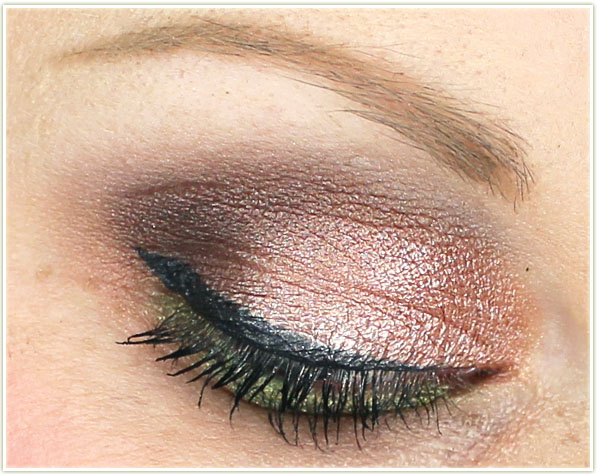 Final Thoughts
MAC's Flamingo Park collection intrigued me with its colours and then suckered me in completely with the quality and pigmentation of the shades. Although there are some permanent products in the mix (and let's be honest, MAC's permanent products are often overlooked, but they are always excellent), the real standouts for me are the Life's A Picnic blush (that red-pink is to die for) and the Sweet Tooth cremesheen glass which took me by surprise. I'm currently eyeing the lipstick that's available online only called The Fashion Flock because it's a pink-coral matte shade and I'm allllll about that life! The lipstick I received is gorgeous, but I'm more of a lover of mattes in the lipstick world (but to each their own!). And, as always, the pigments are amazing, but since they're permanent, you can get them any time!
So what are you eyeballing? What about Flamingo Park has caught your attention?
The products featured in this post were provided for consideration.