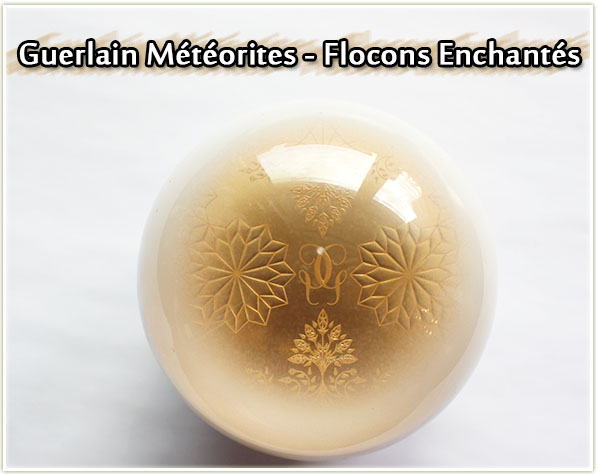 Something magical and ethereal has landed this holiday season by Guerlain…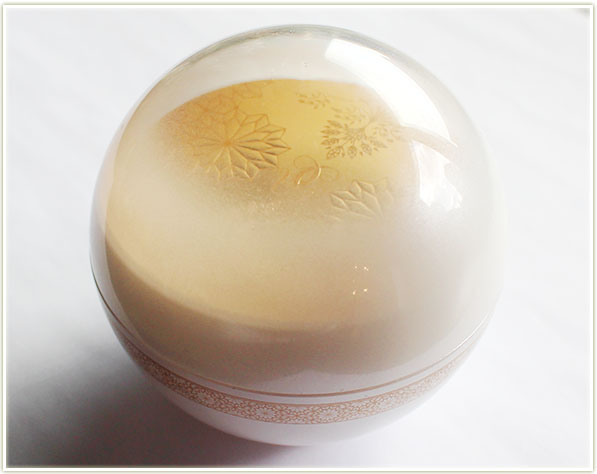 Encased in an opulent snowglobe-type packaging, the Guerlain Météorites – Flocons Enchantés (directly translated, Flocons Enchantés is "Enchanted Snowflakes" in English) are one hella expensive item. At $89 CAD (BEFORE TAX!), this is easily the most expensive singular item in my makeup collection.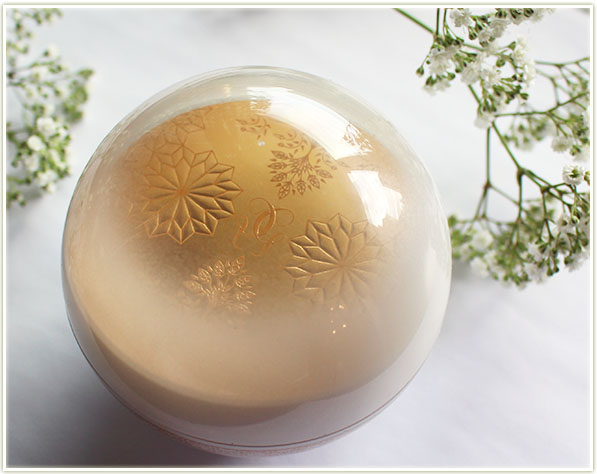 And why on earth did I "need" it? I don't even have a good answer for that, but I can try to tell you my excuses! I first saw Steph post about these special edition Météorites on Fun Size Beauty during a pre-launch event in September, and it was obsession at first sight. I'd never owned anything by Guerlain, although I had lusted after their regular Météorites for quite some time. I guess you could say I had been waiting for the perfect opportunity to purchase some. (Although I'm not sure how $89 equals the perfect opportunity…)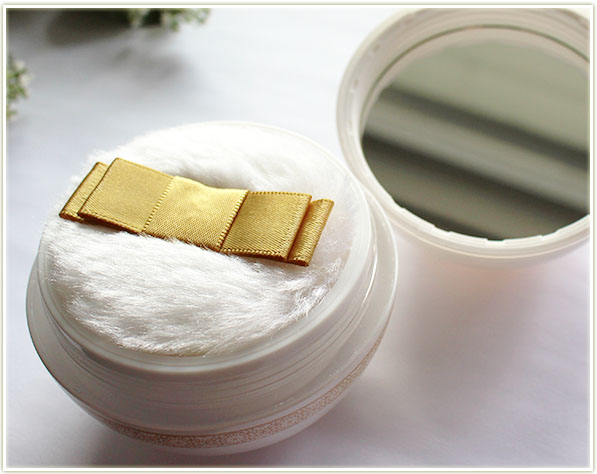 Let's take a look at the packaging. Les Flocons Enchantés come in round ball that mimics a snowglobe. A lovely embedded gold Guerlain logo peeks through the top of the frosted sides. The cap twists off to reveal a mirror in the lid and a powder puff with a gold bow.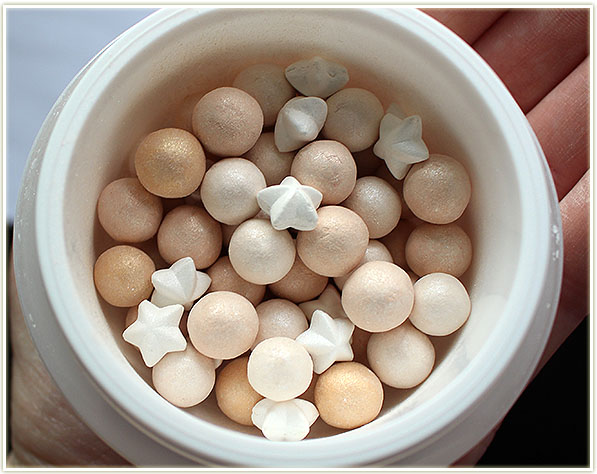 When you pull off the powder puff, you might gasp. And you might gasp from either the gorgeousness that is les Flocons Enchantés, or maybe from the scent. I WAS NOT PREPARED. A lot of people had forewarned me that Guerlain was very "old lady makeup scented" and man, were they ever right. Supposedly this is scented like violets. To me, it smelled like a thousand old ladies pulled out their makeup bags from the 1950s and went to town. I was not impressed with the scent AT ALL. That being said, the scent does not transfer to the skin, so you're pretty safe in that respect. (Major, MAJOR relief on my behalf there.)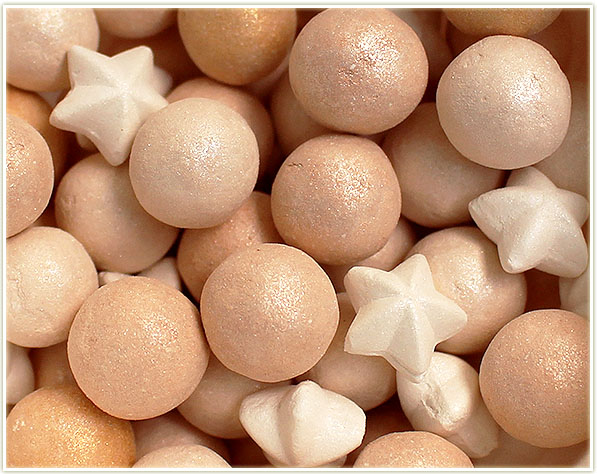 Scent aside, les Flocons Enchantés are absolutely breathtaking. The slightly iridescent gold and champagne balls are shot through with handcrafted white-beige stars. I own a lot of makeup products, but nothing as gorgeous as this one. Just looking at the macro shot above is enough to make me swoon. There is nothing about this product that isn't gorgeous and luxurious.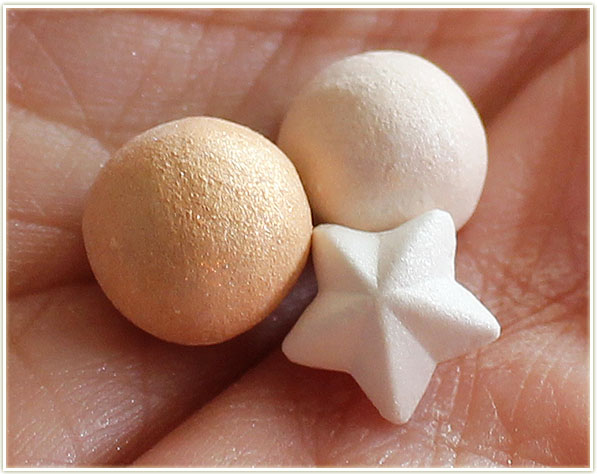 So what is it about this product that made me NEED it? I knew from Temptalia's review that it was nothing extraordinary, and yet I wanted it so desperately that nothing was going to stop me from getting it. To me, this is a product that sings of winter's crisp air and the sun's reflection on the snow. It reminds me of winters past when I used to go to figure skating practice at 7 am during the dead of winter (which was definitely not glamorous at the time, but as with everything, nostalgia adds glamour and a hint of remorse to anything in our past). It makes me feel like a fairy princess, and for that, the price tag was worth it.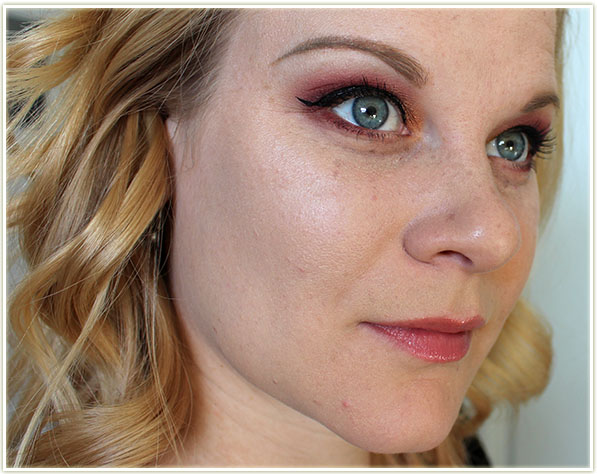 Here's a full face shot so you can see how it appears on my skin. I'm only wearing Bourjois' Health Mix Serum foundation in 51 Light Vanilla. There is no bronzer, no blush and no other highlighter applied to my face. I applied les Flocons Enchantés all over my face, packing on even more on my cheekbones.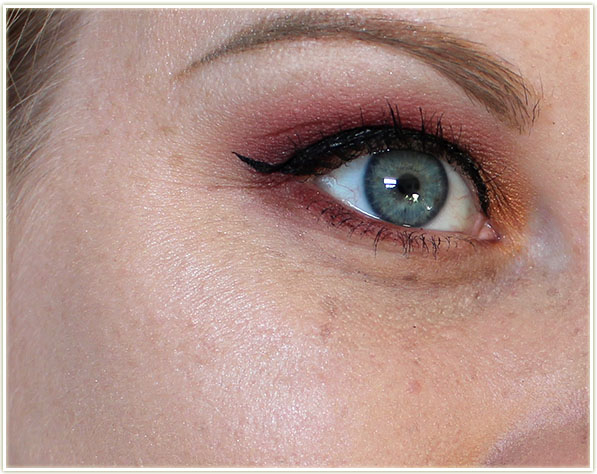 Close up, you can see a bit more of the texture of the pearls on my skin. There's definitely a white shimmer on my cheekbone, although it's subtle. You can even spot some shimmer particles in my eyebrow from when I had applied it to my forehead.

Final Thoughts
Do you need this product? No. Especially not at that price point.
Should you get if it makes you feel wonderful? Absolutely, yes. Although the scent isn't my cup of tea, I love adding this step into my makeup routine. It's the kind of product that I'll reserve for special occasions because it makes me feel special.
Is this something you'd pick up? If not, what's the most expensive makeup item in your collection?