As it turns out, Halloween planning is kicking my butt this year. I actually have a grand total of three costumes – two for work and one for the actual main event on October 31st. It's fun and exciting, but I'm a little bit behind on my blogging schedule because of it all.
I thought I'd re-share some of the Halloween costumes I've already posted on the blog since not everyone will have seen them. Please enjoy, and I should be back on track shortly!
Guardians of the Galaxy

Last year my group of friends and I went all out as the Guardians of the Galaxy. We were an enormous hit on Church Street (a street in the gay village in Toronto that's closed to traffic on Halloween night)! I still get positive feedback on that costume even a year later! Full costume details and planning right here.
Sugar Skull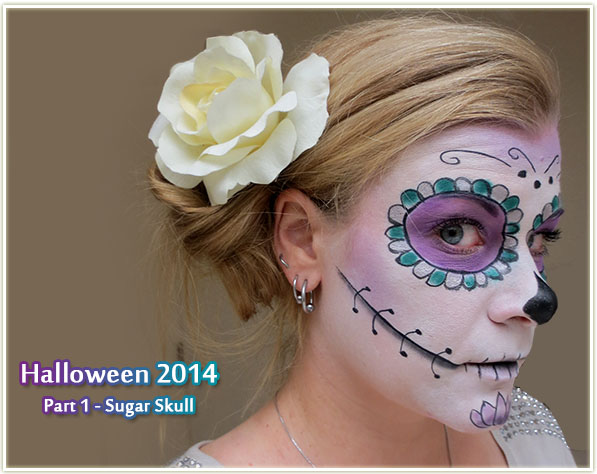 Last year I opted to do a sugar skull makeup look for work. I loved wearing this so, so much. To me it looked absolutely beautiful and it was something I had never even attempted before. Full details right here.
Sailor Moon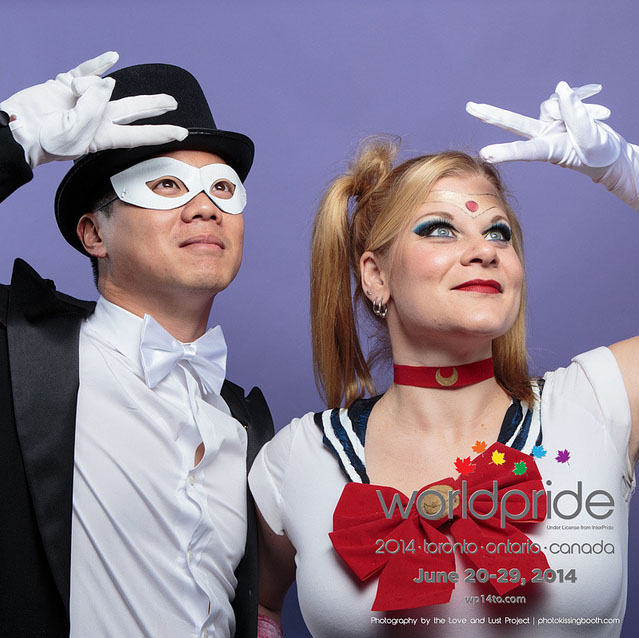 In 2013, my friend and I opted to do Sailor Moon and Tuxedo Mask. This was the costume that started it all for me! I really got into doing group costumes after this one since we not only had so much fun but I also discovered how much of a celebrity you feel like on Church Street when you go out in costume! Full details here.
Candy Corn Makeup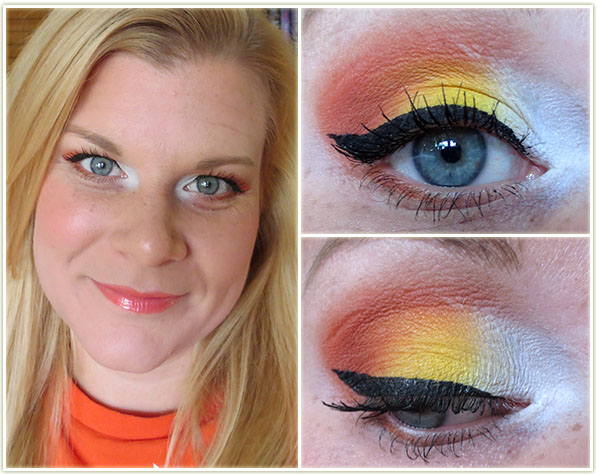 This is a total repost from last year, but it still works for the Halloween season!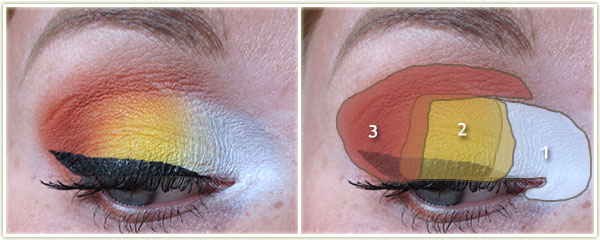 Eyes
I first applied NYX's Jumbo Eyeshadow Pencil in Milk all over the lid, blended it out, then:
Makeup Geek White Lies on the inner third of the lid and pulled around the tearduct.
Inglot Matte 370 on the middle third of the lid.
Inglot Matte 383 on the outer third of the lid and on the outer corner of the lower lash line.
Tarte's black gel liner to create the wing with Urban Decay Perversion mascara on my lashes.
Rest of the Face
Foundation: Boots No7 Instant Radiance in Cool Vanilla
Bronzer: NYC Fire Island Tan
Blush: Hard Candy Skinny Dipping
Lips: NYX Butter Gloss in Cherry Cheesecake
---
I hope you enjoyed the roundup! If you're curious what I'm going to be this year, here's a sneak peek: