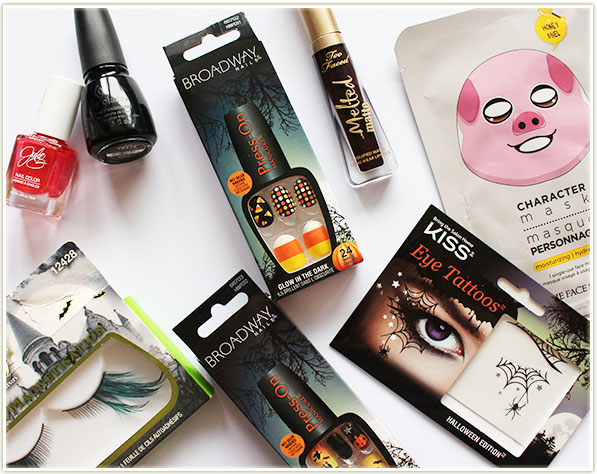 I know not everyone enjoys spending an entire month working on a Halloween costume only to wear it for a handful of hours while gallivanting about in the freezing cold! But, I also know that some of you may want to partake in Halloween in a slightly more quiet manner while handing out candy. So here's a peek at some fun Halloween products that you can pick up last minute if you so desire!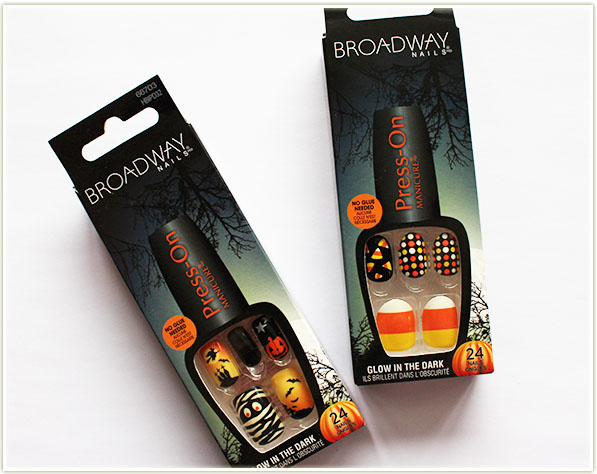 Want some quick and dirty nails to make you feel festive? Keep an eye out for Broadway Nails at your drugstore – they always put out a few sets of Halloween inspired stick on nails and this year there's a few glow in the dark options!
Last year I wore the red and black nails because they suited my Harley Quinn costume PERFECTLY. They stayed on all night and really added an extra touch to the look that may have not been overly obvious, but *I* knew they were there and that's what mattered! Quick tip: if you feel the nails are too long, you can absolutely trim them down to fit your desired nail length!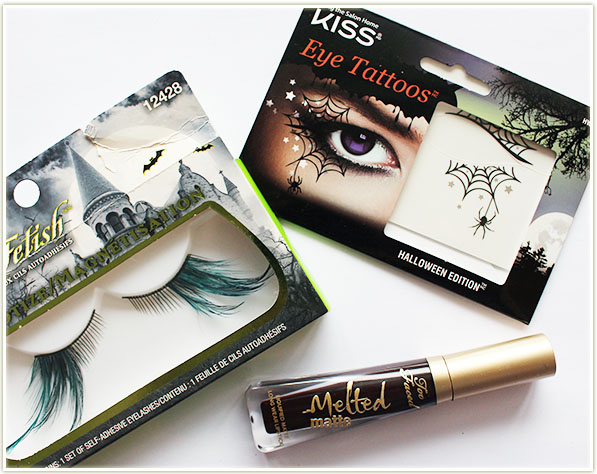 Halloween is always the perfect  opportunity to play around with your makeup and NOBODY is going to call you on it. Try out some ridiculous feathery lashes (Wet n Wild usually puts out some insane pairs for cheap prices around this time of year) or try a black lip out just for hell of it. If you need some inspiration for the black lip, I did a tutorial recently that may help:
I promise you, black eyes and a black lip are more flattering than you may think!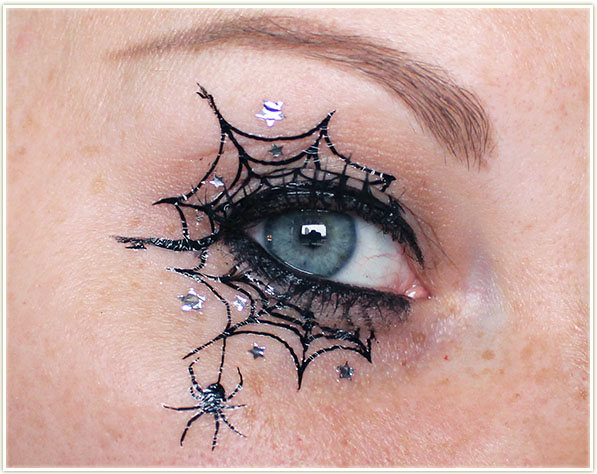 Or, try something else out entirely by using temporary tattoos on your eyes! KISS has some Eye Tattoos that I was initially really skeptical about (I mean, REALLY how the hell was this going to work?) but it turned out really neat! Apply the temporary tattoos as you would any other temporary tattoo, fill in the gaps with black eyeliner, add some mascara and you've got a fun eye for the evening! (It also came off relatively easily with an oil-based makeup remover.)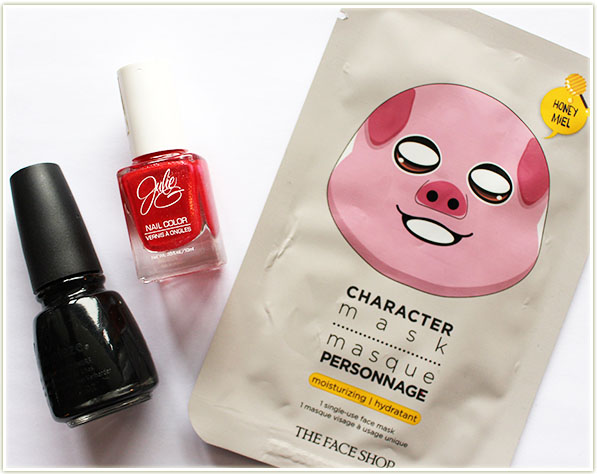 If you'd rather just relax entirely, put on a character sheet mask (doubles as a Halloween mask!) to reinvigorate your skin and give yourself a black and orange manicure. My current favourite colours are China Glaze's Liquid Leather and Julie G's Albuquerque polishes for the perfect Halloween shades!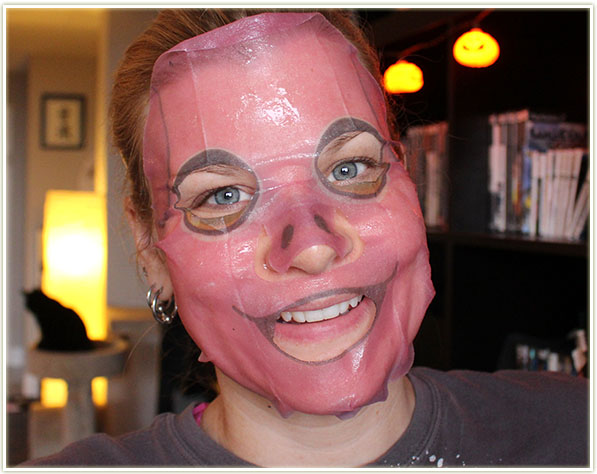 Sheet mask bonus: you can take ridiculous selfies and sneak up on your roommate or significant other with it and scare the crap out of them! 😉
And of course, nothing beats chowing down on mini candy bars in a variety of flavours while watching a creepy movie! Let me know what your plans are for Halloween – I'd love to hear them. 🙂
Some of the items in this post were sent to me for consideration. (Sheet mask, eye tattoo, press on nails.)