Hi guys! So it's not really traditional for me to sit down and give you guys an update on where I'm at in life, but there's a heck of a lot of things going on so I just wanted to cover some ground and let you know what's up in my life!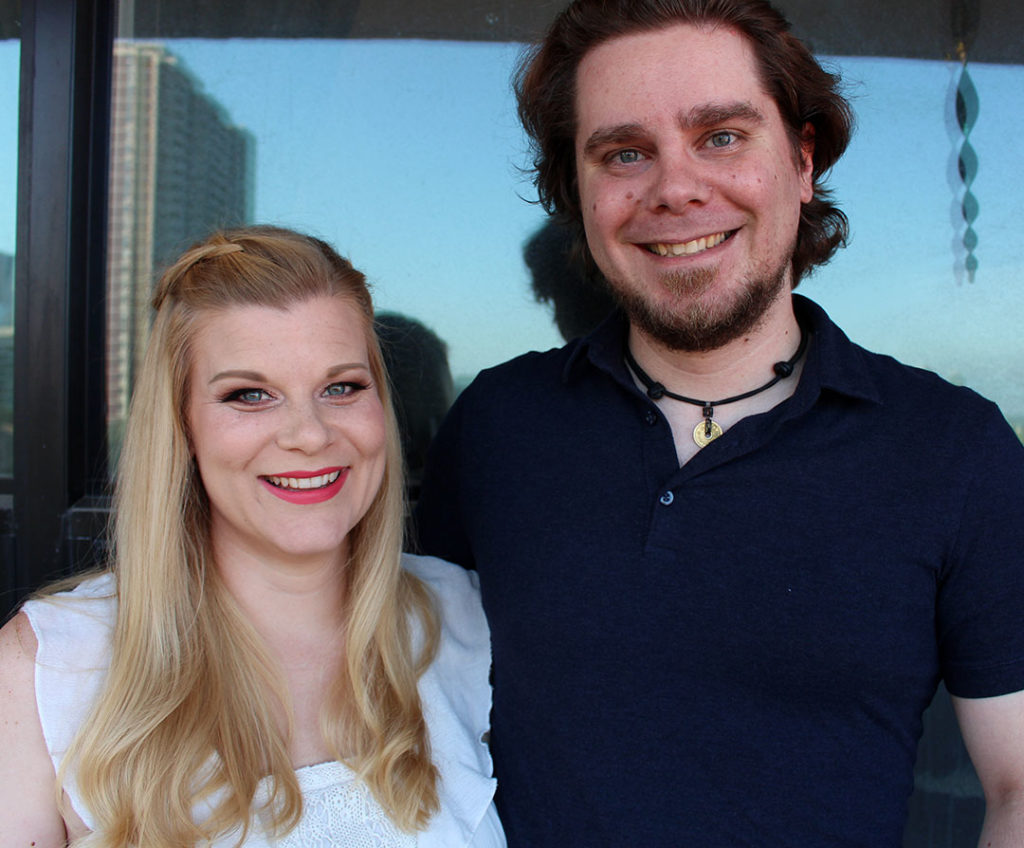 Biggest news for David (that's my husband) and I? We bought a condo! We get the keys next Friday (August 4th) and I absolutely cannot wait! We had sort of idly started looking into buying a place (we rent now) but we were more than a little distraught when we saw what the prices of condos were in Toronto. Even moreso when we saw the size of these places! Our upper limit (which would have been painful) was around a $600k purchase price, and yet most places we had looked at came in around 500-550k, but were selling well over asking, putting them hugely out of budget for us. And to make matters worse, these places were usually about 700-800 square feet, which would not have been much of an upgrade for us as we currently live in a one bedroom, 675 square foot apartment. Our requirements were to find a much bigger space, with at least two bedrooms. Two washrooms would be nice, but only one was really vital.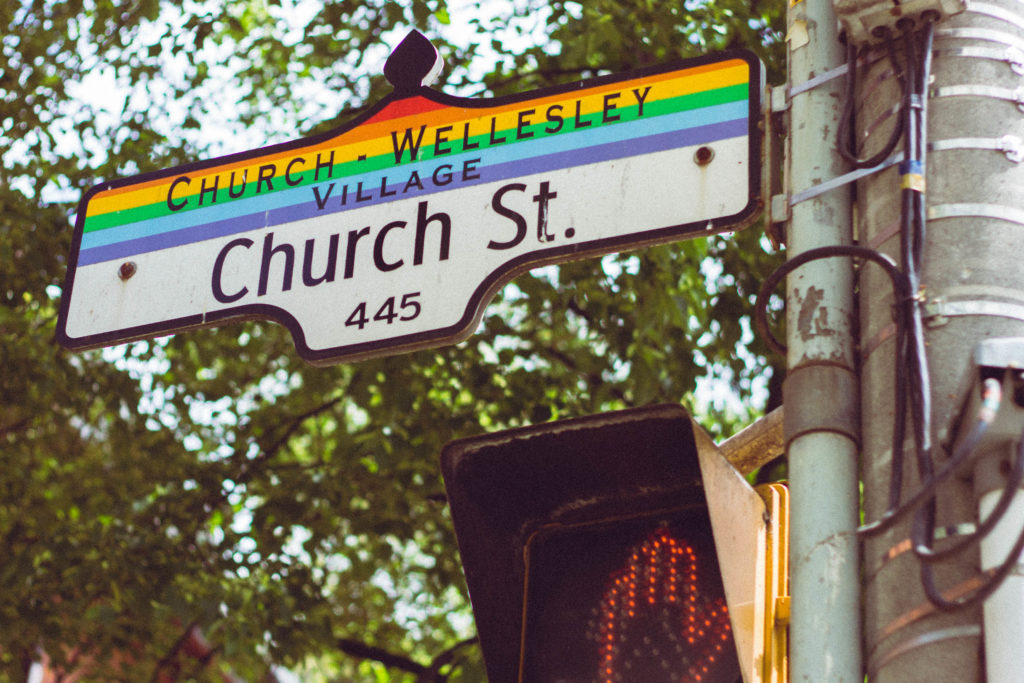 The search was originally a bit discouraging because everything was just so small and so expensive. Of course, we would've preferred to be looking at houses, but since the purchase price of a detached home in Toronto is sitting high and mighty over the one million dollar mark, we knew we were going to be stuck with a condo if we wanted to stay in the city. And really, staying in the city was a huge requirement for me. We currently live in Toronto's gay village and I don't want to go anywhere else! I've lived in this area, in various apartments, for about 13 years and I love it so, so much. I am SO close to everything! I'm walking distance to work, to the bars I frequent in the Village, and to my gym. I can walk or rollerblade to my soccer games on Sunday. My friends in either close walking distance or a shot bus ride away. Most of the beauty events are in downtown Toronto as well! So trying to find a well sized condo in our area for a reasonable price was seeming like an impossible task, particularly because it's one of the more expensive, well trafficked areas to buy in downtown Toronto.
But… WE FOUND ONE! We found  a lovely 1000 square foot, 2 bedroom condo, with 2 bathrooms and a sunroom (which may as well be a third bedroom) for $420k. We could not BELIEVE it when we walked in – the place seemed absolutely MASSIVE! Both bedrooms are enormous and far larger than anything we had seen in previous listings. We're turning the second bedroom into a joint computer room/filming studio which is such a relief since I won't need to setup/take down every time I film. The sun room will be wonderful for the cats to hang out in and it's big enough that our sofa bed can go in there and actually stretch out fully so that people can stay over if need be. The condo is big enough such that, for the first time in my adult life, I'll actually have a kitchen table to eat at, instead of always resorting to the coffee table.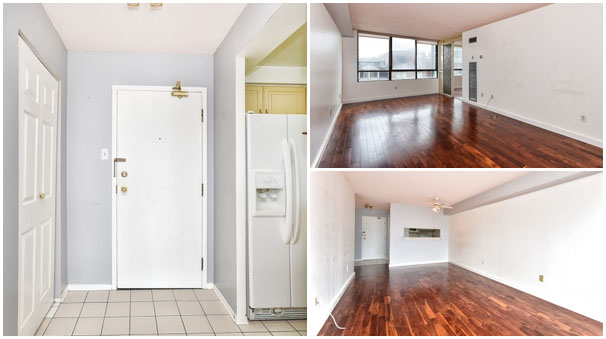 The kicker is that the price is so low (although I realize some people will not think $420k is cheap for a home, but trust me, it is in downtown Toronto) because the condo hasn't really been updated since the place was built in the 80s. We're moving in and painting, but we won't be doing any home renovations at first. Although the floors are new hardwood, the kitchen and both bathrooms need a complete remodel and they're kiiiiinda not the best looking. But a fresh coat of paint is going to do us a world of good… and speaking of colours…
This is what we chose! It's always been a dream of mine to have a room in every different colour of the rainbow and I'm finally getting a little slice of that with the colours we've chosen. David (bless his cotton socks) was more than happy to acquiesce to my request to have a vibrant green living room, so we're going with Lucky Charm Green for the entire main room. For the guest bathroom, we've chosen Cool Aqua since it's a fairly traditional bathroom colour. For our bedroom, we're going with Summer Plum because we like our bedroom super dark without much light, and Grape Juice for the walk through closet that leads to our ensuite. Our ensuite bathroom will be in the shade St. Patrick which should contrast the bedroom quite well. To round out all the bright colours, we've chosen Gray Wisp as the colour for our studio (needed something relatively brightening) and Horizon as the trim. The hallways will also be done in these colours. (All shades by Benjamin Moore.)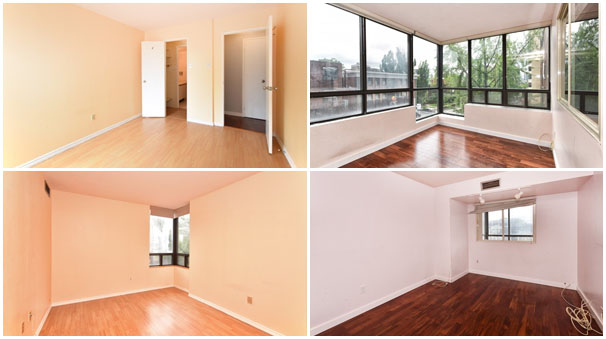 I realize it's a LOT of colour, but it makes me sooo happy and I cannot wait to see how it all comes together. We'll start painting the day we get the keys and throughout the August long weekend, and then we'll finally move our belongings in the following weekend! I do intend to do a full vlog on the condo painting job, with before and after footage (and the inbetween parts as well), so I hope you'll find that interesting!
Next on the docket for discussion is some upcoming trips I'll be heading out on! The condo purchase came at an odd time because we had already planned to go on vacation in September… and not a tiny vacation either (August and September are going to be expensive AF). We're headed to Bali (Seminyak area) for a week, and then on to Australia for another week after that! We decided to combine the two vacations since we'll already be over on the other side of the world, I didn't see the point in only going to one place. Bali will be a little bit more relaxing (which is more up David's alley) and Australia's going to be a lot more hectic. I've signed up for the Blackmores Half Marathon in Sydney on September 17 and while I can't wait to run a race in yet another country, I cannot BELIEVE that the start time is at 6 am! Holy smokes, that is easily the earliest time slot I've ever done! It means I'll have to get up and eat my breakfast at 4 am which is just kind of mindboggling to me.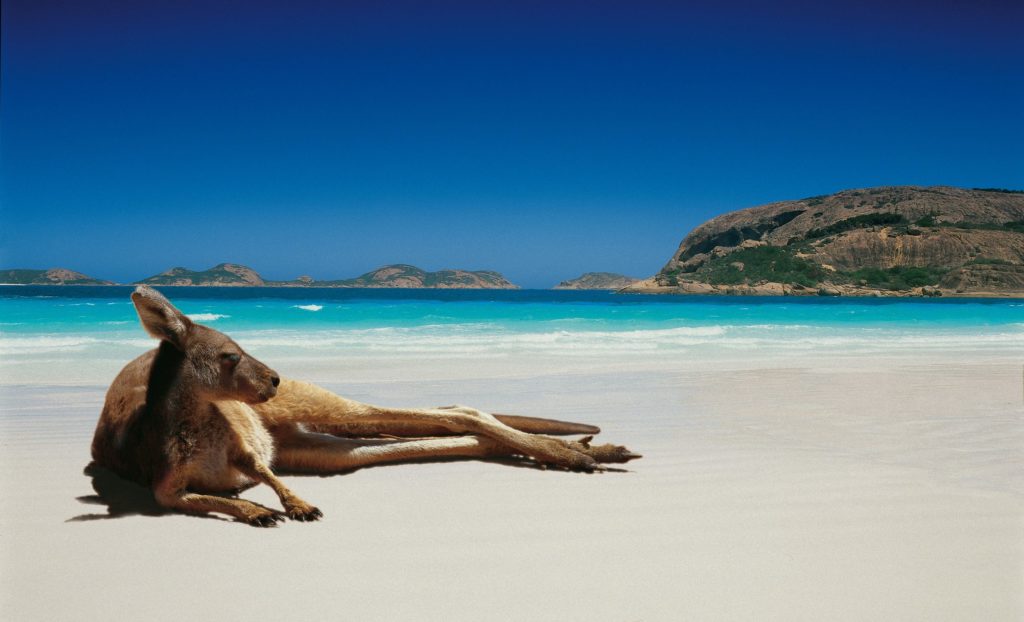 We'll also be visiting Cairns briefly while we're in Australia so that we can go check out the Great Barrier Reef. Then it's back to Sydney for a few more days before we fly back to Canada. I'm really, REALLY excited about all aspects of this trip… EXCEPT for the flights because daaaaaaaamn they're long! It's like a 24 hour ride!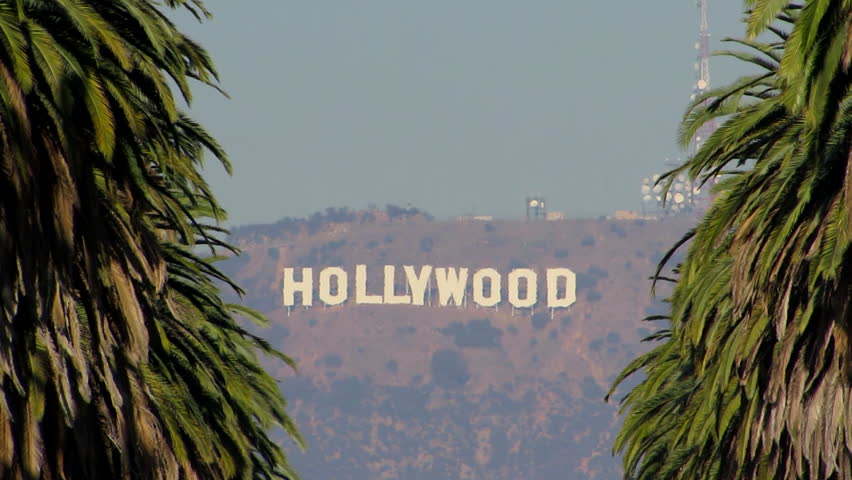 Aside from Bali and Australia, I've also booked a week long vacation out to Los Angeles with Julie and Kaitlyn. It's been in talks to check out IMATS LA (which is actually in Pasadena) for a few years now and we're finally doing it! In January 2018, the three of us are heading to Los Angeles for a week!
I've already been to LA once several years ago for Blizzcon, but it definitely feels like it's time to go back. We'll be staying in West Hollywood and I damn well won't make the decision this time around to take public transit instead of renting a car. My god what a nightmare that was – LA is SO inaccessible via public transit. We've got our flights, airbnb and IMATS tickets books, so we're basically good to go!
If you have ANY recommendations of things to see, places to eat, etc. for Bali, Sydney, Cairns or Los Angeles, I would love to hear them!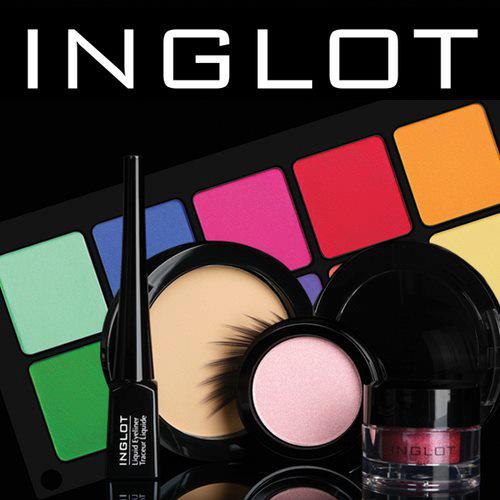 And the very last thing I have to talk about is something that's pretty darn exciting to me! I was approached by Inglot Canada and asked if I wanted to be made an affiliate for them. Having using Inglot for many, MANY years now and having loved so many of their products, I was overjoyed! What this affiliation will mean is that a percentage of all sales that you make using my Inglot.ca links will help me out to fund my web site and my YouTube channel. Some people really look down on affiliate links, which is a bit mindboggling for me, but if you like my content and you want to support me, then using my affiliate links are one of the ways you can do that! You can also use the code MAKEUPYOURMIND to get 10% off all orders on Inglot.ca.
Soooo that's a lot right? There's a ton going on! As it stands, I'm 100% on track to keep having videos up on YouTube every Tuesday and Thursday (hooray for pre-filming), but I've noticed I'm lagging a bit with blog posts. Part of that is because I've already packed a lot of my stuff up, but another aspect is that there's so bloody much going on all the time! Regardless to say, this blog and my YouTube channel aren't going anywhere as I'm still having an absolute blast with them!
If you'd like to follow on my adventures in real time (as opposed to getting an information dump like this post has been lol), you can always find me on Twitter, Instagram and Snapchat!
Thanks so much for reading, and I'll catch you in my next post!
-Chelle