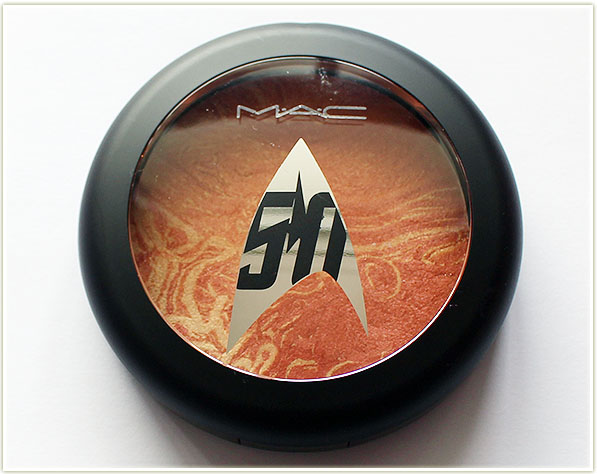 Guys!! We are right around the corner from the MAC Star Trek collection launch! I previously posted about some of the products I received for review in this post and this video, but I didn't have access to the unbelievably gorgeous face powders at the time.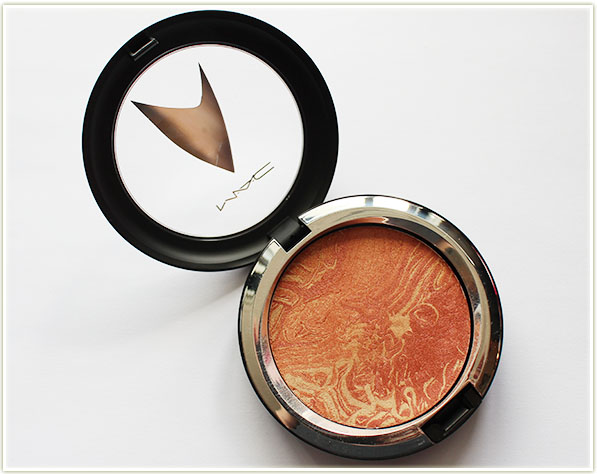 Thanks to Swatch & Review, I was able to play around with MAC Trip The Light Fantastic Powder in Strange New Worlds. And I'm more than a little bit smitten!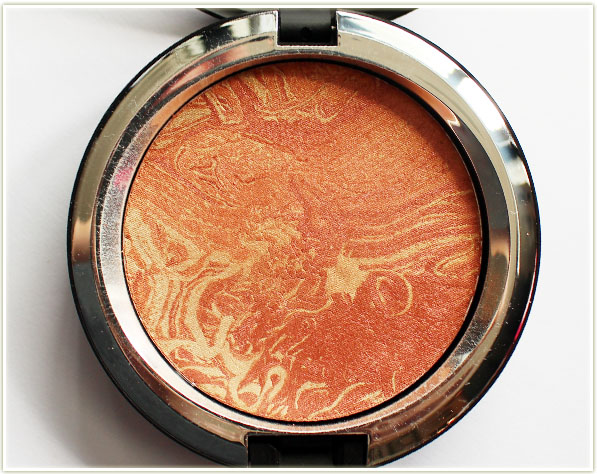 Strange New Worlds is a beautiful nebulous swirl of creams, oranges and reds. This product looks an awful lot like MAC's Mineralize Skinfinishes (older style packaging however), but on me this one is a lot more pigmented so I can't really wear it as a highlighter. That's okay though, because this beauty makes a stunning blush.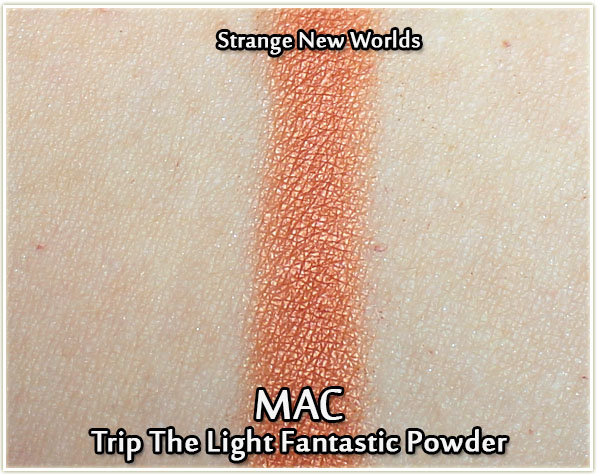 Swirled all together Strange New Worlds is a pearly orange with hints of gold. It's absolutely stunning and I found myself slowly falling in love with it.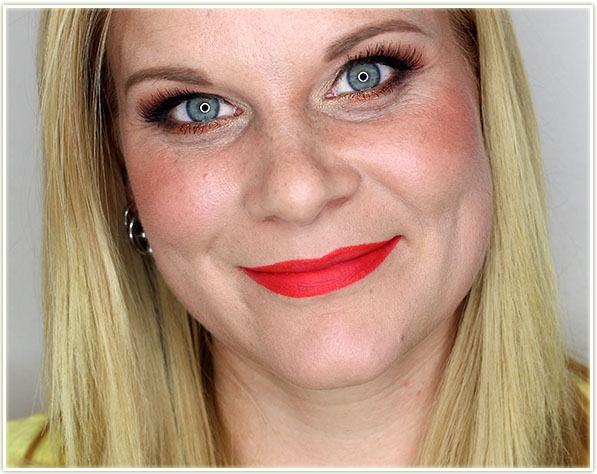 I've opted to wear Strange New Worlds as a blush without adding any additional highlighter. There is a bit of a sheen to this product, but if you want that BAM from a highlighter, you won't really find that in this product. (Not complaining, just observing.)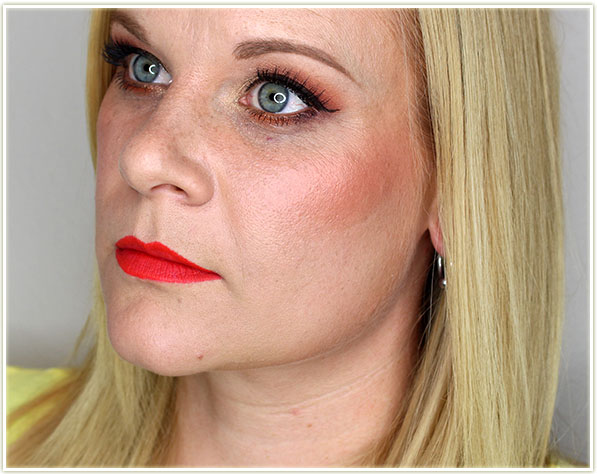 I found that this blended on smoothly onto my cheeks and gave me a gorgeous warm flush. Seriously guys.. between the product and the end result… this whole product is just simply breathtaking.
If you'd like to see more from the MAC Star Trek collection, you can check out my video here:
Let me know if you plan to pick anything up from the MAC Star Trek collection! It launches online tomorrow August 25th and in stores on September 1. I expect this collection to go *extremely* fast since it's been hyped up since March!